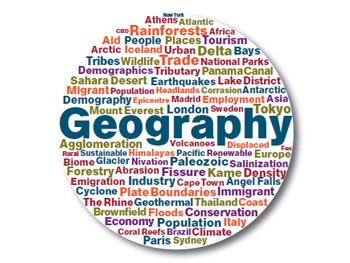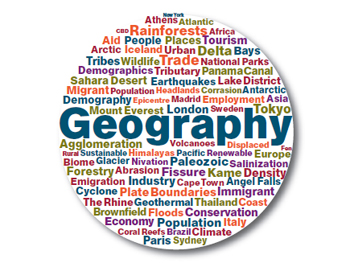 In the current scheme of CSE, only one optional subject having a weightage of 500 marks was retained by UPSC when it announced the much talked about pattern change in 2013.
So, in a total of 1750 marks, the optional subject holds a mere 28% weightage. Naturally, the focus of aspirants has shifted rightfully to the preparation of GS. However, the optics is very different from reality. Let us do a small analysis. Keeping in mind the trend of marks obtained by the toppers in the last three years, the average score in the four papers of GS is around 350-400 (and these figures are for the top 100).
If we calculate the same for optionals, the figure is around 260-300. If we assess the real value of optional subject in the final CSM mark sheet, it comes out to be a substantial 35-40%. It means that the optional papers are as important as before.
Now coming to Geography, we can't escape the unfortunate reality that the subject hasn't been performing consistently in the past few years. We have seen wide fluctuations in Geography marks in different years. In a scenario like this, the best way to prepare is to isolate your preparation from the scheme and pattern of UPSC. It means that you make your preparation pattern proof. What you hear from appearing candidates about the ruthlessness of UPSC owing to the so called butchering of certain optional subjects doesn't hold ground in the realm of logic and reality. We don't know the truth behind this and even if we come to know the truth, there is hardly anything that we can do about it. But one thing that is under your control and that is your preparation and attitude.
Our analysis of optionals in general and Geography in particular has revealed nothing new; a fact everyone acknowledges but fails to improve upon. We find that most of the candidates are unable to grasp the essence of optionals. Questions being asked in Geography optional has to be approached differently than the questions being asked in the Geography section of GS Paper I.  A massive literature has gone behind explaining the discipline of Geography as we see it today; and UPSC expects the candidates to appreciate this fact. One doesn't have the luxury to stray away in any direction while he approaches an issue in the domain of Geography. But how does one ensure that? How does one perceive the boundaries of Geography to stay focused in his approach?
Luckily, Geography has provided us with many tools and techniques to approach everything around us in a unique fashion. The day you start using these tools, you will outperform others in CSE. However, the nuances of Geography need your time and focus. There are hardly 3 months to master these nuances from now.
We know that the time is very less to first understand these nuances and then start applying them also. However, we are there (for now at least in Bengaluru) to help you out in this. In fact we have been getting requests from hundreds of aspirants to initiate a guidance programme for Geography optional for CSM, 2016. They also had our word in this regard.
However, it was a challenge for us to devise a programme that will cater to the needs of Geography candidates in a limited time period. We are not here to make false and unrealistic claims and that is why we have decided to introduce a programme that will add value to your preparation. By value addition we mean:
An enhanced understanding of the essence of Geography
Ability to apply the tools of Geography in answering the questions
Ability to handle unconventional questions
Maximizing your score in the optional paper in CSM 2016
Today it gives us extreme pleasure to announce the Think, Learn and Perform (TLP) initiative for Geography.
Fine prints:
The module will consist of 60-70 hours of intensive guidance consisting of the following components:
Classroom lectures, presentation and activities to make you understand the nuances of Geography:
The syllabus of Geography is divided into 20 sections. We have devised a unique strategy by clubbing together the sections in a manner that will reduce your efforts, give you an integrated picture of the topics and help you apply the same in the examination. What is more important is that in these lectures, you will be taught to understand and apply the tools of Geography in answering the questions. And believe us, that will be your secret to success!
Regular tests:
On the spot tests will check your level of preparedness and instant feedback will set the tone for detailed discussions on the questions. We will also provide you with take home tests that you can practice from the comfort of your home. Two full mock tests will be conducted at the end of the programme.
Micro plan:
We are providing a the detailed micro study plan so that you can integrate your preparation with the programme. The plan is in complete sync with our Online TLP initiative for Geography. This has been done to ensure that you keep writing answers on our online platform also on a regular basis. You can find the detailed study plan at the end of this write up.
Feedback and reviews from the expert faculty
What differentiates offline TLP from it's online counterpart is the opportunity to have one on one interaction with the mentor and peers. The test papers shall be reviewed and discussed in detail. You will also have one on one access to the mentor as per a fixed schedule and timetable. In two or three sessions with the mentor, your strengths ad weaknesses will be dissected completely. Moreover by forming closed and focused group of like minded, highly sincere and dedicated individuals, you can gain a lot.
What you should NOT expect from the programme?
End to end coverage of the syllabus
Coverage of basic concepts
Our assumptions:
That you have followed the syllabus of Geography and read the books
That you are a committed individual ready to give full attention and effort towards the programme
That you will follow the recommended readings
Batch strength:
Single batch of maximum 50-60 candidates.
Mentor:
A serving IRS officer (having scored top marks in Geography in his attempts) will be taking these sessions. He has mentored many successful candidates in Geography previously. Many of you must have met him in our workshops.
Timings
Classes will be conducted only on Sundays. Two sessions of 2.5 to 3 hrs duration each will be conducted by the expert faculty. This is to ensure two things: First, working professionals should also get access to the programme. Second, you must get sufficient time for GS and essay.
Fee structure:
INR 10000 plus taxes
Venue:
KLE College Bengaluru
So, be part of this initiative and start your journey to the ultimate goal.
Detailed Study Plan
Click here to download the PDF of Study plan.
The Sundays have been earmarked for offline lectures/ tests/ discussions/ reviews. The programme will commence on 4th September.
Click here to download the PDF of the test/ lecture plan.
Thank You
IASbaba Team