IASbaba's Daily Current Affairs- 12th

 August, 2015
NATIONAL
Privatisation of Air India : A no from the government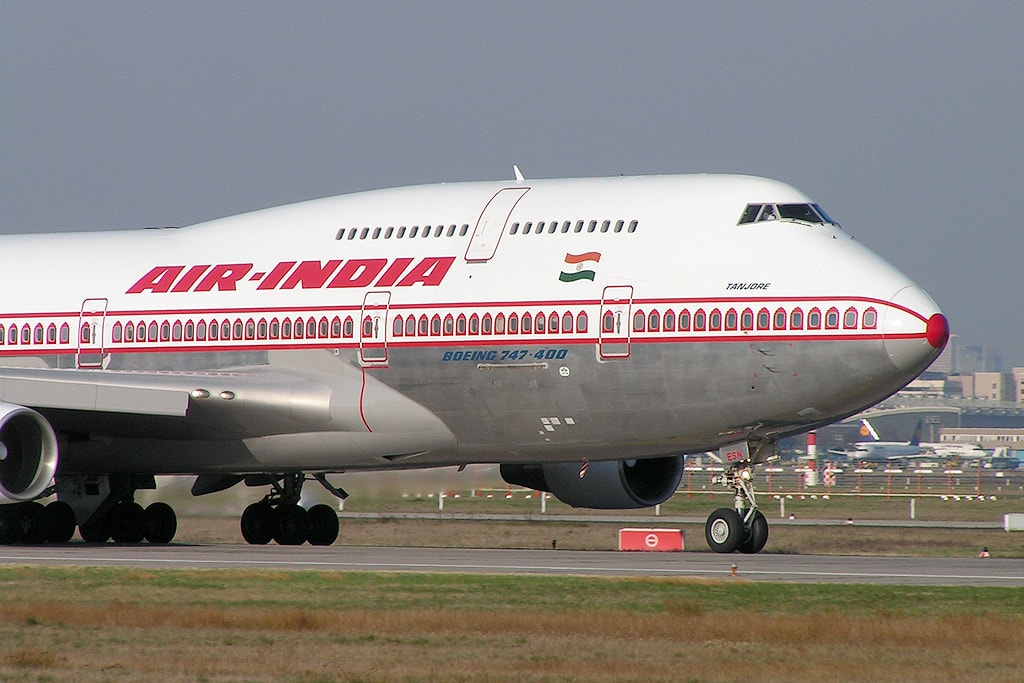 Air Indiais the flag carrier airline of India owned by Air India Limited (AIL), a Government of India  It is the third largest airline in India (after IndiGo and Jet Airways) in domestic market share, and operates a fleet of Airbus and Boeing aircraft serving various domestic and international airports.
It was once the largest operator in theIndian subcontinent with a market share of over 60%. Indifferent financial performance and service, labour trouble pushed it to fourth place in India, behind low cost carriers like IndiGo, SpiceJet, and Jet Airways.
Between September 2007 and May 2011, Air India's domestic market share declined from 19.2% to 14%, primarily because of stiff competition from private Indian carriers.
At this backdrop, question of Air India privatisation has come up and is making news for over a decade.
Why the issue now?
The demand for supplementary grants presented to the parliament on 31st july 2015, government asks for an additional Rs 800 crore to Air India as equity infusion. This demand will be met through additional expenditure from public money and not by any savings of air india.
The significance of above lies, not in the amount of money, but in the political context and the economic policy implications of the manner in which the taxpayer's money is being spent.
The logic becomes even more questionable when one realises that the Budget for 2015-16 had already provided Rs 2,500 crore for equity infusion into the loss-making Air India. It would appear, therefore, that so weak is Air India's financial situation that this amount is considered inadequate, prompting the government to raise capital infusion by Rs 800 crore.
But if we look back, the government's approach to an ailing PSU looks even more problematic. For the last several years, the government has been infusing additional capital into Air India – Rs 5,780 crore in 2014-15, Rs 6,000 crore each in 2012-13 and 2013-14, Rs 1,200 crore each in 2010-11 and 2011-12 and Rs 800 crore in 2009-10.
Probable reason behind non privatisation: (Iasbaba's view)
The government needs what is called as national airline to keep ferrying political leaders in power and even government officials across the country or even abroad on terms that are easy for them, but expensive for the nation.
Take a look at the costs the government has incurred on chartering Air India flights for ferrying the Prime minister. Former Prime Minister Manmohan Singh undertook 73 foreign visits between 2004 and 2014, entailing a travel time of 246 days. But the problem is that for as many as five of his last visits (17 days), the bills for chartering the Air India aircraft are still under process and the chartering costs for the remaining 68 foreign visits came to around Rs 700 crore. For Prime Minister Narendra Modi, who has so far used the Air India chartered flights for 55 days during his 13 foreign visits, no bills for as many as eight visits have been received by the government, bills for four visits are under process and the bill for only one visit has been computed.
Which other airline will agree to offer such easy terms for settling bills for chartering its aircraft?
How is government trying to defend the move:
Following financial unrest in 2006-07 , Air India has undergone lot of restructuring plans which are still in progress.
In July 2009,SBI Capital Markets was appointed to prepare a road map for the recovery of the airline.
Air india now is a part of the global star alliance.
Following restructure in 2012, the aircraft has done well and the statistics speak for it.
The post-tax losses suffered by the national carrier had come down from Rs 7,560 crore in 2011-12 and Rs 5,490 crore in 2012-13 to Rs 5,389 crore in 2013-14.
Its operating loss was also on the decline from Rs 5,141 crore in 2011-12 and Rs 3,807 crore in 2012-13 to Rs 2,124 crore in 2013-14.
The airline was expected to be EBIDTA (earnings before interest, depreciation, taxes and amortisation) positive by Rs 771 crore in 2013-14 as against Rs 192 crore in 2012-13.
After joining Star Alliance, Air India's passenger revenue is expected to rise by 3-5 per cent as a result of cross-feed to and from the partner airlines of this global airlines' grouping, this move would benefit the passengers as well.
Is the government defence justified?
Since the financial restructuring has been done in 2012 and is still going on , we have to wait for another couple more years , to look into the statistics and comment on whether the government defence for Air India is justified or not.
Connecting the dots:
Should Air India be privatised ? Critically analyse.
Comment on the feasibility of privatisation of national air carrier Air India.
Sugar industry of india under turmoil:
India is the world's largest producer of sugarcane and second largest producer of sugar after Cuba. This industry involves a total capital investment of Rs. 1,250 crore and provides employment to 2.86 lakh workers. In addition, 2.50 crore sugarcane growers also get benefit from this industry.
Characteristics of sugar industry in india:
Sugar industry in India is controlled.
The price of sugarcane which the farmers receive from the mills is fixed by the government in form of FRP and
FRP-Fair Remunerative Price fixed by union government and is generally low.
SAP-State Administered Price decided upon by state government and is generally high (the mill owners are compelled to agree with SAP over FRP).
The mill owners must give 10% of their production to the union government which they use to supply to the state governments for their state Public Distribution Systems (PDSs).
The market is also heavily government controlled. The export and import of sugar is decided by the government depending upon the domestic demand.
Low yield of sugarcane:
Although India has the largest area under sugarcane cultivation, the yield per hectare is extremely low as compared to some of the major sugarcane producing countries of the world. For example, India's yield is only 64.5 tonnes/hectare as compared to 90 tonnes in Java and 121 tonnes in Hawaii.
Short crushing season:
Manufacturing of sugar is a seasonal phenomena with a short crushing season varying normally from 4 to 7 months in a year. The mills and its workers remain idle during the remaining period of the year, thus creating financial problems for the industry as a whole.
Fluctuating production trends:
Sugarcane has to compete with several other food and cash crops like cotton, oil seeds, rice, etc. Consequently, the land available to sugarcane cultivation is not the same and the total production of sugarcane fluctuates. This affects the supply of sugarcane to the mills and the production of sugar also varies from year to year.
Regional imbalances in distribution:
Over half of sugar mills are located in Maharashtra and Uttar Pradesh and about 60 per cent of the production comes from these two states. On the other hand, there are several states in the north-east, Jammu and Kashmir and Orissa where there is no appreciable growth of this industry.
Low per capita consumption:
The per capita annual consumption of sugar in India is only 16.3 kg as against 48.8 kg in the USA., 53.6 kg in U.K., 57.1 kg in Australia and 78.2 kg in Cuba and the world average of about 21,1 kg. This result in low market demand and creates problems of sale of sugar.
The turmoil :
The industry is facing liquidity crunch with unpaid cane prices arrears built up to around Rs 14,000 crores to farmers.
Falling sugarcane prices due to increased supply in the market.
Due to faulty pricing of FRP and SAP, farmers tend to produce more and thereby a decrease in sugarcane prices.
Mill owners are not able to export excess sugar do to control from the union government.
Government's effort to solve the disturbance:
Looking into Rangarajan committee report on decontrol of sugar industry. The report talks about two-phased cane price payment system which involves paying the FRPto the farmers at the time of the cane delivery and adjusting it later against the final payment amounting to 70 per cent of the total revenue generated from the sale of sugar and its by-products. Such a pricing formula would strike a balance between the prices of sugar and sugarcane, on the one hand, and between the demand and supply of sugar on the other.
Export of surplus sugar to address domestic over-supply and price decrease.
Increase in mixing ethanolwith petrol from the present two per cent to five per cent to begin with and 10 per cent subsequently.
Strengthening co-operative mills w.r.t their structuring and democratic functioning.
Connecting the dots:
Write a note on decontrol of sugar industry in India with special reference to Rangarajan committee report.
Enumerate the problems faced by sugar industry in India.
Delineate the sugarcane growing regions of India with special focus on factors that contribute to the growth.
DO YOU KNOW ??
Swachh Bharat rankings
Mysuru tops the Swachh Bharat rankings among 476 cities in the country. Also three more from Karnataka – Hassan, Mandya and Bengaluru – have figured in the list of 'the best 10' in the country. West Bengal had 25 cities/towns in the first 100, according to the survey.
The data was released by the Union Ministry of Urban Development (MoUD).
The MoUD's report was mainly based on the assessment of municipal areas for minimal open defecation, effective solid waste management where the city awaits major reforms in the last couple of years.
Nepal – New Constitution
Nepal finally signed a breakthrough pact on the new Constitution on 8th August, 2015
Sundar Pichai
India-born Sundar Pichai was named CEO of Google on Tuesday by the company's founders Larry Page and Sergei Brin in course of a re-organization that created a mother company called Alphabet.
For a dedicated peer group, Motivation & Quick updates, Join our official telegram channel – https://t.me/IASbabaOfficialAccount
Subscribe to our YouTube Channel HERE to watch Explainer Videos, Strategy Sessions, Toppers Talks & many more…