IASbaba's Daily Current Affairs- 21st & 22nd

 August, 2015
NATIONAL
Criminal justice system in India : A critical analysis


Criminal justiceis the system of practices and institutions of governments directed at upholding social control, deterring and mitigating crime, or sanctioning those who violate laws with criminal penalties and rehabilitation efforts.
Although society maintains other forms of social control, such as family, school, religious institutions, they are designed to deal with moral not legal misbehaviour. Only the criminal justice system has the power to control crime and punish criminals.
Of late, the relevance of our criminal justice system- both substantive and procedural- a replica of the British colonial jurisprudence, is being seriously questioned.
The turn of events leading to Yakub Memon's capital punishment, leaves scope for public to comment on the effectiveness of criminal justice system in India.
Objectives of criminal justice system :
To prevent the occurrence of crime.
To punish the transgressors and the criminals.
To rehabilitate the transgressors and the criminals.
To compensate the victims as far as possible.
To maintain law and order in the society.
To deter the offenders from committing any criminal act in the future.
Shortcomings in our criminal justice system :
Serious human resource crunch in police personnel
According to United Nations Office on Drugs and Crime (UNODC) ,the number of police personnel per one lakh people in India is only 138, compared to 525 in Spain and 196 in USA. Out of the 71 countries for which data is  available for 2013, India ranks 67.
Low conviction and high undertrial rates
According to National Crime Records Bureau (NCRB) data, the conviction rate for Indian Penal Code crime cases during 2013 was a mere 40.2%. On the other hand, NCRB prison statistics for 2013 show that more than 67% of the prisoners were undertrials.
Overburdened and understaffed judiaciary
According to National Court Management System of the Supreme Court for 2011 , more than 26 lakh cases are pending in India, in which almost 25% of the cases are more than five years old.
Politicization of the police force is another biggest reason for underperformance of criminal justice system in India.
Strengthening criminal justice system : (Iasbaba's view)
The criminal investigation system needs higher standards of professionalism and it should be provided with adequate logistic and technological support.
The number of Forensic Science Institutions with modern technologies such as DNA fingerprinting technology should be enhanced.
Citizen's confidence in the police administration should be enhanced so as to co- operate in criminal investigation.
The legal services authorities in the States should set up committees with the participation of civil society for bringing the accused and the victims together to work out compounding of offences.
Understaffing in police and judiciary should be done away with.
Politicization of police should be kept at minimal by implementing supreme's court decision in Prakash Singh case.
Connecting the dots:
Critically analyse the shortcomings of criminal justice system in India , with special focus on the state police forces.
Modernisation of police forces is the panacea for the shortcomings of criminal justice system in India. Comment
Judicial independence from Executive is the need of the hour , to overcome the shortcomings of criminal justice system . Critically analyse
ECONOMICS
Payment Banks: Banks for the unbanked aam aadmi
The issuance of an in-principle approval to 11 applicants to start payments banks was a major landmark in the history of banking in India.
For the first time we will have a new form of bank with unique features.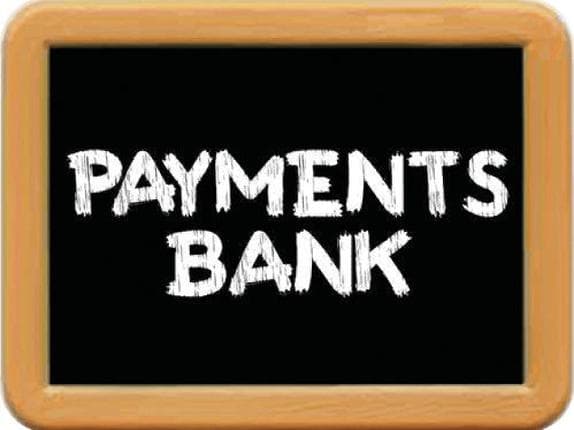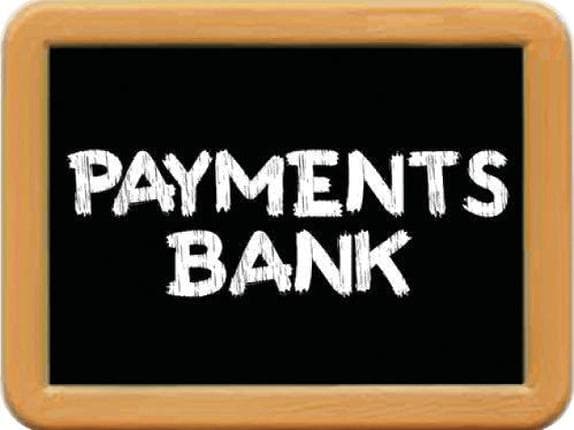 What are payment banks?
Payments banks are a non-full service bank in India. The main objective of these banks is to accelerate financial inclusion.
Financial inclusion  is the delivery of financial services like credit, insurance etc at affordable costs to sections of disadvantaged and low-income segments of society.
Characteristics of payment banks:
These are specialised banks that provide services to small businesses, migrated labour and low income households.
Payments banks will provide small savings accounts to its customers.
Payments banks will also allow mobile firms, supermarket chains and others to cater to small scale businesses.
Payments banks do not carry lending activities. This means that the banks are not allowed to give credits to its customers.
Such banks will only be allowed to accept deposits and offer payment services.
These banks have to use 'Payments Bank' in its name which will differentiate it from other banks.
Payments banks cannot form subsidiaries or undertake any non-banking activities.
These banks are mainly based in rural parts of India, specifically areas which are unbanked.
The deposits made in payments banks need to be invested in government bonds.
Regulations for payment banks:
Payments banks can hold a maximum balance of Rs 1,00,000 per customer.
These banks can only issue debit and ATM cards. They cannot issue credit cards to its customers.
Such banks should have a minimum paid-up equity capital requirement of Rs 100 crore.
Under payments banks, the stake of a promoter should be minimum 40% for the first five years.
As per the rules of the Foreign Direct Investment (FDI) these banks can allow foreign share holding.
List of the companies, entities and people, that received an "in-principle" nod for payment banks:
Reliance Industries Ltd
Aditya Birla Nuvo Ltd
Airtel M Commerce Ltd
Vodafone m-pesa Ltd
Tech Mahindra Ltd
Dilip Shanghvi
Fino PayTech limited
National securities depository limited
Vijay Shankar Sharma
Department of Posts
Cholamandalam Distribution Services Ltd.
Some issues that can arise wrt payment banks:
For this model to work well every bank has to have several branches or contact points so as to cover a larger geography and population.
Given that the targets will be the lower income groups, to obtain a sizeable quantum of funds, the numbers to be included have to be high which is very challenging.
When it comes to the postal department, there have to be changes in laws to enable a post office to do banking.
Post Offices are the agency which already collects small savings which also includes savings accounts.
But now with the postal bank having the potential to earn an income, how will the old savings accounts and the new ones be differentiated? This has to be worked out with the government.
There is a case of cannibalisation of either payments banks by commercial banks and post offices or the other way round.
The successful Jan Dhan Scheme implemented by commercial banks has garnered as many as 175 million accounts with an average balance of just Rs. 1,200, with 45 per cent being zero balance.
These accounts are being used largely for various cash transfers and hence a large part of these balances.
In this case how do the new banks convince people to open such accounts and maintain a positive balance?
The use of technology is vital. The applicants will presumably have different approaches. The postal bank holds the biggest advantage of already having around 1.5 lakh offices.
A technology that connects all the contact points is the need of the hour.
There are regulatory issues which presumably have already been addressed by the RBI.
For instance can telecom selling agents become staff for collecting deposits? We cannot have unqualified staff dealing with customers as there should be protection against mis-selling.
Therefore, the RBI would have to set up a new cell to monitor these banks — which will be a logistical issue given the geographical spread.
Way ahead:
The concept of new payments bank is compelling as it opens another route for inclusive banking. While time will tell how successful this model will be in incremental terms, the RBI on its part has given permission to probably the best players who are capable of making this a reality.
Connecting the dots:
What are payment banks ? Explain its relevance to India in order to achieve financial inclusion.
Critically analyse the issues associated with payment banks in India .
Comment on the characteristics of payments banks.
Performance of Public Sector Banks in India : An analysis
In a message to public sector banks (PSBs) that only performers will survive, the government, in an unprecedented move, has decided to allocate capital to only nine PSBs, which have shown efficiency in recent years.
As a result, some PSB's reeling under pressure due to mounting bad loans and depleted capital reserves have been left out.
Issues that are a concern to the PSB's:
Asset quality
The biggest concern in PSB's today is the rise of NPA's(non performing assets).
In the year 2014, the Gross NPAs of the Public Sector Banks (PSBs) saw an increase of 38.2% while that of the private sector banks was comparatively lower at 13.6%.
A Non-performing asset (NPA) is defined as a credit facility in respect of which the interest and/or instalment of principal has remained 'past due' for a specified period of time. In simple terms, an asset is tagged as non performing when it ceases to generate income for the lender.
The NPAs are classified into two categories — gross NPAs and net NPAs.
Gross NPAs are the sum total of all loan assets that are classified as NPAs as on balance sheet date, as per the Reserve Bank of India guidelines. Gross NPAs reflect the quality of loans made by banks.
The rise in NPAs in 2014-15 has been attributed to the effects of global recession coupled with internal factors such as slowdown in the domestic economy.
Credit growth
As per RBI's weekly statistical supplement, credit growth of Scheduled Commercial Banks (SCB) for the year 2014 stood at 14.8% which was slightly lower than 14.9% witnessed in FY13.
The credit growth in PSB's is around 14% compared to 16% from private sector banks.
This shows PSB's are lagging behind private banks w.r.t increase in credit disbursal.
Deposit growth
For the year 2014, SCBs showed a deposits growth of around 14% as compared to 13.1% for FY13.
In this PSB's account for around15% whereas private sector banks account for around 13%.
Inspite of higher deposit growth in PSB's , the credit growth does not match the figures of deposit growth. This shows the poor performance of PSB's.
Capital Adequacy
Capital adequacy refers to the statutory minimum reserves of capital which a bank or other financial institution must have available.
Capital Adequacy remained comfortable for the PSB's but there is need for raising additional capital to meet Basel III norms.
However with under performance of the PSB's along with unfavourable market conditions, for PSB's to meet the capital adequacy demand, the support from the government in form of capital infusion is needed.
P J Nayak committee report on the governance of Board of Banks in India:
The recommendations are as follows:
Repealing of Bank nationalization Act (1970, 1980) and SBI and SBI subsidiaries Act as these acts mandate the Government to keep shareholding >50% in PSB's and appointment of CMDs and board directors.
Government should setup a Bank Investment Company (BIC), under Companies act, 2013 as a "Core investment company".
Government should transfer its shares of PSB's, to BIC.
Register all PSB's as 'subsidiary companies' of BIC, under Companies act.
Way ahead (Iasbaba's view):
The Centre's plan to revive public sector banks is more an attempt to boost sagging public confidence in them rather than a radical effort at reform.
Instead of focusing on capital infusion every time , the government can strengthen corporate governance in PSBs, infuse some much-needed professionalism, bring about greater transparency and accountability so that the banks can deliver  better return on its investments.
Connecting the dots:
Comment on the performance of public sector banks in India with special emphasis on non performing assets.
Critically analyse the recommendations of P J Nayak committee on governance of Board of Banks in India.
Should public sector banks be privatised? Critically analyse the statement with special emphasis on P J Nayak committee report.
For a dedicated peer group, Motivation & Quick updates, Join our official telegram channel – https://t.me/IASbabaOfficialAccount
Subscribe to our YouTube Channel HERE to watch Explainer Videos, Strategy Sessions, Toppers Talks & many more…