IASbaba's Daily Current Affairs – 11th October, 2016
INTERNATIONAL
TOPIC: General Studies 2

Bilateral, regional and global groupings and agreements involving India and/or affecting India's interests
Effect of policies and politics of developed and developing countries on India's interests, Indian diaspora.
Important International institutions
Developing regional cooperation in Bay of Bengal
The South Asian subcontinent is looking beyond SAARC for a productive regional forum that is not constrained by Pakistan's veto.
Here comes in the Bay of Bengal region which provides an opportunity for a zone of regional cooperation where credits go to multiple recent developments
The collapse of SAARC summit in Islamabad has made the consideration of alternatives an immediate imperative.
PM Modi's special interest in linking South and South East Asia and Bangladesh's traditional commitment to regionalism is showing alignment to new formation between countries sharing Bay of Bengal waters.
To support this development, Sri Lankan PM Ranil Wickremesinghe has been approval of Bay of Bengal regionalism.
Sri Lankan boost
In a series of recent speeches in Tokyo, Jakarta, Singapore and Delhi, Sri Lankan PM laid out an agenda for

Sub regional cooperation– between Sri Lanka and south Indian states
Transregional economic integration- among the South and South East Asian nations bordering the Bay of Bengal littoral.

Sri Lanka and India's five southern states together have a population of 272 million people and a combined GDP of over $500 billion.
For Sri Lankan PM, if India and Sri Lanka work together, this economic zone can emerge as one of the world's most dynamic.
Meanwhile, Bangladesh has also integrated itself well with eastern subcontinent.
In a recent visit to India, Sri Lankan PM called for a tripartite trade liberalisation agreement between Lanka, India and Singapore. It also aims for collaboration between these three countries for development of a port in Trincomalee on Sri Lanka's eastern seaboard.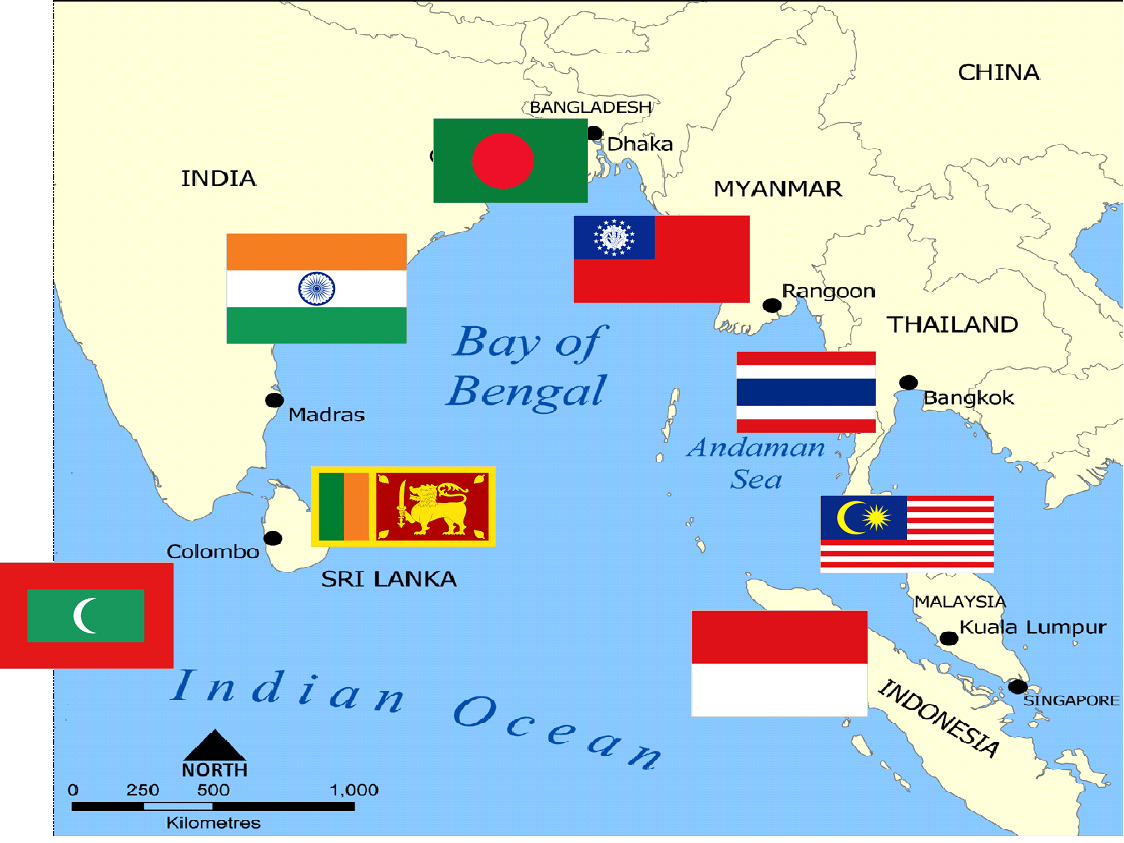 Picture Credit: http://www.myseek.org/wp-content/uploads/2011/11/map.gif
Rich history and potential of Bay of Bengal
Bay of Bengal region has a rich history of maritime commerce across the Bay of Bengal between peninsular India, Sri Lanka and South East Asia.
One of the first trading ventures along the Bay of Bengal was The Company of Merchants of London Trading into the East Indies more commonly referred to as British East India Company.
Also, as it is centrally located in the region from the Middle East to the Philippine Sea and being in centre of two huge economic blocks, the SAARC and ASEAN, it has a strategic importance.
Bay of Bengal could become Caribbean rival as a high-end tourist destination. There can be cruise liners sailing from Kochi to Singapore via Maldives, Sri Lanka, Andamans and Thailand.
There is enormous possibilities for regional economic cooperation among the members of the BIMSTEC forum that brings five nations from South Asia — Bhutan, Bangladesh, India, Nepal and Sri Lanka — and two from South East Asia — Myanmar and Thailand — under one umbrella of international free trade around the Bay of Bengal.
For India, BIMSTEC or Bay of Bengal Initiative for Multi Sectoral Technical and Economic Cooperation has been on top of mind.
There also have been suggestions for including Indonesia, Malaysia and Singapore into the BIMSTEC forum.
Even before SAARC crisis, India had decided to invite the leaders of the BIMSTEC to the outreach segment of the BRICS summit in Goa. Thus, now India has the chance to breathe in new life into BIMSTEC that had remained moribund since its formation two decades ago.
BBIN
There was another regional forum which was formed by four contiguous states BBIN- Bangladesh, Bhutan, Nepal and India- after Pakistan's reluctance to sign on to the South Asian connectivity agreements at the SAARC summit in Kathmandu in November 2014.
It presaged the prospect of the Bay of Bengal emerging as a vehicle for regional cooperation.
The BBIN constitutes a natural sub-region of the Subcontinent. Besides shared land borders, they all have a big stake in the Bay of Bengal.
For the two landlocked Himalayan states, Bhutan and Nepal, the shortest sea access is to the Bay of Bengal and it runs through the two coastal states — Bangladesh and India.
China has also shown considerable interest in this region as for parts of southwestern China too, the Bay of Bengal is the nearest sea. Also, China has promoted the idea of sub-regional collaboration among China, Myanmar, Bangladesh and India.
Today, these countries are part of China's OBOR initiative. Though India is wary of OBOR, especially the western corridor through Pakistan and the central corridor through Nepal, it is more open to engaging China on the eastern corridor.
Conclusion
The new hopes for Bay of Bengal ride on the fact that Lanka and Bangladesh have long been champions of regionalism.
When India was strong about its self-imposed economic isolation in 1960s and early 1970s, Sri Lanka was eager to join the ASEAN institutions.
It was Bangladesh which took lead in promoting the SAARC idea in 1980s. Today, it also hosts the secretariat for the BIMSTEC.
Thus, Bangladesh and Sri Lanka, two of India's neighbours cum partners in Bay of Bengal are raring to go forward in uniting the Bay of Bengal.
India too now has the opportunity to demonstrate that it can do a lot better in the Bay of Bengal when Pakistan did not allow any such close cooperation between member countries in SAARC.
China is another factor which India has to consider for pepping up its important role in strategically important Bay of Bengal. China is trying to make its room in Indian Ocean and thus India has to be equally aggressive in protecting its maritime interests in the region.
PM Modi's meeting with the leaders of Bay of Bengal in Goa during the BRICS provides a big opportunity to set a new agenda for regional cooperation under the BIMSTEC forum where dynamic issues such as coastal shipping, counter-terrorism, development of underwater resources in the Bay to protecting the marine environment can be undertaken.
Connecting the dots:
India has to aggressively maintain and develop its interest in two strategically important maritime regional organisations. Discuss in detail the organisations and how they can help India to establish itself as regionally strong power.
SAARC might soon lose relevance owing to one neighbour who is supporting terrorism. What are India's options to establish itself as a regional power and how should India develop its character as a regional power?
Related articles:
India's trade pacts in a changing world
BRICS 2016- Challenge to sustain the significance
ENVIRONMENT
TOPIC:
General Studies 3
Conservation, environmental pollution and degradation, environmental impact assessment
General Studies 2
Bilateral, regional and global groupings and agreements involving India and/or affecting India's interests
Effect of policies and politics of developed and developing countries on India's interests, Indian diaspora.
Government policies and interventions for development in various sectors and issues arising out of their design and implementation.
Fight against climate change- Amending the Montreal Protocol at Kaigali
In news: In first week of October 2016, the Paris agreement obtained the required number of ratifications and will become international law from November 4. More such initiatives are required to contain the disastrous effects of climate change
The Paris agreement ratification has a great significance in the fight against climate change where it has set the goal of keeping a global temperature rise this century well below 2 degrees Celsius above pre-industrial levels and to pursue efforts to limit the temperature increase even further to 1.5 degrees Celsius.
Now, the eyes are on the annual climate change conference (CoP 22) that begins in Marrakech (Morocco) where countries will get down to finalise the rules and institutions that will govern implementation of Paris agreement.
In another development, the International Civil Aviation Organisation (ICAO) carved out an agreement to curb the rise of emissions from international aviation after 2020. Though some countries including India did have reservations about it.
This deal asks the countries to offset, voluntarily to begin with, any rise in their aviation emissions through activities like planting of trees or funding activities that reduce carbon emissions elsewhere.
Though 191 member countries approved of it, as of now, only 65 countries have decided to join the programme that will initially run from 2020 to 2026.
However, it has been considered a good beginning towards mitigating climate change pace.
Montreal Protocol- Amendment in Kaigali, Rwanda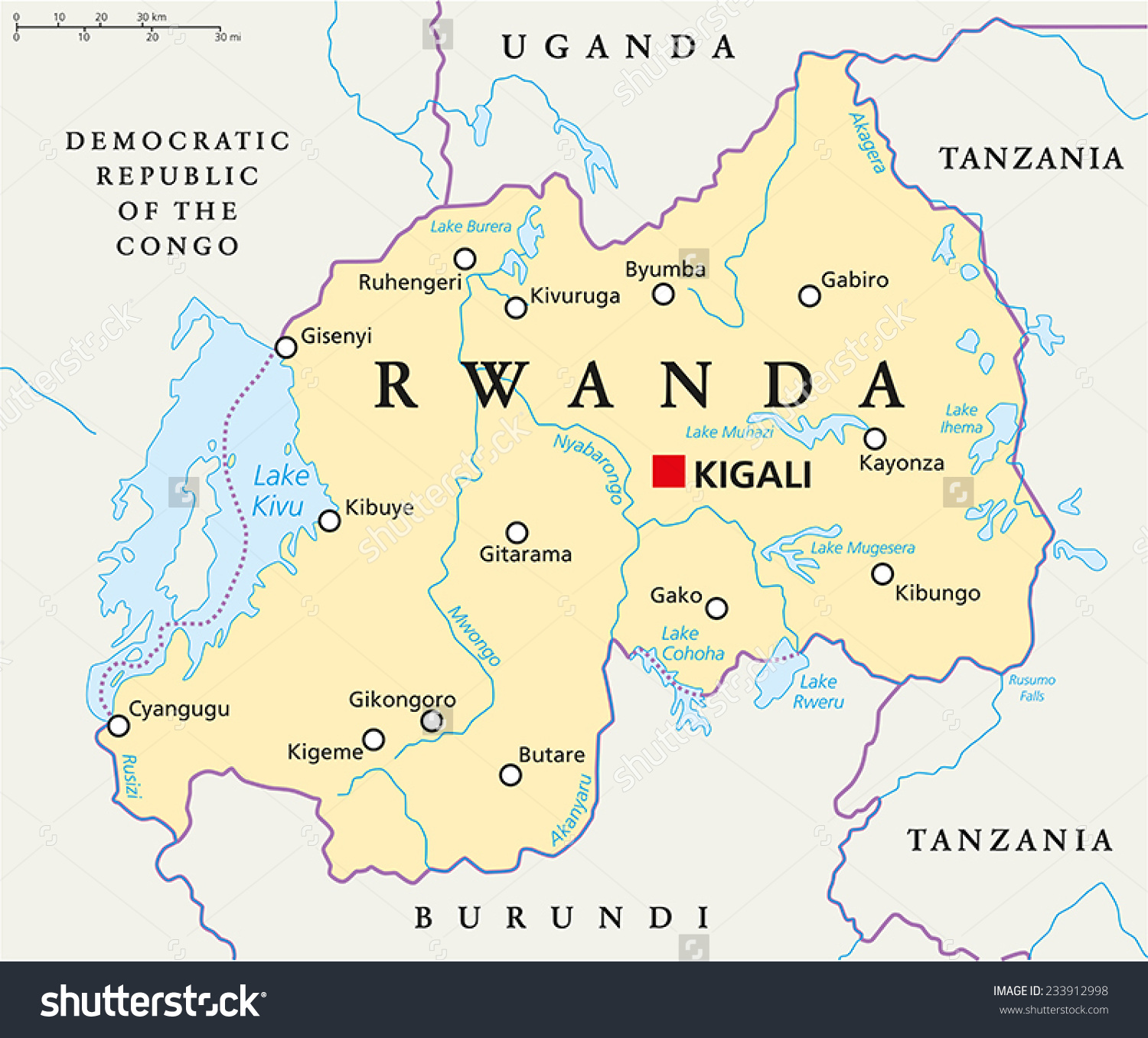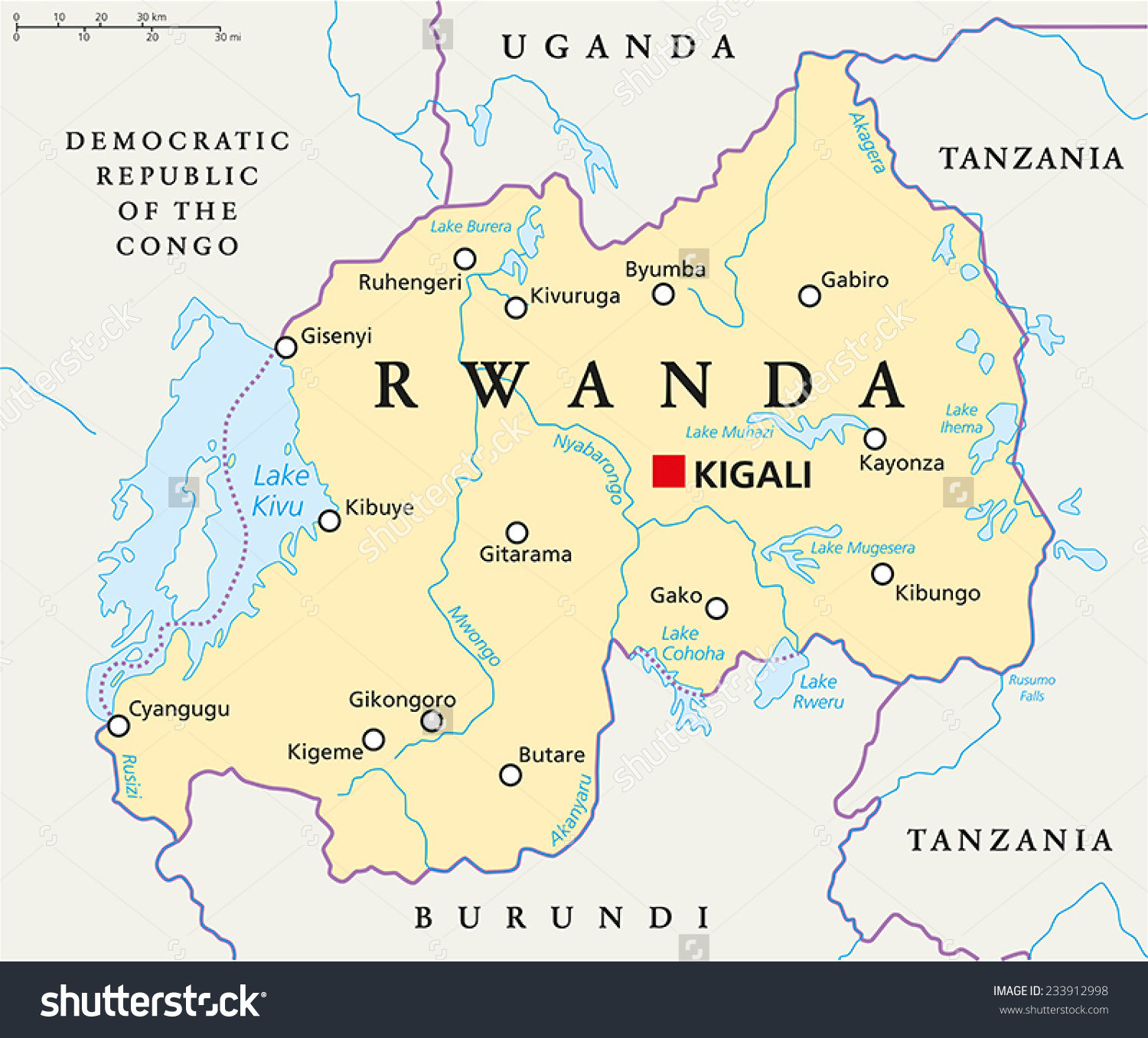 Picture Credit: http://image.shutterstock.com/z/stock-vector-rwanda-political-map-with-capital-kigali-national-borders-important-cities-rivers-and-lakes-233912998.jpg
To plug another hole of greenhouse gas emissions, countries had gathered in Kaigali to finalise an amendment to the Montreal Protocol to enable this 1989 ozone-protecting agreement to phase out the use of Hydrofluorocarbons, or HFCs.
HFCs are a class of gases that are several thousand times more damaging than carbon dioxide.
HFCs, used mainly in the coolant and refrigerant industry, are not ozone-depleting, and are hence not covered by the Montreal Protocol. They replaced Chlorofluorocarbons (CFCs), which the Montreal Protocol phased out because they were destroying the ozone layer.
But, HFCs turned out to be very potent greenhouse gases, and unlike other GHGs that are being dealt with by the Paris Agreement, HFCs are sought to be eliminated through the Montreal Protocol as well.
It is estimated that a phasing out of HFCs by 2050 will prevent a 0.5-degree rise in global temperatures by the end of this century.
There is unanimity in deciding these targets as well as agreement that developed countries, which are both the bigger producers and bigger consumers of HFCs, have to begin phasing them out earlier.
What is on table?
Differences exist in the details, and four proposals are on the table — put forward by India, the US (North America), European Union, and the Small Island Countries.
India
It wants that developing countries like itself to begin the phase-out only from 2031.
It has promised to reduce their HFC production and consumption to 15% of what it would be in the 'baseline year' of 2028-30 (average of the figures in each of these years), by the year 2050.
But, it wants the developed countries to begin the phase-out in 2016 itself, and completely eliminate the production and consumption of HFCs by 2035.
USA and EU
It wants developed countries to begin the phase-out from 2019, and reach just 15% of the baseline year (2011-13) by 2036.
The EU wants the baseline year for developed countries to be 2015-16, and wants them to eliminate 85% of the baseline HFC production and consumption by 2034.
Both the US and EU want developing countries to begin by 2019, or latest by 2021, and eliminate 85%-90% by 2046.
There are supposed to be interim targets as well — the "phase-down schedule" — and those constitute further points of disagreement.
Developing countries seek to give their industry adequate time to discover and adapt to new technologies that would enable them to use HFC substitutes.
These countries are also seeking multilateral financing to support the shift to newer alternatives, want their industry to be given full conversion costs and also cost of a second conversion in cases where a transitional technology has to be deployed.
Way forward
The Kigali meeting is expected to add momentum to the fight against climate change. That is why, despite differences, Kaigali is expected to deliver a positive outcome.
India has valid points as representing the developing countries as they have to protect its domestic industries. That is the reason India wants their phase down to begin later.
Once the HFC amendment is approved, the world will be left with just one more climate change hole to plug, that of emissions from international shipping.
Like international aviation, international shipping emissions are not covered under the Paris Agreement because these emissions cannot be attributed to any specific country.
International shipping accounts for7% of global GHGs, more than international aviation that contributes 1.9%. The sector has had a mandatory carbon dioxide reduction plan for individual ships since 2013. The demand now is to cap and curb the overall emissions from the entire sector.
In late October 2016, member countries of the International Maritime Organisation are likely to establish a global carbon dioxide data collection system for ships — the first step in that direction.
Connecting the dots:
What is climate change and how is it affecting the world? Critically explain if developing countries are more affected by climate change effects or not.
What do you understand by the principle of Common But Differentiated Responsibilities? How can India contribute towards mitigating climate change effect without harming its development prospects? Discuss.
Related articles:
MUST READ
A New Framework
So many complicities
Shortcut to scholarship
Nutrient paradox
Perspective in politics
Public crippling of a key reform
Windfall gains boost India's GDP growth
Learning from good government
The changing village in India
Changing role of the employer in pensions
For a dedicated peer group, Motivation & Quick updates, Join our official telegram channel – https://t.me/IASbabaOfficialAccount
Subscribe to our YouTube Channel HERE to watch Explainer Videos, Strategy Sessions, Toppers Talks & many more…