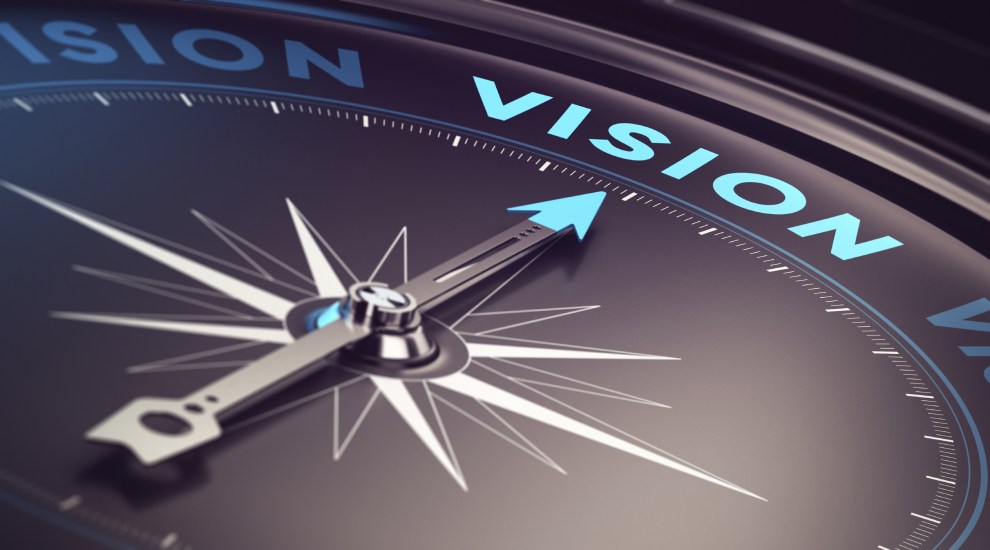 Grand Vision:
It has never happened in the history of humanity that a visionary human being has envisioned a safe, secure and comfortable life for himself/herself and worked towards attaining to the dream. There is some beauty in embracing the uncertainty of life. One of the biggest qualities we are lacking as citizens of this modern generation is the ability to embrace the uncertainty.
The grand life begins with a grand vision and the vision can never be concentrated on ourselves. When the vision is all about us, our comfort and personal wellbeing, something in us does not take the necessary risks to achieve that grand vision.
It is next to impossible to be motivated by a grand vision when fear is guiding our actions. The more concentrated we are on ourselves; the more fearful becomes our attitude towards life. On the contrary when a great vision takes over us; when a grand purpose fills our being; when we begin to look far beyond our personal comforts and discomforts, life takes a completely different dimension.
Leadership is a quality each one of us has to possess to be able to navigate through the daily challenges of life. Life is too big a challenge for one to face without the support of a grand vision. A grand vision takes the burden off the individual and puts the responsibility on the existence to make it happen. A grand vision that is in the best interest of the world around us always gets the approval of the existence. A person with a grand vision has existence supporting him.
Most of the time we are too preoccupied with the pros and cons of our decisions; most of the time we are too afraid to step beyond our comfort zones; most of the time we simply play it safe. Life is a much bigger phenomenon. Embracing the challenge and uncertainties of life requires a vision that far exceeds our limited needs and requirements. It has never happened in the history of humanity that a self-centered leader has accomplished anything significant.
Stepping out of our comfort zones and letting go of our personal likes and dislikes in order to reach a grand goal is possible only when we are able to see something beyond us. When we look at ourselves as instruments of change we begin to see things in a very different way. By having a grand vision that is beyond our personal needs, we can face all of life's challenges with ease. The vision itself takes care of most of our decisions and actions.
It is impossible to imagine the lives of Gandhi, Galileo, Einstein or Buddha without their grand visions. The single biggest difference between them and most others is the vision that guided them. While most others were too afraid to step beyond their comfort zones, these individuals simply didn't care about themselves. They somehow knew that they were existence's instruments of change. To know our grand purpose and vision for life can completely transform our lives.
"This article is a part of the creative endeavor of Inner Revolution and IASBABA."
For a dedicated peer group, Motivation & Quick updates, Join our official telegram channel – https://t.me/IASbabaOfficialAccount
Subscribe to our YouTube Channel HERE to watch Explainer Videos, Strategy Sessions, Toppers Talks & many more…