Geography Optional – Foundation Course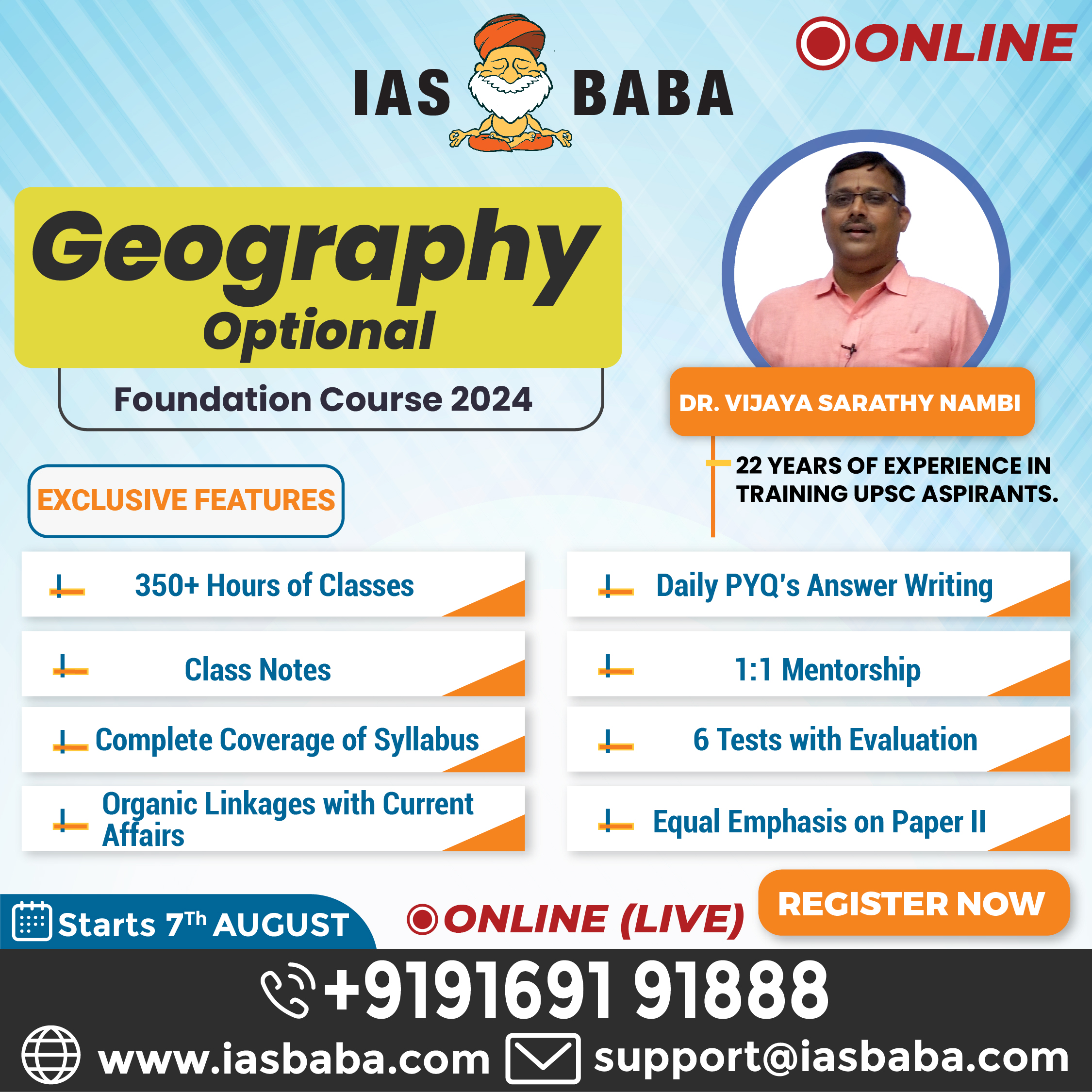 We are going to start
Geography Optional Foundation Course for 2024
Before we let you know the merits of Geography as an optional, please remove the notions and biases from your mind that might have developed as a result of your discussions on various online forums and maybe with your friends and seniors. UPSC doesn't intentionally "butcher" a subject. All the optionals have their distinct advantages and drawbacks but by no stretch of imagination would UPSC give preference to one optional over the other. What may happen though is that some optionals might have scored more than the others in a particular year but that trend gets reversed also. That is the unpredictability of the Civil Services Examination that we have to live with. In fact, till the time optionals remain a part of CSE, this unpredictability will remain. Also every year there is at least one person getting a top 10 rank with the Geography optional and many who are failing by taking other optional subjects.
Choosing Geography as an optional subject in UPSC exams can provide several advantages. Here are some key advantages of selecting Geography as an optional subject:
Scoring Potential: Geography has a reputation for being a scoring subject in the UPSC exams. The syllabus is well-defined and relatively static compared to some other subjects. It involves the study of maps, diagrams, and case studies, which can be effectively presented in the answer sheets, leading to higher marks.

Overlapping Syllabus: Geography has an overlapping syllabus with the General Studies (GS) paper in UPSC. By choosing Geography as an optional subject, you can enhance your preparation for the GS paper as well. This reduces the burden of studying entirely different subjects and allows for better integration of knowledge across different sections of the exam.

Availability of Study Material: Geography is a popular subject and is widely studied. As a result, there is a plethora of study materials, books, reference guides, and online resources available to aid your preparation. This makes it easier to find quality study material and helps you in building a comprehensive understanding of the subject.

Interdisciplinary Nature: Geography is an interdisciplinary subject that overlaps with various disciplines such as economics, ecology, history, sociology, and geopolitics. This provides a broader understanding of the world and its complexities, allowing you to connect different dots and gain a holistic perspective on various issues.

Relevance in Current Affairs: Geography is highly relevant in understanding and analyzing contemporary issues. It helps in comprehending topics like climate change, resource management, urbanization, geopolitics, and disaster management, which frequently feature in the UPSC exams. A solid knowledge of geography can provide valuable insights and enhance your answers in the mains examination.

Fieldwork and Practical Application: Geography offers opportunities for fieldwork and practical application of concepts. By exploring geographical phenomena firsthand, such as through field trips, map reading, and data collection, you can develop a deeper understanding of the subject and enhance your analytical skills. This practical exposure can greatly benefit your overall preparation.

Personal Interest: Choosing an optional subject that genuinely interests you can make the preparation process more enjoyable and fulfilling. If you have a keen interest in understanding the Earth's physical and human aspects, Geography can be an excellent choice. Your enthusiasm for the subject can motivate you to delve deeper into the syllabus and perform better in the exams.
Remember, while the advantages mentioned above highlight the potential benefits of choosing Geography as an optional subject, it is essential to consider your own strengths, interests, and aptitude before making a decision. Ultimately, selecting an optional subject that aligns with your abilities and preferences will play a crucial role in your performance in the UPSC exams.
Features of the Programme
The aim of the program is to groom the students with geography optional to approach the subject properly.
All the topics in the syllabus will be covered in detail keeping the new trend of UPSC in mind.
Small topic-wise lectures will be provided so that students can clearly understand what portion of the syllabus has been covered. Also, it will help in revision.
The program will start on the 7th of August, 2023.
The syllabus will be covered within 4 months. So that enough time is left for revision.
Approximately 350+ hrs Classroom session will be conducted.
The program will be conducted in Online mode.
Live discussion sessions will be taken to clarify any queries for the online classes.
Students will be made to learn how to write a proper geographical answer.
To provide enough practice to the students so that they can feel comfortable with slightly twisted questions also.
Components of Geography Test Series:
A total of 6 tests.
All the students will get personal mentorship. Mentor will point out the individual mistakes and help in overall guidance.
Quality Evaluation of the Answer Sheets and detailed feedback.
Value Add notesfor will be provided.
Tests will be held in accordance of the completion of the syllabus.
The Geography Optional - Foundation Course will start from 7th August, 2023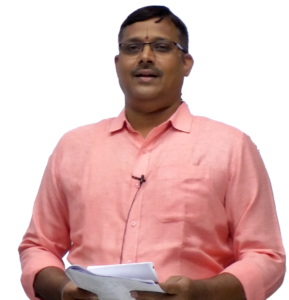 Dr. Vijaya Sarathy Nambi
Dr. Vijaya Sarathy Nambi : Decisive and performance-driven professional with a 22 years track record of  training UPSC aspirants, utilizing variety of educational methods and techniques, delivering sustainable services across the education sector with focus on people management, sustainability management, leveraging technologies to further the growth of education.
 Successfully provided career counseling and career development sessions for students ranging from Intermediate to Graduation across the states of Telangana, Andhra Pradesh & Karnataka (2016 – 2019); developed career service programs, conducted workshops and training sessions for 20, 000 plus students combined.
For any queries
Mail Us: support@iasbaba.com
Contact: 91691 91888
Office Address:
BANGALORE CENTRE: IASbaba's TLP Centre 2– No. 1443/1444, 2nd Floor, Above Carzspa, Ganapati Circle, Chandra Layout, Vijaynagar, Bangalore 560040.
Delhi CENTRE: B, Pusa Rd, opposite to Metro Pillar Number 110, Block B, Karol Bagh, New Delhi, Delhi 110005.