In News: World's first fishing cat census was conducted by Chilika Development Authority (CDA) in collaboration with The Fishing Cat Project (TFCP)
This is the world's first population estimation of the fishing cat, which has been conducted outside the protected area network.
The Chilika Lake, Asia's largest brackish water lagoon, has 176 fishing cats
A total of 150 camera traps were deployed in two phases with each fixed in the field for 30 days. Spatially Explicit Capture Recapture (SECR) method was used to analyse the data
Fishing Cat
It is about twice the size of a typical house cat
Scientific Name: Prionailurus viverrinus
The fishing cat is an adept swimmer and enters water frequently to prey
Habitat: Wetlands are the favorite habitats of the fishing cat. In India, fishing cats are mainly found in the mangrove forests of the Sundarbans, on the foothills of the Himalayas along the Ganga and Brahmaputra river valleys and in the Western Ghats.
The fishing cat is nocturnal and apart from fish also preys on frogs, crustaceans, snakes, birds, and scavenges on carcasses of larger animals.
It is capable of breeding all year round
It is a state animal of West Bengal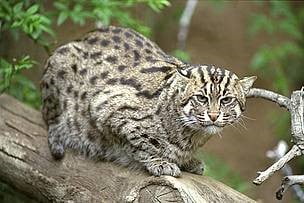 Protection Status
IUCN Red List: Endangered
CITES: Appendix II
Wildlife (Protection) Act, 1972: Schedule I
Chilika Lake
Chilika is Asia's largest and world's second largest lagoon.
It is located in Odisha, India.
In 1981, Chilika Lake was designated the first Indian wetland of international importance under the Ramsar Convention.
Major attraction at Chilika is Irrawaddy dolphins which are often spotted off Satapada Island.
The large Nalabana Island (Forest of Reeds) covering about 16 sq km in the lagoon area was declared a bird sanctuary in 1987.
Chilika lake hosts birds migrating from thousands of miles away from the Caspian Sea, Lake Baikal, Aral Sea, remote parts of Russia, Kirghiz steppes of Mongolia etc.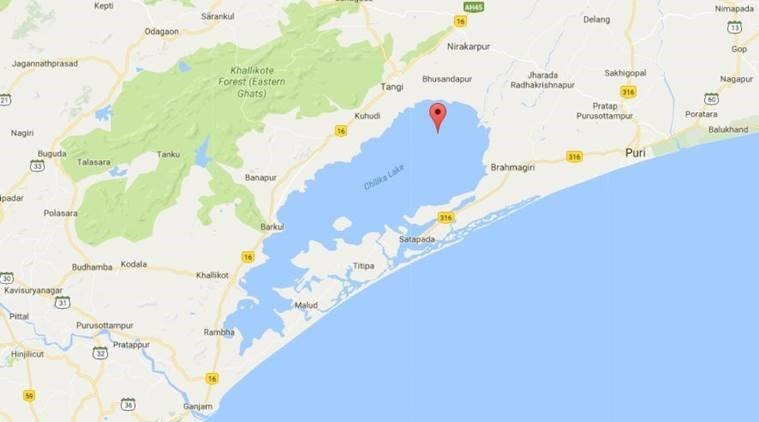 Spatially explicit capture-recapture method
SECR or SCR is used to estimate the density of an animal population from capture-recapture data collected using an array of 'detectors'.
Detectors may be live-capture traps, with animals uniquely marked; they also may be sticky traps or snags that passively sample hair, from which individuals are distinguished by their DNA microsatellites, microphones, or cameras that take photographs from which individuals are recognized by their natural marks
The Fishing Cat Project (TFCP)
The Fishing Cat Project (TFCP) is the world's longest-running research and conservation project on fishing cats and has been functional since 2010.
It is currently functioning in two states of India – West Bengal and Odisha.
Previous Year Questions (PYQs)
Q.1) With reference to Indian elephants, consider the following statements: (2020)
The leader of an elephant group is a female.
The maximum gestation period can be 22 months.
An elephant can normally go on calving till the age of 40 years only.
Among the States in India, the highest elephant population is in Kerala.
Which of the statements given above is/are correct?
1 and 2 only
2 and 4 only
3 only
1, 3 and 4 only
Source: The Hindu 
For a dedicated peer group, Motivation & Quick updates, Join our official telegram channel – https://t.me/IASbabaOfficialAccount
Subscribe to our YouTube Channel HERE to watch Explainer Videos, Strategy Sessions, Toppers Talks & many more…