In News: NASA has revealed some stunning images of the universe taken from its James Webb Space Telescope.
NASA Webb space telescope images: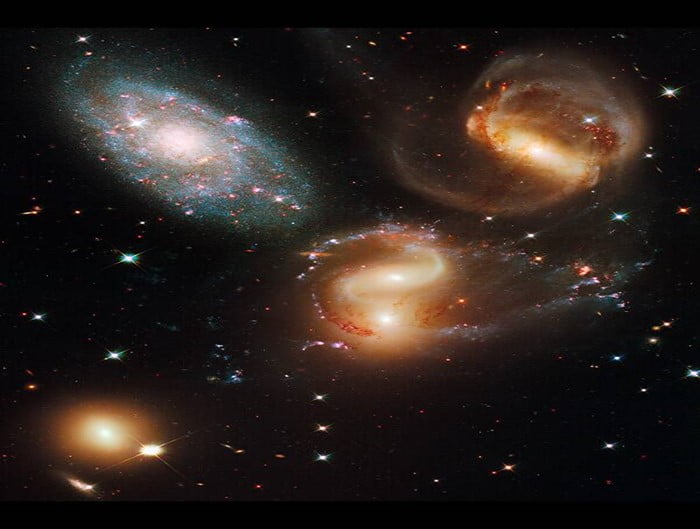 The first image from the Webb has been shared from NASA's Goddard Space Centre and is the same deep field image of SMACS 0723.
Some of the cosmic objects in the image are pictured as they were 13.1 billion years ago.
The second image is a spectrum of the gas giant planet WASP-96b, located nearly 1,150 light-years from Earth.
This is the first spectrum of an exoplanet taken by Webb.
It reveals wavelengths that haven't been revealed before. The spectrum reveals tell-tale signatures of water vapour on the planet.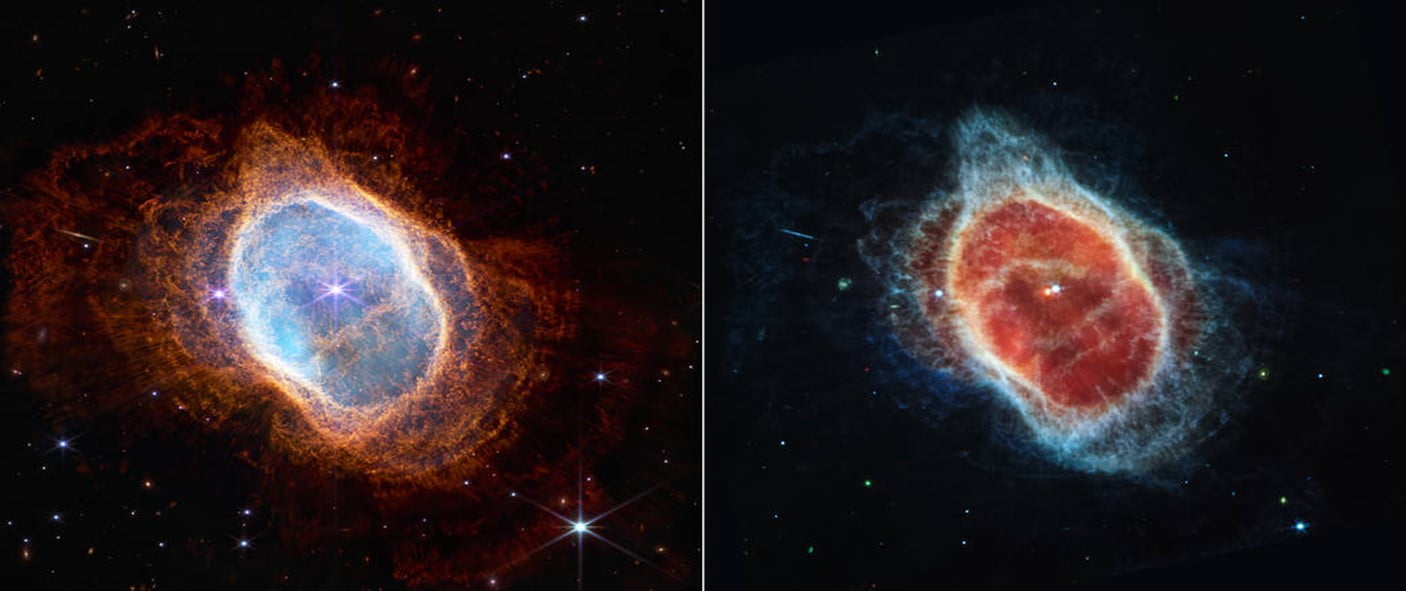 The third image is a near-infrared image of the Southern Ring Nebula or the "Eight-burst Nebula," a planetary Nebula surrounding a dying star.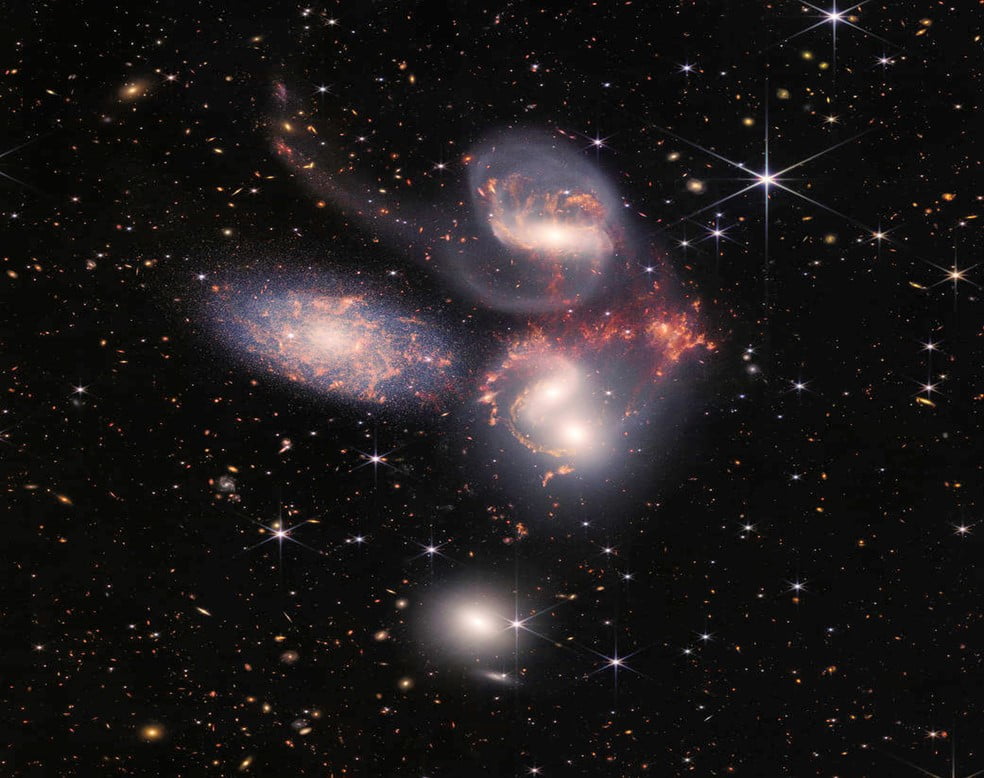 The fourth image is an enormous mosaic of Stephan's Quintet and the largest image taken by Webb to date.
The image shows the dramatic impact of huge shockwaves as one of the galaxies smashes through the cluster.
It also shows a black hole in the Quintet at a detail never seen before.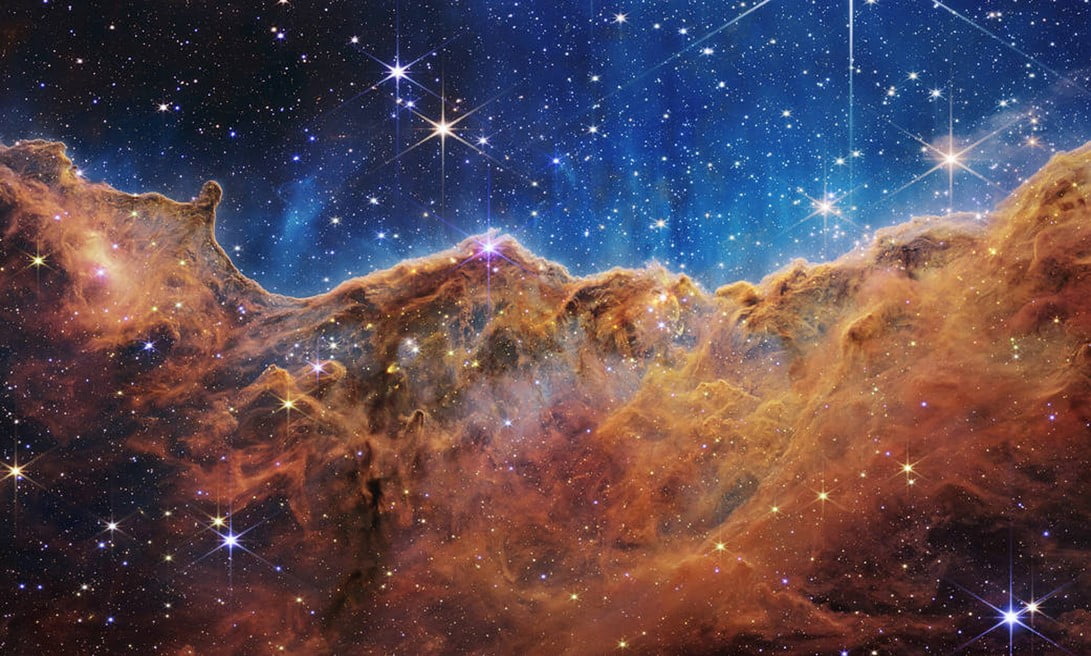 The last and final image released by NASA shows a star-forming region in the Carina Nebula called NGC 3324, and its "mountains" and "valleys" speckled with glittering stars.
Captured in infrared for the first time by Webb, the new image shows previously invisible areas of star birth.
What is NASA's James Webb Telescope?
The telescope has been in the works for years.
NASA led its development with the European Space Agency (ESA) and the Canadian Space Agency.
It was launched aboard a rocket on December 25, 2021, and is currently at a point in space known as the Sun-Earth L2 Lagrange point, approximately 1.5 million km beyond Earth's orbit around the Sun.
It is a giant leap forward in our quest to understand the Universe and our origins, as it will examine every phase of cosmic history: from the Big Bang to the formation of galaxies, stars, and planets to the evolution of our own Solar System.
Source: Indian Express
For a dedicated peer group, Motivation & Quick updates, Join our official telegram channel – https://t.me/IASbabaOfficialAccount
Subscribe to our YouTube Channel HERE to watch Explainer Videos, Strategy Sessions, Toppers Talks & many more…