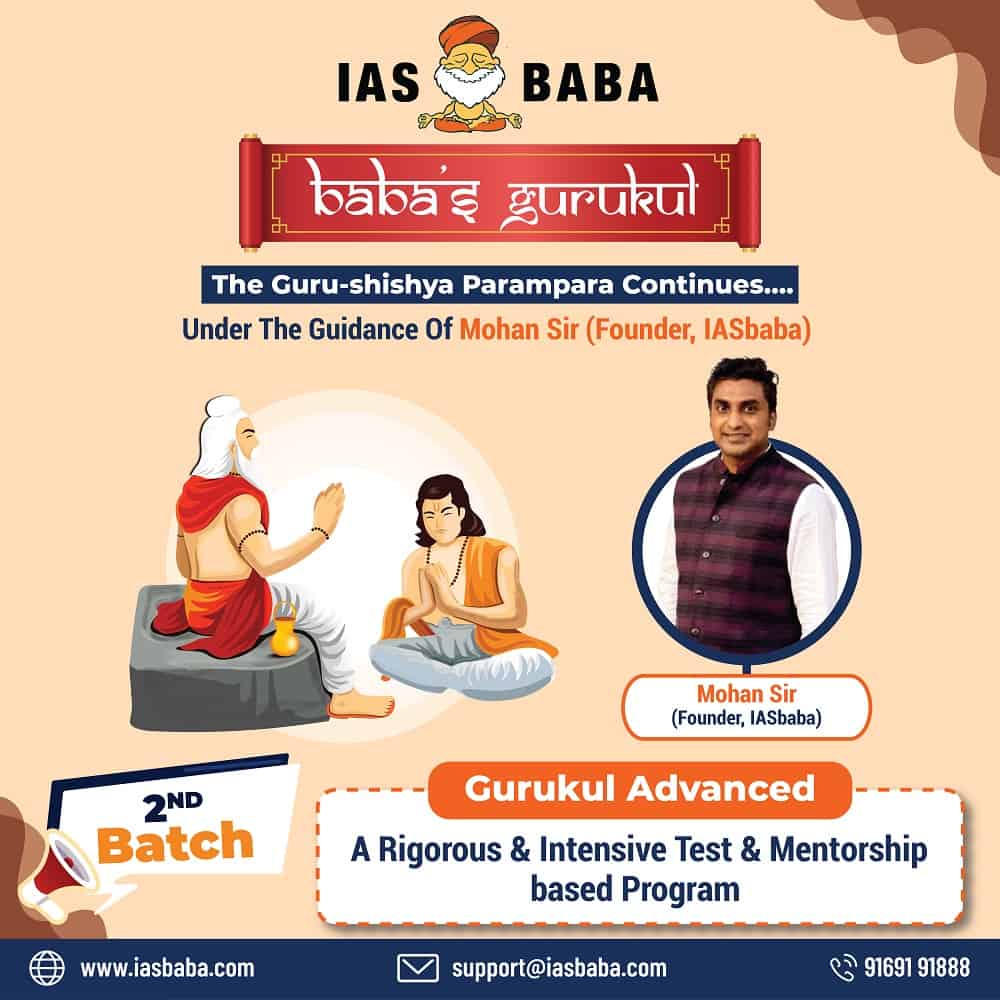 From the ancient times we have had the tradition of imparting knowledge directly from a Guru to Shishya. The process of this direct dissipation of information from the source not only built knowledge base but also helped in building a strong character' in the students.
The mechanism was called 'Gurukul'
Where students were like the family of a Guru. 
But with the present education system, students have become more distant from the teachers. There is a strong dis-connect! This lack of connection between the teachers and the students and fear of asking questions has not helped much in the process of learning as it should have actually happened.
Considering the impact and efficiency of the age-old practice, we decided to revive the good old structure of Gurukul with modern changes to continue the Guru – Shishya Parampara.
So, what made this Gurukul unique? It was the special bond that the Guru and Shishya used to share with each other. The affection of the Guru for his pupil and the respect of the Shishya for his teacher made learning a pure and immersive process. The stories of teachers like Vishvamitra, Sandinapani and Drona and the anecdotes about the brilliance of students like Ram, Krishna and Arjun are an integral part of our life journey. Isn't it? We wondered if the parampara could be revived!
Yes, it could! With this intent we started the Gurukul program two years back at IASbaba. When we started this initiative, we were very sure that the process will be liked by the students and most importantly it will become the most result-oriented program in the history of UPSC/IAS coaching. The result of the first batch exceeded our own expectations! 3 Ranks out of 50 Students, 40% Success rate in Prelims, 33% Success rate in Mains.
Yes! We are in the process of making your UPSC journey a more intimate one. We are going to redefine the relationship between the teacher and the students to ensure that the UPSC aspirants get an opportunity to prepare in a highly focussed environment, under the close guidance of a Guru.
Although it would be unfair to expect the same level of dedication and discipline in today's modern times, in terms of its overall essence and objectives, we can always make an honest attempt to create a milieu where the benefits of Guru-Shishya parampara can be reaped in a modern avatar.
IS MENTORSHIP IMPORTANT TO CRACK UPSC?
It is famously said – The fastest way to get somewhere is to ask someone who is there already!
In a nutshell, mentorship is a lot of things. For some, wisdom shows up in different places. And for some, it is the age-old culture of the 'Guru-Shishya' Parampara. It is the tradition of spiritual relationship and mentoring where teachings are transmitted from a guru "teacher" (गुरु) to a śiṣya (शिष्य, disciple).
Hear from the students who have cracked UPSC
Glimpse of
Baba's Gurukul​
Problems Faced by Aspirants Which Were Not Taken Care by Regular Coaching
GURUKUL ADVANCED for
VETERANS
A Rigorous, Intensive Tests & Mentorship Based Programme
Only a limited number of students who are highly dedicated will be selected through multiple rounds of scrutiny. Seats are limited as one on one mentorship is possible only with a limited number of students.
The selection process will be similar to UPSC standards, comprising of one Prelims Test (50 MCQ's – 100 marks; Syllabus will include current affairs of last one year and static GS topics + Objective CSAT questions), one Mains Test – 150 marks (it will include an essay based on Current Issues and case studies of Ethics to check the approach of candidates) and a Personality Test (it will be conducted to check the dedication of candidates and their level of understanding of Current Issues).
Mode of Test: ONLINE Only
Total Marks: 250
Date of Entrance Test –
28th September, 2022 (Wednesday)
2nd October, 2022 (Sunday)
Timings – 11:00 am (2 Hours and 30 Minutes)
Note
Entrance Tests on 28th September and 2nd October will be ONLINE Only.
This is NOT a Scholarship Test.
OFFLINE ENTRANCE TEST
Students can walk into our offline centers and take the entrance test any day. After the Prelims, Mains Test, and interview the result will be declared 2-3 days after a student takes the test.
Baba's Gurukul Advanced Will Be Available In Online & Offline Mode
Delhi
Bengaluru

How will Gurukul work for Online Students?
We have made the difference between Online and Offline negligible.
All the features that the offline students will be getting are almost replicated in the online scenario.
Mohan Sir will be having regular sessions with the online students.
You will get access to IASbaba's eLearn Portal (elearn.iasbaba.com) to access all the deliverables – Classes, Babapedia, Prelims and Mains Tests etc.
You can call us on 91691 91888 or mail us at support@iasbaba.com
Or visit our centres:
Delhi: Plot 22-B, 3rd floor, Pusa Road, Bada Bazar Marg, Rajinder Nagar, New Delhi- 110060 Landmark: Above Dominos
Bengaluru: IASbaba Headquarters (HQ) – 2nd floor, Ganapathi Circle, 80 Feet Rd, Chandra Layout, Bengaluru.
Lucknow: B-1/66, Sector J, Aliganj, Lucknow – 226024 Landmark: Near Mr Brown / Opp to Sahu Studio