In news: A report by Delhi-based think-tank, Centre for Science and Environment (CSE) was released at a one-day National Conclave in New Delhi.
It states that India only has itself to blame for having not been able to effectively implement policy to tackle plastic pollution.
Context:
In India with the unceasing growth of consumerism throughout the nation, plastic pollution is rising.
The CPCB Report (2019-20) states that 3.4 million metric tonnes of plastic waste are generated in India annually.
Although, almost 60 per cent of the total plastic waste generated in India gets recycled, most of this plastic is down-cycled. At this juncture, India needs robust and stringent waste management tools to substantially improve the situation.
Current regulations:
Plastic Waste Management Amendment Rules, 2021
prohibiting identified single use plastic items by 2022.
Thickness of plastic carry bags increased from 50 to 75 microns from 30th September, 2021 and to 120 microns with effect from the 31st December, 2022.
Guidelines for Extended Producer Responsibility given legal force
These include polystyrene, ear buds with plastic sticks, plastic sticks for balloons, plastic flags, candy sticks, ice-cream sticks, polystyrene or Thermocol for decoration, plates, cups, glasses, cutlery etc.
Extended producer responsibility:
Guidelines on Extended Producers Responsibility (EPR) on plastic packaging under Plastic Waste Management Rules, 2016
on producers, importers, brand owners and plastic waste processors
4 categories of plastic: rigid plastic packaging, flexible plastic packaging, multi-layered and plastic sheets.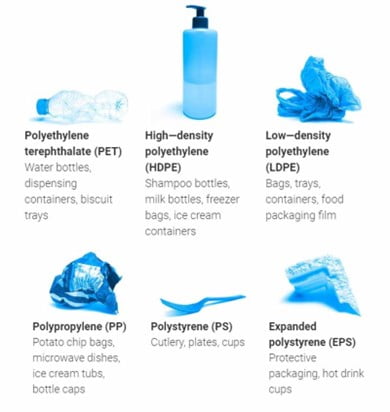 Challenges:
Excessive amendments: The Plastic Life-Cycle noted that India, which released its current Plastic Waste Management Rules in 2016, has since amended it five times — in March 2018, August 2021, September 2021, February 2022 and July 2022.
Misplaced welfare: Each of these amendments have been aimed at benefiting major producers, importers and brand owners.
Legal loopholes: The 2016 Rules state that all non-recyclable multi-layered plastic (MLP) should be phased out in two years. The amendment introduced in March 2018 was aimed at stopping the phase out of MLPs.
It said only those MLPs that were "non-recyclable or non-energy recoverable or with no alternate use" could be phased out.
Industry orientation: The EPR has loopholes that benefit industry at the cost of the environment.
The August 2021 amendment prohibited the production, sale and use of single-use plastic after July 1, 2022.
But the February 2022 amendment exempted plastic packaging that accounts for 59 per cent of plastic waste in India from the single-use plastic ban.
Lack of data: There was no information on the quantity of plastic material or waste a company generated. Not only was such data based on self-declaration, there was nothing available in the public domain to assess its accuracy.
Lack of monitoring: Producers, Importers and Brand Owners (PIBO) were assigned a 25 per cent collection target for the plastic they put out on the market for 2021-22.
But there has been no update on the performance of the companies by the Central Pollution Control Board (CPCB) for 2021-22.
Governance issues: With an EPR target of 70 per cent, CPCB is struggling to even register all the PIBOs on its EPR portal.
Lack of verification: There was no technology to verify the use of recycled content in plastic products.
Thus any claim of use of recycled plastic cannot be verified
This means that we have no option but to rely on the integrity, honesty and credibility of the organisation's claim.
Suggestions for future:
The entire life cycle of plastic — from source to disposal — must be considered together as the root cause of the pollution.
NITI Aayog and United Nations Development Programme (UNDP) India launched a handbook to promote sustainable management of plastic waste in the country.
Recycling or re-processing different categories of plastic waste into secondary material.
Incineration of plastic waste – however it is expensive and causes pollution if not done using the right equipment.
Technical model for plastic waste recycling and management – This component based on an integrated and inclusive approach by involving different stakeholders and their social benefits
Development of a baseline system of plastic waste management at the city level.
Systematic approach for promoting recycling of plastic waste at the city level.
Stakeholder identification and partnerships
Development of regulatory need-gap analysis and proposals for the holistic management of plastic waste.
Material Recovery Facility (MRF) for improved plastic waste management implementation
Way forward:
The recycling targets (under EPR) for PIBOs only start from 2024-25, which means that there is no mandate on recycling of the collected plastic waste till 2024-25.
There is a need for more clarity on what will happen to the collected plastic waste — will it be stored, burnt or dumped?
Plastic waste management needs to be equipped with processes and protocols which not only address dry waste management but also create a sustainable ecosystem for resource efficiency, environment compliances, basic amenities, health and safety and a socio-economic support system for key players such as waste pickers and recyclers.
For a dedicated peer group, Motivation & Quick updates, Join our official telegram channel – https://t.me/IASbabaOfficialAccount
Subscribe to our YouTube Channel HERE to watch Explainer Videos, Strategy Sessions, Toppers Talks & many more…