In News: According to one theory by US researchers in a review paper published in 2022 in Proceedings of the Royal Society B: Biological Sciences, the receptors for sour taste developed in fish which then evolved into terrestrial organisms.
These ancient fish would most likely have had the receptors all over their bodies to judge the pH of the water (sourness would indicate acidity) in which they were venturing
Hog Plum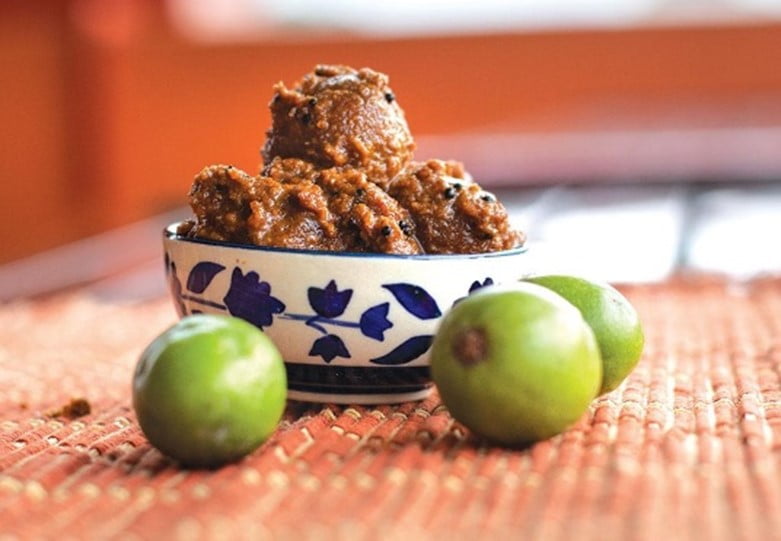 The hog plum is scientifically classified as a member of the Anacardiaceae family, sharing space with the cashewnut and mango.
Its genus, Spondias, has a history of use going back at least as far as 6500 BC in the Tehuacán Valley of Mexico.
The Spondias pinnata tree is deciduous and can reach a height of around 25 m. It is usually found in home gardens in tropical regions — it is not restricted to India and is common in countries like Malaysia, Indonesia and Bali, where it is part of traditional food and medicine
The hog plum, called ambara or amra in Hindi, is used as an important souring agent in several cuisines all across the country.
For instance, in the Western Ghats, especially the Konkan area and Goa, the hog plum (called ambade or ambado in Konkani) provides a tangy taste to both vegetarian and non-vegetarian dishes like khatkhate, a mixed vegetable stew.
It is also used to make a sweet and sour chutney in Goa and in West Bengal. In Kerala, the fruit is used to make a pickle.
At first glance, the hog plum looks like a green unripe mango but small fruit has very little pulp and is more sour in taste than an unripe mango.
Benefits
The fruit is an important source of nutrients and even has medicinal properties.
It is rich in phenolic compounds, natural antioxidants and minerals and has ascorbic acid, malic acid, calcium and phosphorus
The fruit not only aids digestion, but is also said to possess antidiabetic properties.
It could help in cancer treatment – used to extract to prepare hematite (iron ore) nanoparticles which were found to be quite successful in controlling mammalian cancer cells.
Nanaoparticles are used to deliver medication to cancerous sites and lower the amount of drugs needed.
Production of nanoparticles can be expensive, and the widely available hog plum could help lower the costs
Mucositis (inflammation of the mucous membranes in the digestive tract) is common in people receiving chemotherapy.
Hog plum extract can be used to decrease the burden of this condition in people undergoing the treatment
The bark extract of the hog plum tree can also protect against oxidative and inflammatory changes that occur in the body during mucositis.
Hog plum seeds contain compounds which help suppress parasites such as Plasmodium berghei, which causes malaria in certain rodents.
As effective in treatment as metformin, a commonly used diabetes medicine,
Source DTE
For a dedicated peer group, Motivation & Quick updates, Join our official telegram channel – https://t.me/IASbabaOfficialAccount
Subscribe to our YouTube Channel HERE to watch Explainer Videos, Strategy Sessions, Toppers Talks & many more…