Context: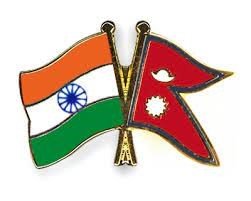 The electoral verdict in Nepal's recent elections reflected a clear emergence of voter preference for more responsive governance and upholding the aspirations of the youth and the disadvantaged.
It also reconfirmed the successful 'taking root' of democracy in the Himalayan country after great struggle, sacrifices and ideological adjustments across the political spectrum.
Between the two countries, now is the time for fresh thinking on economic recovery; bilateral cooperation; restructuring supply chains; human as well as conventional security; energy cooperation; people-to-people contacts; and the untapped potential for technology to accelerate inclusive growth, and soft power to maximise mutual advantage.
 Bilateral relationship:
India and Nepal share unique ties of friendship and cooperation characterized by an open border and deep-rooted people-to-people contacts of kinship and culture. There has been a long tradition of free movement of people across the border.
India's focus towards Nepal has been on non-partisan support for inclusive economic development, interdependence, communication links, people-to-people contacts, and building on the compulsive logic of economic complementarities, especially in hydropower where Nepal has huge but largely unexplored potential.
The extent of its linkages of history, geography, culture, religion, and economy with Nepal facilitate management of its security concerns within tolerable limits.
Economic:
India is the largest trading partner of Nepal and has a trade surplus with Nepal.
Total bilateral trade in 2018-19 reached INR 57,858 cr.
Nepal's main imports from India are petroleum products; motor vehicles and spare parts
Indian firms are among the largest investors in Nepal, accounting for more than 30% of the total approved foreign direct investments.
There are about 150 Indian ventures operating in Nepal
Agriculture: In 2018, the 'India-Nepal New Partnership in Agriculture' was launched with a focus on collaborative projects in agricultural research, development and education.
Water resource cooperation: A three-tier bilateral mechanism established in 2008, to discuss issues relating to cooperation in water resources, flood management, inundation and hydropower between the two countries, has been working well.
Defence and Security:
India has been assisting the Nepal Army (NA) in its modernisation by supplying equipment and providing training. .
Several defence personnel from Nepal Army attend training courses in various Indian Army training institutions.
The 'Indo-Nepal Battalion-level Joint Military Exercise SURYA KIRAN' is conducted alternately in India and in Nepal.
India and Nepal have been awarding each other's Army Chief with the honorary rank of General in recognition of the mutual harmonious relationship between the two armies.
 The Gorkha regiments: About 32,000 Gorkha Soldiers from Nepal are serving in the Indian Army.
Defence Wing of the Indian Embassy in Kathmandu arranges the disbursement of pensions and organise welfare programmes for re-training, rehabilitating and assisting ex-Gorkha soldiers and their families.
Connectivity and Development:
India has been assisting Nepal in development of border infrastructure through upgradation of 10 roads in the Terai area; development of cross-border rail links at Jogbani-Biratnagar, Jaynagar-Bardibas; and establishment of Integrated Check Posts at Birgunj, Biratnagar, Bhairahawa, and Nepalgunj.
The total economic assistance earmarked under 'Aid to Nepal' budget in FY 2019-20 was INR 1200 crore.
Further, in 2018 Nepal-Bharat Maitri Pashupati Dharmashala in Kathmandu was inaugrated.
Government of India has extended Lines of Credit of USD 1.65 billion for undertaking development of infrastructure, including post-earthquake reconstruction projects.
Energy:
India and Nepal have a Power Exchange Agreement since 1971 for meeting the power requirements in the border areas of the two countries, taking advantage of each other's transmission infrastructure.
India is currently supplying a total of about 600 MW of power to Nepal
The first high-capacity 400 kV Muzaffarpur (India) – Dhalkebar (Nepal) cross-border power transmission line, with GoI LoC funding of US$ 13.2 million for Nepal portion of the line, was completed in 2016.
An Agreement on 'Electric Power Trade, Cross-border Transmission Interconnection and Grid Connectivity' between India and Nepal was signed on 21 October 2014.
Joint Technical Team (JTT) was formed for preparation of a long-term integrated transmission plan covering projects up to 2035.
South Asia's first cross-border petroleum products pipeline, constructed and funded by Indian Oil Corporation Ltd., connecting Motihari in India to Amlekhgunj in Nepal was remotely inaugurated by the two Prime Ministers in 2019.
Education and Culture:
Around 6,00,000 Indians are living/domiciled in Nepal.
GoI provides around 3000 scholarships/seats annually to Nepalese nationals for various courses.
The B.P. Koirala India-Nepal Foundation was set up in 1991 to foster educational, cultural, scientific and technical cooperation and to promote mutual understanding and cooperation through sharing of knowledge and professional talents in academic pursuits and technical specialization.
The Swami Vivekananda Centre for Indian Culture was set up in Kathmandu in August 2007 to showcase the best of Indian culture.
The Nepal-Bharat Library was founded in 1951 in Kathmandu. It is regarded as the first foreign library in Nepal.
An Indian Citizens' Association (ICA) of Nepal was formed on 14 September 1990.
ICA is the only association of resident Indian citizens in Nepal and provides a platform for discussion on matters pertaining to the legitimate interest of resident Indians in Nepal and works for the protection of such interests.
Challenges:
Hung Parliament in the final results of the recent election created is a recipe for instability and frequent changes of government in the coming years.
This could easily translate into an inability to deal with the many daunting challenges confronting the country and the continuing unpredictability in the graph of India-Nepal cooperation.
China's interference in Nepal's polity to promote its own interests and to the detriment of India's interests such as unsuccessfully attempting to prod the left wing in the political spectrum to reunite.
Traditional irritants such as the 1950 India-Nepal Treaty of Peace and Friendship and the border issue need not be kept festering but should be sorted out in an open and transparent manner.
Solutions:
Mutual empathy: The will of the political class across party lines, bureaucracies, and civil society on either side of the border to understand what the world looks like from the other side.
Diverse but balanced and constructive approaches: will contribute to a clearer understanding of the past, better awareness of present trends, and new roadmaps for substantive upgrading of ties in the years to come.
New and innovative approaches: such as Nepalese yearn for a sense of equality and Indian respect for their identity.
Way forward:
Public opinion in Nepal is now alert to the reality of Chinese intentions, the risks of falling into a debt trap, and the limitations in terms of Chinese capacities in comparison to India's.
Nepal is a transforming country. India is a player on the global stage. The world itself is heading towards major transformations, with new challenges, changing priorities and boundless possibilities.
Source The hindu
For a dedicated peer group, Motivation & Quick updates, Join our official telegram channel – https://t.me/IASbabaOfficialAccount
Subscribe to our YouTube Channel HERE to watch Explainer Videos, Strategy Sessions, Toppers Talks & many more…