Context: The Wall of Peace, a great work of modern mural art on the 700-feet long compound wall of Government Vocational Higher Secondary School at Cherpulassery, was recently inaugurated.
The mural, in dimmed golden shade done with cement and sand on the 10-ft-high wall, has already won many an accolade, including the Eurasia World Record for the largest public art project.
About Mural Art: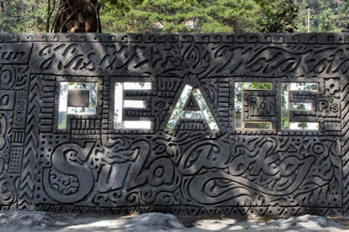 The word 'mural' derived from the Latin word 'murus' which means wall.
It can be defined as any piece of artwork painted or applied directly onto a wall, ceiling or other larger permanent surfaces, flat, concave or convex, to be precise.
India has a rich tradition of mural wealth. The treatises such as Vishnudharmottara, Silpashastra, Manasollasa, Shilparatna, Narada-shilpa-shastra and Kashyapa-shilpa, discuss at length all aspects of painting, including murals.
Features of Indian Mural Paintings:
It depict the activities of a particular civilization's people, encapsulating a moment in time, and range from scenes of hunting, gathering, and family life, to religious and funerary scenes.
It is a combination of wide variety of artistic style, Realism with a dramatic sense of scale and amazing depth.
Artwork depicts the expression of emotions through hand postures.
It played an important role in reflecting changes in the political culture through the depiction of subjects ranging from religion to sex.
It often served the role of creating public awareness of certain issues and in decisive ways performed the function of socio-political critique, as well as reinforcing political and community identities.
It acts as a mediator between the public, the government, and artists. It is complex and very prickly at times, especially when, as is so often the case in Iran, art is politicized and politics is aestheticized.
It is three-dimensional form of artwork.
Types of Indian Mural Paintings:
Tempera Painting: Tempera painting is done by preparation of pigment into a water-miscible medium.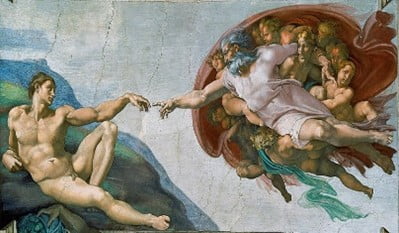 Oil Painting: Oil Painting is a standard of painting in oil colours which grips suspension of pigments into drying oils.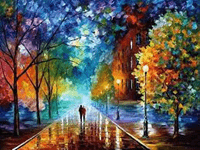 Fresco Painting: Fresco Painting is an ancient practice that engrossed painting of water-based pigments on recently applied plaster, usually on wall façade.
Mural Paintings in India:
There are fragments of paintings of the time of Ajanta which survive at many Buddhist cave sites, including Pitalkhora near Ellora, in Maharashtra.
Nine caves were excavated on the slopes of the Vindhya hills above the Bagh river during the reign of the Guptas, between the 4th and 6th centuries A.D.
Very little of the paintings survive in the 6th century Hindu caves of Badami in Karnataka.
Expression to themes relating to Siva in the paintings in the temples of Panamalai and Kailashanatar in Kancheepuram.
In the 9th century Jain cave of Sittannavasal in Tamil Nadu, there is a marvellous lotus pond painted on the ceiling.
The monastery of Alchi is an oasis of beauty and colour in the midst of the vast and barren landscape of Ladakh.

One of the masterpieces of the Alchi paintings is the Green Tara.

Mural Paintings at Lepakshi temple which was built in the 16th century by the Nayaka brothers, Virupanna and Viranna, at a centre of trade and pilgrimage in the Vijayanagar empire.
Source: The Hindu
Previous Year Question
Q.1) Kalamkari painting refers to
a hand-painted cotton textile in South India
a handmade drawing on bamboo handicrafts in North East India.
a block-painted woollen cloth in the Western Himalayan region of India
a hand-painted decorative silk cloth in North-Western India
For a dedicated peer group, Motivation & Quick updates, Join our official telegram channel – https://t.me/IASbabaOfficialAccount
Subscribe to our YouTube Channel HERE to watch Explainer Videos, Strategy Sessions, Toppers Talks & many more…