Anthropology Optional – Foundation Course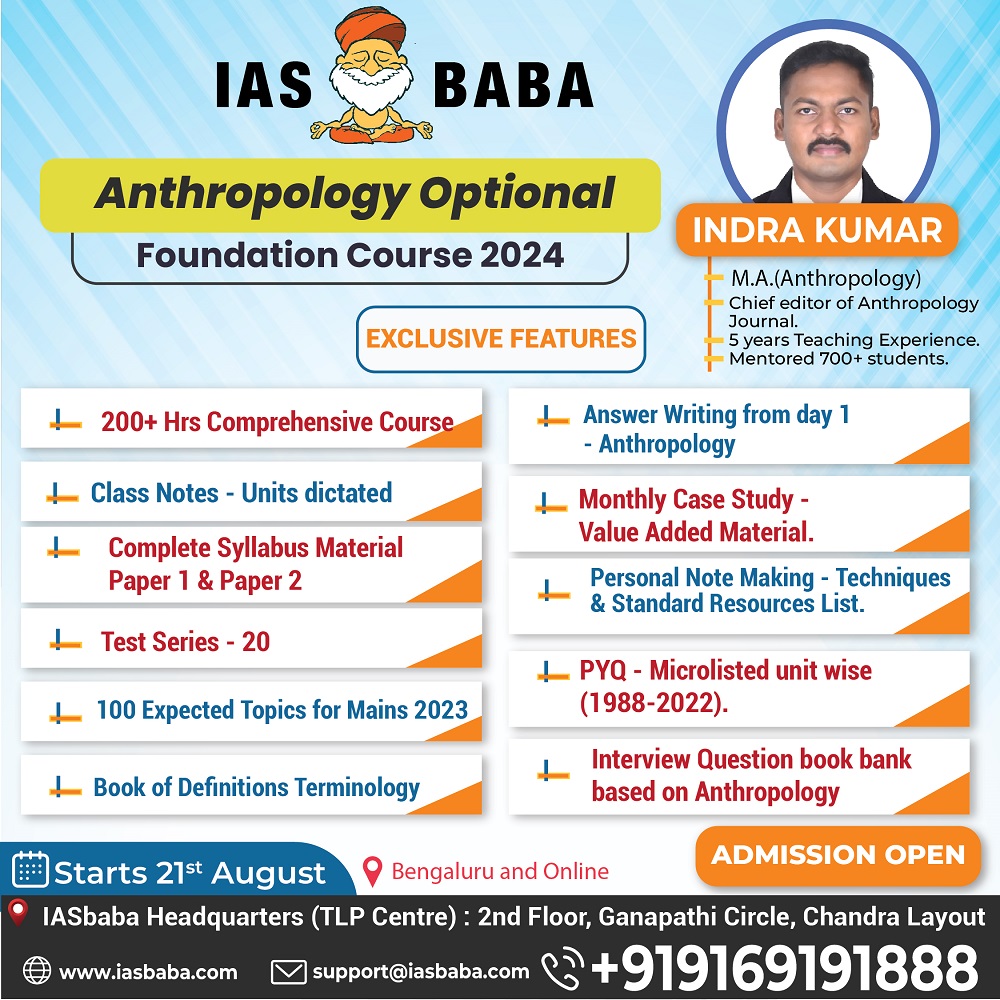 Dear Students
Anthropology has become one of the most preferred and popular optional subjects for UPSC/CSE aspirants in recent times. Relatively less syllabus, consistent top scores are the prime pullers. Nevertheless, the other side of the story being, many aspirants unable to understand the subject, scoring less and losing out on the Ranks.
This is because of the false hype created in the market regarding Anthropology optional. The syllabus may be less, but the subject demands greater conceptual clarity, the ability to connect the theory part to the latest developments, etc.,
To plug these gaps, IASbaba has come up with a 
Foundation Course for Anthropology Optional
Anthropology Optional – Foundation Course 2024 is a comprehensive program of Anthropology, a complete scientific study of past and present humankind: the what, why, how of us, within the auspices of UPSC syllabus framework.  Remember that the goal is not to become an anthropologist but become exam-ready.
Features of the Programme
The Anthropology Optional - Foundation Course 2024 will start from 21st August, 2023
The entire ecosystem of the Anthropology Foundation Course is designed in such a way that even a student with no specialized knowledge in the subject will be able to compete on an even footing with experienced candidates and face the questions with utmost confidence.
We will also recommend this programme for the students who are yet to decide their optional because of the advantage of Anthropology being the optional with the highest overlap in GS.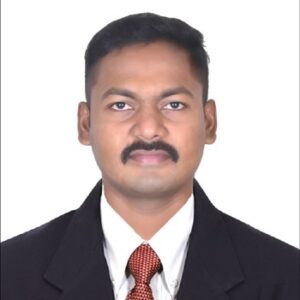 INDRA KUMAR SIR
M.A. (Anthropology)
Chief Editor of Anthropology Journal
5 Years of Teaching Experience
Mentored 700+ Students
For any queries, you can reach us at support@iasbaba.com.