Dear Students
Now that you have done well in the Prelims, it's time to assess your Mains writing abilities.
"Master Anthro through Test" offers a unique, unparalleled 65-tests, a pioneering initiative in the realm of UPSC preparation in India. Recognizing the complexities and nuances of anthropology, this IASbaba has meticulously crafted a test series to ensure aspirants not only grasp the theoretical aspects but also apply them practically. Each test is designed to challenge and refine one's understanding, making it a comprehensive tool for UPSC anthropology preparation.
In the competitive world of UPSC, where every mark counts, "Master Anthro through Test" promises to be an invaluable companion in an aspirant's journey. By joining, candidates are investing in a proven, structured, and expertly curated path to success. Dive deep, practice rigorously, and let this series be the catalyst for your anthropological expertise.
Seize this unparalleled advantage and elevate your preparation to its pinnacle. Secure your success; enroll today!
Features of Master Anthro through Test Series
Syllabus Mastery: Ensure full coverage of the UPSC anthropology syllabus, addressing both Paper I (38 Tests) and Paper II (22 Tests) with 4 full syllabus test.
Topic-wise Tests: Apart from full-length tests, offer topic-specific tests for targeted preparation.
Timely Updates: Regularly update the test content to include recent anthropological findings and developments.
Current Affairs Integration: Current affairs magazine provided, questions are designed linking anthropological concepts with current national and global events.
Diverse Question Formats: Incorporate, short answer questions, long essays, applied questions for comprehensive preparation.
Case Study Approach: Offer Indian-centric case studies for an in-depth understanding of theories in real-world contexts.
Regular Mock Tests: Every alternate a test, a schedule periodic tests for simulating the UPSC examination environment.
Detailed Feedback: Give aspirants personalized feedback highlighting areas for improvement.
Interactive Platform: Use a user-friendly online platform with features like real-time doubt clearing, forums, and peer discussions.
Reference Repository: Offer a collection of essential readings, research papers, and expert articles.
Expert Sessions: Organize webinars or interactive sessions for concept clarity sessions and previous UPSC toppers for guidance.
Time Management Tools: Include timers and time analytics to help aspirants manage their exam duration effectively.
Offline Availability: Allow aspirants to download tests and practice offline, especially beneficial for those in areas with erratic internet.
Affordable Pricing: Ensure that the test series is competitively priced, allowing aspirants from all economic backgrounds to benefit
Holistic Preparation Guide: Beyond tests, provide aspirants with study plans, reading strategies, detailed standard source material list, and tips for effective anthropology preparation.
Procedure of Answer Writing, Copy Evaluation, and MAT Improvement Through Writing:
For Updates and Mentorship of the session, you will be notified through SMS or Telegram Group.
Value Added Materials Only At IASbaba's MAT Test Series:
Model Answers
Micro-list of Anthropology Syllabus.
Topic wise previous year question from 1985-2022.
Previous year solved from 2019-2022.
Monthly Current Affairs/Case study magazine segregated topic wise.
FREE Open Session (Online & Bengaluru)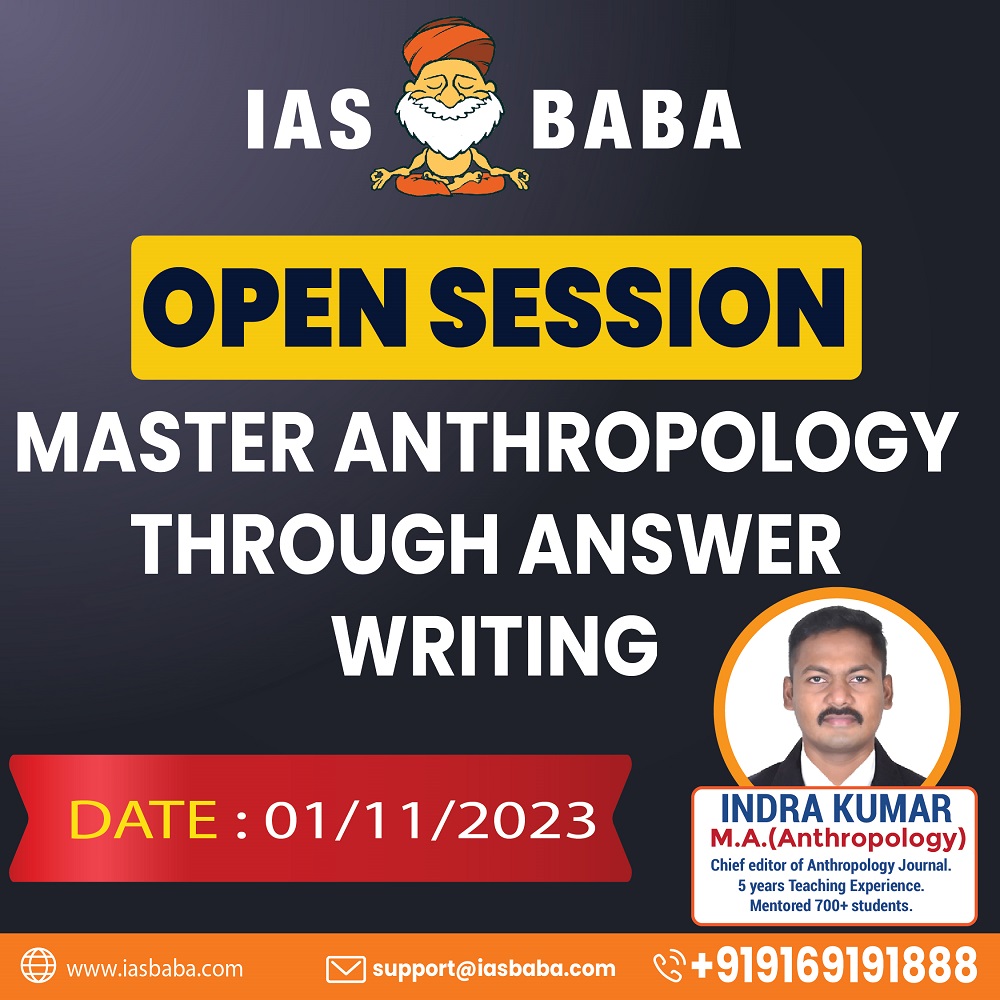 The Session will be held on 1 November 2023. Please register for the session in the google form below. Registered students will be notified about the session timings.
The Tests can be taken both Online and Offline (Bengaluru) Please note that for those who are taking the test in offline mode, all the deliverables (Mentorship, Live Interaction Sessions etc.) will be available in online mode only. OFFLINE MODE means you can down to the centre and take the test according to the schedule.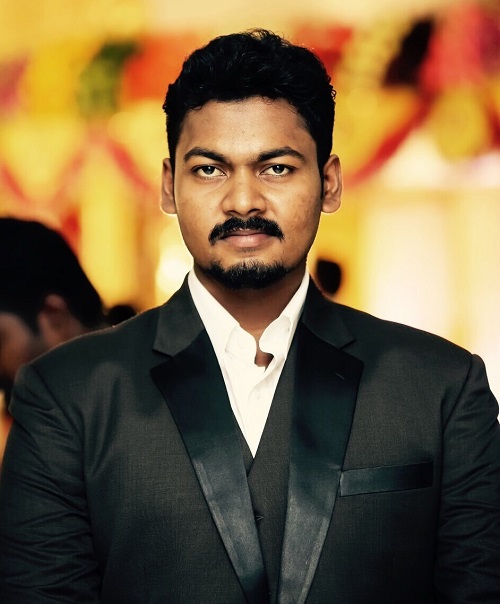 Indra Kumar M.A.
In the realm of civil service coaching and education, the name Indra Kumar resonates with authority and experience. As an accomplished book author, educator, who has dedicated 5 years in shaping the careers and aspirations of 700+ UPSC aspirants. With an unwavering commitment to nurturing the minds that steer the nation, Indra kumar has emerged as a distinguished mentor and author whose insights are sought-after by both students and fellow educators.
You can mail us on support@iasbaba.com
Or 
Call on – 91691 91888 (10 AM to 6 PM)