Hello Friends,
If you are new to the website, we suggest to navigate properly and take benefit of all the initiatives which are running now. How to Use IASbaba will be of help.
Kindly do not put questions/doubts here. 
You can email us at support@iasbaba.com in case of any issue with preparation.
This page is for feedback and suggestions only.
Kindly share your thoughts at support@iasbaba.com.Your motivation is our fuel to run IASbaba for you 🙂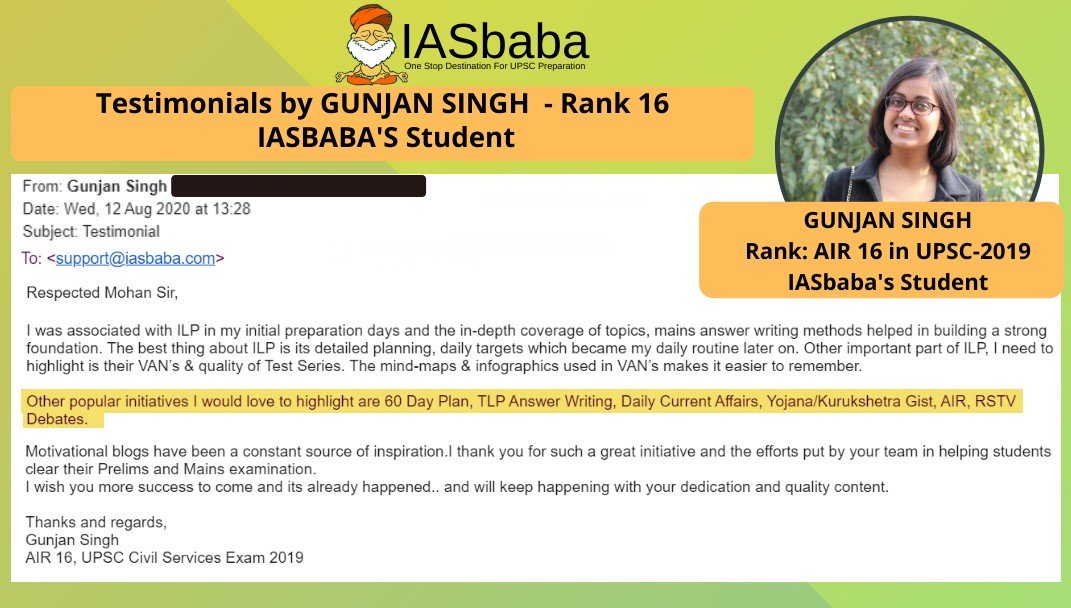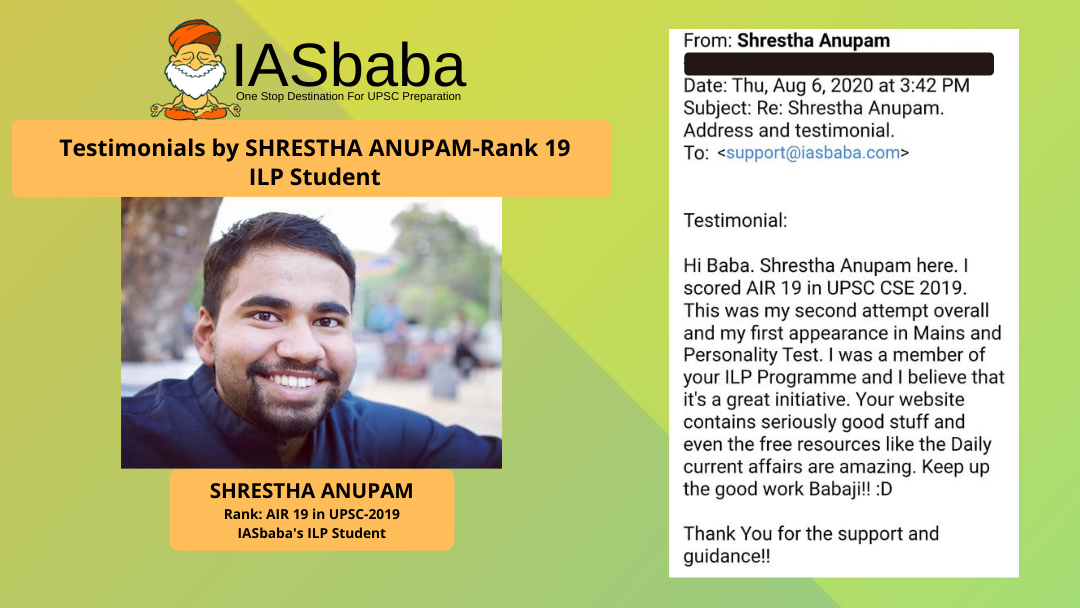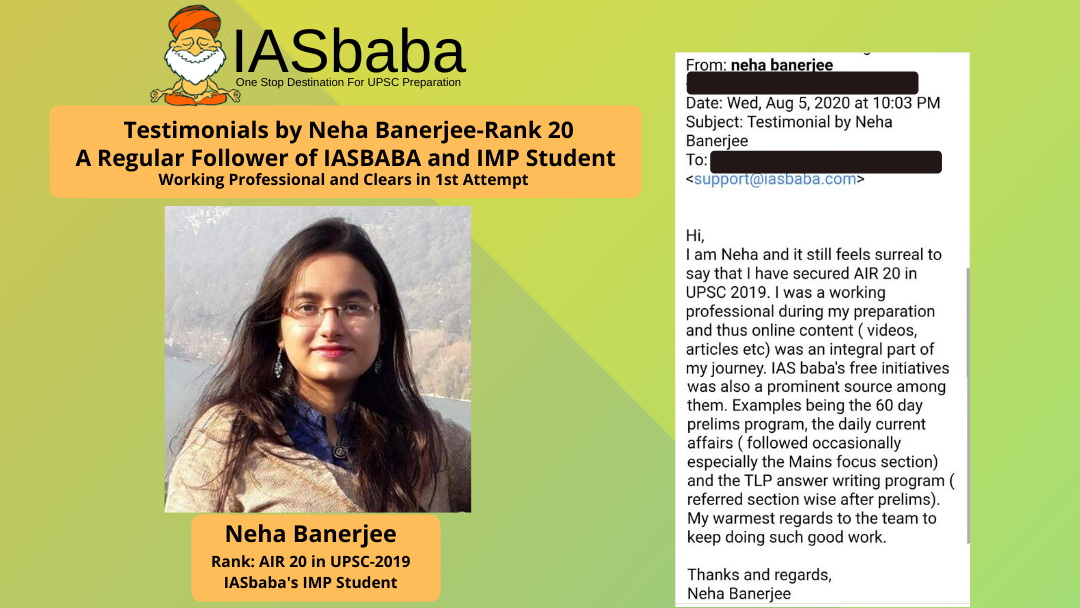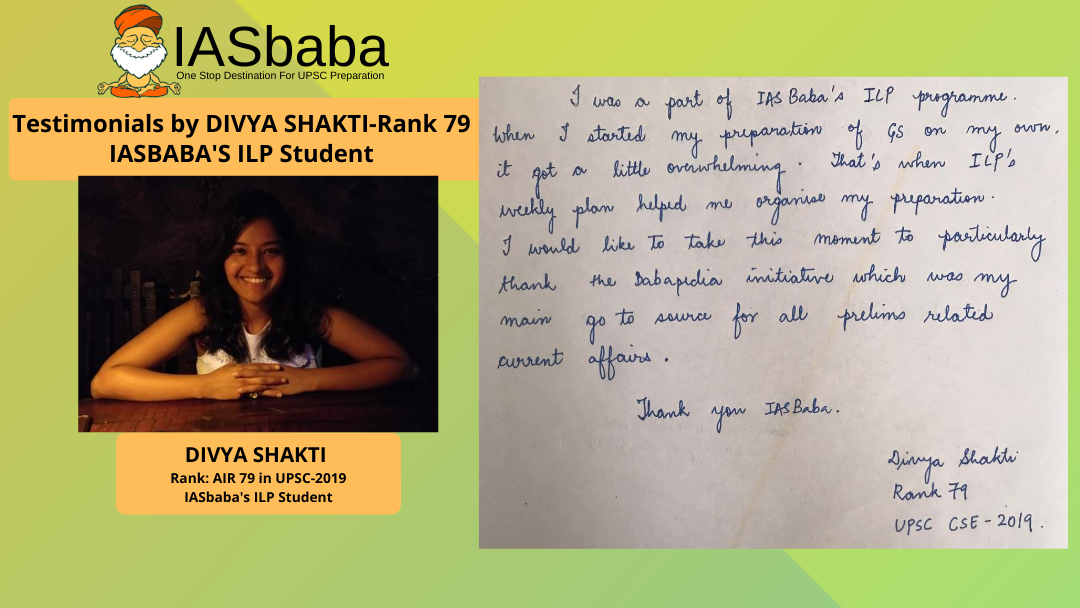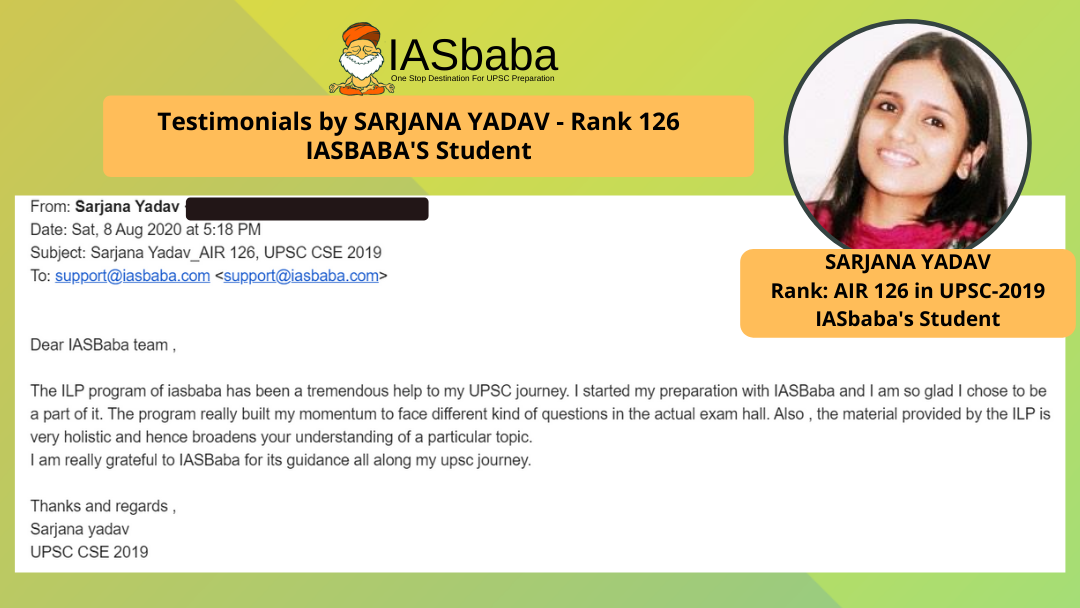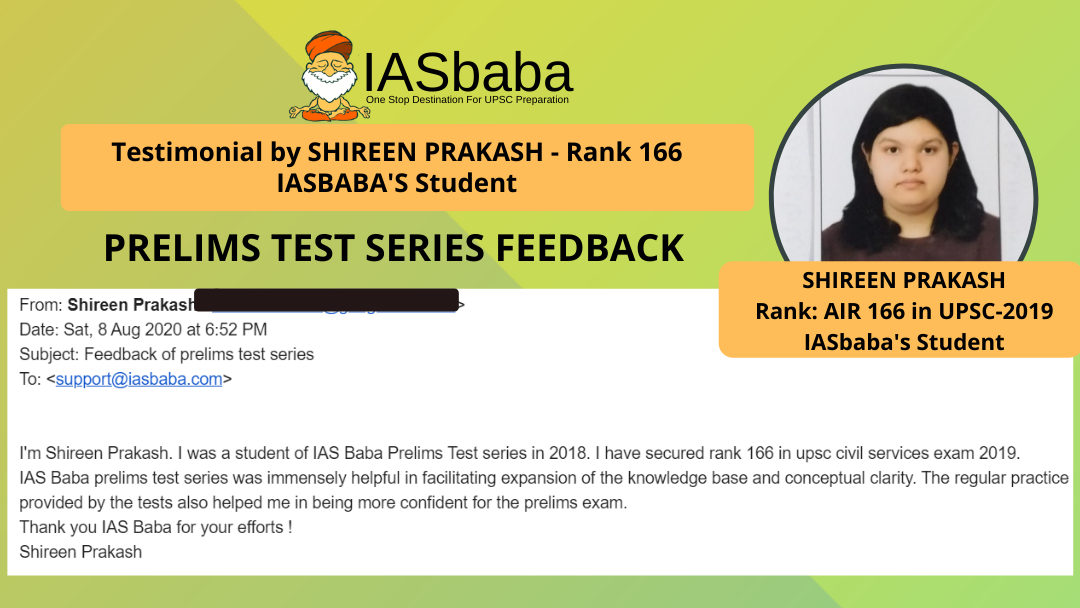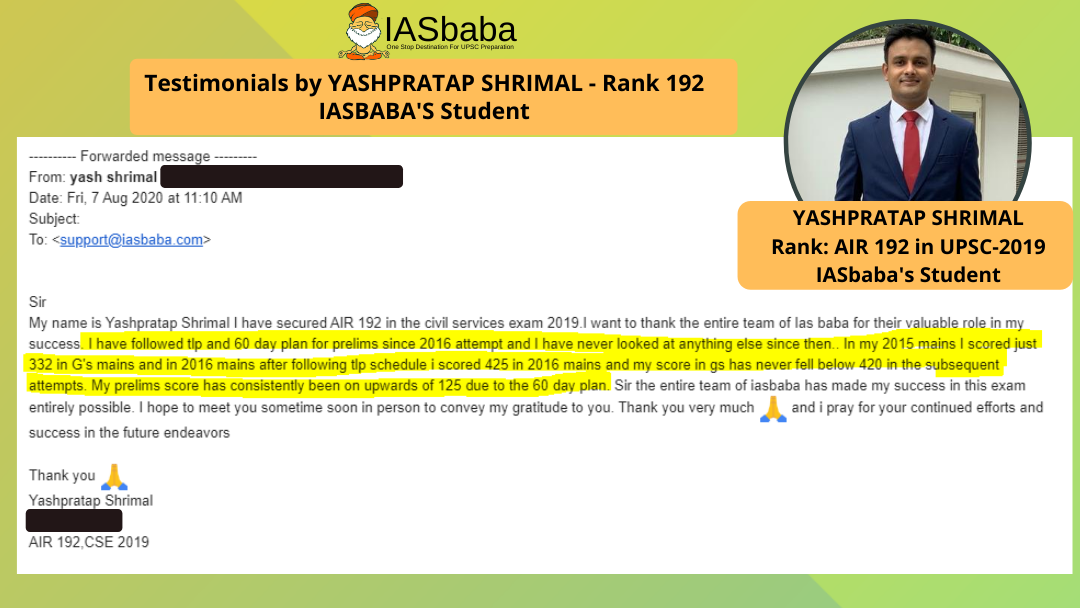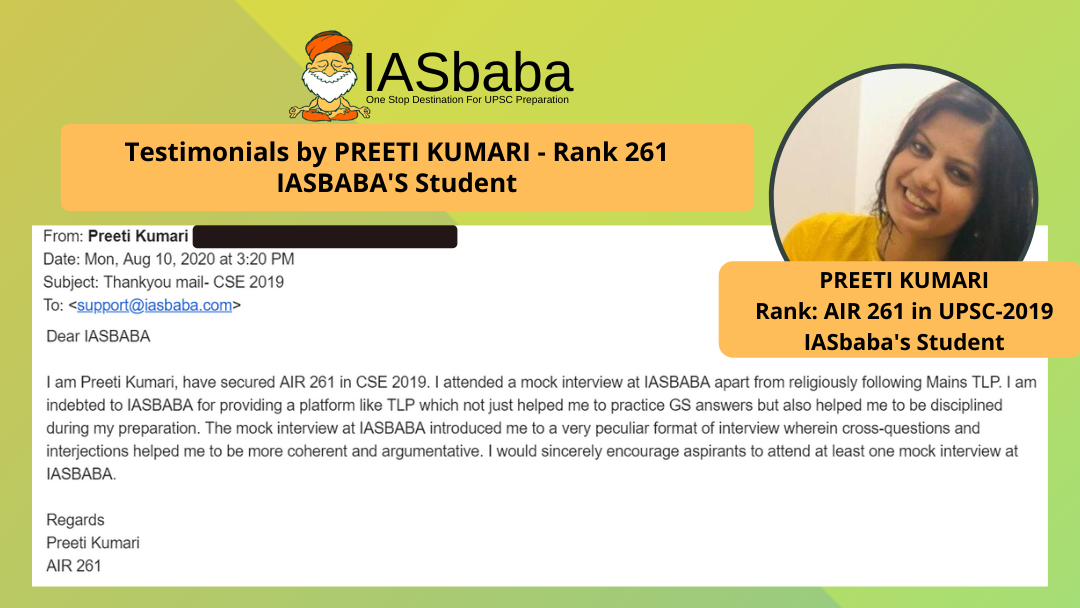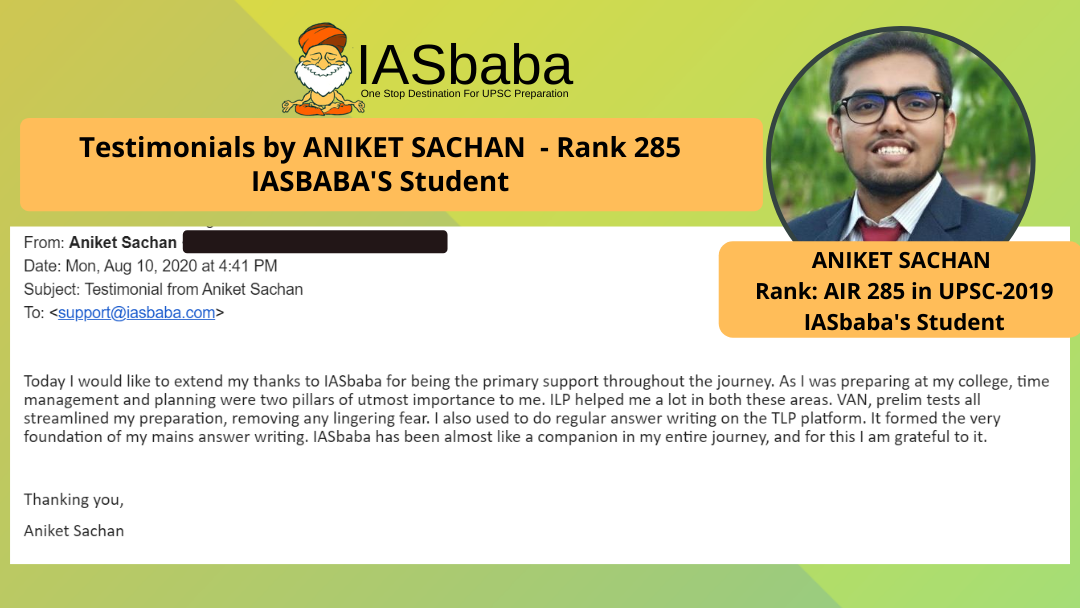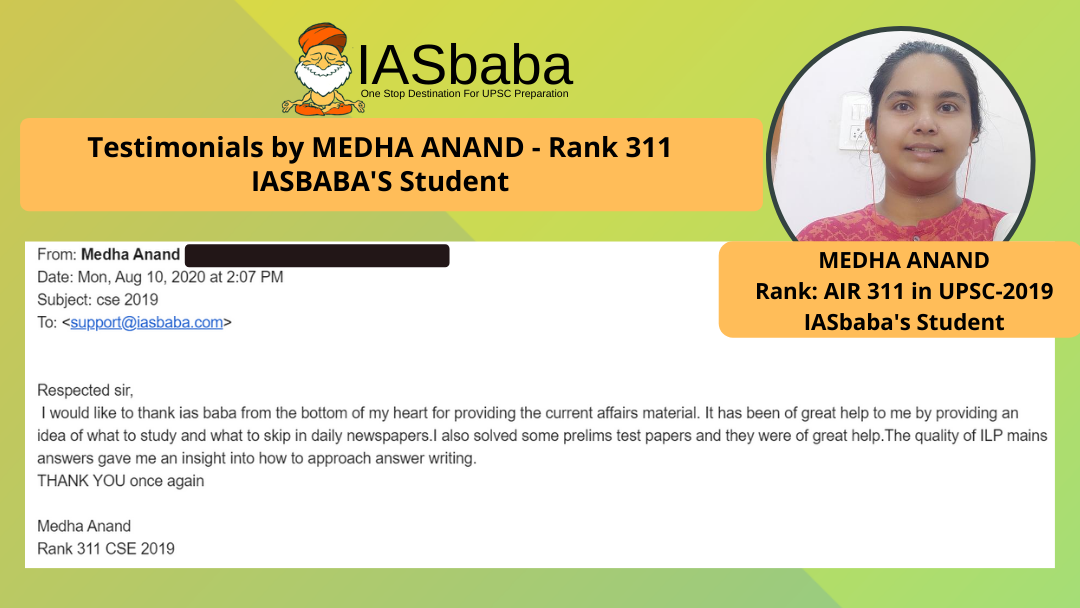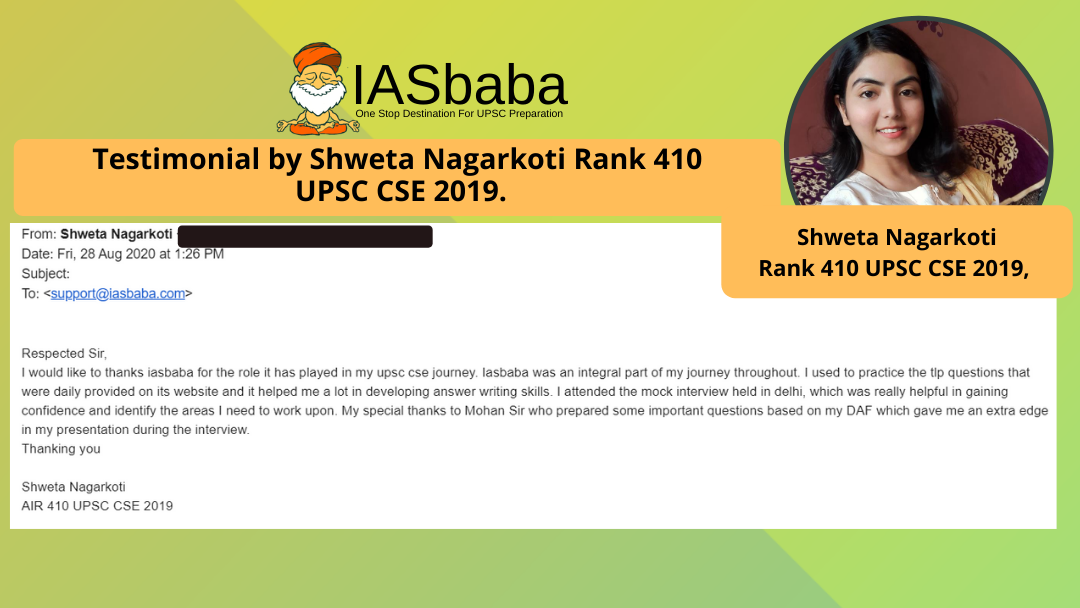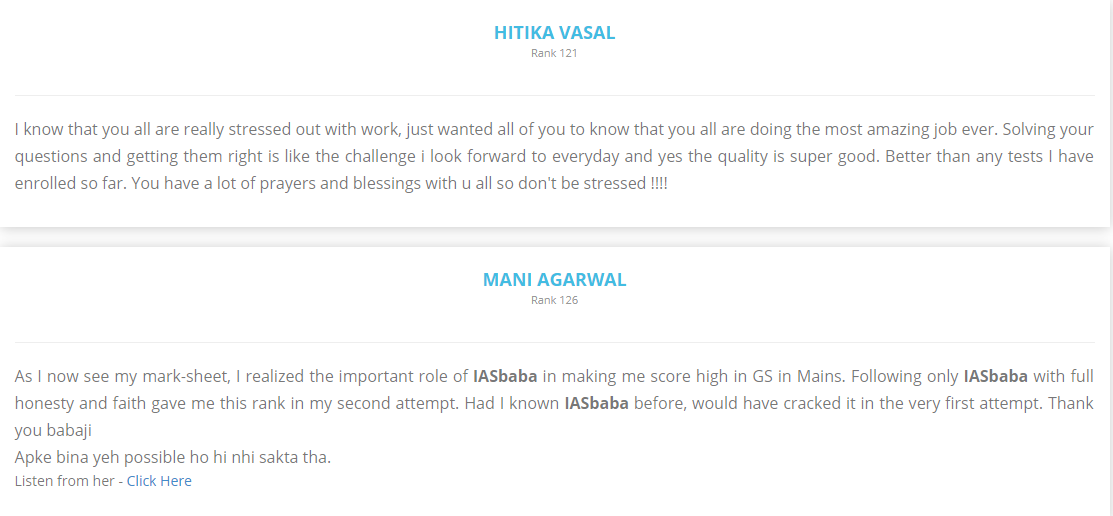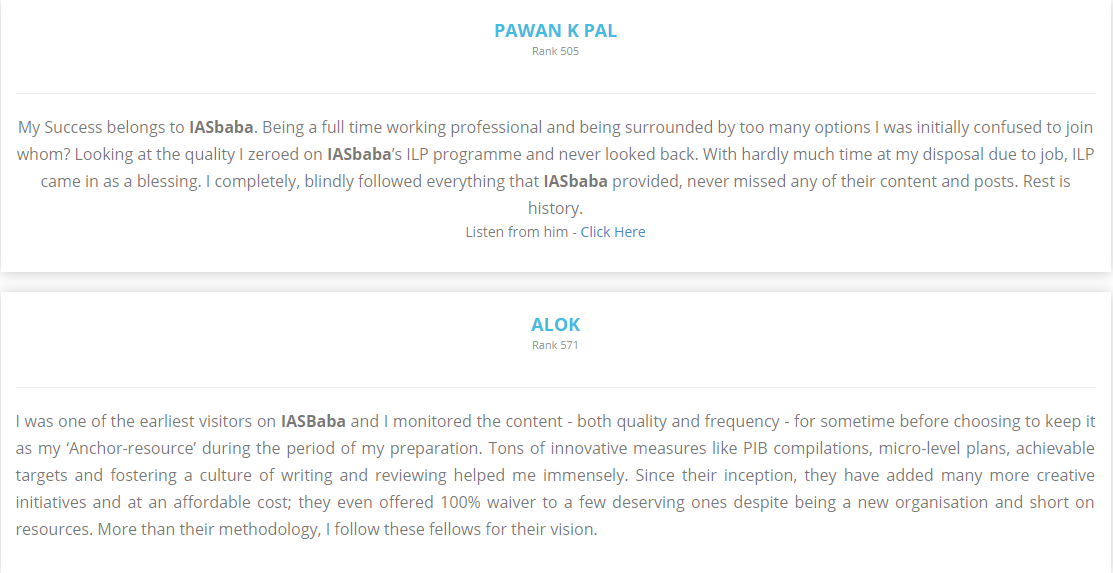 Rajat- Rank 141

Abhishek Rank 304


Darshan Rank 48


Annapurna Garg Rank 68


Indu Rank 30


Rohan Rank 187


Nitya Rank 213