IASbaba's Daily Current Affairs – 26th January, 2016
INTERNATIONAL
TOPIC:

General studies 2:

Bilateral, regional and global groupings and agreements involving India and/or affecting India's interests.
Effect of policies and politics of developed and developing countries on India's interests, Indian diaspora.
Important International institutions, agencies and fora- their structure, mandate.
Fulfilling the potential of India-France ties
Relations between India and France are multi-faceted, close and special.
In 1998, a 'Strategic Partnership' was announced and since then, relations have developed in a manner fully justifying the term 'Strategic Partnership'.
The relationship is based on shared values and real convergence on a whole range of regional and global issues.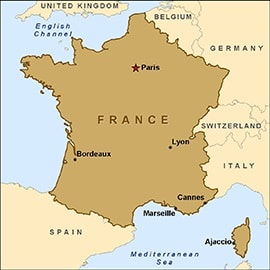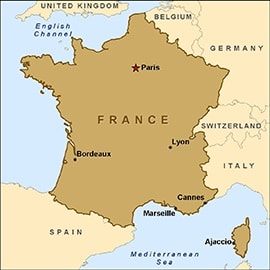 France : A natural ally of India
France was the first country with which India entered into an agreement on Civil Nuclear Cooperation.
France has been a steadfast proponent and supporter of India's candidature for permanent membership of a reformed UN Security Council.
Why is France important to India?
France is important to India for three important reasons
India's relations with America, Britain and China will always retain different degrees of difficulty given their dalliance with the Pakistan army.
Russia, which unambiguously backed India against China and Pakistan in the Cold War, has drawn closer to the former and is wooing the latter.
France, in contrast, has made a clear choice in favour of India.
As China rises, Russia asserts, Britain retrenches, Europe dithers, and America is torn by self-doubt, France becomes critical for India in promoting a measure of balance on the Eurasian landmass.
As the only credible military power with undiminished political will and a historic presence in the Indo-Pacific, France can be a privileged partner for India in strengthening peace and security in the maritime domain.
While India's quest for multi-polarity has often drawn it closer to China and Russia, Delhi is painfully aware of the dangers of jumping from the frying pan into the fire.
Exchanging American global primacy for Chinese domination makes little sense for Delhi.
As a leading Western power with shared political values, France is a more credible partner for India in constructing a more equitable world order through a new concert of major powers.
Bilateral Trade & Investment cooperation
Trade:
In 2014, the total trade in goods between France and India was € 7.87 billion, registering an increase of 11.16% from 2013.
India's exports to France were valued € 5.18 billion whereas French exports to India totalled € 2.69 billion.
Investments:
France has emerged as a major source of FDI for India with about 750 big French companies already present in India.
France is the 9th largest foreign investor in India with a cumulative investment of USD 4.65 billion from April 2000 to June 2015 which represent 1.80% of the total FDI inflows into India for the period.
French companies continue to look at India as an attractive investment destination in order to expand their profits and diversify risks.
Indian companies have also invested in France.
Civil Nuclear Energy Cooperation:
A landmark Agreement on Civil Nuclear Cooperation was signed between India and France on 30 September, 2008 during the visit of the then Prime Minister to France.
Space Cooperation:
France and India view each other as important partners in space technology and applications.
The Indian Space Research Organisation (ISRO) and its French counterpart, the Centre National de Etudes Spatiales (CNES) have a rich history of cooperation and collaboration spanning five decades.
Defence Cooperation:
The defence relations between the two countries are strong and have been growing within the framework of structured talks under the Indo-French Defence Cooperation Agreement.
The government recently signed Rafeal deal to purchase around 36 aircrafts from France.
Cultural Cooperation:
Indian culture enjoys a wide and discerning audience among the French population, as is evident in the numerous and frequent cultural events organized all over France, spanning the entire spectrum of Indian art, music, dance, cinema and literature.
The Cultural Exchange Programme (CEP) for 2013-15 was signed during the visit of President Hollande to India on 14 February 2013.
The Indian Council of Cultural Relations (ICCR) regularly sponsors visits of Indian artists to France and also assists in exchange of students in the field of culture and arts.
Cooperation in the field of sports:
In the field of sports, the Indian and French cooperation is enhanced by various initiatives developing the ties of friendship and solidarity between both nations.
Educational and Technical Cooperation:
The bilateral educational and S&T cooperation between India and France has grown over the last few years.
During the present Prime Minister's visit to France in April 2015, School of Planning and Architecture, Delhi and National Architecture Institute in Paris signed a MoU and Ministry of AYUSH, Government of India and University of Strasbourg signed a Letter of Intent on Ayurveda.
Cooperation in the field of Railways:
There has been longstanding cooperation in the field of railway between India and France.
During the visit of President Hollande to India in February, 2013, a joint statement to strengthen the cooperation in the Railways sector between the two countries, and a Memorandum of Understanding for Technical Cooperation in the field of Railways between Indian Railways and Société Nationale des Chemins de Fer Français (SNCF), the French National Railways were signed.
Connecting the dots:
Critically examine Indo France relationship since Indian independence.
Critically analyse the role of France in promoting nuclear energy in India.
NATIONAL
TOPIC:  

General Studies 2:

Separation of powers between various organs , dispute redressal mechanisms and institution
Structure, organization and functioning of Executive and Judiciary.
Anarchy through kritarchy: Judicial Activism or Judicial Adventurism?
Background:
Arundhati Roy had got contempt notice from Bombay High Court for her views on arrest of Delhi University professor Saibaba.
Bombay High Court had cancelled the bail of GN Saibaba, the former Delhi University professor accused of having links with the banned CPI (Maoist) outfit.
He had been arrested in May 2014 under the Unlawful Activities (Prevention) Act. The court also charged author Arundhati Roy for criminal contempt for writing about Saibaba's imprisonment and the court's denial of bail.
Court's Point of view:
The court said Roy appeared to believe that she was "above the law". Prima facie with a mala fide motive to interfere in the administration of justice
Instead of challenging the order, Roy chose to bash the Centre, the state government, the police machinery and the judiciary
Is such criminal contempt proceedings against activist(s) due to occasional criticism on judicial orders justified?
In times when both mainstream and social media are full of observers, critics, commentators and detractors, courts ought not to be unduly sensitive to outspoken critics, Constructive criticism is fair and must not affect judicial functioning.
Earlier too Supreme Court had sentenced Arundhati Roy to one day in prison for criminal contempt for 'scandalising the judiciary' through some remarks in 2002.
Judicial review v/s Judicial Overreach:
Judicial review:
Judicial review is the doctrine under which legislative and executive actions are subject to review by the judiciary.
A court with judicial review power may invalidate laws and decisions that are incompatible with a higher authority, such as the terms of a written constitution.
For instance, Golaknath case(1967) – There was a conflict between article 368 and article 13(2) of the constitution which said that the parliament can amend any law( even the fundamental laws) but Supreme court made it clear that fundamental laws cannot be changed . Although they can be curtailed during emergencies.
Minerva Mills case(1980) – which ruled out that parliament had unlimited power to amend the constitution.
Few of the other famous cases are Kesavanandha Bharthi case, The Privy Purses Abolition Case.
Judicial Overreach:
Courts have been exceeding their authority in interpreting the law, and they have become an extra constitutional lawmaking body. This has been called Judicial Overreach.
Examples: Ruling of Supreme Court over cancellation of 2G licences; Banning of Iron ore mining in Karnataka and Goa.
Does too much judicial activism and overreach amount to Kritarchy?
What does Kritarchy mean?
Kritarchy refers to rule of the state by judges.
 Recent Instances showing currents of Kritarchy by Courts :
Judges have doubled the tax on diesel vehicles entering Delhi
Banned the traditional bullfight in Tamil Nadu
Struck down an amendment (NJAC) that would change the way judges were appointed to the courts.
Supreme Court has admitted a petition that would decide on whether menstruating women should be allowed to enter the Sabarimala Ayyappa shrine
The highest court of the land had also advised the Delhi Metro to reserve premium seats at five times the normal price for car users who would be affected by the odd-even plans of the Delhi government for road users.
Way ahead :- Special Leave Petition(SLP)
Article 136 of the Constitution empowers the Supreme Court to "grant special leave to appeal from any judgment, decree, determination, sentence or order in any cause or matter passed or made by any court or tribunal in the territory of India".
Special Leave Petition (SLP) meant it had to be exercised in cases involving a substantial question of law or a gross miscarriage of justice.
As per recent data this extraordinary jurisdiction appeared to have been reduced to a regular appellate one. As many as 34,500 SLPs were filed in 2014, of which 43% were admitted, in a Supreme Court with a case load of more than 60,000.
The Supreme Court has refused to issue norms and guidelines for the acceptance of SLP, leaving the system vulnerable to arbitrary decisions on the admission and rejection of SLP.
The people of India and their representatives should explore ways of addressing judicial hyper-activism in the country. Otherwise, kritarchy will over time pave the way for anarchy
Court's dignity is better served if the judiciary takes routine criticism in its stride and moves only against vicious and tendentious remarks or actions that bring the judiciary into disrepute or ridicule.
The power of contempt should be used sparingly and that too, only against those wilfully subverting justice, and not against critics of the state.
Connecting the dots:
Does judicial overreach like issuing criminal contempt against activist(s) suppress Freedom of speech and expression? Comment.
Differentiate between Judicial review and judicial overreach? Are judicial overreach and Judicial overreaction acting in accordance to make judiciary an extra constitutional lawmaking body? Comment.
Too much of judicial activism amounts to Kritarchy? Comment. Substantiate your stand with recent examples.
MUST READ
After the Delhi experiment
RBI Governor steps up to the challenge
Operation begins to curb money laundering, terror funding
A debate beyond 'clicktivism'
Play it Again- With the launch of Raagam, a first of its kind digital classical music channel by Prasar Bharati, All India Radio is set to open its treasure trove of archival recordings
Act Near-East- Realising the economic potential of the eastern region is key to solving India's poverty problem
Sell to spend- Asset sales are the way for government to protect credibility while avoiding procyclical fiscal stance
MIND MAPS
1. China & Global Economy


2. National Problems – Local Solution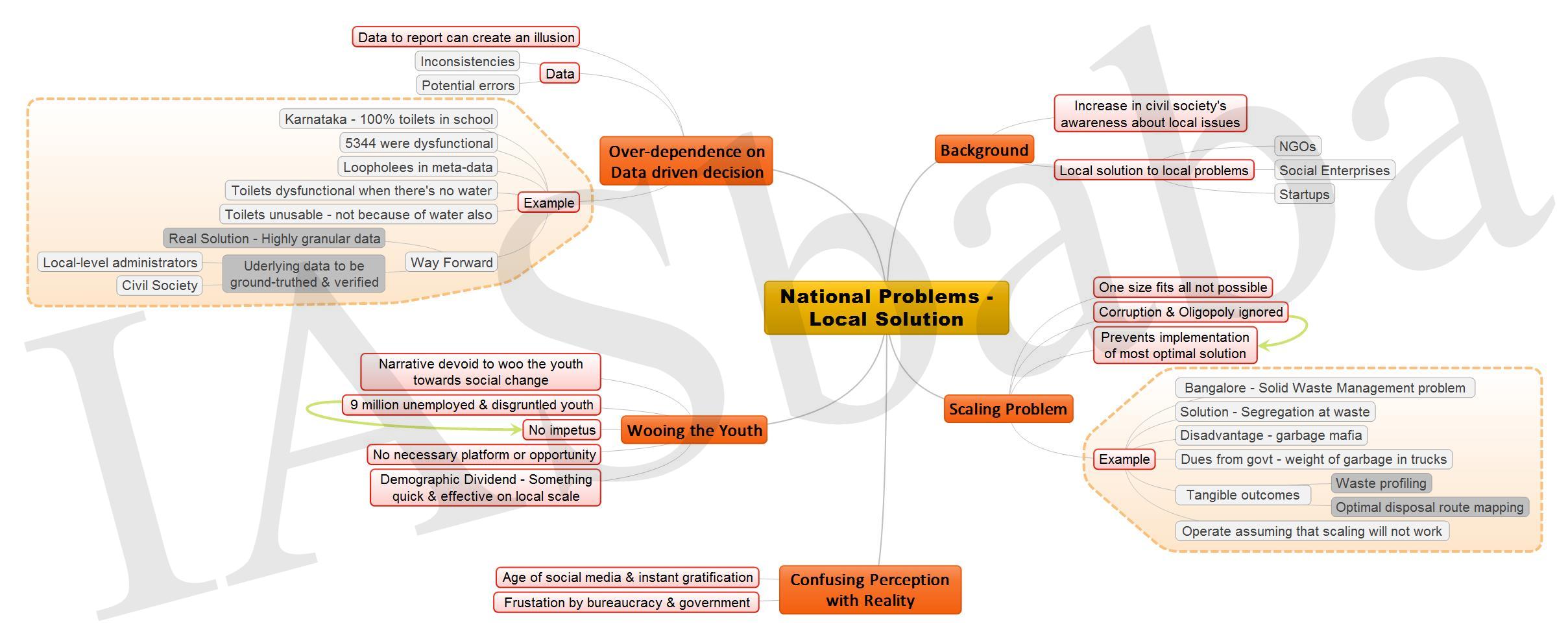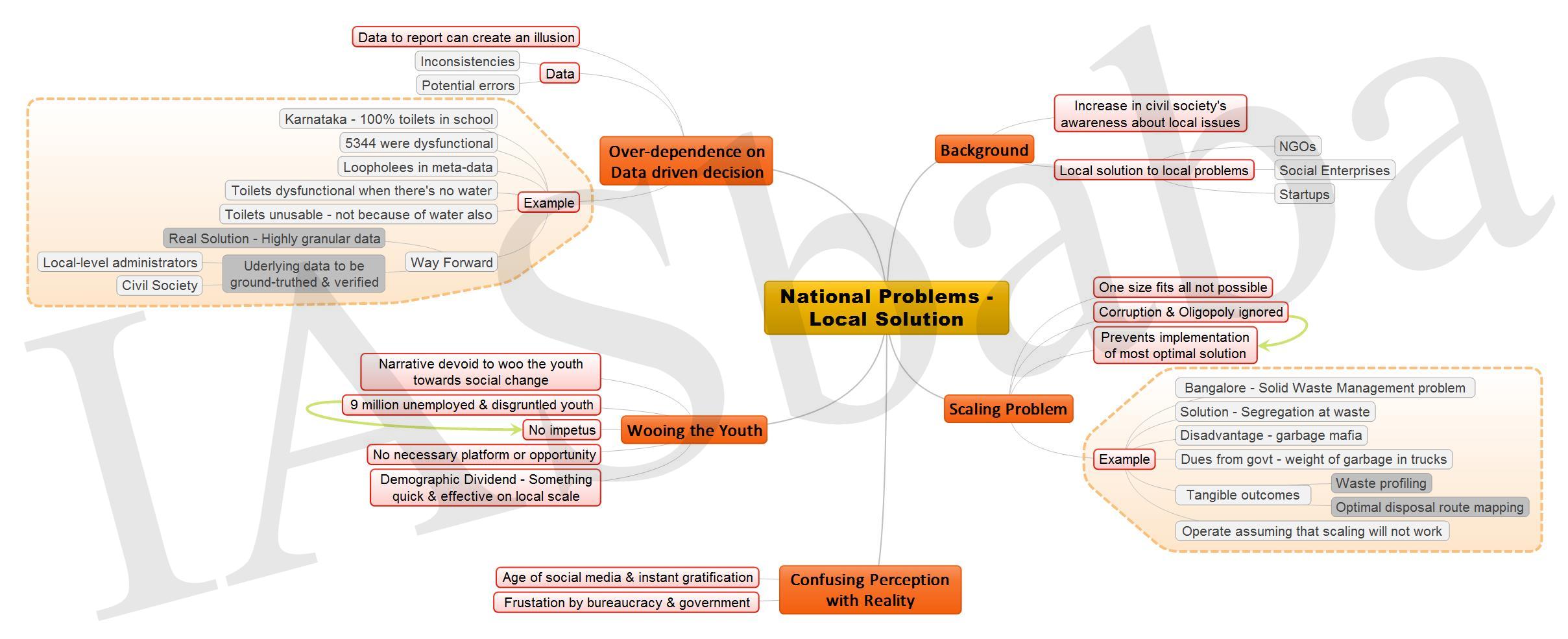 For a dedicated peer group, Motivation & Quick updates, Join our official telegram channel – https://t.me/IASbabaOfficialAccount
Subscribe to our YouTube Channel HERE to watch Explainer Videos, Strategy Sessions, Toppers Talks & many more…