IASbaba's Daily Current Affairs – 19th February, 2016
NATIONAL
TOPIC:
General studies 2:
Government policies and interventions for development in various sectors and issues arising out of their design and implementation
Issues relating to development and management of Social Sector/Services relating to Health, Education, Human Resources
General studies 3:
Awareness in the fields of IT, Space, Computers, Robotics, Nano-Technology, Bio-technology and issues relating to Intellectual Property Rights
Pharmaceutical Sector: India's Drug Policy
Amidst all the chaotic versions of reality that the Indian Pharmaceutical Sector exhibits, the Supreme Court's description of India's drug pricing policy—irrational and unreasonable—is unfortunately accurate from several angles.
Two contradictory developments over the past few days:
Stents becoming a component of the National List of Essential Medicines (NLEM) (a small mesh tube used to treat narrow or weak arteries)
Lifting up of Customs Duty exemptions on a number of drugs
The developments portrays the juggling act of government to achieve the twin objectives—
Of enabling broad access to reasonably priced medicines and
Allowing the marketplace to function well enough for pharmaceutical companies to invest in innovation
The chequered history of drug price control in India—
The Drug Price Control Order (DPCO) was introduced in 1995– Covered 74 bulk drugs and their formulations; from which half the products were discontinued after their producers exited
DPCO 2013-
With no new investment, the shift has been favoured more towards non-controlled products
IMS Health: The average number of incumbent brands and new introductions of drugs in the DPCO 2013 list has reduced compared to the non-DPCO 2013 list; strengthening oligopolistic behaviour and reducing the choice set of doctors and patients
State inefficiencies: The cost of the drugs in the NLEM—which feeds the DPCO—remain above the maximum retail prices offered in some states (retail price margin goes as high as 4,000%), defeating the avowed purpose of access and cheap availability
Should we abandon Regulation?
No—
Leaving it to the market would create efficiency but it will be the pharmaceutical companies that would benefit more
Existing inelastic demand
High barriers to entry
The multi-pronged Approach—
Need to overhaul India's intellectual property rights (IPR) regime–
Courts have done well to clamp down on the practice of ever-greening patents and protecting the country's vital generic drug industry
Impediments to legitimate patents have had high costs-

Long development cycles & multiple research dead-ends leading to high raise in costs and delay pay-offs

IndiaSpend (a data journalism initiative) Report- On average, a patent application takes six years to get approval in India
Expanding insurance coverage–
Rand Corporation Study-'Regulating Drug Prices': Shows that financing consumer price reductions via insurance has several long-term benefits over imposing price controls
India-
One of the least penetrated insurance markets in the world; with approximately only 17% of the population having any health insurance coverage, as per the Insurance Regulatory and Development Authority
The 49% raise of the foreign direct investment cap in the insurance sector might introduce benefits
Time to look forward to—
Bulk Drug Policy
To: Reduce India's dependence on China; India gets more than 75% of its bulk drugs from China
Bulk drugs/Active pharmaceutical ingredients: The active raw materials used in a drug
Highlights-
Boost for public sector enterprises,
Tax-free status for manufacturers and
Cluster development
2. A new Ministry– For pharmaceuticals and medical devices
To be brought under the new Ministry—
The National Pharmaceutical Pricing Authority:
Sets the price limit on essential medicines
Under the Ministry of Chemicals and Fertilizers
The Central Drugs Standard Control Organization and the Drug Controller General of India (governed by the health ministry)—which exercise regulatory control over
import of drugs,
approval of new drugs and
clinical trials
3. Marketing code
A mandatory code is set to replace the voluntary Uniform Code of Pharmaceutical Marketing Practices- To prohibit the practice of drug makers offering gifts to doctors in return for prescribing their products
4. Online Pharmacies
Regulation of the booming business of online pharmacies
5. Cap on Trade Margins
Total business in these drugs, known as trade generics, is pegged at Rs.5, 000-6,000 crore, or 5-6% of India's total pharma market
What happens in trade generics—the distributors appoint medical representatives to market products to doctors in rural areas, in addition to supplying to retailers
Connecting the Dots:
What are the major constraints looming over the advancement of the Indian Pharma Sector? Suggest some measures.
ECONOMICS
TOPIC:
General studies 3:
Major crops and cropping pattern of the country, Agriculture
Food processing and related industries; Technology in the aid of farmers
Bio-technology and issues relating to intellectual property rights. 
General studies 2:
Government policies and interventions for development in various sectors and issues arising out of their design and implementation
Agricultural research: The real 'yellow revolution'
Background:
Mustard being rabi crop holds the key for reducing India's edible oil imports. And GM technology has a role to play there.
Mustard is India's largest source of edible oil. Unlike soyabean, which has only 18 per cent oil content, and groundnut, more than 50 per cent of whose kernels are either consumed directly or exported, rapeseed/mustard is one crop that is a 'true' oilseed.
With annual production of around 2.4 million tonnes (mt), mustard accounts for a quarter of the country's average edible oil availability of 9.4 mt from indigenous sources
What is rabi crop?
Rabi crops or Rabi harvest are agricultural crops sown in winter and harvested in the spring in the South Asia. The term is derived from the Arabic word for "spring", which is used in the Indian subcontinent, where it is the spring harvest also known as the "winter crop".
Their main source of water is rainwater that has percolated into the ground; they require irrigation. A good rain in winter spoils the rabi crops but is good for kharif crops.
The major rabi crop in India is wheat, followed by barley, mustard, sesame and peas
The rabi season starts with the onset of the north-east monsoon in October
What is yellow revolution?
Yellow revolution refers to sudden increase in the production of edible oil due to the plantation of Hybrid oil seed like mustard, sesame, etc.
What are the positive prospects of mustard?
Unlike soyabean, which has only 18 per cent oil content, and groundnut, more than 50 per cent of whose kernels are either consumed directly or exported; rapeseed/mustard is one crop that is a 'true' oilseed.
With annual production of around 2.4 million tonnes (mt), mustard accounts for a quarter of the country's average edible oil availability of 9.4 mt from indigenous sources
The fact that it is a rabi crop with almost 75 per cent area under irrigation — as against barely 25 per cent in groundnut and one per cent for soyabean — and having roughly 40 per cent oil content, makes mustard the most suitable candidate for ushering in a 'yellow revolution', similar to what wheat and paddy did for the 'Green Revolution'.
What needs to be done to increase mustard production?
Breeders have exploited a phenomenon known as 'heterosis' or hybrid vigour resulting from crossing two genetically dissimilar plant varieties even within the same species.
The first-generation or F1 offspring from such crosses tend to have yields higher than what either parent can individually give.
What are the constraints to increase production?
In mustard, though, there have been two major constraints standing in the way of realising yield grains from heterosis that can help considerably boost domestic production.
The first is the narrow genetic base of mustard varieties grown in India.
Scientists at the Centre for Genetic Manipulation of Crop Plants (CGMCP) in Delhi University showed that this problem could be addressed by crossing Indian mustard cultivars with juncea lines of East European origin like 'Early Heera' and 'Donskaja'.
The combination of the two divergent gene pools enhanced the crossing options; the resultant F1 progeny were found to exhibit significant heterosis.
The second constraint is more basic, having to do with the absence of a natural hybridisation system in mustard.
Mustard flowers contain both female (pistil) and male (stamen) reproductive organs, making the plants largely self-pollinating.
To the extent that the egg cells of one plant cannot be fertilised by the pollen grains from the stamen of another, it restricts the scope for developing hybrids — which, in crops such as maize, cotton and tomato, is possible through simple emasculation or physical removal of anthers.
What is the current status of the research?
Team at the CGMCP initially developed a cytoplasmic male-sterile or CMS line of 'Pusa Bold' Indian mustard.
This line (in which the stamen is sterile and cannot produce viable pollen), crossed with the East European 'Early Heera-2' variety (which is male-fertile and hence capable of pollinating the former), resulted in DMH-1, India's first ever mustard hybrid.
Its average seed yield, at 2.6 tonnes per hectare, was a fifth higher than the 2.1-2.2 tonnes for existing best 'check' varieties, including Pusa Bold, Pusa Jaikisan, Varuna, Rohini and Kranti.
Way ahead:
GM technology will help in developing hybrids with new parental combinations and incorporating these various quantitative, qualitative and disease resistant traits into them.
Connecting the dots:
Can mustard as an oil seed play role in reduction of country's edible oil imports and reduce Balance of Payment? Comment.
What is rabi crop? What are the advantages of mustard as an oil seed over Sunflower and groundnut? Throw light on how to increase production with the help of GM technology and to bring in Yellow revolution?
MUST READ
Gay rights are human rights
Related Articles:
A landmark for Indian scientists
Related Articles:
Landmark announcement on gravitational waves may shed light on early universe
Mechanisation perks up non-major ports-Share in total seaborne trade rises to 45% in 2014-15
Concerns over IPR– Gaps in Indian intellectual property rights need to be plugged
Related Articles:
Farmers to have pan-India access to mandis– e-based platform will be launched on April 14 to mark Ambedkar's anniversary; Modi asks country to double farm income by 2022
Putting principles into practice-An early adopter of the OECD Principles of Corporate Governance, India has been proactive about framing regulation. What matters though is implementation. For that, Indian companies must commit themselves to adopting a strong governance framework
Boosting industry-academia linkages– Universities and industry can come together to meet national challenges like Swachh Bharat, Make in India
Make in India and renewable energy
Renewable energy's job-creation potential is significant. But it brings with it the urgent, unmet need for skilling
Related Articles:
Is 'Make in India' is a mere slogan?
Articles related to Renewable energy:
http://iasbaba.com/2015/10/iasbabas-daily-current-affairs-2nd-3rd-october-2015/
http://iasbaba.com/2015/10/iasbabas-daily-current-affairs-30th-october-2015/
http://iasbaba.com/2016/01/iasbabas-daily-current-affairs-22nd-january-2016/
http://iasbaba.com/2016/02/iasbabas-daily-current-affairs-16th-february-2016/
http://iasbaba.com/2016/01/iasbabas-daily-current-affairs-21st-january-2016/
India's failed diplomacy at the WTO-It has repeatedly failed to protect the domestic food security agenda
For  more information on  'WTO and its relevance & Related issues ', refer the below link
MIND MAPS
1. IRNSS
CLAWS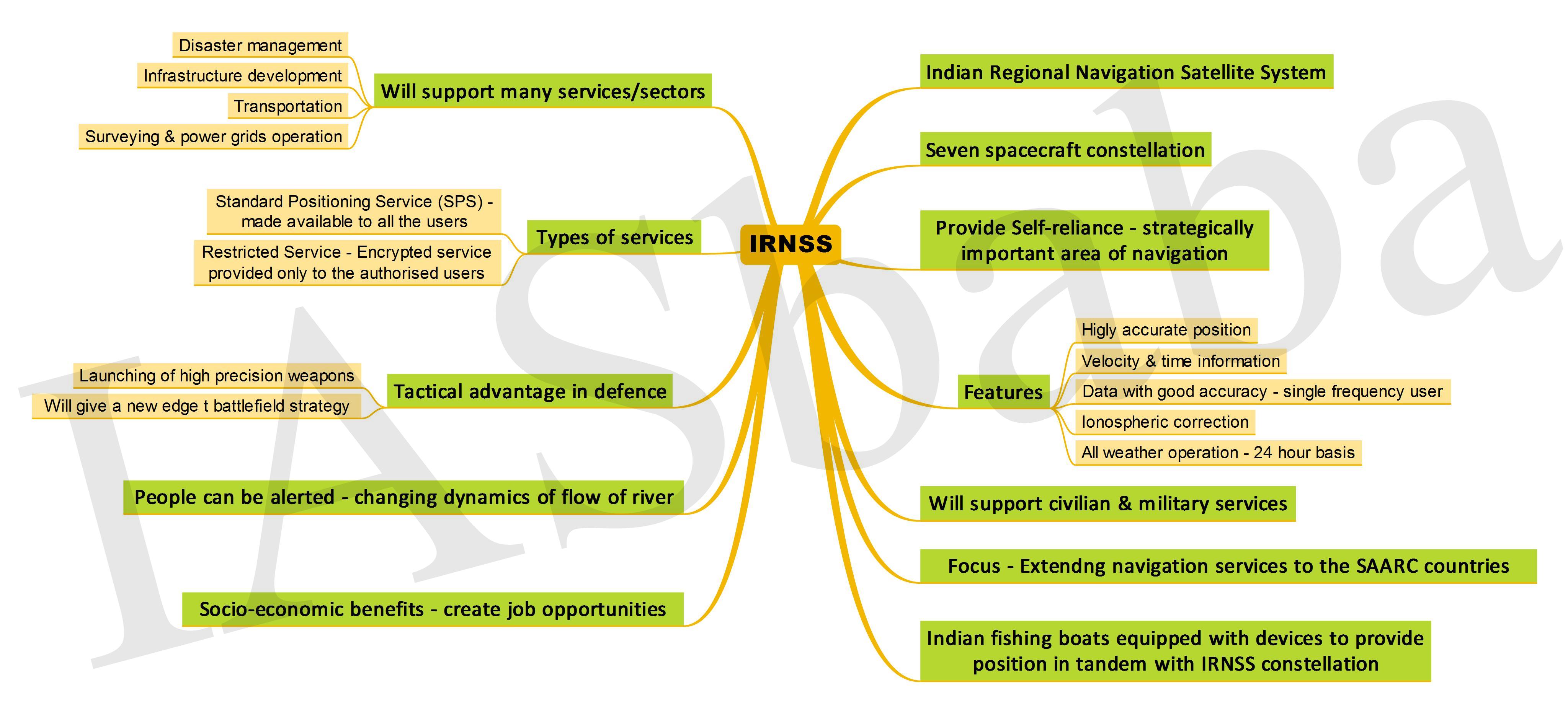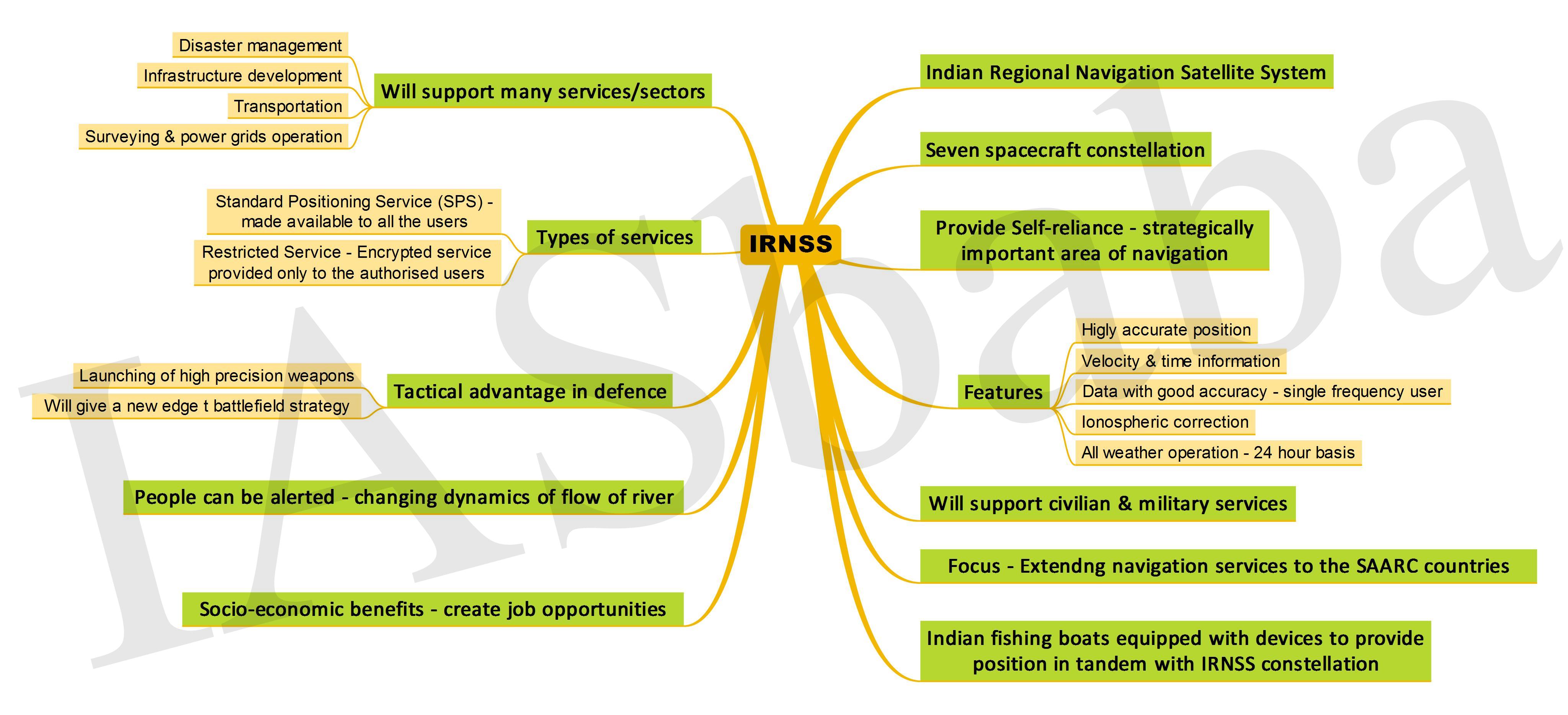 For a dedicated peer group, Motivation & Quick updates, Join our official telegram channel – https://t.me/IASbabaOfficialAccount
Subscribe to our YouTube Channel HERE to watch Explainer Videos, Strategy Sessions, Toppers Talks & many more…