IASbaba's Daily Current Affairs – 12th March, 2016
INTERNATIONAL
TOPIC:   General studies 2

India and its neighborhood- relations. 
Bilateral, regional and global groupings and agreements involving India and/or affecting India's interests. 
Effect of policies and politics of developed and developing countries on India's interests, Indian diaspora.
Important International institutions, agencies and fora- their structure, mandate.
Mexican opportunity for India
India-Mexico relations have consistently been friendly, warm and cordial, characterised by mutual understanding and growing bilateral trade and all-round cooperation.
Though antipodes on the globe, they have striking similarities and commonalities – of geography, history, physiognomy, culture and civilisation, even of attitudes, mindsets and values of the people.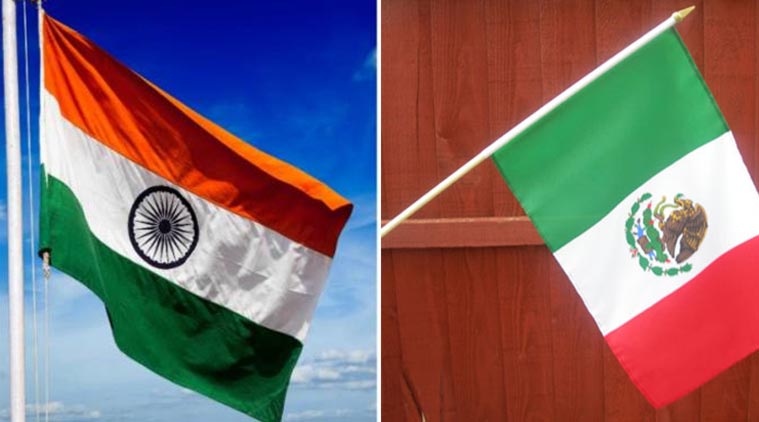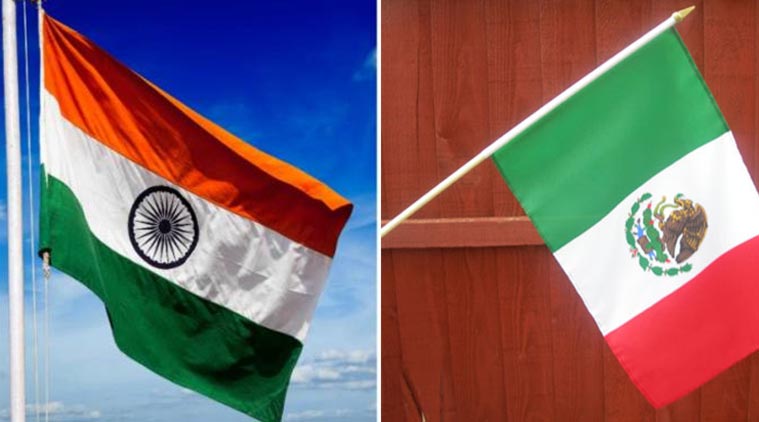 Why Mexico matter to India?
The position of Mexico in Latin America is of great importance to India.
Mexico is a natural gateway for India to dive into one of the most dynamic regions in the world.
Latin America is home to a potential market of 525 million people and includes three G-20 economies.
It's an important region for India's energy security, providing at least 16 per cent of India's crude oil import.
Venezuela, Mexico and Brazil are among the top oil providers to India.
As resource-rich countries, Latin America is filled with potential partners for renewable energy projects.
The region is undertaking interesting projects like the Pacific Alliance, an integration initiative between Mexico, Chile, Colombia and Peru.
It's one of the most ambitious agreements of its kind and would constitute the eighth-largest economy and seventh-largest exporting entity worldwide.
India is already involved with the Pacific Alliance as an observer.
Mexico: An exciting place to do business
The Indian private sector is discovering that Mexico is an exciting place to do business.
Approximately 60 Indian companies, mainly from the automotive, pharma and IT sectors, have invested in Mexico and have benefited from its position as part of two economic blocs.
Mexico is a member of the North American Free Trade Agreement (NAFTA) and has agreements with most Latin American countries.
Mexico is committed to free trade.
Mexico has FTAs with 45 countries and recently joined the Transpacific Partnership Agreement (TPPA).
It is the largest Latin American investor in India, with an influx of almost $1 billion during the last six years, comprising several Mexican companies that have made India their home in sectors such as auto-parts and entertainment.
An opportunity for India to learn from Mexico:
Mexico and India face similar challenges which can be overcome by learning from each other.
India endeavours to become a world-renowned manufacturing hub through its Make in India programme, an effort in which Mexico already has some experience.
During the 1970s, the launch of a "Made in Mexico" campaign allowed Mexico to position the country as a competitive manufacturing location.
Today, half of all Latin American advanced manufactures are produced in Mexico and country ranks as the main exporter of flat TV screens and medical devices, the fourth exporter of light vehicles and auto-parts and the sixth supplier to the American industry.
Mexico and India also have a stimulating scientific and technological relationship, dating back to 1975.
Through joint committee on these matters, both countries are encouraging research that will have important implications for understanding and advancement of topics such as biotechnology and health, seismology, solar energy and water resources.
The implications go beyond research papers, and will surely have repercussions that will benefit populations' way of life, economies and even security.
Additionally, Mexico is mindful of the recent accomplishments of ISRO.
Since 2014, Mexican space agencies have held a productive dialogue and are beginning to work on disaster management techniques to be used during geological phenomena like cyclones, floods and earthquakes.
Tourism: A powerful tool to bridge bridges
In the new era of India- Mexican partnership, people-to-people contact should be made even stronger.
Many believe in tourism as one of the most powerful tools for building bridges and as an engine of development.
Last year, Mexico received more than 52,000 Indian visitors, a 52 per cent increase since 2013, and Mexico want to do even more.
Mexico has a great variety of attractions like beaches, colonial cities, natural scenery, cultural diversity and ancient history, and it hope Indians get to see Mexico as a warm country that always receives its visitors with open arms.
Way ahead:
Mexico wants to take longstanding friendship with India to the next level and take advantage of the realm of opportunities at their disposal.
It is left to the foreign policy of the present government, as to how it takes forward the extended friendship from Mexico.
Connecting the dots:
Mexico is Indian gateway to Latin America. Critically analyse the statement wrt India Mexican relations.
NATIONAL
TOPIC:   General studies 2

Indian Constitution- historical underpinnings, features, amendments, significant provisions and basic structure.
Parliament and State Legislatures – structure, functioning, conduct of business, powers & privileges and issues arising out of these
Sponsored Amendment to the Motion of Thanks
Rajya Sabha has adopted an Opposition-sponsored amendment to the Motion of Thanks on the President's Address; being the second one in a row.
2015: The Motion of Thanks was amended on the issue of black money
2016: The Motion of Thanks amendment focussed on legislation passed by Bharatiya Janata Party governments in Rajasthan and Haryana
The legislation limits the rights of citizens to contest panchayat elections (depriving almost 50 per cent of the population from contesting elections)
The new rule disqualifies many poor rural women who have not had the benefit of education, from contesting elections, a basic right.
Motion of Thanks:
The President makes an address to a joint sitting of Parliament at the start of the Budget session, which is prepared by the government and lists its achievements
It is then, discussed by both the Houses of Parliament, amendments may be suggested and put to vote (Motion of Thanks)
This Motion must be passed, failing which it amounts to the defeat of the government leading to resignation
Would they have to resign if passed in the Rajya Sabha—
No, but it has the potential to undermine the government's ability at consensus-building
This signals the fact that 'Rajya Sabha' cannot be taken for granted and the government in power should work hard to reach out to the Opposition and forge a working consensus on the legislative agenda.
History:
1980: First instance; on the issue of engineering defections
1989: Six amendments— including on the Ram Janmabhoomi-Babri Masjid dispute and the India-Sri Lanka accord — were approved
2001: The House adopted an amendment on the sale of a public sector undertaking, Balco, to a private company.
Connecting the Dots:
India needs a quantum jump, not merely incremental progress. Discuss
Has the Haryana and Rajasthan Acts undressed the deficiency in the 73rd and 74th amendment as well as the deficiency which lies in Article 243(F) of the Constitution? Critically examine.
MUST READ
The return of paternalism
Hindu
Respect for nature is devotion
The US continues to stumble on Pakistan- The transfer of F-16s is meant to appease the army generals in Rawalpindi
Vijay Mallya story is more about our easy embrace of cronyism– It exposes how we have built a giant power nexus where contacts and networks weigh more than balance sheets
MIND MAPS
1. Customs duty on drugs – Not a bad thing


For a dedicated peer group, Motivation & Quick updates, Join our official telegram channel – https://t.me/IASbabaOfficialAccount
Subscribe to our YouTube Channel HERE to watch Explainer Videos, Strategy Sessions, Toppers Talks & many more…