We are happy to share strategy and words of wisdom from Agam Jain (Rank 133)
Agam discovered IASbaba after prelims 2015 (we started in June ,2015) and followed our 'TLP 100 day' program religiously .

Writing under the name of 'harry' he never scored more than 4.5/10 , yet he took our feedback constructively to design and create his own destiny!

Friends , he has shared very crucial points of view on answer writing born out of failure and success.
Agam Jain's Strategy  (AIR 133, CSE – 2015)
The exam of upsc is not just an event but a complete process. We not only study hard, we also learn the way of life. How to remain humble in worst and best of the situations, how to help others, how to balance between normal and upsc driven life?
We shall be so much concentrated that even while watching scene of 'dilwale dulhaniya le jayenge', we think about Switzerland and in a second, the cold winds of Europe, tax haven position of country and maestro of tennis revolve in our mid. At the same time, we must remain so cool that people think that he/she is most calm person under their knowledge.
I know the pressure. Many of you might have friends working with high salaries, friends getting married, pressure on yourself to choose better half immediately, taunts of relatives etc.  During this or any other such situation, think of the fact that you chose this line with your discretion. If you don't get succeed (even after working hard), you aren't responsible for anyone. Mark my word regarding the fact that we all will be employed someday. It's just the intensity of job which bother us.
And you won't believe that the free advices of people have never done any good. Even after getting 133 rank, some people were like- IPS is not good. You should try for IAS. Then there was one who said that IAS has a lot of political interference, better go for IRS. Similarly, one suggested for IFS. One remained one IPS but because it has more visible power!
There are two things which could be drawn from this. First, we can't achieve everything which we want. We have control over our mentality but not the situations. Second, every possible condition in the world has its own drawbacks. We can't just live happily ever after. Challenges are there and that is the life.
Before any further strategy, I just want to say that remember the talisman of gandhiji (to remember the face and if your work will help him in anyway) always. It will help you for sure (like if you don't get good food, think you will someday sabotage the malnutrition. If you don't get good sleep, think you will keep law intact. If you don't have warm water in winter to take bath (if only you follow this ritual), think that there are many without any water).
Basic info:
College – Mangalayatan university, Aligarh (b.tech (ece), 2014 batch)
Attempts – 2 (first was just for fun as just came out of college and heard that GANDHIJI has increased the number of attempts)
No coaching for Gs & No test series for mains.
Optional –History (coaching under s. baliyan sir)
Marks Sheet:
Prelims– 121 (Paper I) +170 (Paper II CSAT)
Mains:
Essay-117
Gs1– 110
Gs2– 87
Gs3– 105
Gs4– 100
Opt1– 142
Opt2– 117
Total– 778
Interview– 143
Final– 921
Rank- 133
Some Strategy tips:
I guess Annapurna garg (rank 68) has covered most of the tips and I am also not in favour of getting into various strategies. Read few interviews of toppers and then dare to make your own strategy. You may fail, but it's good to fail now then in exam. Like I dared initially to make notes from history spectrum then realise that spectrum in itself is like notes and I am just wasting time. Then once I started giving a lot of time to art and culture and later realised that the questions of this topic in prelims are quite vague and it's better to focus on something better.
I never liked to expend much specially in course books and that's why I initially started reading through internet! It gave me twofold benefits. First, I just purchased some standard books, read them again and again and didn't fall in trap of reading everything available in market. Second, reading from internet gave the extra edge of covering many topics from different sources.
Here is the small list of books which I read-
History-bipin Chandra, spectrum (could read ancient and medieval from lucent. Cost benefit of reading proper books isn't there.)
Polity– laxmikanth (read at least 8 times)
Geography– ncert, mrunal lectures and notes
Economics– ncert, mrunal lectures and notes, sriram notes
Ecology– Shankar notes
Csat– none
While prelims has more of static and factual portion, mains deal with analytical part. So even if you haven't read everything, you could do better with constant writing practice and keeping your mind open whenever you read any topic.
Just write the syllabus of every paper on a sheet. Study according to the topics given in that and then mark that off the sheet. By the time you will end, you will have just 5-6 pages related to all small topics like ngo, shg, investment models,internal security etc.
Remember, if people start calling you mad, you are on right path! (Just saying). Once it happened with me that I slept while studying and things were so much going in my mind that I dreamt of akbar 🙂 . Suddenly earthquake (surface waves!) struck in fatehpur sikri and all markets were blown and eventually whole currency got devaluated. I was so much scared that day as many things were revolving (even in dreams) but nothing was concrete.
After that instance, I realised that I should analytically compare everything to find the solution. Thus, after that, no matter which subject I was reading, I tried to attach with every single subject. If I was reading apprentice and skill development in economy, I attached it to guilds of ancient period and thus societal issues.
Writing practice and IASbaba:
I wrote for complete year. Insights helped me a lot and gave me confidence. After prelims, I came across iasbaba. And it was its TLP 100 days plan that satisfied me and I felt that there is no need of test series now.
I wrote many answers on it but the maximum I could get was 4.5 from baba (I wrote under the name of harry). There were many who got more than me. I never lost hope but one day sat down, thought for an hour and made my own strategy (sharing those points as it is).-
Answer writing:
write answers more than once if initial one is badly structured.
don't think about time, try to create a structure before writing.
less of the intro and conclusion, but both should be better.
more of the content.
continuity- points coverage in chronological manner
in better divisions
in prioritised manner
write more and effective.
try to include new points and words/sentences/phrases.
improve handwriting.
I must say that the quality of questions (specially later under HOT questions) which this website put were really amazing.
My only request to you is that you kindly write. Don't think that discussions over these questions could replace the quality which will come when you write.
People behind this website are doing great work. I have learnt a lot from internet and this website is one among them. They are latent teachers to us.
However, I will request the team that, if possible, please provide questions and other stuffs in hindi also. Even though I am from English medium, I don't want students of my mother tongue to loose just because there isn't enough material in market.
I haven't shared regular strategy in good faith that you have read it in other interviews/write ups. I only suggest you to attach yourself with spiritualism to certain extent. It gives a lot of inner strength.
Last but not the least, I know that everybody listens to the topper and not more deserving candidates if they failed. Don't get disappointed for upsc is just a means to reach the end of serving nations. You can opt for any other means to reach this end. After all, its just an exam and not a passport to reach heaven. Thus, ending with two images in the good hope that you will balance between them.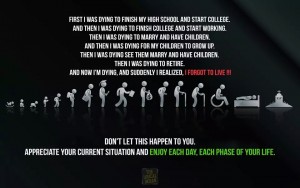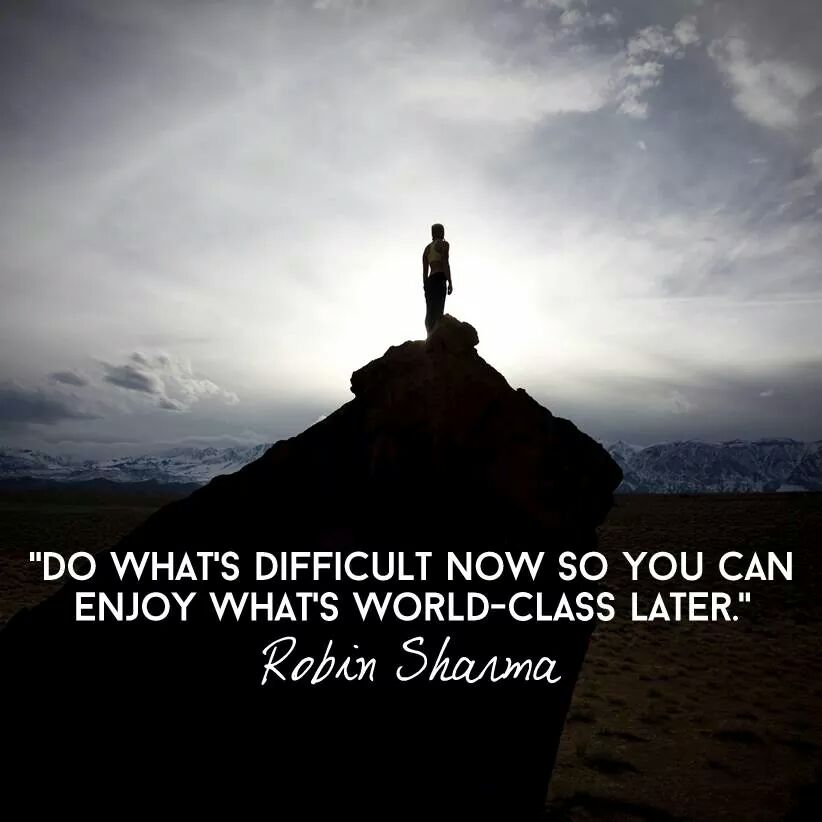 Contact: either ask on quora or facebook or in following comment section below (IASbaba), so that many could read them. If any personal doubt, mail me on agam612@gmail.com (kindly use it in extreme case). If anything is left out, I am ready to make another write up with iasbaba. Just let me know.
However, I will hope that you won't need help and you will encroach every limit on your own.
Just few more lines to end.
Credit– my complete credit to my family (best thing was they never expected anything from me), my friends from mangalayatan (I share bonding of 9-10 years with them and no one know me better than them), saka group (I sometimes felt that girls of this group want success more than me, they were more nervous and more happy during my exams and result respectively), friends of my hostel (who are more of mentor than friend).
My Daily Schedule (January- December 2015):
I went to delhi in August, 2014 and came back home after nearly 380 days in august,2015. In 2014, I covered optional and following was my Time table for 2015 and followed it inch by inch.
(Following is just to give idea that how much time management is important)-
Daily-
IASbaba, Insights
Newspaper
AIR
Bharat ek khoj
pib
It can only be neglected if there comes any test or exam on the deal to complete selective part later..
Jan 2015
1-8 polity
9-10 test prep
11 test
11-15 polity
16-17 test prep
18 test
 18-21 exam
22-23 off
26 republic day
21-27 polity
28 revision
29-30 other portions of gs-2
31 history watch
February
1-11 geography
12-15 sociology (can be adjusted acc to geography)
16-17 revision
18-20 ethics
21 history watch
22-28 sci tech (static part)
March
1-9 ecology and remaining portion of gs-3 (except economics)
10 revision
11-19 mppsc (mp material, military science, other parts uncovered of mp syllabus), 1 day only for economics
20-31 mains
April
1-7 exam
7-15 economics
16 revision
17-27 full fledged revision
28-30 filling of gaps
 Daily- questions, current events, ever notes.
May
One chapter each day of csat.
One comprehension each day.
1-7 science static. And environment
8 mppsc
8-10 gwalior
10-15 science static and environment
16-18 history
19-21 polity
22-24 economics
25-28 geography
29-31 gaps.
June
3-7 tour
24-30 science (static)-arihant book
Polity-laxmikant
History-spectrum, notes (grover if needed)
Environment (mrunal lectures, Shankar, various lists)
Test daily
July
1-5 geography
Economics
Art and culture
Others
6-15 revision 1
12- capf exam
16-25 revision 2
26-31 revision 3
August
Bulk revision.
Question papers on daily basis.
23rd August -Preliminary Exam (UPSC)
 MAINS:
5th Sept – 12 Dec, 2015 
Daily –
Iasbaba & Insights Questions
Optional questions topic wise
Idsa (accordingly)
Pib
Weekly –
More questions
Essay -2
5-8th Sep       –  old newspaper
9-20th Sep    –  gs1
21-30th Sep  –  gs2
1Oct -12Pct    – gs 3
13-14Oct         – gs 4
18Oct              – asrb exam
18-27th Oct   –  mppsc  (State Civil Service)
28Oct -5th Nov – mppsc exam
Optional – 10 Sept – 10 Nov, 2015
11 Nov- 15 Nov- gaps
15Nov – 31 Nov – revision 1
1 Dec – 8 Dec – revision 2
9Dec -12 Dec-  revision 3
For Agam Jain's Interview Transcript – Click Here
Thank you 🙂
For a dedicated peer group, Motivation & Quick updates, Join our official telegram channel – https://t.me/IASbabaOfficialAccount
Subscribe to our YouTube Channel HERE to watch Explainer Videos, Strategy Sessions, Toppers Talks & many more…