Hello Friends,
After all the hard work yesterday's performance gave good relief. We are very happy to see such an amazing participation and response for our Open Mock-1.
We have taken inputs for Rank till 500 entries only because many have taken the test late night and early morning (Even now). The entries are updated in real time so we cannot wait for days to come up with analysis and rank. It takes time to do manual work so we cannot spend more time on rank list beyond these numbers.
Till now- More than 5000 aspirants have taken the Mock and still its on 😀 
You can find the Question Paper here- Click 
The best part was the feedback for Open Mock 🙂 
Download the Paper and Solution– Click Here
We felt so happy to read the comments  and appreciation for the quality and standard of the test.
Now coming to the Rank, Cut Off and Analysis Part
Cut Off
Since actual cut off cannot be given, for a paper of such standard & performance based on given entries, we have finalized the cut off to be in the range of 112-115.
Rank List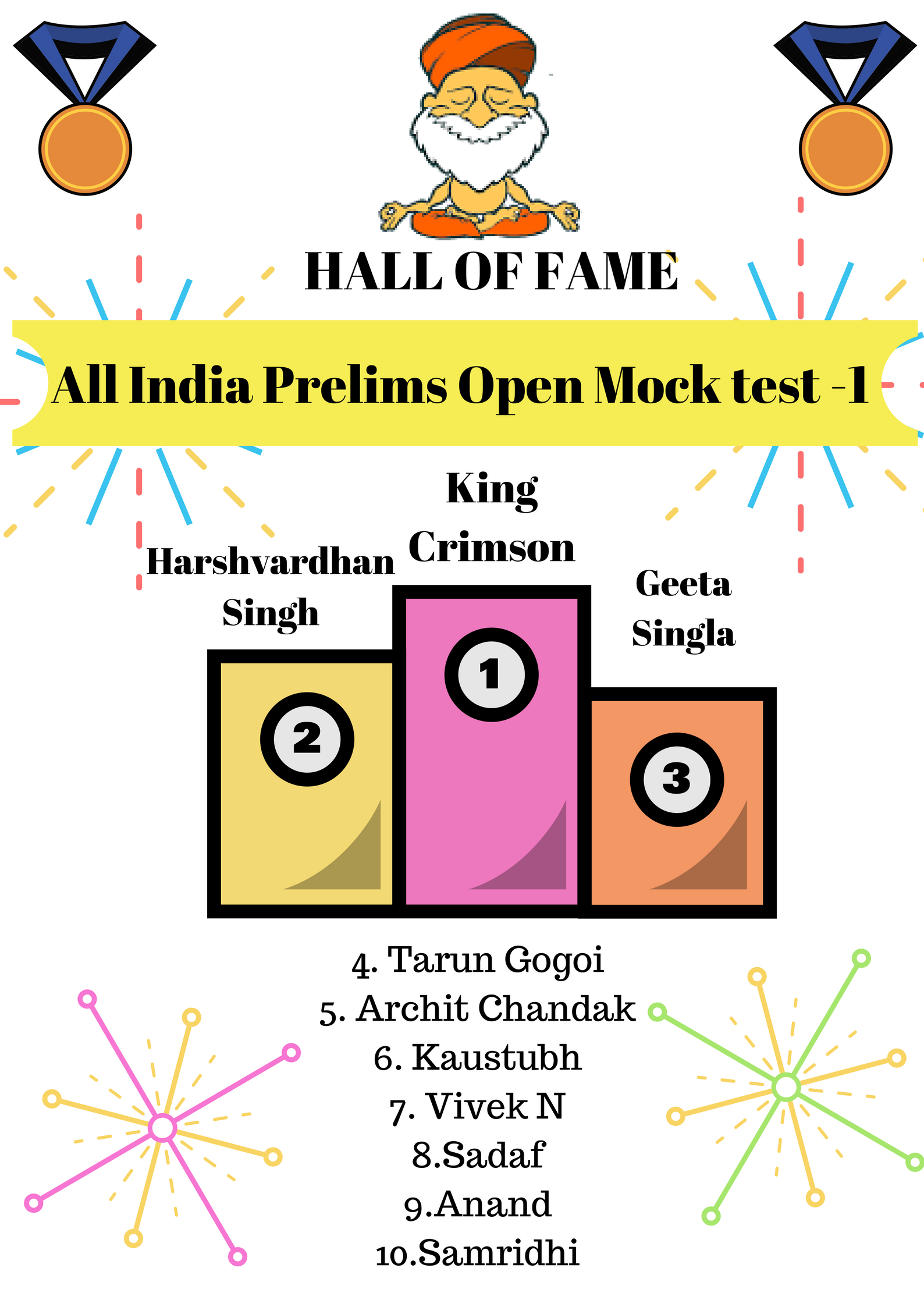 Note- Rank List till 500 is given below
Performance Analysis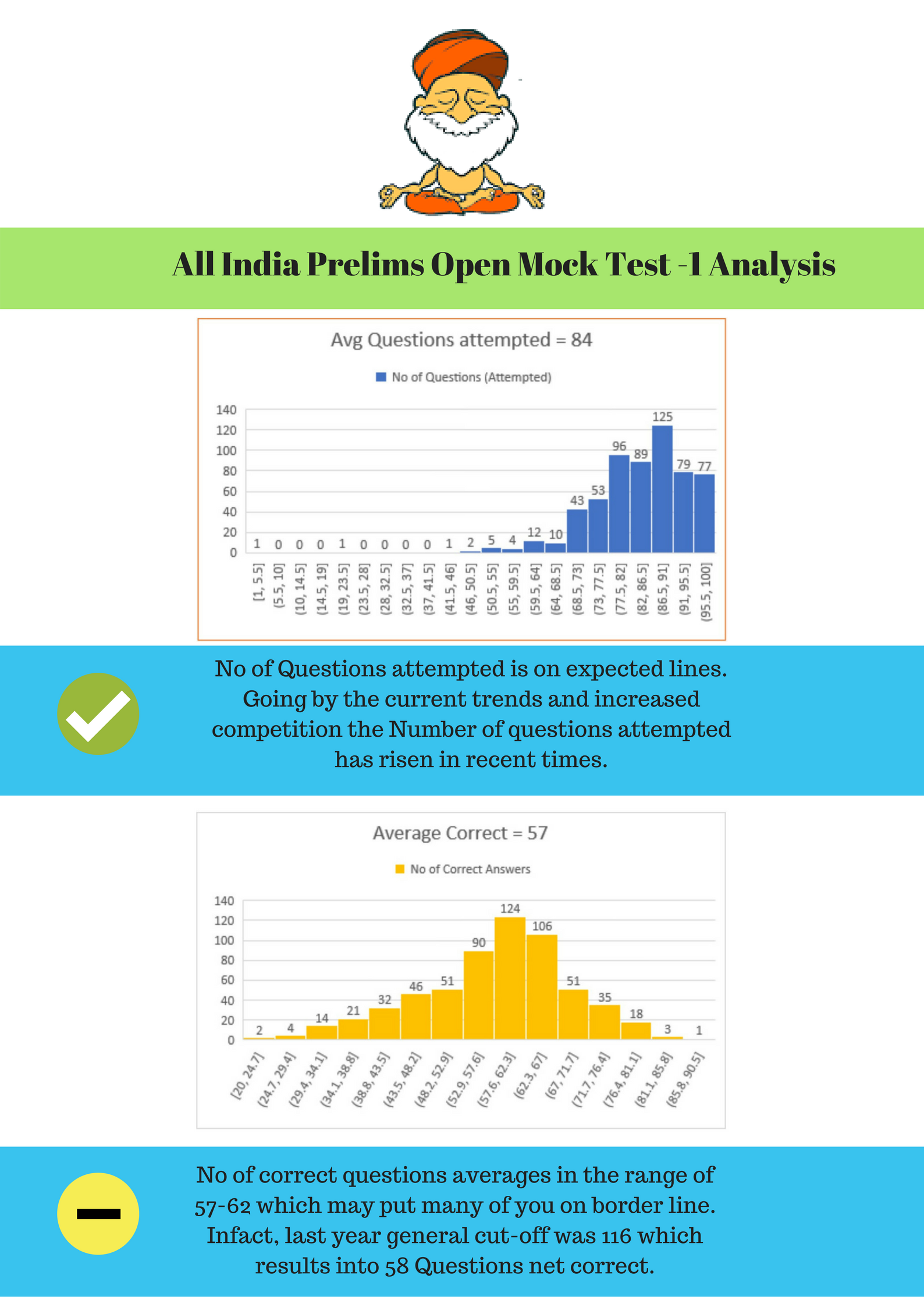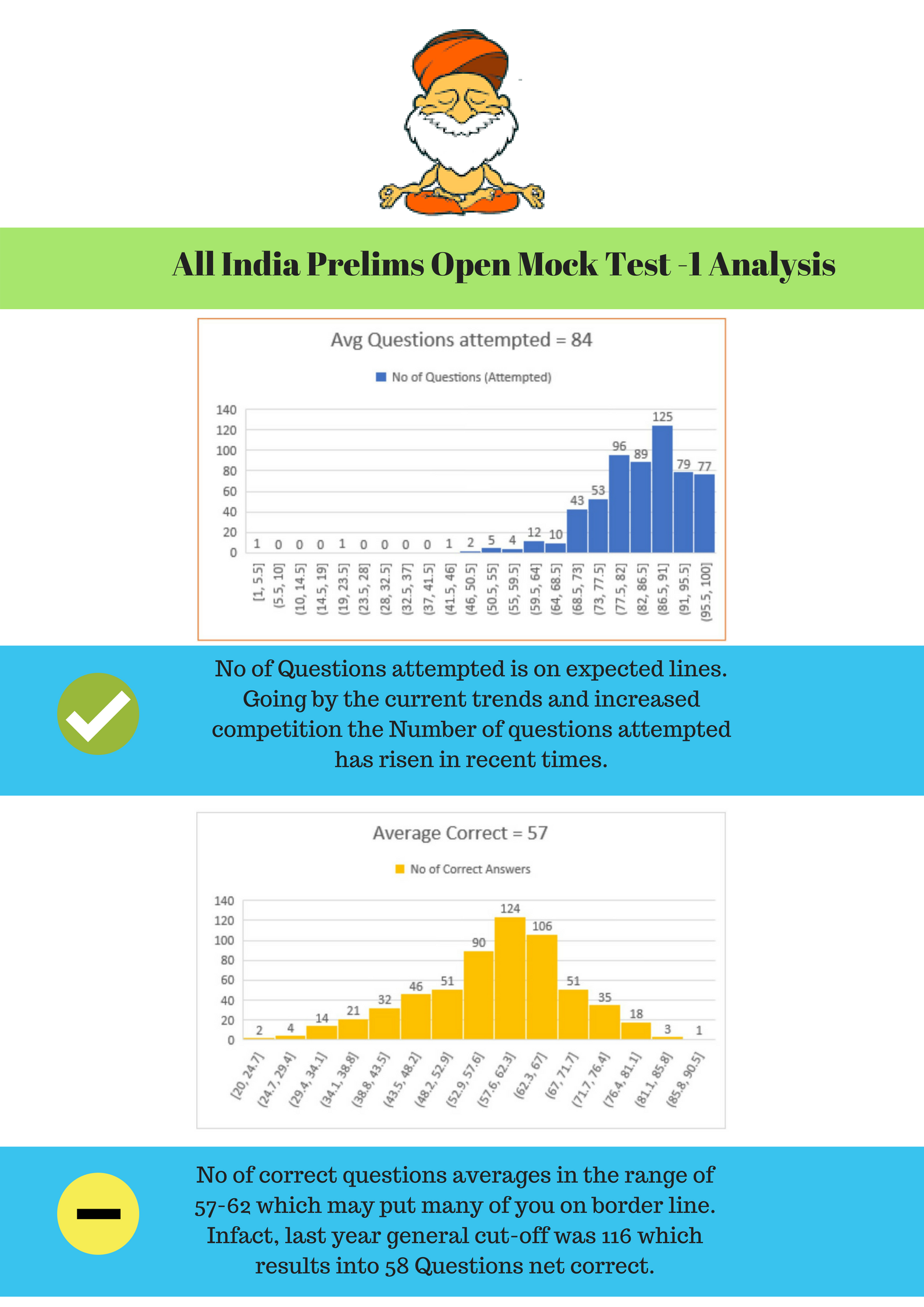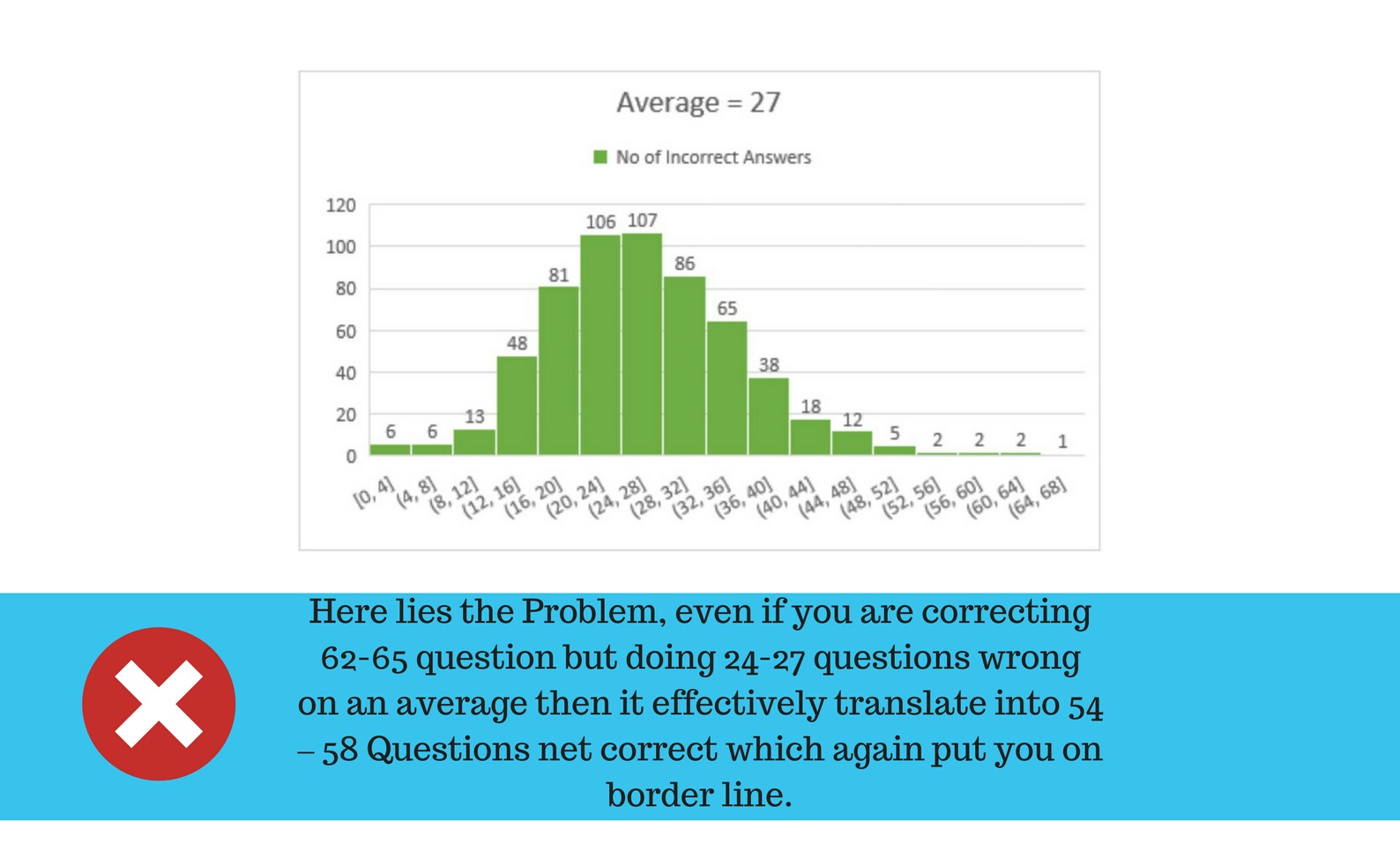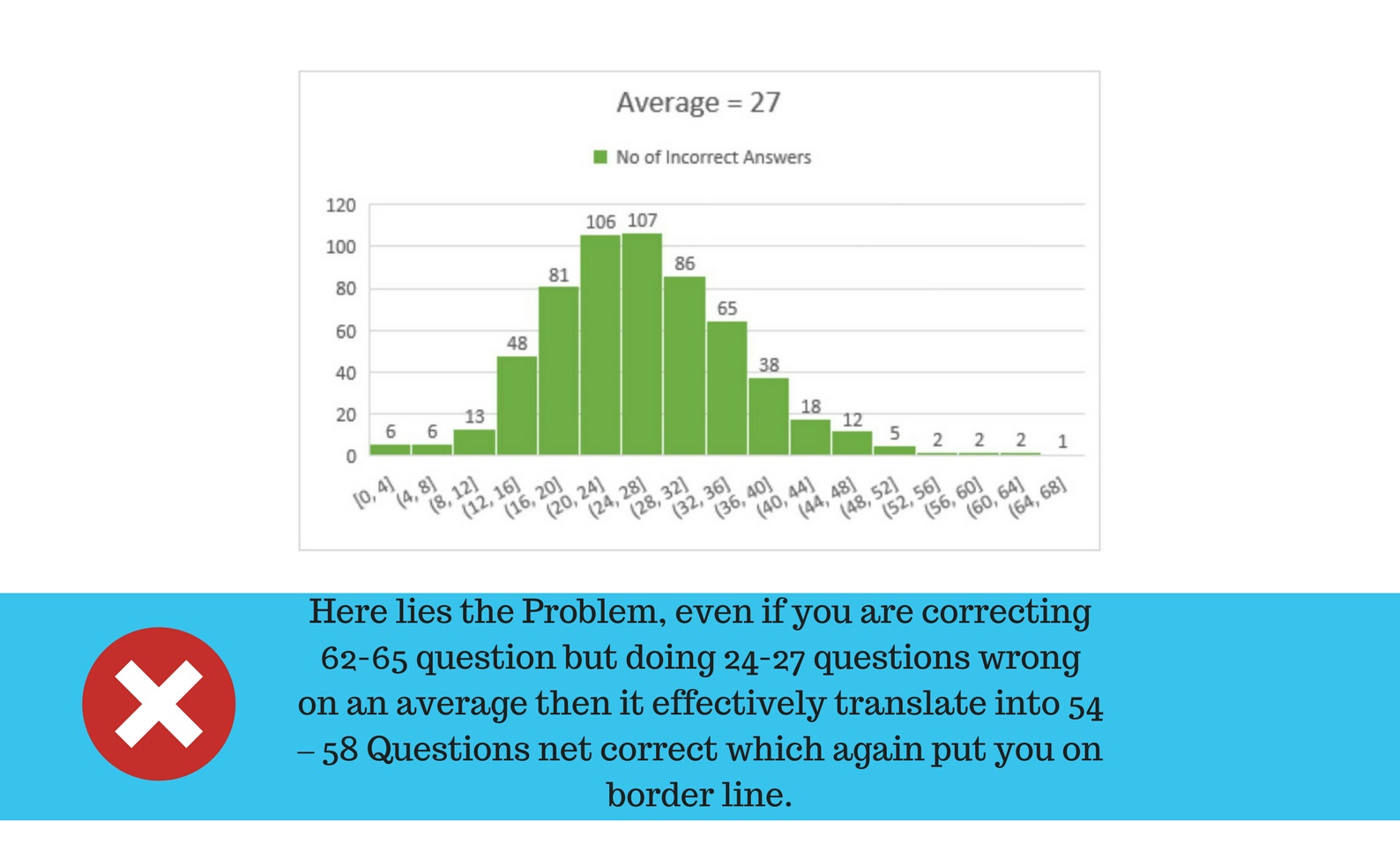 Important Note for All
Mock-1 was more like UPSC's last year paper, where Current Affairs was given more importance. We set the paper on the same lines. But what if this year UPSC change the trend?
IASbaba has decided that MOCK-2 on 10th June will be on traditional lines. It will have more weight-age on static concepts  and coverage than current affairs. In short, Mock-2 will be 80 percent Static and 20 percent Current affairs 🙂
Ending Note
Do not get depressed by low marks. Spend more time in revision. Revision is the key here. Revise all the test concepts very well.
Rank List for TOP 150
| | | |
| --- | --- | --- |
| Rank | Name of the Candidate | Final Score |
| 1 | King Crimson | 168.67 |
| 2 | Harshvardhan Singh | 159.33 |
| 3 | Geeta Singla | 157.34 |
| 4 | tarun gogoi | 154.66 |
| 5 | Archit Chandak | 152 |
| 6 | kaustubh | 151.3 |
| 7 | Vivek N | 150 |
| 8 | Sadaf | 150 |
| 9 | anand | 150 |
| 10 | Samridhi | 149.46 |
| 11 | Utsav Misra | 149.33 |
| 12 | Expertharsh | 149.33 |
| 13 | Aniruddh Shrivastava | 149.3 |
| 14 | GuruGanesh KV | 149 |
| 15 | Ankush Kothari | 148 |
| 16 | Rajan Hardaha | 148 |
| 17 | SNEHA GUPTA | 145.46 |
| 18 | NIDHI NIHARIKA | 145.34 |
| 19 | Kd simha | 145 |
| 20 | Rahul Jain | 144.67 |
| 21 | Jitendra | 144.66 |
| 22 | simranpreet singh | 143.34 |
| 23 | Abhijit Gupta | 143.33 |
| 24 | ashish | 143 |
| 25 | Muthu | 142 |
| 26 | ashok kumar meena | 142 |
| 27 | Madhavi yadav | 141.33 |
| 28 | Nitesh Dheer | 141.33 |
| 29 | Indushree G | 140.66 |
| 30 | Vikas | 140 |
| 31 | Urshitha | 140 |
| 32 | Gaurav kumar | 139.33 |
| 33 | Captain Vyom | 139.33 |
| 34 | RUPINDER SINGH | 138 |
| 35 | abhishek | 138 |
| 36 | Bob Biswas | 137.33 |
| 37 | Alpha Centauri | 137.33 |
| 38 | SHIVARAJ | 136.66 |
| 39 | Saurav | 136 |
| 40 | permanent | 136 |
| 41 | Wheeler | 135.34 |
| 42 | Rajiv sharma | 135.33 |
| 43 | MAYUR SINGH TOMAR | 135.33 |
| 44 | Mayur Singh Tomar | 135.33 |
| 45 | Pavan kumar Galiveeti | 134.82 |
| 46 | manju vani | 134.66 |
| 47 | DK | 134.66 |
| 48 | Rajashekhar barla | 134.37 |
| 49 | yahoo | 134 |
| 50 | dhruv | 134 |
| 51 | suhas r | 134 |
| 52 | aaa | 134 |
| 53 | priya narayan | 133.34 |
| 54 | raj | 132.74 |
| 55 | MANOJ | 132.66 |
| 56 | Corey | 132 |
| 57 | Prashant | 132 |
| 58 | SANKET SUNIL BAGADE | 131.44 |
| 59 | Ali | 131 |
| 60 | Ankit | 130.66 |
| 61 | Kartik pant | 130.14 |
| 62 | Suraj Peddi | 130 |
| 63 | Viplav Mehta | 130 |
| 64 | Vikram Kumar goyal | 130 |
| 65 | A Girl has no name | 130 |
| 66 | Simranjeet Singh Kohli | 129.46 |
| 67 | Ashutosh Singh | 129.3 |
| 68 | Blossom | 128.67 |
| 69 | Dilip Gautam | 128.16 |
| 70 | dracula | 128 |
| 71 | anmol garg | 128 |
| 72 | Arnav K | 128 |
| 73 | sanju sarkar | 128 |
| 74 | The Leiter | 127.8 |
| 75 | Madhubalan | 127.44 |
| 76 | Yeduguri Aiswarya Reddy | 127.4 |
| 77 | PBN | 127.33 |
| 78 | RR | 127.33 |
| 79 | EventHorizon | 127 |
| 80 | anupama singh | 127 |
| 81 | Shubham Gujarathi | 126.84 |
| 82 | Saurabh Garg | 126.67 |
| 83 | Yeshwanth | 126.6 |
| 84 | anand pratap singh | 126 |
| 85 | Kuldeep | 126 |
| 86 | Nitin | 126 |
| 87 | SAURAV BAJPAI | 126 |
| 88 | Mitz | 125.33 |
| 89 | Shikhar | 124.7 |
| 90 | Susmitha S | 124.2 |
| 91 | MOHD DANISH | 124 |
| 92 | Mukul Malhotra | 124 |
| 93 | Ritesh | 124 |
| 94 | CHITHRA S S | 124 |
| 95 | Bharat Mittal | 124 |
| 96 | Saket | 124 |
| 97 | Diplomat | 124 |
| 98 | Shivashish Kumar | 124 |
| 99 | Shubhangi Jha | 123.34 |
| 100 | Nandini | 123.33 |
| 101 | Manish Shaurabh | 123.33 |
| 102 | Kamal Jindal | 123.07 |
| 103 | Jayakrishna B | 123 |
| 104 | khushboo maheshwari | 123 |
| 105 | Samip Mohan | 122.82 |
| 106 | Shruti | 122.7 |
| 107 | Khan F H Khan | 122.68 |
| 108 | Sagar Shah | 122.66 |
| 109 | Toad Sage | 122 |
| 110 | Aditi Verma | 122 |
| 111 | UMESH SARAO | 122 |
| 112 | Yaswanth | 122 |
| 113 | Rakesh | 122 |
| 114 | krishna | 121.33 |
| 115 | Anomr | 121.32 |
| 116 | naveen reddy | 121 |
| 117 | Oolong Slayer | 120.8 |
| 118 | Yoshita Kalla | 120.8 |
| 119 | ankita | 120.78 |
| 120 | Arshdeep Singh | 120.67 |
| 121 | sankeerth | 120.67 |
| 122 | abcd | 120 |
| 123 | ankit mishra | 120 |
| 124 | Jbl | 120 |
| 125 | Sarkar | 120 |
| 126 | RRao | 120 |
| 127 | Vaishakh | 119.95 |
| 128 | Rahul Sri | 119.67 |
| 129 | amolsri | 119.46 |
| 130 | tavishi | 119.4 |
| 131 | A C Madhu | 119.34 |
| 132 | Brij Shankar | 119.33 |
| 133 | Shaurya Vardhan Ratore | 119.33 |
| 134 | Shailendra | 119 |
| 135 | Baba ji | 118.86 |
| 136 | Ravikumar chavada (ravirajsinh) | 118.18 |
| 137 | Three eyed raven | 118 |
| 138 | Rax Draggon | 118 |
| 139 | priyanka rani | 118 |
| 140 | jitendra singh yadav | 117.5 |
| 141 | Prachi | 117.4 |
| 142 | Nomadic | 117.33 |
| 143 | The Silent Guardian | 117.33 |
| 144 | Abhishek Sharma | 117.33 |
| 145 | yogibear | 117.33 |
| 146 | nikhil sharma | 117.33 |
| 147 | Raghav | 116.82 |
| 148 | S Pandey | 116.67 |
| 149 | Diwakar verma | 116.67 |
| 150 | Karthik | 116.66 |
Rank List for TOP 500- Click Here
Thank You
IASbaba
For a dedicated peer group, Motivation & Quick updates, Join our official telegram channel – https://t.me/IASbabaOfficialAccount
Subscribe to our YouTube Channel HERE to watch Explainer Videos, Strategy Sessions, Toppers Talks & many more…