India did not participate in 'Belt and Road' talks
Search 14th May 2017 http://www.newsonair.com/Main_Audio_Bulletins_Search.aspx
TOPIC: General Studies 2

India and its neighbourhood- relations.
Bilateral, regional and global groupings and agreements involving India and/or affecting India's interests
In news: India had decided to stay away from the OBOR or 'Belt and Road Initiative' by China. This initiative links across continents which is a grand plan by Chinese President Xi Xinpin to integrate China's maritime route and silk route, retracing its historical links with Asia, Europe Africa and many parts.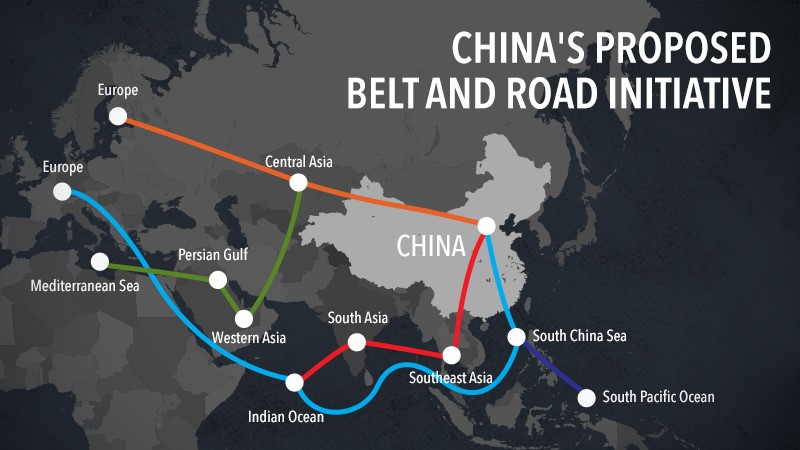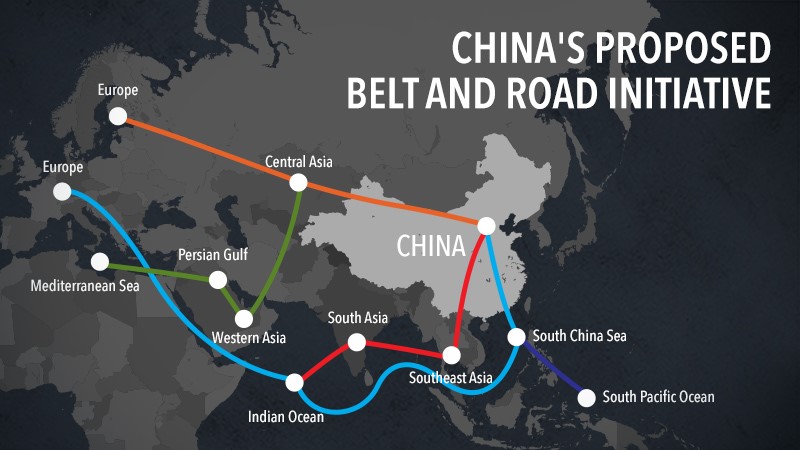 Picture credit: https://assets.rappler.com/612F469A6EA84F6BAE882D2B94A4B421/img/D767BBCE48E540668FCA5D7F8C60E082/china-proposed-belt-road-initiative.jpg
China has invested a lot in developing this concept. It is represented as economic cooperation but clearly it is something with far reaching strategic implication. India has decided to keep away from this forum.
Why India is not participating?
Sovereignty grounds
India's response is based on the fact that China-Pakistan Economic Corridor (CPEC) passes through Pakistan occupied Kashmir (PoK).
CPEC is being built as a flagship project of both the land and maritime dimension of Belt and Road initiative. The official white paper by the Chinese government projects CPEC as important and an advanced component of BRI.
As it is passing through PoK, it is affecting India's basic vital interest, sovereignty concerns. CPEC goes beyond territorial concerns and is a strategic initiative. It doesn't make much economic sense to China to invest such a huge investment in Pakistan. So the main drivers for China are strategic like Gwadar port and upgrading of Karakoram highway. These are strategic, military component of CPEC which directly affects India's national security environment.
On the contrary, China routinely blocks any international funding of projects in Arunachal Pradesh on the ground that it is disputed territory. And hence India has all the legitimacy to raise issues and decide according to its national interest.
Not only economic initiative
Beyond CPEC, the way BRI is being developed in the neighbourhood causes a great deal of misgivings in India. For instance the maritime silk road of BRI leads to situation which basically reinforces position of China as maritime power which is an undeclared objective of china in SCS and Indian Ocean.
Too much Pakistan tilt
Just few days before this forum, Pakistan PM visited china with its state CMs. Lot of MoUs were signed under CPEC to undertake various projects
If India was to attend this forum, china would claim that India is coming for the seminar and thus thereby giving support to CPEC.
India's efforts to enter NSG has encountered Chinese road block. On terrorism, china talks of tackling terrorism in bilateral talks, but in action, the attitude is different. This shows that Chinese behaviour is because of intensification of their strategic relationship with Pakistan.
Concerns out of nature of BRI
BRI is partly driven by pragmatic considerations that china has the need to find new growth drivers for its slowing economy, need to deploy surplus capacities which are eliminating the growth of Chinese economy, need to utilise large Forex, need to move up the value chain in terms of items manufactured by it. China projects BRI as a win-win for participating countries as it may bring certain economic goods to them. Some 500billion dollar projects are expected to be a part of BRI. So the stakes are high for countries whose economy is driven by money. Creation of jobs, manufacturing, IT and many other initiatives and opportunities are expected to take off.
But there is a geopolitical agenda of how it looks upon its future role in the world and shape its periphery. China has reached a stage in development where it believes that its time has arrived. They want to restore what is china's rightful and leadership role in the world.  It is a process which is being advanced through various initiatives. BRI is an important instrument to achieve Chinese dream. India has welcomed the rise of china. It has many positive connotations but at the same time china becoming more assertive is causing anxieties. China today is prepared to deploy its considerable economic, political, diplomatic and military clout to further its strategic interests.
Conclusion
China has its own acute sensitivity on territorial claims, but still ignores others. A country which is so sovereignty conscious should not expect India to disregard its own legitimate sensitivities and interests with regards to PoK.
India saw merit in joining the Asia Infrastructure Investment Bank (AIIB), the BRICS Development Bank and the Shanghai Cooperation Organisation (SCO), all initiatives led by China. However, BRI doesn't fit into this pattern. India is in its national interest is firm on the belief that connectivity initiatives must be based on universally recognised international norms, good governance, rule of law, openness, transparency and equality.
Connecting the dots:
China's Belt and Road Initiative can be a cause of concern for India's strategic interests but beneficial to economic development. Do you agree? Analyse your opinion.
"Only by respecting the sovereignty of countries involved, can regional connectivity corridors fulfill their promise and avoid differences and discord," Critically examine
For a dedicated peer group, Motivation & Quick updates, Join our official telegram channel – https://t.me/IASbabaOfficialAccount
Subscribe to our YouTube Channel HERE to watch Explainer Videos, Strategy Sessions, Toppers Talks & many more…