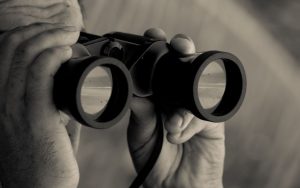 Key to Success:
To put your mind and body in the right direction for achieving your desired goals is success. Success doesn't come as a process of mastering certain concepts and principals of life; it comes as a result of mastering our minds and bodies.
So often people talk about success producing qualities as something we can simply pick off the shelf of a book store. They almost always make it seem that all we are missing is a simple formula that they have found and we haven't. For most, preaching about success is the greatest success there is!
Well, guess this article is no different. It also tries to provide a formula for success. But where it differs is in an absolute clear understanding of what it takes to succeed. Success is not a mathematical equation; things never add up here, there are multiple solutions for each problem and the equation will always remain incomplete.
The first step towards success is defining for you what it really means. There is no one standard definition of success; there is only one definition and it is yours. This is where you will spend a lot of time moving back and forth deciding what is important to you and what is it that the world wants you to be. It doesn't matter how long you spend in the world asking this question, eventually the answer always comes from within.
Listening to your inner voice and identifying what you want to succeed in is the most important step towards success. Once you have a crystal clear understanding of this, you can spend the rest of your time solving the equations. Till you get an answer from within you for what is your zone of success, you will only be searching for an equation to solve.
The next step after finding the zone of success is working with your mind and body. Your mind has its own mind and even your body has its own mind. Trying to deal with yourself is like dealing with a mob; no logic, no rules and they don't listen! If you have not learnt how to make your mind and body listen to you, forget about worldly success, you cannot even succeed in enjoying a cup of coffee.
Again, people are always ready to pounce on you and give you theories for understanding your mind and body. You can go through all the literature available in the world and acquire all the wisdom about the mind and body and still wonder how to make it a habit to wake up at 6 in the morning!
What you really need is a practice; a routine that will allow you to understand yourself better. This doesn't come from theory and concepts; you have to commit to the practice of understanding yourself. The oldest, simplest and the most effective technique ever invented to learn about ourselves is observation. It is so simple that 9 out of ten people who are reading this will never try it!
The secret to success is observation. Really, it is that simple. The more you observe and watch every single action of yours, the more aligned your mind and body becomes. Eventually the mind and body will submit to your observation and will do what you want them to do. Isn't that all what you have been searching for.
"The articles are a copyright of The Ahamo Movement and IASBABA."
For a dedicated peer group, Motivation & Quick updates, Join our official telegram channel – https://t.me/IASbabaOfficialAccount
Subscribe to our YouTube Channel HERE to watch Explainer Videos, Strategy Sessions, Toppers Talks & many more…