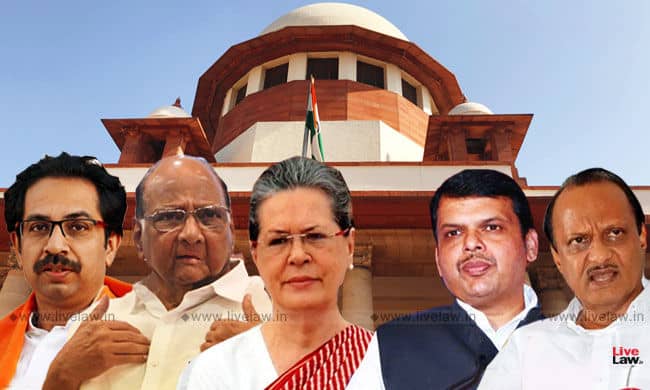 IAS UPSC Prelims and Mains Exam – 27th November 2019
---
(PRELIMS + MAINS FOCUS)
---
Golden Rice
Part of: GS Prelims and GS-III- Science & Technology
In News
In the late 1990s, German scientists developed a genetically modified variety of rice called Golden Rice. 

It was claimed to be able to fight Vitamin A deficiency, which is the leading cause of blindness among children and can also lead to death due to infectious diseases such as measles.

Rice is naturally low in the pigment beta-carotene, which the body uses to make

Vitamin A

.Golden rice contains this, which is the reason for its golden colour.

The claim has sometimes been contested over the years, with studies showing that the variety may fall short of what it is supposed to achieve.

Now,

Bangladesh

could be on the verge of becoming the first country to approve plantation of this variety.

In Bangladesh, over 21 per cent of the children have vitamin A deficiency.

The Golden Rice that is being reviewed in Bangladesh is developed by the Philippines-based International Rice Research Institute.
---
Saakshar Bharat Mission (SBM)
Part of: GS Prelims and GS-II – Education.
In News
In Telangana, 41,000 women learn the Telugu alphabet from their own children and clear exam

The Saakshar Bharat Mission (SBM) imparts functional literacy and numeracy, but faced a shortage of coordinators in Telangana's Sangareddy district.

In order to overcome this obstacle, the district administration in 2017 developed 'AmmakuAkshara Mala' (alphabet garland for mother) and roped in students in Classes VII to X. They were asked to teach their mothers to read and write the Telugu alphabet at home

Of 48,000 women who took the exam in March 2018, 41,000 passed in writing, reading and numerical skills
About SBM
This programme was formulated by

Ministry of Human Resource Development

in 2009 with the objective of achieving 80% literacy level at national level, by focusing on

adult women literacy seeking

– to reduce the gap between male and female literacy to not more than 10 percentage points .

It has four broader objectives, namely 

imparting functional literacy and numeracy to non-literates; 

acquiring equivalency to formal educational system; 

imparting relevant skill development programme; and 

promote a leaning society by providing opportunities for continuing education. 
The principal target of the programme is to impart functional literacy to

70 million non-literate adults in the age group of 15 years and beyond.
The Programme goes beyond '3' R's (i.e. Reading, Writing & Arithmetic) ; for it also seeks to create awareness of social disparities and a person's deprivation on the means for its amelioration and general well being
---
2018 Romania referendum on Marriages
Part of: GS Prelims and GS Mains I – Culture
In News
The two-day referendum held on October 2018, which cost $40 million, aimed to change the constitution to define marriage as strictly between a man and a woman from the present gender-neutral "spouses."
Civil society group Coalition for the Family had secured 3 million signatures to trigger the vote aimed at

preventing gay couples winning the right to marry in the future.

Religiously conservative Romania, which decriminalized homosexuality in 2001 decades after neighbouring countries,

bars marriage and civil partnerships for same sex couples.

But just 20.4% of eligible voters cast ballots – short of the 30% needed, despite a push from the Orthodox Church.

The constitution thus retained its neutral wording – that a family "is founded on the freely consented marriage of the spouses".

Had the measure been passed, it would have made same-sex marriage unconstitutional in the country.
---
Kolleru lake
Part of: GS Prelims and GS-I – Geography
In News
Not less than 6,000 grey pelicans and nearly 1,200 painted storks have made the Atapaka sanctuary their winter home for breeding. 

Atapaka Bird Sanctuary, located in Kolleru Lake on the borders of Krishna and West Godavari districts of

Andhra Pradesh

has been identified as the largest spot-billed pelican home in the world.

The sanctuary, surrounded by an artificial pond, has a good vegetation cover supporting nests for the avian guests.

Kolleru lake is located between Krishna and Godavari deltas.

It spans into two districts of Andhra Pradesh- Krishna and West Godavari.

Kolleru lake was declared as wildlife sanctuary in November 1999 under Wildlife Protection Act of 1972, and designated wetland of international importance in November 2002 under

Ramsar Convention.
---
Action to combat global warming inadequate: UNEP
Part of: GS Prelims and Mains GS-III- Environment Conservation
In News
Ahead of the 25th edition of the Conference of Parties (COP) in Madrid in December, the UNEP has warned that countries' action to combat global warming is inadequate.

Unless global greenhouse

gas emissions fall by 7.6% each year between 2020 and 2030,

the world will miss the opportunity to get on track towards the 1.5°C temperature goal of the Paris Agreement

The report finds that greenhouse

gas emissions had risen 1.5% per year over the last decade

and emissions in 2018, including from land-use changes such as deforestation, hit a new high of 55.3 gigatonnes of CO2 equivalent. 

On the whole, countries must

cut

greenhouse gas (GHG) emissions at least

three-fold

to have a fighting chance at containing the severest effects of global warming.

India is the third-largest emitter behind the United States and China respectively. India's per capita emissions, however, are significantly below the United States, China and many others.
Do You Know? 
The United Nations Environment Programme (UNEP) is the leading global environmental authority that sets the global environmental agenda, promotes the coherent implementation of the environmental dimension of sustainable development within the United Nations system, and serves as an authoritative advocate for the global environment.

Global Environment Outlook (GEO)

is released by UN Environment Programme (UNEP)
---
Logo, motto introduced for Lokpal
Part of: GS Prelims and GS Mains II – Governance
In News
Lokpal Chairman Justice (retired) Pinaki Chandra Ghose launched the new logo for the apex anti-corruption ombudsman. 

A new motto, 'Ma GridhahKasyasvidhanam (

Do not be greedy for anyone's wealth

)', was also adopted.

An open competition was conducted, inviting entries for the logo and the motto. A total of 2,236 entries for the logo and 4,705 entries for the motto were received.

The logo symbolises how Lokpal protects and cares for the people of India by establishing justice as per law

The logo figuratively symbolises the essence of Lokpal, with the inclusion of shapes such as the ombudsman [Judges' Bench], the people [three human figures], vigilance [an Ashoka Chakra forming an eye], the law [a shape of a book] and the judiciary [two tri-color hands placed below, forming a unique balance]

The Lokpal has decided its motto/slogan based on their own inputs and discussions
---
Cartosat-3
Part of: GS Prelims and GS Mains III – Space Science & Technology
In News
The PSLV-C47 will launch Cartosat-3 and 13 commercial nanosatellites

into Sun Synchronous orbit

from Satish Dhawan Space Centre (SDSC), Sriharikota.

CARTOSAT-3 is a third generation agile advanced satellite having high resolution imaging capability.

CARTOSAT-3 would address the increased user's demands for the large scale urban planning, rural resource and infrastructure development, coastal land use and land cover. 

At 1,625 kg, Cartosat-3 is unusually heavy and more than double the mass of the previous eight in its class

The mission life of CARTOSAT-3 would be for

five years

One of Cartosat-3's cameras offers a ground resolution of 25 cm — this means it can pick up an object of a minimum of that size from a height of around 500 km.

An existing policy allows only government and government authorised agencies to access ISRO's high-resolution imageries below a resolution of 1 m

Currently, WorldView-3, a satellite owned by U.S. company Maxar, has the best ground resolution of 31 cm.
---
(MAINS FOCUS)
---
ECONOMY
TOPIC: General Studies 3:

Investment models.
Government Budgeting.
Disinvestment in India
Context:
The government announced that it would sell stakes in several public sector undertakings (PSUs) and even give up management control in some. 

Bharat Petroleum Corporation Ltd. (BPCL), Shipping Corporation of India (SCI) and Container Corporation of India Ltd (CONCOR).

The government will transfer its 74.2% stake in THDC India Limited (formerly Tehri Hydro Development Corporation of India).

Its 100% stake in North Eastern Electric Power Corporation Limited (NEEPCO) to another public sector unit and power distribution major, NTPC Ltd.
Disinvestment:
Disinvestment is the action of an organization or government selling or liquidating an asset or subsidiary.

Also refers to capital expenditure reductions, which can facilitate the re-allocation of resources to more productive areas within an organization or government-funded project.
Objective of Disinvestment:
To maximize the return on investment (ROI) on expenditures related to capital goods, labor and infrastructure.

Disinvestment is carried out for a variety of reasons, from strategic to political and environmental. For example, several institutional investors have begun divesting their holdings in fossil fuels under pressure from customers and non-profit organizations.
Why do governments disinvest?
Some believe that "the government has no business being in business". 

Government's role is to facilitate a healthy business environment but the core competence of a government does not lie in selling fuel or steel at a profit

With governments always having to spend more than they earn through taxes and other means, additional income from the proceeds of a stake sale is always welcome. 

In the case of India now, it has fallen to the government to spend higher amounts on infrastructure to boost economic growth, along with its commitments on health and education.
Disinvestment in India:
Under then Prime Minister

P.V. Narasimha Rao,

the country saw a steady flow of disinvestment decisions. 

Privatisation, where buyers took over management control, began later under the National Democratic Alliance governments. 

Arun Shourie

, the country's first Disinvestment Minister, gave an impetus to the exercise.

 He is credited with the privatisation of Maruti, Bharat Aluminium Company Ltd., Videsh Sanchar Nigam Limited and Hindustan Zinc through the strategic sale process.

Major divestment steps were taken in past by BJP-led NDA government (1999-2004), made four strategic disinvestment's – in Bharat Aluminium Company (BALCO) and Hindustan Zinc (both to Sterlite Industries), Indian Petrochemicals Corporation Limited (to Reliance Industries) and VSNL(to the Tata group), While track record and future of these companies were good.

BJP led NDA Government (1999-2004) has also been criticized for divestment of IPCL, in which Reliance industries bid very high as compared to other competitors.

Again in starting from 2014 to 2018 BJP led NDA government divested total Rs 1,94,646 crore , which also includes minority and majority stake sale of most profitable Public sector undertaking companies, like ONGC-HPCL deal worth Rs 36,915 crore. 

In budgetary announcement of financial year 2017-18 The Finance Minister noted that the government initiated strategic disinvestment in 24 PSUs, including Air India, this fiscal. 
Current situation:
India is currently facing an economic slowdown in which indirect tax collections are below par. 

The government has cut corporate tax rates hoping that companies will use these savings for price cuts or dividend payouts, or for investments that create jobs.

 As consumption is highly muted, the Central government may look to place more disposable cash in the hands of the taxpayer through lowering personal income tax rates. 

As a result of cut and to-be-cut tax rates, the government would have less and less cash for its own expenditure in infrastructure and the social sector.

If the fiscal deficit goes out of hand, lowering the country's investment grade — could fall on India's neck. 

This would make any future foreign currency loans costlier, both for the country and for large Indian conglomerates whose fortunes rise and fall with the local economy.
Conclusion:
Meeting the year's disinvestment target, if not exceeding it, would give the government some respite from the string of bad fiscal news that has been flowing its way.
Connecting the dots:
Why do governments divest stake in public sector undertakings? Examine
---
POLITY
TOPIC: General Studies 2:

Indian Constitution- historical underpinnings, evolution, features, amendments, significant provisions and basic structure.
Functions and responsibilities of the Union and the States, issues and challenges pertaining to the federal structure, devolution of powers and finances up to local levels and challenges therein.
Floor test in Maharashtra
Context:
The Supreme Court had ordered the floor test in Maharashtra on Monday. 

In its order, it referred to cases in the past where it had directed the holding of a floor test to establish whether the political party/alliance that staked a claim for government formation had the requisite majority. Here is a recap of these cases from various states and the circumstances that led to the Supreme Court court's intervention.
Floor test:
A floor test can be explained as a motion initiated by the government in position seeking to know if it enjoys the confidence of the legislature. 

As part of this procedure, the chief minister appointed by the governor will be asked to prove majority on the Legislative Assembly's floor.



How is a floor test conducted?
When a floor test is called for in the assembly of a state, the chief minister will move a vote of confidence and prove that he has the majority support. If the floor test fails, the chief minister will have to resign. 

The whole idea of a floor test is incorporated in the constitution of India to ensure transparency in the constitutional process.
How is the voting done?
These are the modes by which voting can be conducted:
Voice vote:

In a voice vote, the legislators respond orally.

Division vote:

In case of a division vote, voting is done using electronic gadgets, slips or in a ballot box.

Ballot vote:

Ballot box is usually a secret vote – just like how people vote during state or parliamentary elections. 
If there is a tie:
Following the vote, the person who has the majority will be allowed to form the government. In case there is a tie, the speaker can cast his vote
Pro-tem speaker :
The pro-tem speaker's role is crucial in conducting a floor test. Conventionally, the longest serving House member is nominated as pro tem speaker, whose role is limited to administering oath to new MLAs and conducting the election of the full-time speaker.
S R Bommai v Union of India (1994)
The concept of floor test was first established by the Supreme Court in 1994 in the landmark case of S R Bommai.

 In this case, it was alleged that the Janata Party government led by Bommai did not enjoy a majority in the Karnataka legislature. 

The court held that, wherever a doubt arises whether the Council of Ministers has lost the confidence of the House, the only way of testing it is on the floor of the House.
Jagdambika Pal v Union of India (1999)
The events that led to this case coming before the Supreme Court were less than pleasant. In 1996, the Uttar Pradesh Assembly elections resulted in none of the contesting parties winning a clear majority. 

The Supreme Court then ordered a composite floor test to determine who enjoyed a majority in the UP Assembly. The court also gave specific instructions about how the test should be conducted.
Union of India v Harish Chandra Singh Rawat (2016)
The case in Uttarakhand was a little different. Here the controversy regarding a majority did not occur after the elections to the state legislature. The Congress government led by Harish Rawat had been in power since 2012. 

It was towards the end of its tenure in 2016, that controversy erupted on the floor of the House. A few rebel MLAs from the Congress party alleged that an appropriation Bill was passed without the government enjoying a majority in the legislature. Thereafter, President's Rule was imposed in the State. 

In response, Rawat approached the Supreme Court, which ordered an immediate floor test, after suspending President's Rule for two hours. A

gain the Supreme Court ordered video recordings of the floor test proceedings and also asked that the result of the floor test be brought before it.
Chandrakant Kavlekar v Union of India (2017)
This case from Goa was a result of the Governor inviting Manohar Parrikar of the BJP to form the government in the State. 

The BJP had won 13 of the 40 seats in the Goa legislature and had claimed the support of smaller parties for forming the government. 

The Supreme Court, while ordering a floor test in this case, held, "The holding of the floor test would remove all possible ambiguities, and would result in giving the democratic process the required credibility."
Connecting the dots:
The vacuum is unhealthy for democracy as it inevitably leads to horse trading. The only way to end the imbroglio is to hold a floor test. Examine
---
(TEST YOUR KNOWLEDGE)
---
Model questions: (You can now post your answers in comment section)
Note: 
Correct answers of today's questions will be provided in next day's DNA section. Kindly refer to it and update your answers. 

Comments Up-voted by IASbaba are also the "correct answers".
Q.1) Consider the following statements about Saakshar Bharat Programme
The principal target of the programme is to impart functional literacy to 70 million non-literate adults in the age group of 45 years and beyond.

It is being implemented by Ministry of Human Resource Development
Which of the statement(s) given above is/are correct?
1 only

2 only

Both 1 and 2

Neither 1 nor 2
---
Q.2) Consider the following statements about Golden Rice
It is claimed to be able to fight Vitamin A deficiency, which is the leading cause of blindness among children

Indiais on the verge of becoming the first country to approve plantation of this variety.
Which of the statement(s) given above is/are correct?
1 only

2 only

Both 1 and 2

Neither 1 nor 2
---
Q.3) Atapaka Bird Sanctuary is located in which State of India?
Tamil Nadu

Karnataka

Odisha

Andhra Pradesh
---
Q.4) Global Environmental outlook is released by which Organisation/body?
UNESCO

World Economic Forum

Greenpeace International (NGO)

United Nations Environment Programme
---
Q.5) Consider the following statements about Cartosat-3
It is a third generation agile advanced satellite having high resolution imaging capability.

It will be launched by GSLV MK-III from the Satish Dhawan Space Centre at Sriharikota
Which of the statement(s) given above is/are correct?
1 only

2 only

Both 1 and 2

Neither 1 nor 2
---
ANSWERS FOR 26 Nov 2019 TEST YOUR KNOWLEDGE (TYK)
---
MUST READ
Not so swachh: On sanitation goals
The misadventure of a new citizenship regime
Buoyant Market, Sullen Economy
The results of the NSO survey 2017-18 are truly bizarre
For a dedicated peer group, Motivation & Quick updates, Join our official telegram channel – https://t.me/IASbabaOfficialAccount
Subscribe to our YouTube Channel HERE to watch Explainer Videos, Strategy Sessions, Toppers Talks & many more…