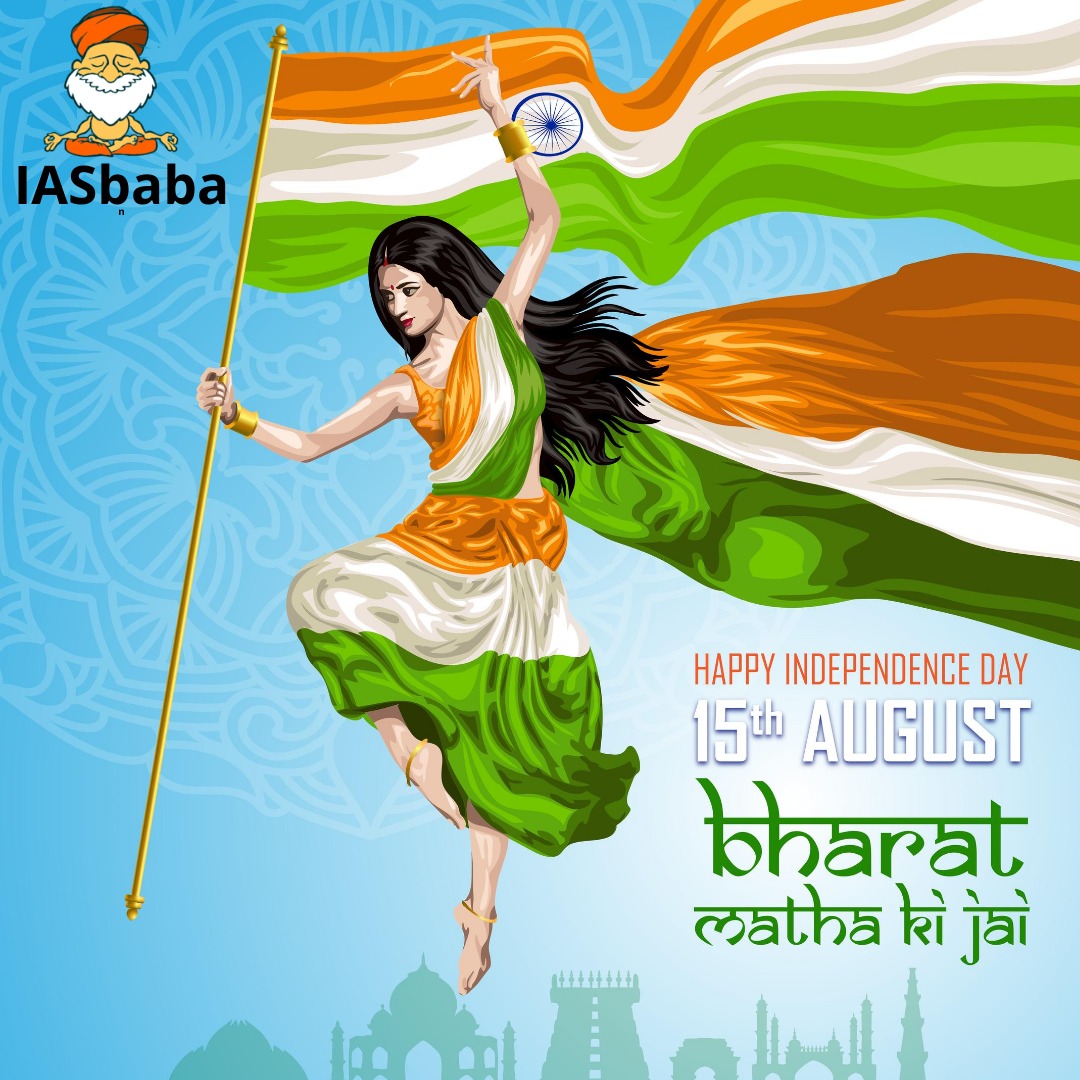 As a kid, the speeches memorised and then rendered verbatim on the eve of Independence Day would be so hackneyed and banal that each year the entire set up for celebrations in the school would appear to be the replay of previous years' celebrations. Nothing changed about the set up. The dresses, the songs, the plays and the sweets would feel so nostalgic each year. Then in few years time, after we entered the college, these memories would start fo fade and 15th August would be just another day for fun and frolic with friends. But yet, the set up still remains the same. The same old songs, the same old speeches and the same old sweets, as if a reminder of the non-transitory and deeply entrenched moments that Independence Day embodies.
That is unfortunate, isn't it? Now think about it. How many Independence days have you celebrated and how many times have you committed to break the shackles of your own notions, habits and stereotypes? In a world, cluttered with biases and misinformation, only if we are able to achieve freedom of thought, we would be free in the true sense. But by far, that is the most elusive thing to achieve for our generations. And it is not about freedom of thought only. We are subservient to our own bad habits. So this Independence day, take a vow to break these shackles.
For a civil services aspirant, this freedom assumes even greater significance. What should be your priorities as a student? Hard work, alacrity and diligence, isn't it? But what do you mostly do? Leaving behind the ascetic saints of this field, most of you would procrastinate, spend hours on the social media and watch numerous web series. While there is no issue in that, the problem arises when you become slaves to your own habits. If you are not able to convince yourself to stop staring at the mobile screen and start your studies, you are no better than a slave of the social media. It dictates you and your daily routine after all. If you keep on thinking that you will start all the hard work the next day and that next day never comes, you are servile to your own predilection towards wasting the most important asset- time.
Although an unfair comparison, but if you find Sacred Games more interesting than the Keshvanand Bharti case and you find it impossible to stop the binge-watching, you are powerless against the temptations that are on offer. These things distracts you and take away a substantial part of your precious time. We are not asking you to leave everything and become the apostate of social media and the internet. We are just asking you to be more sensible and balanced. There is a difference between entertainment and addiction. This time will never come back (it may if you have seen too many episodes of 'Dark' of Netflix).
Further, you need independence of thoughts. If you are just like any other individual that gets swayed by popular but biased perceptions and form your opinion based upon your social media feeds, you are intellectually a slave. As a civil services aspirant, you need to be a thinking individual. Your actions and thoughts must be rooted in the constitutional value system. If the critical socio-economic and political issues of the country appear black and white to you with simple answers, it means you don't think enough and your opinions are easily shaded by the opinions of others. This is the last thing you want as a civil services aspirant.
In 2020, the fears of imperial expansionism and colonial supremacy have ceased to exist. The fear of a country making the citizens of other country slaves in its plantation fields would sound absurd. What has replaced these fears is the fear of our thoughts becoming the slaves of institutionalised prejudice and propaganda. If you want to contribute towards a world that is free from such influences, the best beginning point is today. Start changing your habits and notions now and see the world around you transforming for better.
IASbaba wishes you all a very happy Independence Day.
For a dedicated peer group, Motivation & Quick updates, Join our official telegram channel – https://t.me/IASbabaOfficialAccount
Subscribe to our YouTube Channel HERE to watch Explainer Videos, Strategy Sessions, Toppers Talks & many more…