Dear Students,
IASbaba has yet again achieved spectacular results this year.
We are happy to share some testimonials of the toppers of UPSC/CSE 2021 who have written to us.
It is their sheer hard work and sincere efforts which has made them achieve this feat. We salute their efforts and take this opportunity to congratulate all of them.
This kind of gratitude showered upon us, further motivates us to help and support the aspirants' community and give our best in what we do, i.e. Mentoring and giving them the right direction to achieve their goal. 
TESTIMONIALS OF IASbaba's UPSC/CSE 2021 Toppers!
---
Kushal Jain (AIR 40, UPSC CSE 2021) –
ILP – Integrated Learning Programme Student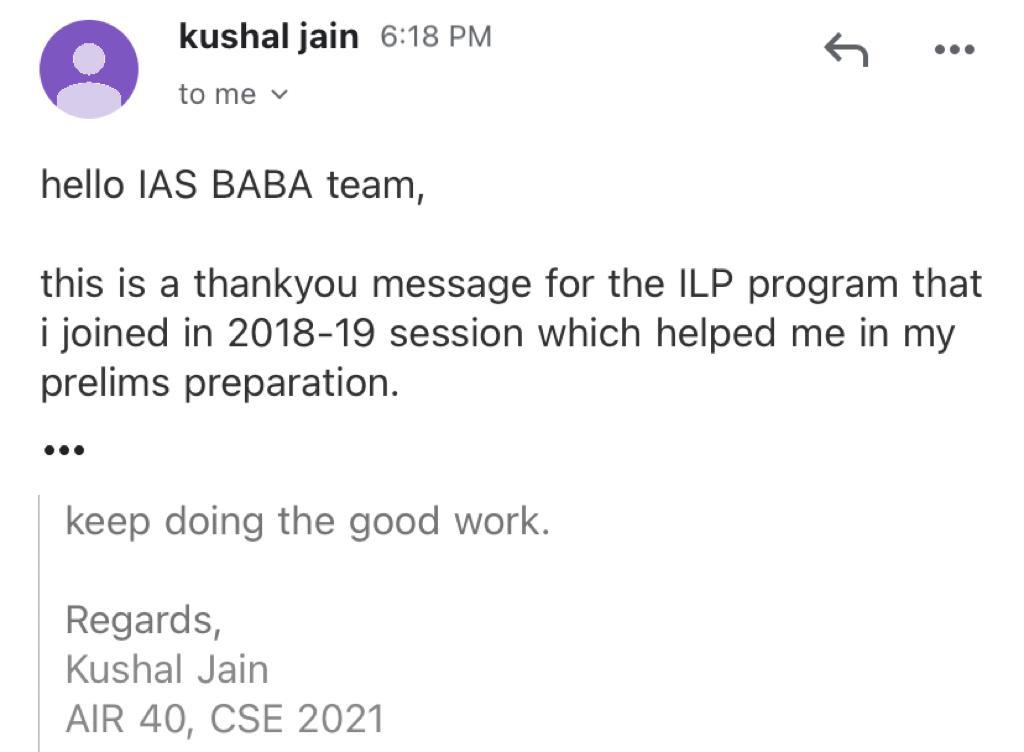 Anjali Shrotriya (AIR 44, UPSC CSE 2021) –
Baba's Gurukul & Geography Optional Foundation Course Student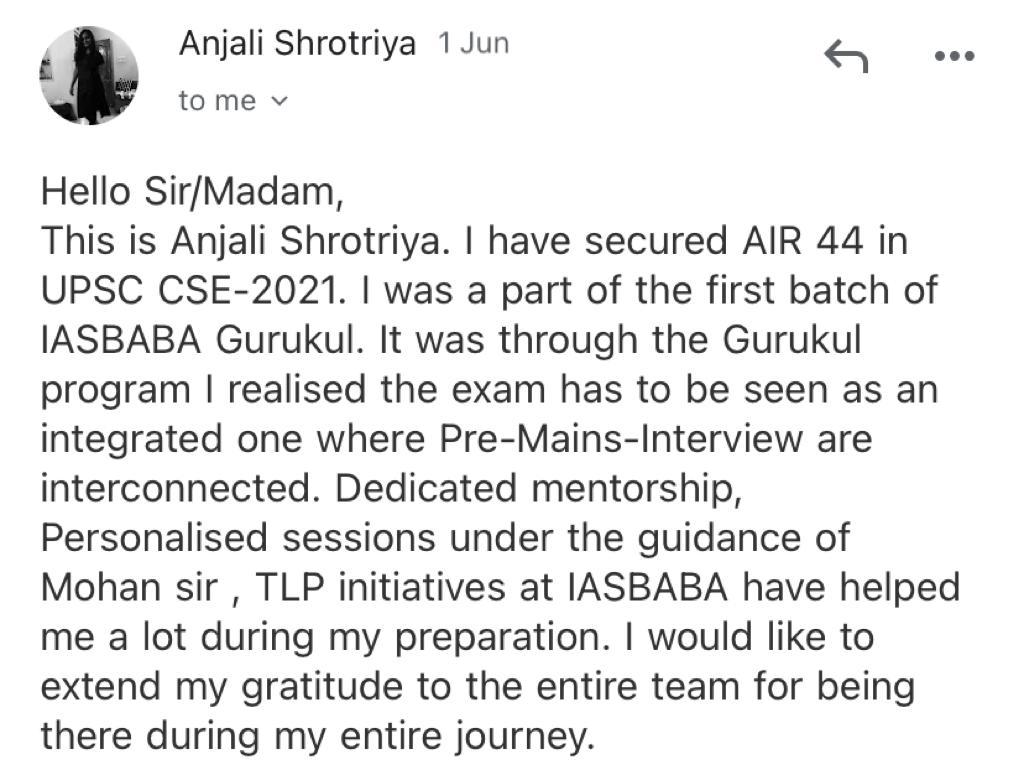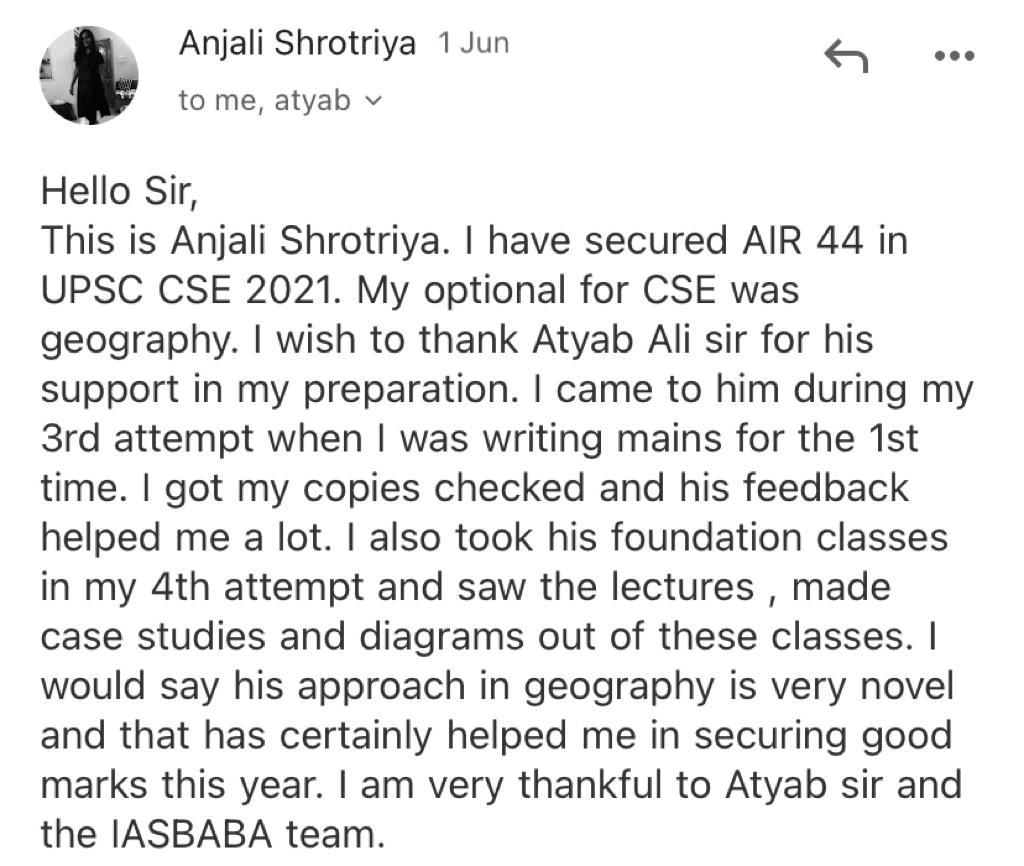 ---
DIVYA SHAKTI (AIR 58, UPSC CSE 2021) – IASbaba's ILP Student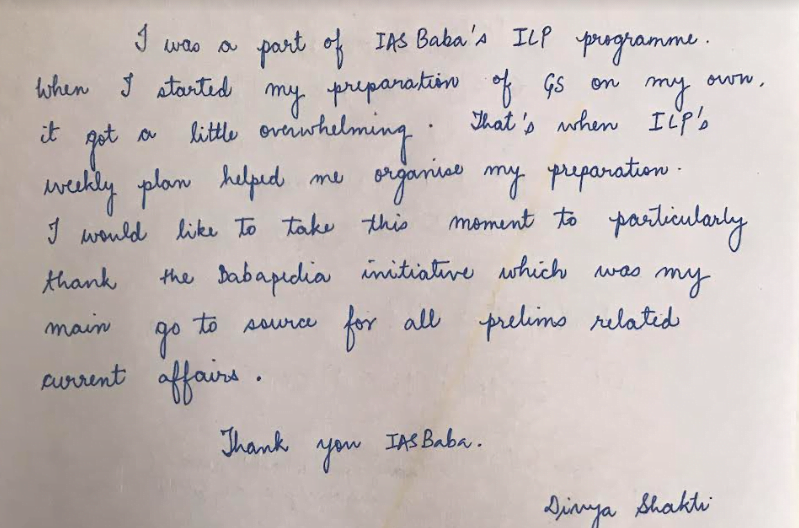 ---
INDRASHIS DATTA (AIR 94, UPSC CSE 2021) – IASbaba's TLP+ Mains Test Series & IMP Student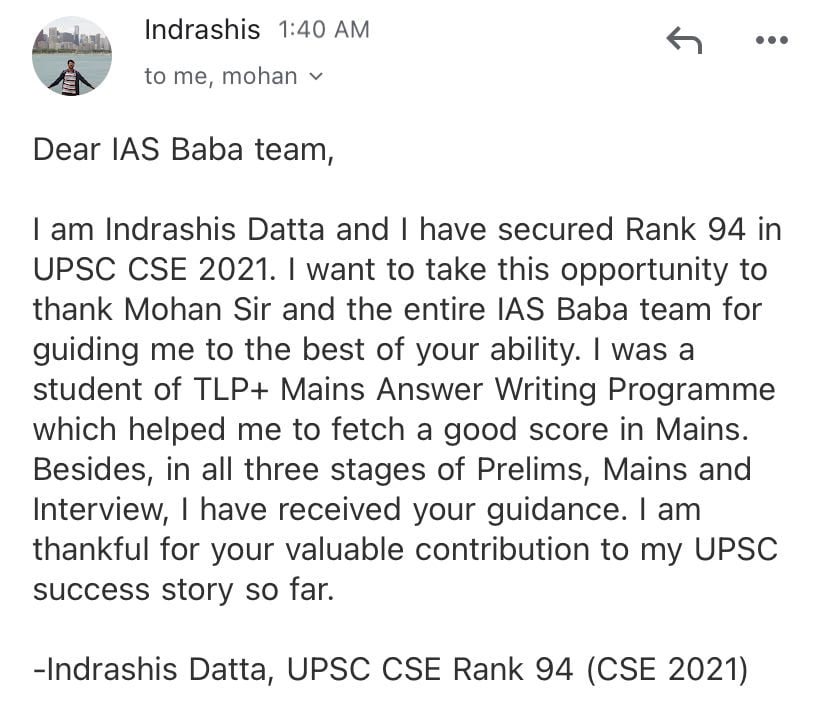 ---
MINI SHUKLA (AIR 96, UPSC CSE 2021) – IASbaba's IMP Student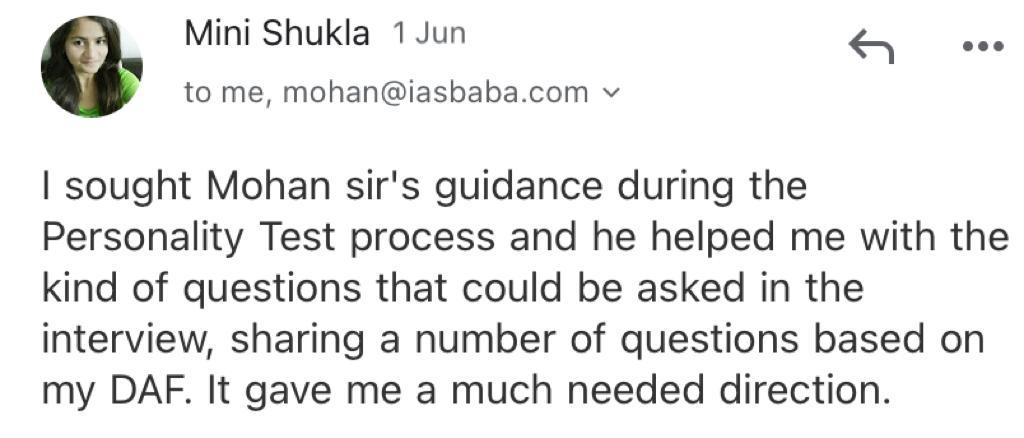 ---
ROJA S RAJAN (AIR 108, UPSC CSE 2022) – IASbaba's TLP (Mains Answer Writing) and IMP Student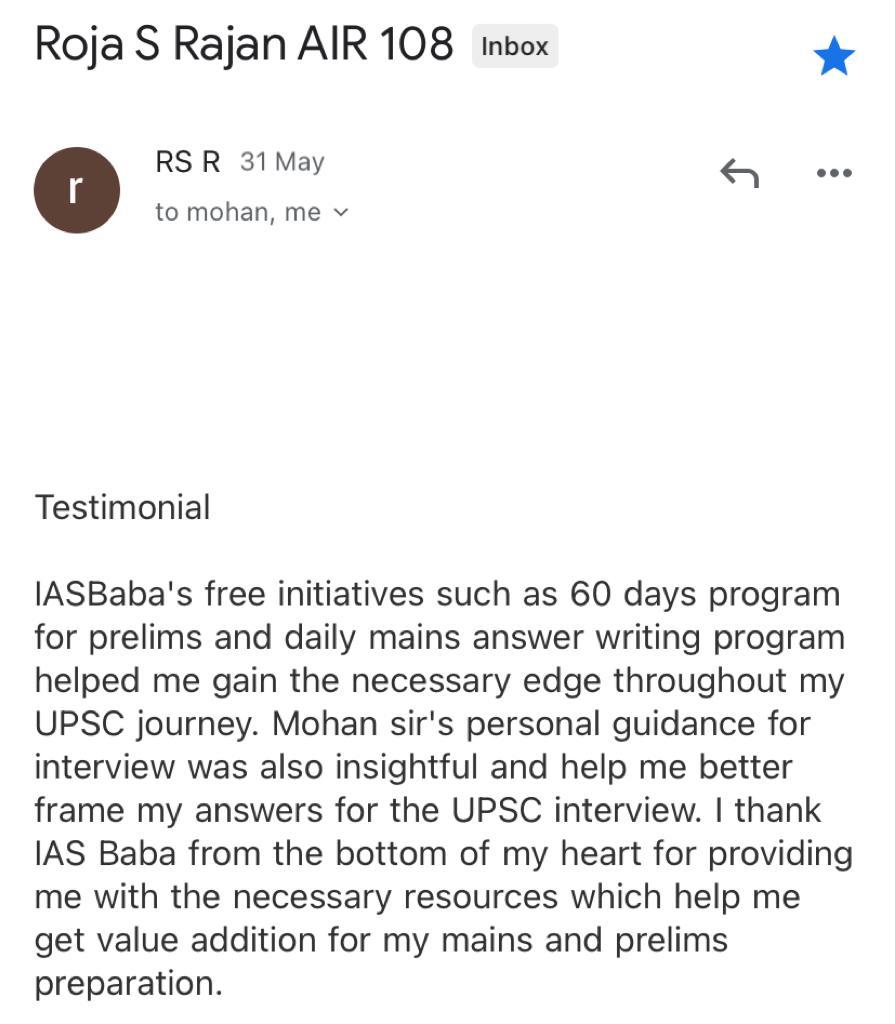 ---
ABHINAV SINGH (AIR 146, UPSC CSE 2021) – IASbaba's 60 Days RaRe (Prelims Program) and IMP Student

---
NAVDEEP AGGARWAL (AIR 150, CSE 2021) – IASbaba's TLP+ Mains Test Series & IMP Student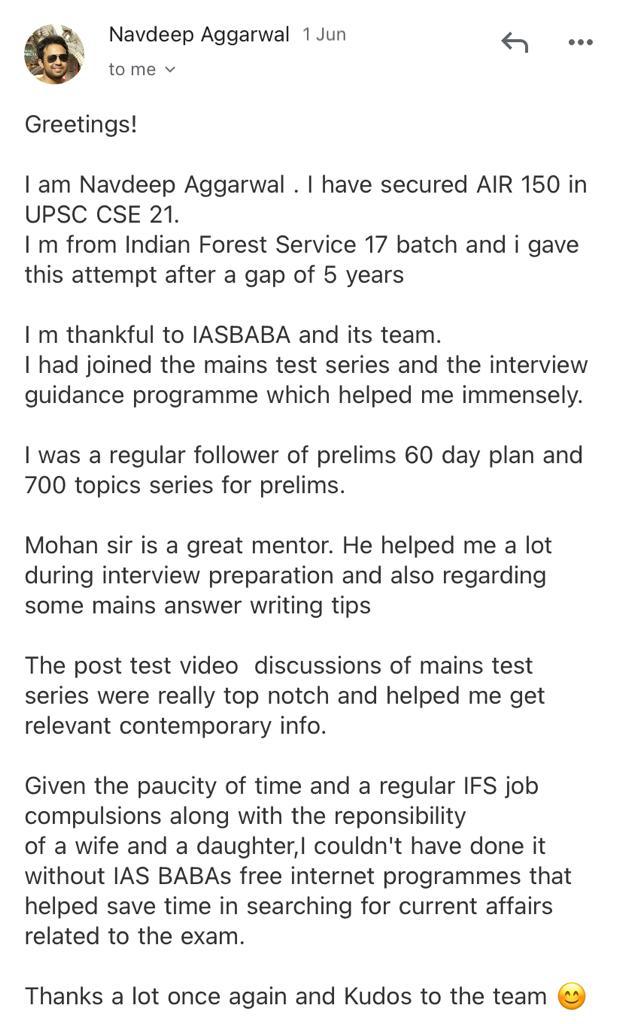 ---
Pratik Agarwal (AIR 156, UPSC CSE 2021) – Student of 60 Days RaRe Programme & Interview Mentorship Program (IMP)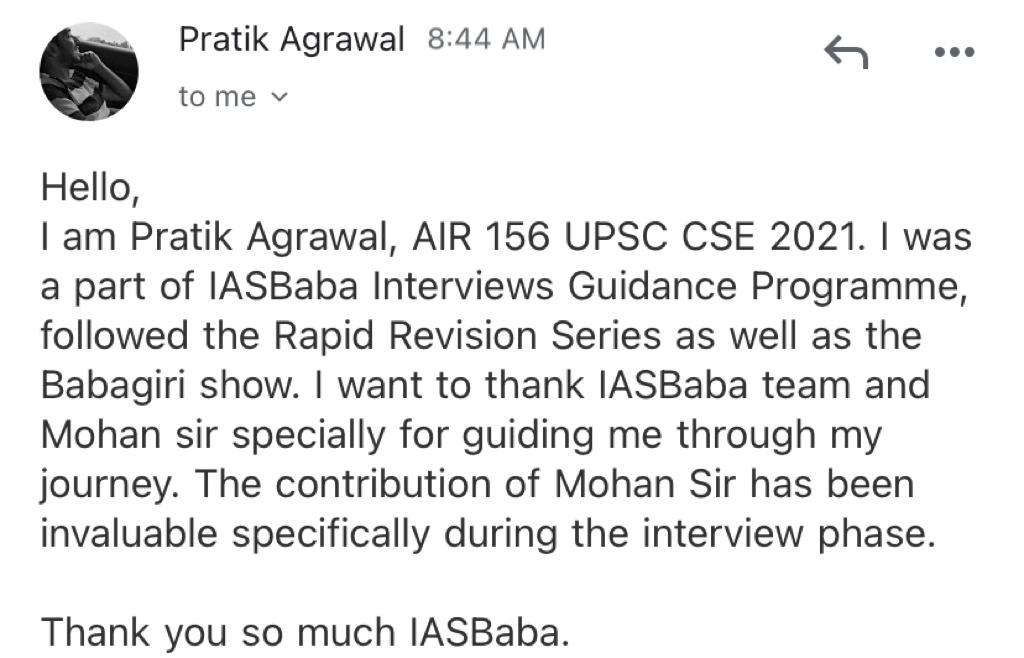 ---
ANKITA MISHRA (AIR 169, UPSC CSE 2021) – Baba's Gurukul and ILP Student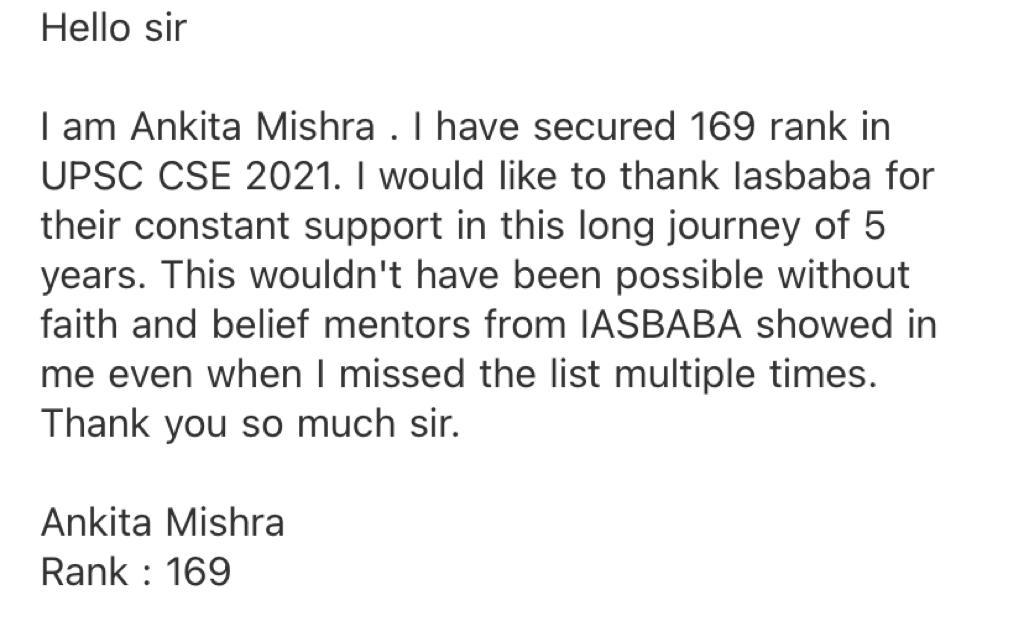 ---
M P RAJESH PONNAPPA (AIR 222, UPSC CSE 2021) – Baba's Gurukul Student
---
PEEYUSH DUBEY (AIR 289, UPSC CSE 20121) – IASbaba's TLP+Mains Test Series Student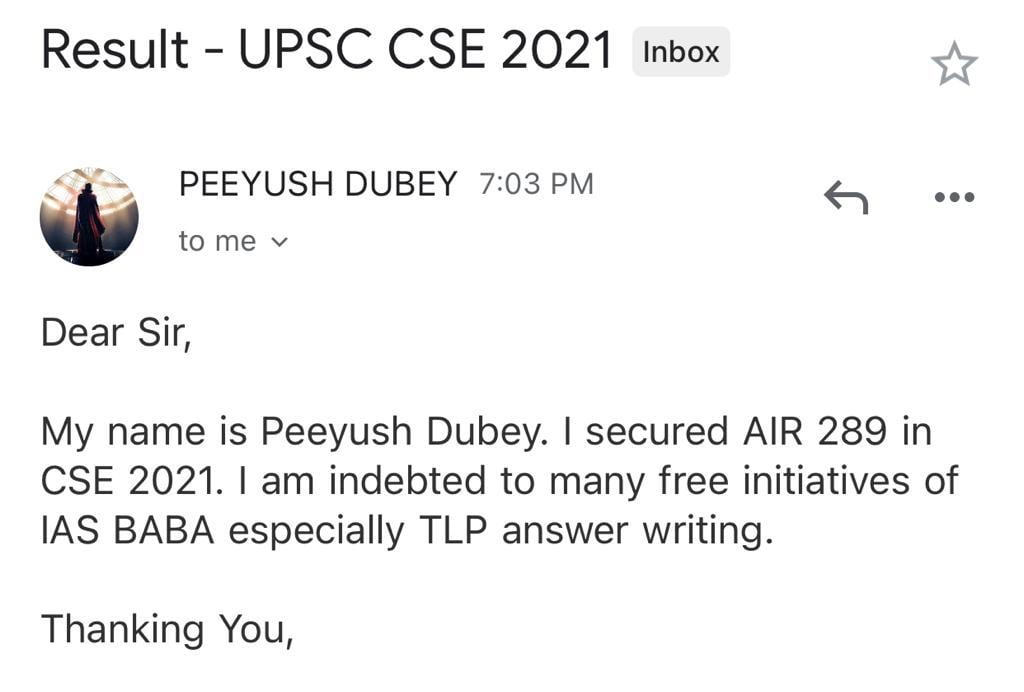 ---
KAJALE VAIBHAV NITIN (AIR 325, UPSC CSE 20121) – IASbaba's TLP+ Mains Test Series & IMP Student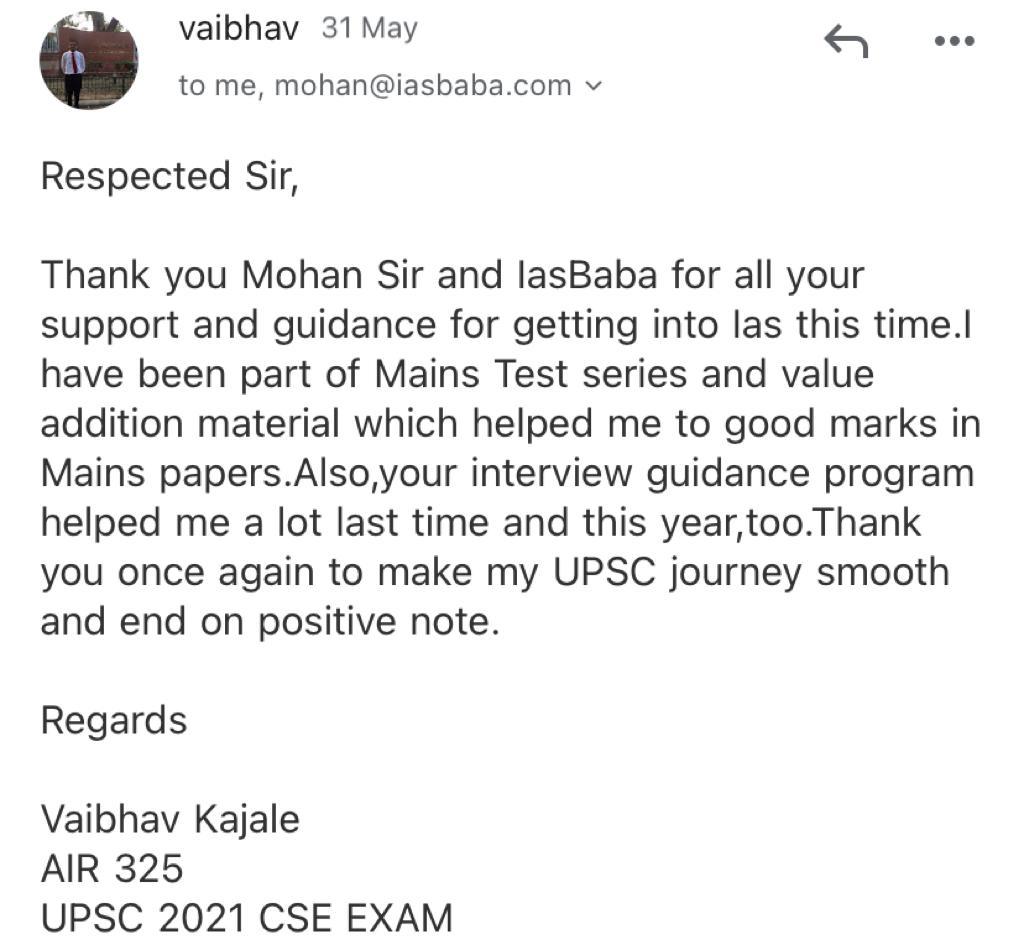 ---
DIVYA P (AIR 323, UPSC CSE 20121) – IASbaba's TLP+ Mains Test Series & IMP Student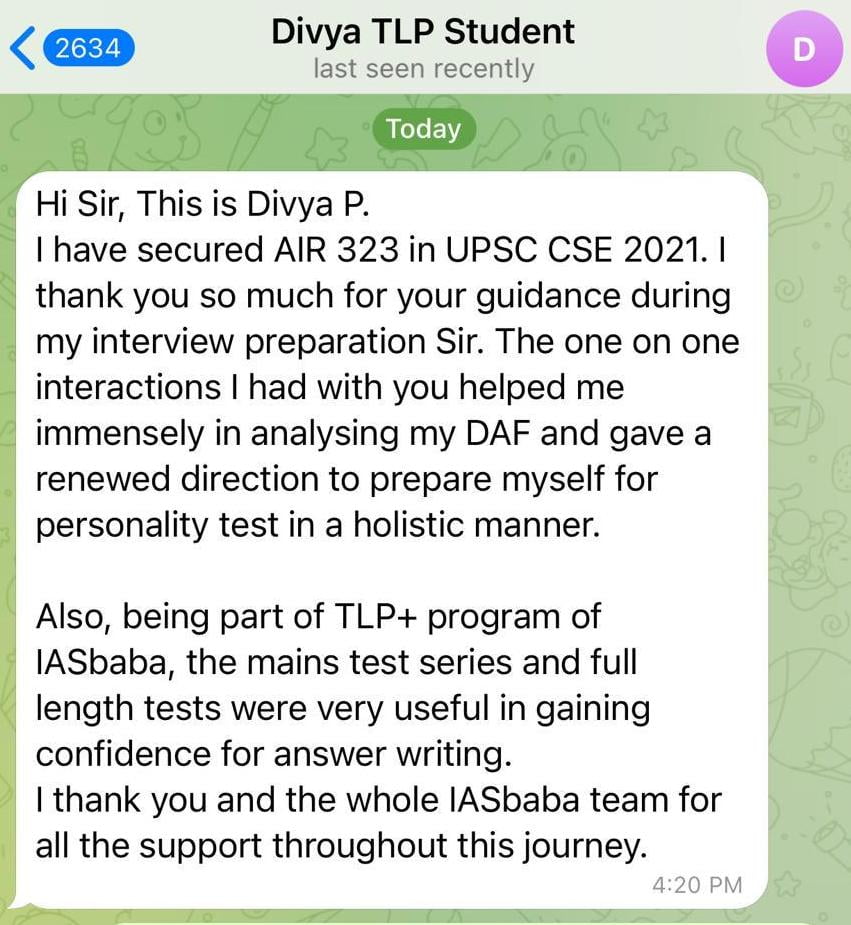 ---
MANOJ KUMAR YADAV (AIR 381, UPSC CSE 2021) – IASbaba's IMP Student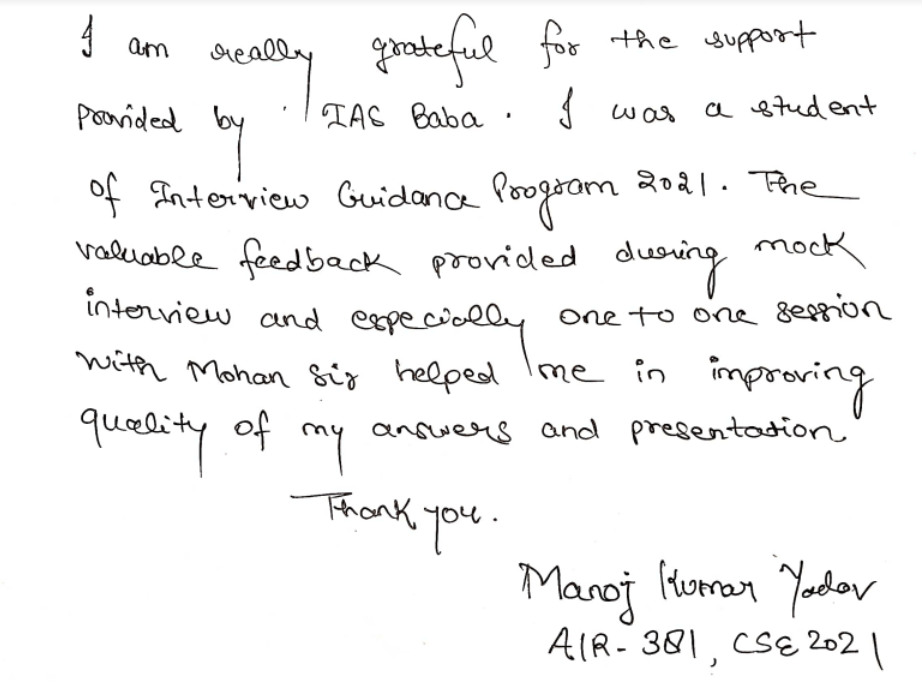 ---
AJINKYA MANE (AIR 424, UPSC CSE 2021) – IASbaba's 60 Days RaRe Program and Interview Mentorship Program (IMP) Student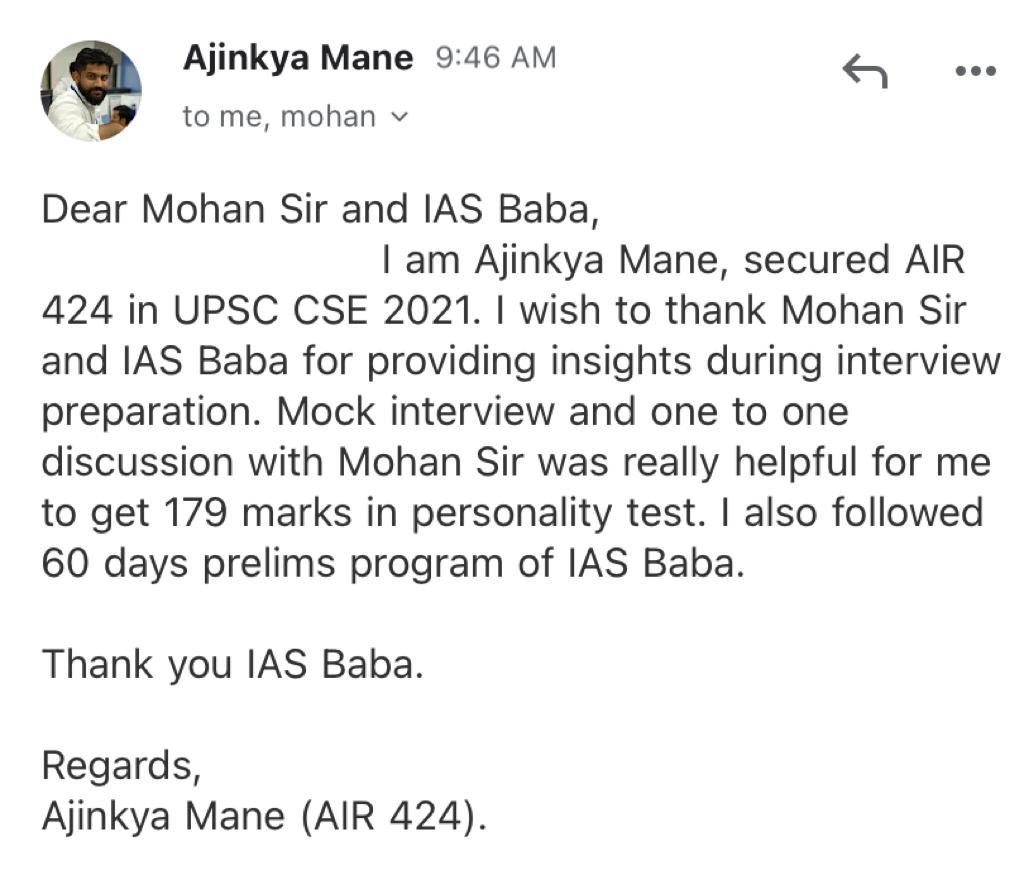 RUTHVIK BAIRY (AIR 461, UPSC CSE 2021) – Regular Follower of IASbaba's Current Affairs Monthly Magazine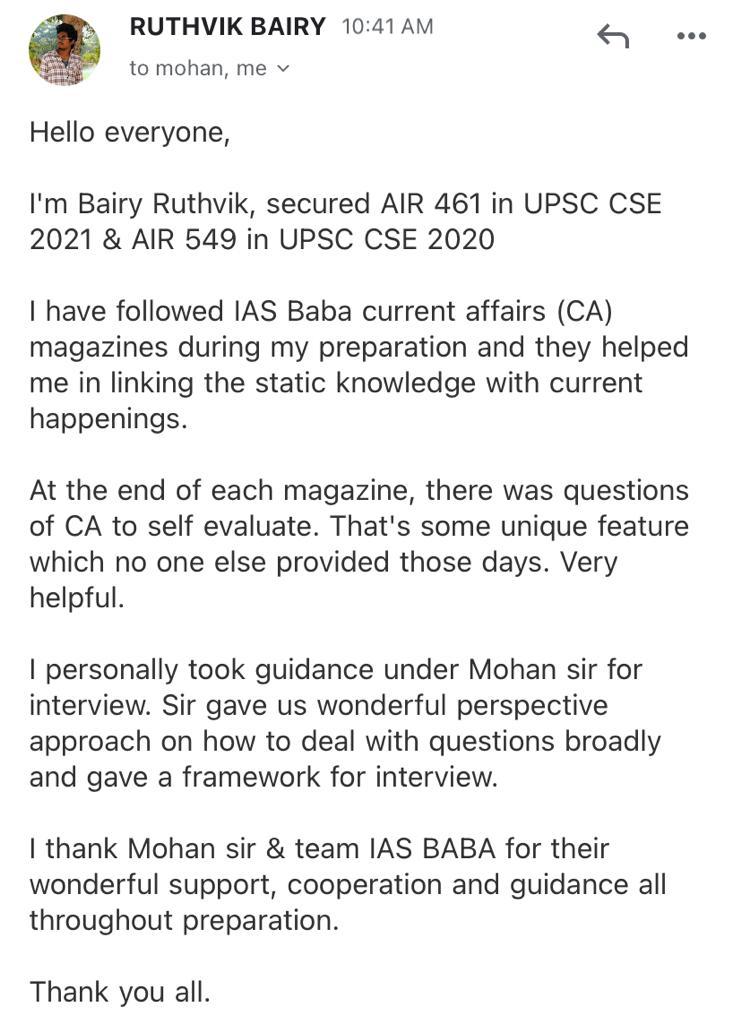 ---
P SRAVAN KUMAR (AIR 521, UPSC CSE 2021) – IASbaba's TLP+ (Mains Answer Writing), PEP (Prelims Exclusive Program) & IMP Student
---
MAVIS TAK (AIR 386, UPSC CSE 2021) – IASbaba's IMP Student

---
SPARSH VERMA (AIR 644, UPSC CSE 2021) – Regular Follower of IASbaba's Current Affairs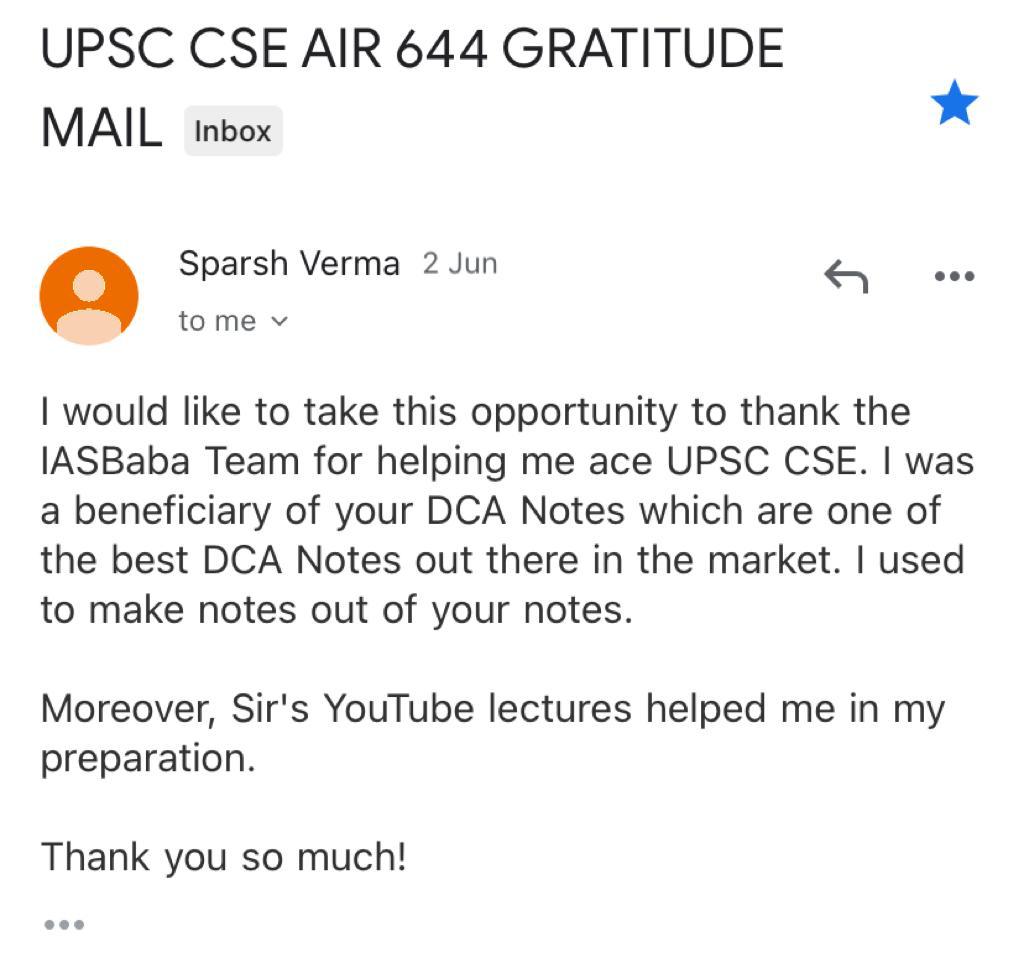 Thank You
IASbaba Team
For a dedicated peer group, Motivation & Quick updates, Join our official telegram channel – https://t.me/IASbabaOfficialAccount
Subscribe to our YouTube Channel HERE to watch Explainer Videos, Strategy Sessions, Toppers Talks & many more…