Context: Melocanna Baccifera, a tropical bamboo species, has long intrigued researchers for its association with the occurrence of 'bamboo death,' 'rat floods' and famines in northeast India.
About Melocanna Baccifera: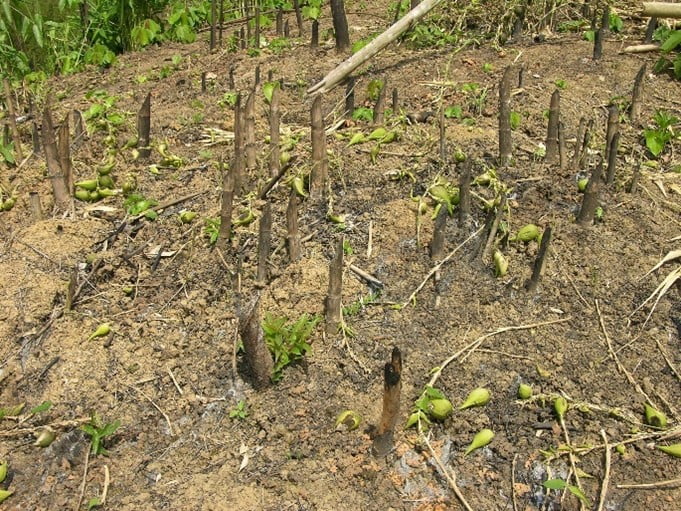 Melocanna Baccifera is an evergreen bamboo with an elongated rhizome that produces single culms arising at a distance of about 60 cm apart and reaching a height of 10 – 20 metres.
The thin-walled culms have a diameter of 50 – 90mm, with internodes 30 – 60cm long. It is an aggressive bamboo, easily occupying large open areas, due to its vigorous long rhizomes and, when fruiting, due to its easily germinating fruits.
One of the most useful bamboos within its native range, especially in Bangladesh, it provides edible shoots, medicine and culms that have a wide range of uses.
The plant is also grown as an ornamental purposes.
Cultivation of Melocanna Baccifera:
A plant of the moist tropics. It grows best in areas where the mean annual temperature falls within the range 20 – 33°c, though it can tolerate 15 – 38°c.
It prefers a mean annual rainfall in the range 2,000 – 3,000mm, tolerating 600 – 4,400mm.
Succeeds in moist soils, preferring a fertile medium to heavy soil.
Young shoots are harvested in the rainy season. Culms are considered mature when 2 years old.
The average green culm yield is estimated at 12,000 culms/ha per 3 years, weighing about 84 tonnes.
Bamboos have an interesting method of growth. Each plant produces a number of new stems annually – these stems grow to their maximum height in their first year of growth, subsequent growth in the stem being limited to the production of new side branches and leaves.
Bamboos in general are usually monocarpic, living for many years before flowering, then flowering and seeding profusely for a period of 1 – 3 years before usually dying.
The plant flowers gregariously, with a flowering cycle of 30 – 45 years. In the season before flowering no new shoots are produced. Flowering may continue for about 10 years over a tract that is sometimes called a flowering wave.
Uses of Melocanna Baccifera:
Edible Uses:
Young shoots – cooked
The shoots are also sliced and dried in the sun for preservation
The remarkable large fruits are fleshy and edible
They are used as a famine food
The leaves may be used in brewing liquor
Medicinal Uses:
Tabashir, which is a siliceous concretion found in the culms of the bamboo stem, can be collected from the culms.
It is used as a tonic in treating respiratory diseases.
Other Uses:
The culms are widely used in house building; to make woven wares such as baskets, mats, handicrafts, wall plates, screens and hats; and for domestic utensils
The culms are an important source of superior paper pulp
Source: The Hindu
Previous Year Question
Q.1)  Among the following crops, which one is the most important anthropogenic source of both methane and nitrous oxide ?  (2022)
Cotton
Rice
Sugarcane
Wheat
Q.2) With reference to "Gucchi" sometimes mentioned in the news, consider the following statements:
It is a fungus.
It grows in some Himalayan Forest areas.
It is commercially cultivated in the Himalayan foothills of north-eastern India.
Which of the statements given above is/are correct? (2022)
1 only
3 only
1 and 2
2 and 3
For a dedicated peer group, Motivation & Quick updates, Join our official telegram channel – https://t.me/IASbabaOfficialAccount
Subscribe to our YouTube Channel HERE to watch Explainer Videos, Strategy Sessions, Toppers Talks & many more…