---
(PRELIMS & MAINS Focus)
---
Lake Chad
Syllabus
Context: A report by Refugees International, a humanitarian organisation has highlighted the dangerous link between climate change and conflict in countries like Cameroon, Chad, Niger and Nigeria in the Lake Chad Basin.
Shrinking natural resources due to adverse weather are heightening tensions across communities and displacing people.
Around 3 million people have been displaced and an additional 11 million need humanitarian assistance.
About Lake Chad: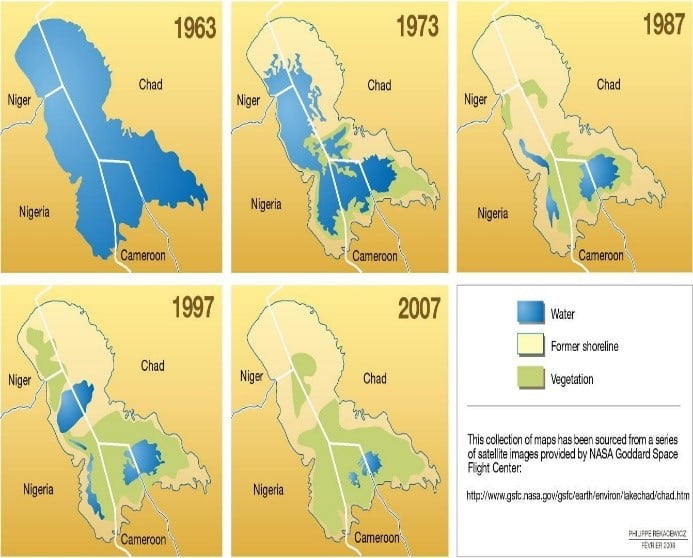 The Lake Chad is a vast area of fresh water located in the middle of sand dunes which covers territories in 4 countries: Nigeria, Cameroon, Niger and Chad.
Palaeography informs us that the Lake Chad has been constantly evolving with respect to the environmental conditions.
It is an endorheic lake fed mainly by the Logone Chari and Komadougou watercourses.
This ecosystem contains a great variety of wet zones which include open water, polders, temporary or permanent ponds, some of them being rich in natron.
Around the lake, sand deserts and water meet in a complex network of meanders which are sometimes cultivated.
Receding waters in dry season expose wide floodplains on the banks of the lake.
They shelter water plants such as papyrus and spirulina but also numerous animal species such as the migratory birds, which use these plains as resting areas.
The Chad Basin National Park (Lake Chad Nigeria Section) is located between Borno and Yobe states in the extreme north-eastern corner of Nigeria.
The Park is generally described as being in the conventional basin of the famous but rapidly shrinking Lake Chad.
The Chad Basin remains the only existing stronghold of Giraffe and Ostrich in Nigeria.
The Lake Chad environment presents an exceptional mosaic of plant formations forming as many biotopes, oasis and wet zones of international importance.
The Lake Chad and its islands, maintain their natural morphology which gorges this cultural landscape on which human communities developed.
The Chad Basin National Park shares the same ecosystem with the Waza National Park in the Republic of Cameroon to the east.
Its Wetlands and Oases are very important in the mitigation of the desertification process in north-eastern Nigeria and the overall conservation management efforts of the Chad Basin as a whole.
The natural values are almost identical to those of the Okavango Delta, the Lakes of Ounianga and the Kenya Lake System in the Great Rift Valley in Africa; but they are also comparable to those of the West Lake Cultural Landscape of Hangzhou in China and the Ahwar of Southern Iraq.
Source: DownToEarth
Previous Year Questions
Q.1) Which one of the lakes of West Africa has become dry and turned into a desert?
Lake Victoria
Lake Faguibine
Lake Oguta
Lake Volta
Q.2) The term "Levant" often heard in the news roughly corresponds to which of the following regions?
Region along the eastern Mediterranean shores
Region along North African shores stretching from Egypt to Morocco
Region along Persian Gulf and Horn of Africa
The entire coastal Mediterranean Sea of areas
---
National Commission for Women
Syllabus
Context: The Hon'ble President of India will address the 31st Foundation Day of the National Commission for Women in Delhi on January 31st, 2023. The theme of the programme is 'Sashakt Nari Sashakt Bharat' aimed at acknowledging and celebrating the stories of women who have excelled and paved their journey to leave a mark.
About National Commission for Women:
The National Commission for Women was set up as a statutory body in January 1992 under the National Commission for Women Act, 1990.
National Commission for Women (NCW) is entrusted with-

Reviewing the Constitutional and Legal safeguards for women;
Recommending remedial legislative measures;
Facilitating redressal of grievances and
Advising the Government on all policy matters affecting women.

Membership: Members of the NCW include-

A Chairperson, committed to the cause of women, to be nominated by the Central Government.
Five members to be nominated by the Central Government from amongst persons of ability, integrity and standing who have had experience in law or legislation, trade unionism, management of an industry potential of women, women's voluntary organizations (including women activist), administration, economic development, health, education or social welfare;
A Member-Secretary to be nominated by the Central Government

NCW is responsible for investigating and examining all matters relating to the safeguards provided for women under the Constitution and other laws.
NCW presents its reports to the Central Government, annually and at such other times as the Commission may deem fit, reports upon the working of those safeguards.
Source: PIB
---
Indian Institute of Corporate Affairs (IICA)
Syllabus
Prelims – Governance and Economy
Context: The Indian Institute of Corporate Affairs (IICA), a think tank under the Ministry of Corporate Affairs, Government of India launched today the third batch of IICA Valuation Certificate Program (IVCP) – the Gold Standard in Valuation Education.
About Indian Institute of Corporate Affairs:
IICA was registered as a society on September 12, 2008 under the Societies Registration Act, 1860.
An autonomous institute, IICA works under the aegis of the Ministry of Corporate Affairs to deliver opportunities for research, education, and advocacy.
It is also a think tank that curates a repository of data and knowledge for policy makers, regulators as well as other stakeholders working in the domain of corporate affairs.
Set up as the premier organization that aims at providing astute and credible intellectual leadership in corporate regulation, governance and running sustainable businesses, IICA is a think-tank, capacity building and service delivery institute.
Its objective is to continuously improve the quality of all corporate financial reporting in India.
IICA Valuation Certificate Program (IVCP) is a flagship course by IICA that has earned the distinction of 'Gold Standard in Valuation Education'.
Launched in 2019, 250+ participants from diverse backgrounds have registered for the course with average experience of 20+ years.
The course is recognized by International Valuation Standards Council (IVSC) and is recommended by Insolvency and Bankruptcy Board of India (IBBI) to all Registered Valuers (RVs), Department of Financial Services (DFS) to all Public Sector Banks (PSBs) and Financial Institutions (FIs) and Department of Investment and Public Asset Management (DIPAM) to all Central Public Sector Enterprises (CPSEs).
International Valuation Standards Council:
The IVSC is a not-for-profit organisation that acts as the global standard setter for the valuation profession, serving the public interest.
The IVSC is overseen by a Board of Trustees which includes former finance ministers, leading financial and securities regulators, heads of valuation professional organisations and standard-setting bodies.
Independent technical boards of international experts are appointed to lead the development of the IVS.
There are more than 180 member organisations of the IVSC, operating in 137 countries worldwide including India.
The IVSC is headquartered in London, UK.
Insolvency and Bankruptcy Board of India:
The Insolvency and Bankruptcy Board of India was established on 1st October, 2016 under the Insolvency and Bankruptcy Code, 2016 (Code).
It is a unique regulator: regulates a profession as well as processes.
It has regulatory oversight over the Insolvency Professionals, Insolvency Professional Agencies, Insolvency Professional Entities and Information Utilities.
It writes and enforces rules for processes, namely, corporate insolvency resolution, corporate liquidation, individual insolvency resolution and individual bankruptcy under the Code.
It has also been designated as the 'Authority' under the Companies (Registered Valuers and Valuation Rules), 2017 for regulation and development of the profession of valuers in the country.
Source: PIB
Previous Year Questions
Q.1) With reference to the 'Banks Board Bureau (BBB)', which of the following statements are correct? (2022)
The Governor of RBI is the Chairman of BBB.
BBB recommends for the selection of heads for Public Sector Banks.
BBB helps the Public Sector Banks in developing strategies and capital raising plans.
Select the correct answer using the code given below:
1 and 2 only
2 and 3 only
1 and 3 only
1, 2 and 3
Q.2) With reference to Urban Cooperative Banks in India, consider the following statements:
They are supervised and regulated by local boards set up by the State Governments.
They can issue equity shares and preference shares.
They were brought under the purview of the Banking Regulation Act, 1949 through an Amendment in 1996
Which of the statements given above is/are correct? (2021)
1 only
2 and 3 only
1 and 3 only
1, 2 and 3
---
Methane Emissions
Syllabus
Context: Microsoft co-founder Bill Gates has invested in an Australian climate technology start-up that aims to curtail the methane emissions of cow burps, according to a report in the BBC.
About Methane:
Methane (CH4) is a hydrocarbon that is a primary component of natural gas.
Methane is also a greenhouse gas (GHG), so its presence in the atmosphere affects the earth's temperature and climate system.
Methane (CH4) is a colourless, odourless and highly flammable gas.
Methane is the second most abundant anthropogenic GHG after carbon dioxide (CO2), accounting for about 20 percent of global emissions.
China, the United States, Russia, India, Brazil, Indonesia, Nigeria, and Mexico are estimated to be responsible for nearly half of all anthropogenic methane emissions.
Because methane is both a powerful greenhouse gas and short-lived compared to carbon dioxide, achieving significant reductions would have a rapid and significant effect on atmospheric warming potential.
Sources of Methane:
Globally, 50 to 65% of total methane emissions come from the following human-caused activities:
Raising livestock: Ruminants such as cows, sheep, goats, and buffaloes have a special type of digestive system that allows them to break down and digest food that non-ruminant species would be unable to digest.

Livestock emissions (from manure and gastroenteric releases) account for roughly 32 per cent of human-caused methane emissions.

Leaks from natural gas systems
Landfills and waste from homes and businesses
Agriculture is the predominant source.
Paddy rice cultivation in which flooded fields prevent oxygen from penetrating the soil, creating ideal conditions for methane-emitting bacteria – accounts for another 8 per cent of human-linked emission.
Consequences of Methane:
Potency: Methane is about 80 times more powerful at warming the atmosphere than carbon dioxide over a 20-year period.
Ozone formation: Methane also contributes to the formation of ground-level ozone a hazardous air pollutant and greenhouse gas.
Global warming: Methane has accounted for roughly 30 per cent of global warming since pre-industrial times and is proliferating faster than at any other time since record keeping began in the 1980s.
Global and Indian Initiatives to tackle Methane Emissions
India Greenhouse Gas Program:
This Program is an industry-led voluntary framework aiming to help Indian companies monitor progress towards measurement and management of GHG emissions using tools and methodologies from WRI's (World Resources Institute) GHG Protocol.
Harit Dhara:
The Harit Dhara is an anti-methanogenic feed supplement prepared from the Natural Phyto-sources.
It is found very effective in reducing the enteric methane emission upto 17% to 20% when incorporated in the livestock feed.
Methane Alert and Response System:
UNEP's International Methane Emissions Observatory launched the Methane Alert and Response System (MARS) at COP27, a new initiative to accelerate implementation of the Global Methane Pledge by transparently scaling up global efforts to detect and act on major methane emissions sources.
Global Methane Initiative:
It was launched in 2004.
It is an international public-private initiative that advances cost-effective, near-term methane abatement and recovery and use of methane as a valuable energy source in three sectors: biogas (including agriculture, municipal solid waste, and wastewater), coal mines, and oil and gas systems.
It focuses on collective efforts and a cost-effective approach to reduce greenhouse gas (GHG) emissions and increase energy security, enhance economic growth, improve air quality and improve worker safety.
GMI includes 46 Partner Countries, which together represent approximately 75 percent of the world's estimated man-made methane emissions.
Active involvement by private sector entities, financial institutions, and other non-governmental organizations is essential to build capacity, transfer technology, and promote private investment.
Global Methane Pledge:
The Global Methane Pledge was launched at COP26 in November 2021 to catalyse action to reduce methane emissions.
Led by the United States and the European Union, the Pledge now has 111 country participants who together are responsible for 45% of global human-caused methane emissions.
By joining the Pledge, countries commit to work together in order to collectively reduce methane emissions by at least 30% below 2020 levels by 2030.
Source:                  Indian Express
Previous Year Questions
Q.1) Among the following crops, which one is the most important anthropogenic source of both methane and nitrous oxide ? (2022)
Cotton
Rice
Sugarcane
Wheat
Q.2) "Climate Action Tracker" which monitors the emission reduction pledges of different countries is a :  (2022)
Database created by coalition of research organisations
Wing of "International Panel of Climate Change"
Committee under "United Nations Framework Convention on Climate Change"
Agency promoted and financed by United Nations Environment Programme and World Bank
---
Mughal Gardens
Syllabus
Prelims – Medieval History
In News: The iconic Mughal Gardens at the Rashtrapati Bhavan (President's House) in Delhi have been renamed. "The collective identity of all the gardens at Rashtrapati Bhavan will be 'Amrit Udyan'.
The gardens will open to the public on January 31
About Mughal Gardens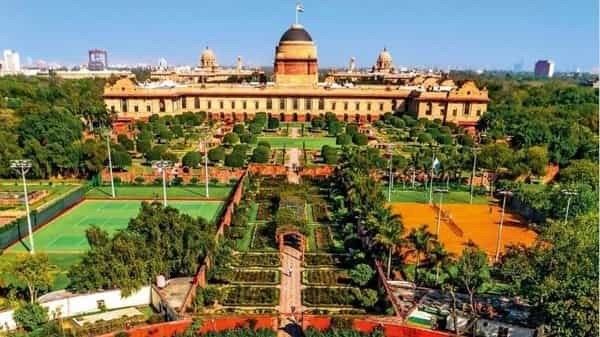 In Babur Nama, Babur says that his favourite kind of garden is the Persian charbagh style (literally, four gardens).
The charbagh structure was intended to create a representation of an earthly utopia – jannat – in which humans co-exist in perfect harmony with all elements of nature.
Defined by its rectilinear layouts, divided in four equal sections, these gardens can be found across lands previously ruled by the Mughals.
From the gardens surrounding Humanyun's Tomb in Delhi to the Nishat Bagh in Srinagar, all are built in this style – giving them the moniker of Mughal Gardens.
A defining feature of these gardens is the use of waterways, often to demarcate the various quadrants of the garden.
These were not only crucial to maintain the flora of the garden, they also were an important part of its aesthetic. Fountains were often built, symbolising the "cycle of life.
The gardeners of the Rashtrapati Bhavan have kept alive the tradition of nurturing the defining feature of the gardens — the multitude of rose varieties.
They include Adora, Mrinalini, Taj Mahal, Eiffel Tower, Scentimental, Oklahoma (also called Black Rose), Black Lady, Blue Moon and Lady X.
There are also roses named after personalities: Mother Teresa, Raja Ram Mohan Roy, Abraham Lincoln, Jawahar Lal Nehru, and Queen Elizabeth — not to forget Arjun and Bhim. The ingenious gardeners also introduced new, exotic varieties of flowers like birds of paradise, tulips and heliconia in 1998.
For instance, C Rajagopalachari, the last Governor General of India, made a political statement when during a period of food shortage in the country, he himself ploughed the lands and dedicated a section of the garden to foodgrains.
Today, the Nutrition Garden, popularly known as Dalikhana, stands in that spot, organically cultivating a variety of vegetables for consumption at the Rashtrapati Bhavan.
President R Venkatraman added a cactus garden (he just liked cacti) and APJ Abdul Kalam added many theme-based gardens: from the musical garden to the spiritual garden.
History of Mughal gardens
In 1911, the British decided to shift the Indian capital from Calcutta to Delhi.
About 4,000 acres of land was acquired to construct the Viceroy's House with Sir Edwin Lutyens being given the task of designing the building on Raisina Hill.
Lutyens' designs combined elements of classical European architecture with Indian styles, producing a unique aesthetic that defines Lutyens' Delhi till date.
Lady Hardinge, the wife of the then Viceroy, urged planners to create a Mughal-style garden.
It is said that she was inspired by the book Gardens of the Great Mughals (1913) by Constance Villiers-Stuart as well as her visits to the Mughal gardens in Lahore and Srinagar.
Source: Indian Express
Previous Year Questions
Q.1) Who among the following Mughal Emperors shifted emphasis from illustrated manuscripts to album and individual portrait? (2019)
Humayun
Akbar
Jahangir
Shah Jahan
---
Jatar Duel
Syllabus
In News: An ancient terracotta temple in West Bengal's Sundarbans, which has survived the ravages of time for a millennia, is now facing a very modern threat.
The impact of climate change, especially the increase in air salinity, is gradually eroding the temple walls
Jatar Duel: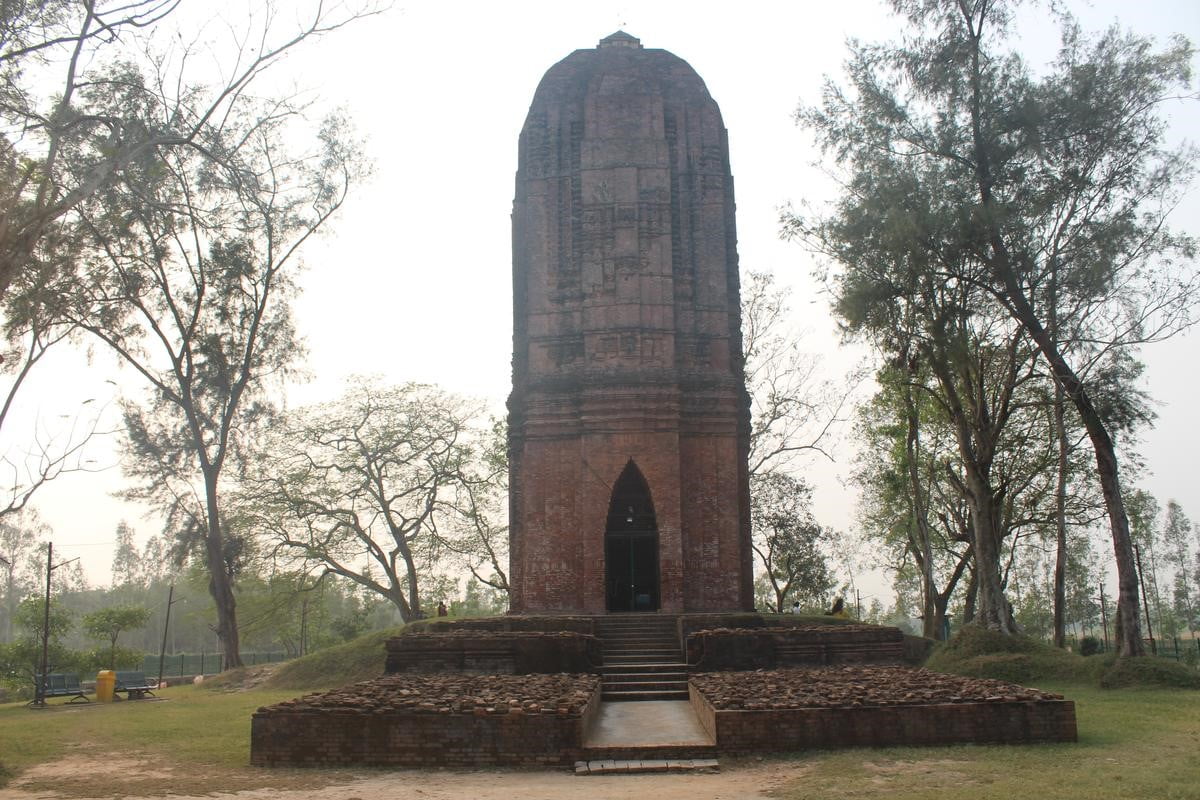 Jatar Deul is an eleventh century structure, which is located at Raidighi in South 24 Parganas and it is only a few kilometres from the sea.
Jatar Deul is a Shiva temple and is the tallest standing temple in the Sundarbans on the bank of the river Moni
There are a number of oral legends on why the temple is called Jatar Deul. The temple has a curvilinear tower similar to temple architecture of the Nagara order of Odisha temples
The temple is 98 feet high and it stands at a vacant site.
Jatar Deul is traditionally connected to an inscription, no longer traceable, by one Raja Jayantachandra, purported to have been issued in 975 AD.
the temple had considerable architectural merit and closely resembled Siddhesvara Temple at Bahulara, near Onda in Bankura district, on plan, elevation and decorative motifs
the temple is datable to the 10th or 11th century AD on the basis of its architecture.
An expert on West Bengal temples says that the temple was more likely to have been built around the beginning of the 13th century based on its architectural features.
Amphan, the tropical cyclone that ravaged coastal West Bengal, particularly the Sundarbans, in May 2020, had destroyed three trees at Jatar Deul, further exposing the temple to the gusty salt-laden coastal winds.
Sources: The Hindu
Previous Year Question
Q.1)With reference to Chausath Yogini Temple situated near Morena, consider the following statements:
It is a circular temple built during the reign of Kachchhapaghata Dynasty.
It is the only circular temple built in India.
It was meant to promote the Vaishnava cult in the region.
Its design has given rise to a popular belief that it was the inspiration behind the Indian Parliament building.
Which of the statements given above are correct?
1 and 2
2 and 3 Only
1 and 4
2, 3 and 4
---
Manipurs Heimang
Syllabus
Manipur's heimang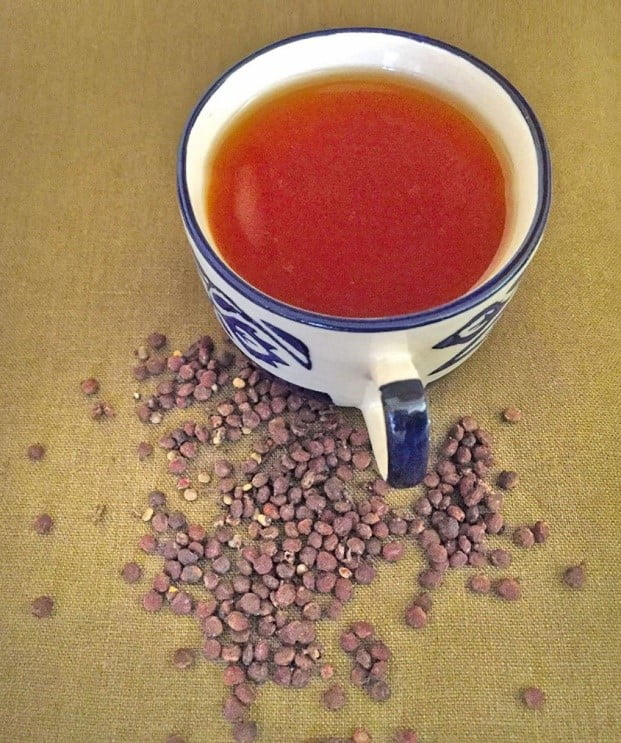 By September, Bunches of creamy white flowers adorn the heimang trees (Rhus chinensis) that grow widely across Manipur and the other northeastern states.
The flowers stand out against the green leaves of the deciduous tree, aptly earning them the nickname of 'September beauty'.
And by November and December, they transform into deep red cherry-like fruits with glandular velvety hair which have been used for centuries as food and medicine.
The spherical fruit has a citrus-like tartness and, though tiny, it is packed with nutrients such as polyphenols, flavonoids and antioxidants.
Traditional healers of Manipur, who are called the maibas or maibis, prescribe heimang for common gastro-intestinal problems like diarrhoea and dysentery.
They recommend eating the water-soaked fruit for indigestion and stomach ulcer.
The healers say that the fruit is also useful in the treatment of kidney diseases and urinary stones.
A study, conducted in vitro (experiments involving glassware, like test tubes), states that extracts of the heimang fruit inhibits the formation of calcium oxalate crystals (which make the most common type of kidney stones) and of experimentally induced urinary stones.
Other parts of the heimang tree such as its leaves (including the abnormal growths or galls on them), roots, stem and bark are also found to have preventive and therapeutic effects.
Apart from diarrhoea and dysentery, compounds derived from these tissues can be used in the treatment of ailments such as rectal and intestinal cancer, diabetes mellitus, sepsis, oral diseases and inflammation,
The plant has compounds that are good for the teeth as it prevents the enamel from losing minerals
Compounds isolated from the stem of the heimang tree can significantly suppress HIV-1 activity in vitro, reduce post-meal increase of blood glucose, prevent high cholesterol and protect the genetic material.
HIV-1 is one of the two subtypes of the human immunodeficiency virus and is more widespread.
Local communities in the state also use heimang leaves to prepare a herbal shampoo called chinghi by boiling them with rice water.
After cooling, the preparation is sieved using a muslin cloth and the clear liquid is used as shampoo. It can be stored for two to three days.
oil produced from the fruit and seed has beneficial unsaturated fatty acids and phytochemicals and is a good ingredient to use in dietary food and nutrition supplements.
In China, heimang is called yán fu mu; yán means salt in Mandarin.
In ancient China, certain communities used to add the fruit to food for its salty taste. It is still used by the Hani community that lives in the Naban River Watershed National Nature Reserve.
The sour taste of the fruit, attributed to the presence of organic acids such as malic acid, citric acid and ascorbic acid, makes its use versatile. It is used to flavour meats, vegetables and even desserts.
Traditionally, it is mixed with jaggery to make a nutritious and digestive candy. It is also dried and powdered to be used as a flavouring. Some simply boil the fruit in water and consume the decoction as herbal tea. To ensure year-round availability of the fruit for use in tea or as souring agents, fresh heimang fruits are dried and stored.
Source: DTE
---
Ladakh
Syllabus
In News: A day ahead of his five-day climate fast came to a close, Ladakhi innovator Sonam Wangchuk claimed that he had been placed under house arrest at his institute and denied entry by the police to Khardung La.
Ladakh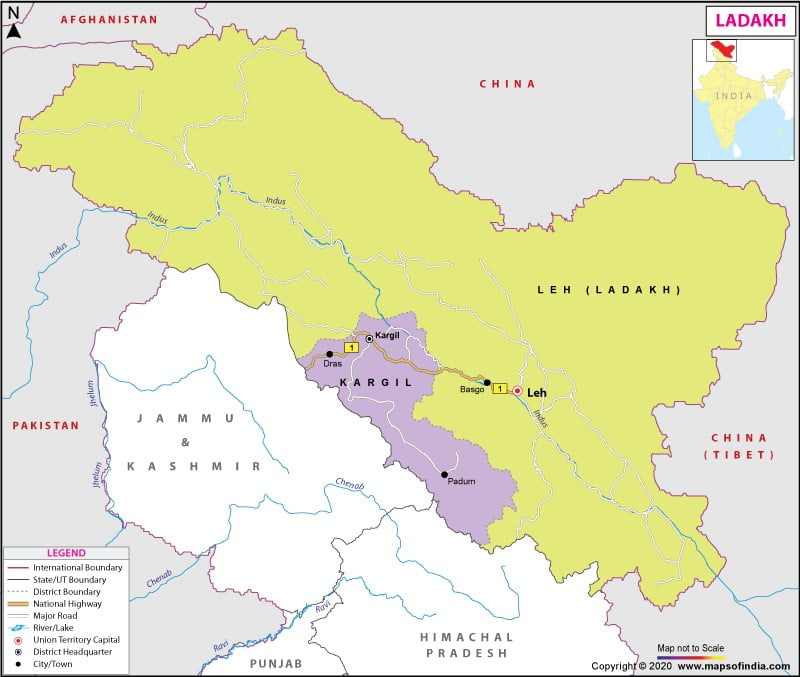 Ladakh, large area of the northern and eastern Kashmir region, northwestern Indian subcontinent.
Administratively, Ladakh is divided between Pakistan (northwest), as part of Gilgit-Baltistan, and India (southeast), as part of Ladakh union territory (until October 31, 2019, part of Jammu and Kashmir state); in addition, China administers portions of northeastern Ladakh.
Ladakh covers about 45,000 square miles (117,000 square km) and contains the Ladakh Range, which is a southeastern extension of the Karakoram Range, and the upper Indus River valley.
Ladakh is one of the highest regions of the world.
Its natural features consist mainly of high plains and deep valleys.
The high plain predominates in the east, diminishing gradually toward the west.
In southeastern Ladakh lies Rupshu, an area of large, brackish lakes with a uniform elevation of about 13,500 feet (4,100 metres).
To the northwest of Rupshu lies the Zaskar Range, an inaccessible region where the people and the cattle remain indoors for much of the year because of the cold.
Zaskar is drained by the Zaskar River, which, flowing northward, joins the Indus River below Leh.
In the heart of Ladakh, farther to the north, cultivation by means of manuring and irrigation is practiced by farmers living in valley villages at elevations between about 9,000 and 15,000 feet (2,750 and 4,550 metres).
Leh, the most accessible town of Ladakh, is an important trade centre located 160 miles (260 km) east of Srinagar.
Climate and Vegetation
The climate of Ladakh is cold and dry.
Average annual precipitation is roughly 3 inches (80 mm); fine, dry, flaked snow is frequent and sometimes falls heavily.
Vegetation is confined to valleys and sheltered spots, where a stunted growth of tamarisk (genus Tamarix) shrubs, furze (also called gorse; spiny plants of the legume family), and other plants supply much-needed firewood.
The principal products are wheat, barley, millet, buckwheat, peas, beans, and turnips. Woolen cloth and other textiles are the primary manufactures.
Festivals
Hemis Festival
Thiksey, Karsha and Spituk Gustor
Dosmochey Festival
Matho Nagrang Festival
Stok Guru Tsechu Festival
Phyang Tsedup Festival
Yuru Kabgyat Festival
Losar (New Year) Celebration
Ladakh Autonomous Hill Development Council, Leh
LAHDC, Leh was constituted in accordance with the Ladakh Autonomous Hill Development Council Act, 1995.
The Council came into being with the holding of elections on August 28,1995.
The democratic constitution of the Council has heralded democratic decentralization of planning process with the involvement of people at the grass root level.
Source: Indian express
---
Prioritise trade pact with GCC
Syllabus
Mains: GS 2 (International Relations)
Context:  Despite the Gulf region being home to the largest Indian expatriate community with long-standing relations, its enormous economic potential remains unexplored.
India is currently facing a trade deficit with Gulf Cooperation Council (GCC) nations.
India's trade deficit with GCC soared from $13.4 billion in 2016-17 to $66.8 billion in 2021-22.
Mutually beneficial trade pact with GCC may become the solution to India's current deficit problem.
About GCC:
The Cooperation Council for the Arab States of the Gulf, known as the Gulf Cooperation Council (GCC), is a regional and economic union established in 1981.
Members: Bahrain, Kuwait, Oman, Qatar, Saudi Arabia, and the United Arab Emirates
Headquarters: Riyadh, Saudi Arabia.
The official language is Arabic.
It aims to achieve unity among its members based on their common objectives and their similar political and cultural identities, which are rooted in Arab and Islamic cultures.
Out of 32 million non-resident Indians (NRIs), nearly half are estimated to be working in GCC countries.
According to World Bank, India got $87 billion in foreign remittances in 2021.

A noticeable portion came from the GCC nations.
India- Gulf Cooperation Council (GCC)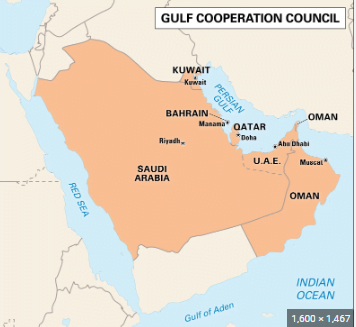 Significance of GCC:
GCC provides for India's energy security, while India ensures their food security.
India and the GCC need to go beyond the traditional Free Trade Agreement (FTA) and include investments and services as a part of a comprehensive economic partnership.
Under the Comprehensive Economic Partnership Agreement (CEPA), Indian merchandise got preferential market access to the UAE on over 97 % of its tariff lines accounting for 99 % of India's exports to the UAE in value terms largely for labour-intensive exports.
Early and effective implementation of CEPAs will provide a boost to India and GCC countries.
The GCC pact aims to boost economic ties between the two regions.
This pact can help India to balance the trade deficit with GCC countries and will provide a market for Indian exports.
Economic and Commercial Relations
India's old, historical ties with the GCC States, coupled with increasing imports of oil and gas, growing trade and investment, and the presence of approximately 6.5 million Indian workers in the region, are of vital interest to India.
The Gulf countries provide an excellent market potential for India's manufactured goods and services, especially in project services exports.

Around 10 million Indians live across the Gulf, sending remittances of about $45 billion annually on average, according to certain estimates.

According to a World Bank report, India was the largest recipient of remittances in the world in 2021, receiving around $87 billion, approximately 50 percent of which came from the Gulf.
According to India's Ministry of Commerce showed that India's exports to the GCC countries in 2021-22 increased to about USD 44 billion as against USD 27.8 billion in 2020-21, a growth of over 58 percent.

This accounted for 10.4 percent of India's total exports in 2021-22.

On the import front, India witnessed a rise of 85.8 percent compared to 2020-21, with total imports summing up to USD 110.73 billion, accounting for 18 percent of India's total imports.
Strategic Relations: From a strategic point of view, India and GCC share the goal of political stability and security in the region.
The common political and security concerns of India and GCC include cross-border terrorism in the Gulf region and South Asia.

The emerging common security perceptions create further opportunities for GCC-India cooperation in the future.

The GCC States are going through important changes and transformations; the process of understanding and integration is coming of age.

Along with it the areas for cooperation are also widening beyond investments, trade and commerce, and sharing & development of human resources to security.

India-GCC Industrial Conference: The first GCC-India Industrial Conference was held in Mumbai in February 2004, the second was held in Muscat in March 2006, the third was held in Mumbai in May 2007 and the fourth was held at King Abdullah Economic City, Jeddah in November 2015.
India- GCC Free Trade Agreement: India and GCC signed a Framework Agreement for enhancing and developing economic cooperation between the two sides in New Delhi in August 2004.

Two rounds of talks for finalizing aspects like tariff rules, rules of origin, etc have been held. The India-GCC FTA is under negotiation.
India's trade with other GCC countries:
Saudi Arabia:

At a total volume of USD 42.9 billion in 2021-22, Saudi Arabia was India's fourth-largest trading partner.
Imports from Saudi Arabia were the fourth largest at USD 34.1 billion (7%), up 50% from the previous year. Most of it was crude oil.
It was India's fifth-largest trading partner in 2021-22 at USD 34.3 billion.

UAE:

The UAE was India's third-largest trading partner in 2021-2022, and the second-largest for both exports (USD 28 billion) and imports (USD 45 billion) when these are counted individually.

Qatar accounts for 41% of India's total natural gas imports.
For Oman, India was the 3rd largest (after UAE and China) source for its imports and the 3rd largest market (after UAE and Saudi Arabia) for its non-oil exports in 2019.
India-Qatar Start-Up Bridge:
The Vice President launched the "India-Qatar Start-Up bridge" that aims to link the start-up ecosystems of the two countries.
India has emerged as the 3rd largest ecosystem for startups globally, with over 70,000 registered Startups.
India is home to 100 unicorns with a total valuation of over USD 300 billion.
Way Forward:
India needs to focus on long-term plans for economic cooperation with GCC, beyond oil, GCC countries are also revolutionizing green energy. India can promote its green hydrogen mission in cooperation with GCC countries. Other projects including renewable energy, higher education, technological innovation, smart cities, and space commerce are the areas GCC and India can diversify their cooperation.
Source: The Hindu
---
Self-reliance in defence
Syllabus
Mains – GS 3 Science and Technology
Context:
Aatmarnirbharta" (self-reliance) and "Nari Shakti" (women power) were the two themes on display at the Republic Day parade on Thursday — by many of the marching contingents as well as the different tableaux.
India ranks fourth among 12 Indo-Pacific nations in self-reliant arms production capabilities, according to a study released this month by the Stockholm International Peace Research Institute (SIPRI), a widely respected independent resource on global security. China tops the list, Japan is second, South Korea is in third place, and Pakistan is at number 8.
Need for self-reliance
In the last five years, India has been the world's top arms importer with a 15 per cent global share of imports.
Nearly 50 per cent of the capital acquisition budget is spent on imports.
This excludes many "indigenous" items assembled by Ordnance Factories (OFs) and Defence Public Sector Units (DPSUs) where a high percentage of raw materials and sub-systems are imported.
In 1995, a committee under APJ Abdul Kalam, the then scientific advisor to the defence minister, had recommended that India should improve its indigenisation content from 30 per cent to 70 per cent by 2005.
Although no official data exists, the self-reliance in defence production is still estimated to be less than 35 per cent.
About 90 per cent of domestic defence manufacturing is currently done in the public sector, by the 9 DPSUs and 39 OFs.
Since 2001, when private participation was allowed in defence sector, 222 letters of intents and industrial licences have been issued to around 150 firms. Of these, only 46 firms have commenced production so far.
Current status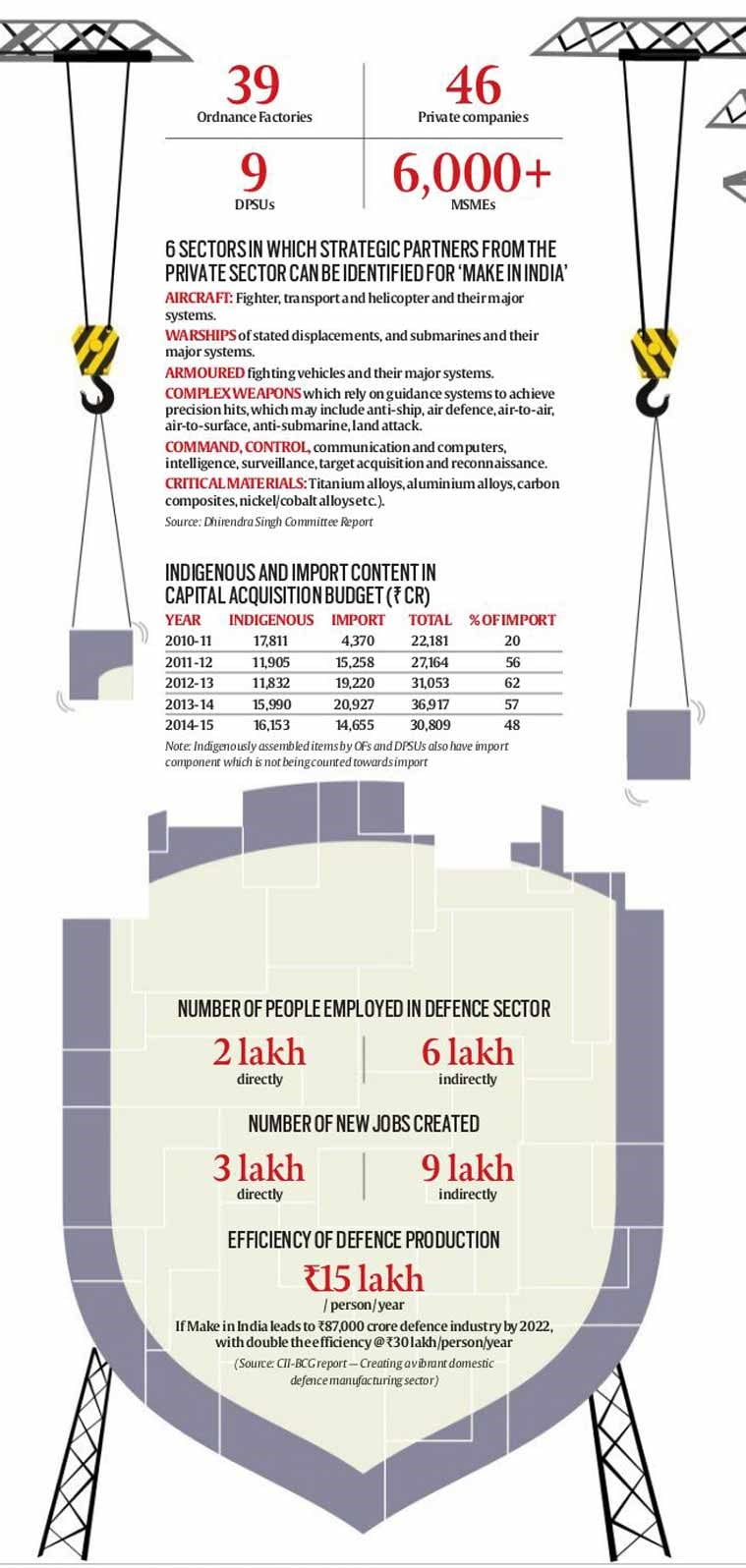 Globally, 80 per cent of components, aggregates and assemblies of complex weapon systems and aircraft are made by MSMEs.
In India, more than 6,000 MSMEs are currently supplying components and sub-assemblies to the DPSUs, OFs, DRDO and private firms.
The defence manufacturing sector currently employs more than 2 lakh people in India.
This size of military industrial workforce is similar to nations like the UK and France, which are the top defence manufacturers.
The Defence Acquisition Council (DAC), chaired by the defence minister, has approved procurement of equipment for more than Rs 1,17,830 crore during the UPA-II regime.
Another Rs 1,50,000 crore worth of approvals have been given by DAC under the NDA government.
A modelling of 35 selected projects cleared by DAC, along with their likely dates of induction — from 2012 to 2023 — has been done by a foreign manufacturer.
The government policy now aims to achieve 70 per cent indigenisation in defence products by 2027.
This translates into an Indian defence market of Rs 87,000 crore by 2022 and Rs 1,65,000 crore by 2027.
It presents a huge opportunity to the DPSUs, foreign manufacturers, Indian private players and MSMEs.
Challenges
Low R&D investment Historically, India has not invested enough in the national research and development (R&D) effort.
As per data collated by the World Bank, India has been able to allocate only 0.66 per cent of GDP (2018) towards R&D, while the world average is 2.63 per cent.
The comparable individual R&D allocation (per cent of GDP) for some other nations is as follows: Israel 5.44; USA 3.45; Japan 3.26; Germany 3.14; China 2.4; and Turkey 1.09.
Low domestic competence Regrettably, India does not yet have the domestic competence to fully design and manufacture any significant combat weapon/platform and is dependent on the foreign supplier for the critical components that lie at the core of the combat index of the equipment in question.
Limitation of the industry Unlike other sectors, defence industry is a monopsony in which the single buyer, the government, is also the authority laying down procurement policies.
This makes active government support essential for private defence manufacturers, a fact borne out by the experience of countries — the US, Israel, Brazil and France — where private defence industry has flourished.
Import dependence Thus, while it is commendable that India is now going to manufacture the C295 transport aircraft in a collaboration with AirBus, France, the reality is that the engine, avionics, landing gear, etc, will come from abroad and the integration will be done by the Indian entity.
Composite combat and manufacturing capabilities have not been reviewed and honed appropriately. Thus, while India now claims that it will soon become a major arms exporter, the composition of such inventory leans towards the "soft" category (clothing, helmets, surveillance equipment).
India missed the industrial design and manufacturing bus, a national competence demonstrated by nations like South Korea and China, over the last five decades.
Technological advances have made the design and manufacture of the semiconductor chip the new currency of national prosperity and military power.
The US and China are now locked in intense competition in this domain and India is yet to acquire a profile that would be deemed relevant.
Paradoxically, Indian brain power is very visible in the global semiconductor/chip fabrication effort but more at the lower end of the food chain, often as employees of the global venture capitalists.
Indigenous initiatives
iDEX Launched in April 2018, iDEX aims to achieve self – reliance and foster innovation and technology development in Defence and Aerospace by engaging Industries including MSMEs, start-ups, individual innovators, R&D institutes and academia
DefExpo 2022 held in Gandhinagar, Gujarat drew attention to the need for India to acquire the appropriate degree of "aatmanirbharata" (self-reliance) in the defence sector and the arduous path ahead.
Commissioning of the indigenously-designed and built aircraft carrier INS Vikrant
The firing of an SLBM (submarine-launched ballistic missile) from the INS Arihant
The radical decision to award the manufacture of a military transport aircraft (C 295) to a major private sector entity
The conclusion of a deal with Russia to manufacture a Kalashnikov-type light weapon/small arms in India.
The induction of the Hindustan Aeronautics Limited-made Light Combat Helicopter Prachand into the Indian Air Force in 2022
The indigenous 105-mm Indian Field Guns (IFG) replaced the Army's British-era 25-pounder guns — which traditionally offered the symbolic 21-gun salute
The Army's mechanised column comprised three MBT Arjun MK-I, one Nag Missile System (NAMIS), two BMP 2/2K, three Quick Reaction Fighting Vehicles (QRFV), two K-9 Vajra Self Propelled Howitzer Guns, one Brahmos missile, two 10m Short Span Bridges, a Mobile Microwave Node and Mobile Network Centre, and two Akash missile systems.
The Navy's tableau showcased a woman air crew of Dornier aircraft (flying overhead), highlighting the all-women crew of a surveillance sortie undertaken last year
The new indigenous Nilgiri class ship, a Dhruv helicopter deploying marine commandos, and three models of autonomous unmanned systems being developed under IDEX-Sprint Challenge.
Women in defence
As many as 108 women officers in the Army are set to be cleared for the rank of Colonel (selection grade) by January 22 by a special selection board, which will make them eligible to command units and troops in their respective arms and services for the first time.
At republic day parade, Both the Navy and the IAF contingents were led by women officers – Lt Cdr Disha Amrith and Sqn Ldr Sindhu Reddy respectively.
The Assam Rifles marching contingent had an equal number of men and women personnel. The Central Reserve Police Force (CRPF) also had an all-women contingent led by Assistant Commandant Poonam Gupta.
A team of "Daredevils", motorcycle riders from the Corps of Signals, was co-led by a woman officer.
Women also occupied pride of place in many of the 23 tableaux that were part of the parade this year, including those of Kerala, Karnataka, Maharashtra and Tripura.
Women riders are a part of the camel contingent of the Border Security Force (BSF)
Women officers have been inducted into all branches of the Navy, and they will be eligible for permanent commission in the future.
Women officers can command shore-based units and, as they join the service and become eligible for permanent commission, they would be able to command ships and air squadrons.
The IAF has opened all branches for women officers, including the fighter stream and the new weapon systems branch.
All major countries including the United States, United Kingdom, Russia, and Israel, allow women in command positions of their national armed forces.
Way forward
Even as India aspires to become a $5-trillion economy, it is evident that it faces many national security inadequacies.
The high dependency index on foreign suppliers (traditionally the former USSR now Russia) for major military inventory items is stark.
This dependency induces a macro national vulnerability and dilutes India's quest for meaningful and credible strategic autonomy.
meaningful indigenisation and credible "aatmanirbharta" calls for sustained funding support, fortitude and an ecosystem that will nurture this effort
Source: Indian express
---
Practice MCQs
Daily Practice MCQs
Q.1)With reference to Jatar Duel situated near Sundarbans, consider the following statements:
It is based on Nagara style of temple architecture.
It was meant to promote the Vaishnava cult in the region.
It is traditionally connected to an inscription by Raja Jayantachandra issued in 975 AD.
Which of the statements given above are correct?
1 and 2 only
1 and 3 only
2 and 3 only
1, 2 and 3
Q.2) Zanskar range is situated to the
South of Great Himalayan Range
South of Kargil
North of Nubra Valley
North of Kailash range
Q.3) Consider the following statements regarding Indian Institute of Corporate Affairs (IICA):
IICA was registered as a society on September 12, 2008 under the Societies Registration Act, 1860.
IICA works under the aegis of the Ministry of Finance to deliver opportunities for research, education, and advocacy.
Which of the statements given above is/are correct?
1 only
2 only
Both 1 and 2
Neither 1 nor 2
Comment the answers to the above questions in the comment section below!!
ANSWERS FOR ' 30th January 2023 – Daily Practice MCQs' will be updated along with tomorrow's Daily Current Affairs
---
ANSWERS FOR 28th January

 

– Daily Practice MCQs
Answers- Daily Practice MCQs
Q.1) – c
Q.2) – c
Q.3) – b
For a dedicated peer group, Motivation & Quick updates, Join our official telegram channel – https://t.me/IASbabaOfficialAccount
Subscribe to our YouTube Channel HERE to watch Explainer Videos, Strategy Sessions, Toppers Talks & many more…