Context: Recently, the UK government reached a landmark deal with the European Union (EU) on post-Brexit trade rules that will govern Northern Ireland.
About Windsor Framework: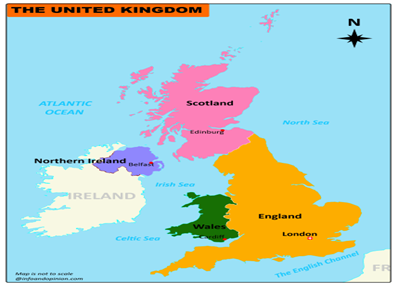 The 'Windsor Framework' will replace the Northern Ireland Protocol, which had proved to be among the thorniest of Brexit fall-outs, creating problems both economic and political.
The Northern Ireland Protocol:
The Northern Ireland Protocol is a trading agreement that was negotiated in 2020 between the U.K. and the E.U.
Under the protocol, both the U.K. and E.U. agreed that the inspection of goods would be conducted between Great Britain and Northern Ireland.
Northern Ireland remained in the EU single market, and trade-and-customs inspections of goods coming from Great Britain took place at its ports along the Irish Sea.
Issues related to the Northern Ireland Protocol :
The protocol has led to political division in Northern Ireland.
The checks made trade between Great Britain and Northern Ireland cumbersome, with food products, especially, losing out on shelf life while they waited for clearance. Some taxation and spending policies of the UK government could not be implemented in Northern Ireland because of EU rules.
The sale of medicines, too, was caught between different British and EU rules.
Salient features of the Windsor Framework:
The framework has two crucial aspects:
Introduction of a green lane and red lane system – For goods that will stay in Northern Ireland and those that will go to the EU respectively.
The Stormont Brake – it allows Northern Ireland lawmakers and London to veto any EU regulation they believe affects the region adversely.
The two-lane system– British goods meant for Northern Ireland will use the green lane at the ports and will be allowed to pass with minimal paperwork and checks.
Physical checks will be conducted if the goods are deemed suspicious, in place of the routine checks now.
Goods destined for Ireland or the rest of the EU will have to take the red lane, with the attendant customs and other checks.
Source: THE INDIAN EXPRESS
Previous Year Questions
Q.1. With reference to Trade-Related Investment Measures (TRIMS), which of the following statements is/are correct? (2020)
Quantitative restrictions on imports by foreign investors are prohibited.
They apply to investment measures related to trade in both goods and services.
They are not concerned with the regulation of foreign investment.
Select the correct answer using the code given below:
1 and 2 only
2 only
1 and 3 only
1, 2 and 3
Q.2. The term 'Regional Comprehensive Economic Partnership' often appears in the news in the context of the affairs of a group of countries known as : (2016)
G20
ASEAN
SCO
SAARC
For a dedicated peer group, Motivation & Quick updates, Join our official telegram channel – https://t.me/IASbabaOfficialAccount
Subscribe to our YouTube Channel HERE to watch Explainer Videos, Strategy Sessions, Toppers Talks & many more…