Programme Special Features:
Most Probable Prelims Current Affairs Topics from past 1.5 years will be covered in 12 sessions.

Crisp and Organized Notes/Content, to make your revision easier- This will be provided on the Platform just after the subscription.
You can start preparing from these notes and gear up for the classes starting on 15th April. Sample- Click Here
You can read the FEEDBACK here- Click Here

Theme based coverage – Polity, Geography, History, Art and Cultures, Economics, Science and Technology, Environment

Tailor-made approach with a major focus on scoring maximum in UPSC Prelims 2020.

PRELIMS EXCLUSIVE PROGRAMME (PEP)-2020 FULL PROGRAMME AND Current Affairs PEP Batch- Students need not register for this programme. You will get these lectures on the PEP platform.
"Do not regret the decision of not joining this program after Prelims 2020"
Feel Confident and Beat the Prelims Heat with IASbaba!​
Testimonials for Current Affairs Classes
PRELIMS EXCLUSIVE PROGRAM (PEP) - 2020​
EXCLUSIVE MENTORSHIP PROGRAMME FOR UPSC PRELIMS
It's every aspirant's dream to crack UPSC in the 1st attempt! 
For that to happen, the Preliminary exam is the most important stage in civil services preparation. 
Off late UPSC Prelims has become very unpredictable and with increased dynamism and difficulty level in UPSC Prelims, just a Test Series will not work this time. 
We have come up with an inclusive Prelims programme which will include the following – Click on the features to read complete details
Hitting the Bull's Eye Year After Year​​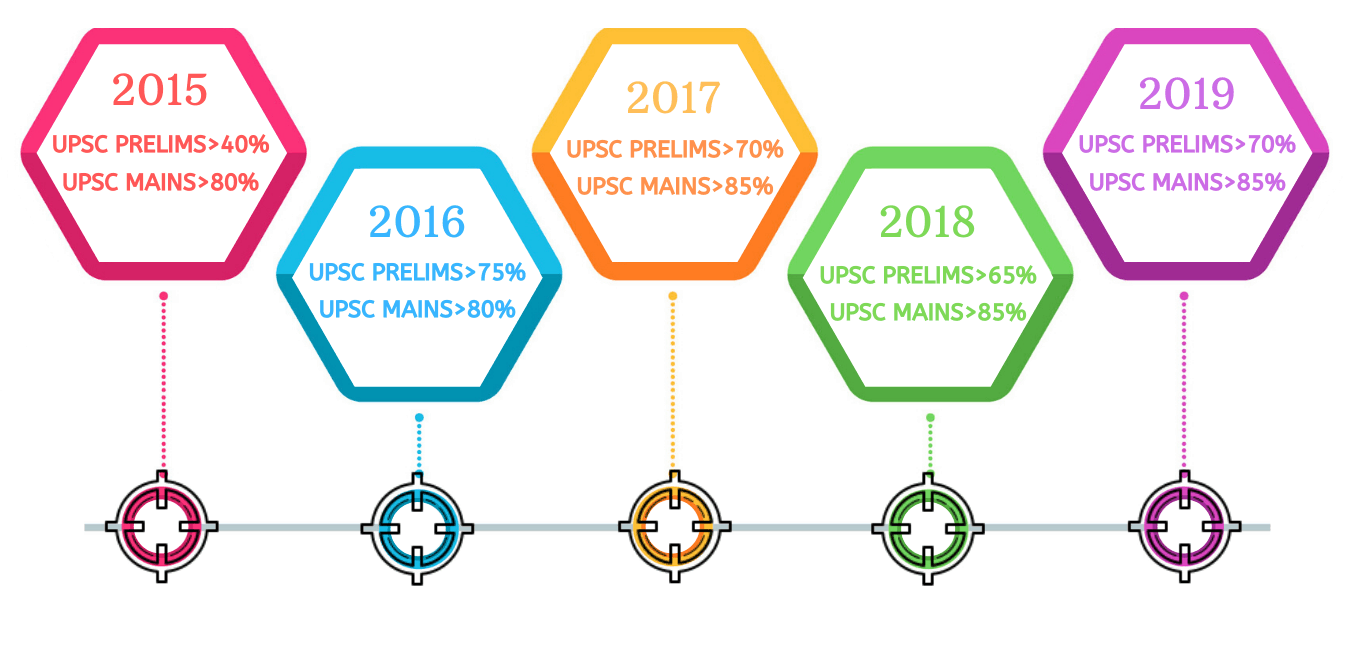 Details about the Programme:
1. Mentorship Based Programme
Each student will be assigned a mentor. Your Mentor will be guiding you, hand-holding you throughout your preparation till Prelims 31st May, 2020.
Mentorship will be applicable only for Students Enrolling for PEP Complete Programme.
2. Topper's Enrichment Sessions
Topper's will be taking sessions on their Prelims Strategy & their Experience– what worked for them, what did not, motivation session etc. 
3. Prelims Strategy Classes (1-Week Program)
On how to Prepare, How to apply Tricks/Techniques- Live (from well researched set of 500 questions), Sources to refer for Prelims. These classes will be held from Monday to Saturday (6 Days a week). Each class will be of 3 hours duration.
Please Note that, Only 30 students per batch will be taken for giving individual attention. This applies to strategy classes ONLY. These classes will run from 6th January to 29th February, 2020.
Prelims Strategy Classes are divided into two parts. The Classes provides a holistic guidance of prelims preparation, so that your armoury will be full of tools to counter any pattern of prelims exam. 
DAILY SCHEDULE of PRELIMS STRATEGY CLASSES (1 Week-Program):
These classes will start from 6th January 2020​​
What sources to refer?

How/What to read & What not to read?

How to read specific content like India Year Book, Economic Survey, Budget, Atlas (Maps), Current affairs, Government Schemes/Policies.

Analysis of previous year UPSC questions and latest trends and many more….!

How to Revise and how many times to Revise a subject?
How to solve the test, how many tests to take

How many questions to attempt

Time Management -How many rounds should one take to solve the paper? What kind of questions to attempt in the 1st round.

Which questions to attempt, when to attempt, which ones to leave etc

How to analyse the test paper and gauge the number of attempts to be taken, the risk factors involved etc.
4. Subject-wise Daily Class and Tests
Polity – 10 Classes

Geography -10 Classes

Economics – 10 Classes

History and Art & Culture – 14 Classes

Science & Technology – 8 Classes

Environment – 8 Classes

CSAT – 10 Classes. Each CSAT Test will be followed by Discussion Class on Strategies & Short-cuts.
Each subject will be taken by Subject Experts.
Hand-outs for specific Prelims topics will be given for quick revision.
Each Class will be of 3 hours duration followed by 1 hour Test on topics discussed in the class. In total 4 hours/day will be taken. 
Please note that, 
There will be no classes on Sunday's. We believe that timely breaks are important for Revision and rejuvenation.
All the Subjects and Daily Tests will be completed by 28th March, 2020!
In the month of April, there will be –

3 Exclusive Tests on Map-based, Economic Survey, Budget 

6 Revision Tests

5 Mock Tests (3 Mock Tests in April, 2 Mock Tests in May month)

10 CSAT Tests + Discussion Classes on strategies and short-cuts

1 Class on April Current Affairs.
5. Prelims oriented Current Affairs Classes & Tests (Weekly)
Every Week (i.e. on every Saturday) there will be a Current Affairs Class followed by a Test.
Initially, there will be 2 Current Affairs Background Classes – here we will be discussing important issues from Prelims Perspective from last 1 to 2 Years (2018, 2019).
From the 3rd Current Affairs Class, monthly Current Affairs will be focused starting from June 2019- April 2020.
In total there will be 14 Current Affairs Class and 12 Current Affairs Tests.
Each Class will be of 3 hours duration, followed by 1 hour Test. In total 4 hours/day will be taken on every Saturday.
Please check the Schedule for timings of the class.
6. Tests
60 Subject wise Tests – as discussed in the 3rd Point
12 Current Affairs Test – as discussed in the 4th Point
3 Exclusive Tests on Map-based, Economic Survey, Budget 
6 Revision Tests on Polity, Geography, Economics, History, Art & Culture, Science & Tech and Environment
5 Mock Tests
10 CSAT Tests
Total= Close to 100 Tests + Solving 300-500 mcq's (in Strategy Classes) on Real time basis– Applying techniques and tricks!
Total = Close to 100 Classes (300 hours)
IMPORTANT NOTE:
The Programme will start from 2nd January, 2020 (Thursday).
PEP is available BOTH OFFLINE (Only in DELHI) and ONLINE.
In Bangalore Centre – Students can avail ONLINE Classes & Tests with OFFLINE Mentorship (Mentors will be available at our Bangalore Centre)

Also, Prelims Strategy Classes -these classes will be held from Monday to Saturday (1-Week Program) whererin Only 30 students per batch will be taken is available BOTH OFFLINE (DELHI & BANGALORE) and ONLINE
EXCLUSIVE FOR ONLINE MODE:
A Separate platform will be designed for this initiative. Discussion Classes and Tests will be uploaded on this Platform by the end of the day on Daily-basis.

Mentorship will be available over phone call.

Though the Tests are flexible, we would advise you to stick to the schedule to ensure discipline in your preparation.

Once the payment is done, an acknowledgment will be sent immediately. You will receive the login credentials by 31st December, 2019. But the platform will be ACTIVE on 1st Jan, 2020.
EXCLUSIVE FOR BANGALORE STUDENTS:
Students can avail Online Classes
However the following will be available Offline:
a. Mentorship (Mentors will be avialable at our Bangalore centre)
b. Tests (Subject wise, Mock Tests etc)
c. Prelims Strategy classes 
PAYMENT LINKS:
The entire PEP Programme will cost you Rs. 18,880/- (inclusive of Tax)
Price: Rs.16,000 + 18% GST = Rs.18,880/-
You can avail the Programme on À la carte basis as well. Find the payment links below:
Your payment confirms your admission!
Once the payment is done, you can take the print copy of online payment and come to centre along with 2 passport sized photographs, Aadhar card or 10th standard marks card and fill the application form.
(OR)
Direct Walk-in: You can visit any of the following centres for admissions or related enquiries: And get enrolled. 
BENGALURU CENTRE:
Chandra Layout Centre: No. 1443/1444, Above Carzspa, 80 Ft. Main Road, Ganapathi Circle, Chandra Layout, Bengaluru- 560040

Vijayanagar Centre

: 1737/ 37, MRCR Layout, Vijayanagar Service Road, Vijayanagar, Bengaluru-5660040. Landmark: Behind Vijayanagar Metro, above Aptronix.
5B, PUSA Road, Opposite to Metro Pillar 110, Karol Bagh, New Delhi -110005 (Landmark: CROMA Store)