Let us go through some unique questions asked by UPSC in Prelims 2020:
Like this, we have a lot of direct hits in recent UPSC Prelims 2020. You can cross-check this in the given PDF above.
UPSC is known to go against all expectations, predictions and pre-conceived notions of the candidates. That's why most of the students who appear for the exam just get bamboozled by the question paper. Some feel that it is too easy and they were preparing for a much more difficult paper and some feel that they were preparing in a different dimension all together. Only a few are able to hit the bull's eye.
We are telling this so that if you have missed the mark this year, don't beat yourself too hard. This year was full of turmoil and we are all facing situations that we had seen only in some Hollywood fiction movies. The pandemic, the lockdown and too much stress in the environment.
Under these circumstances even the tougher ones can be thrown off the track. However, this is not the time to sulk, rather to mend your previous mistakes and look to the future. You knew it is going to be a difficult and long journey. So rather than wasting your time in thinking about what you could have done, invest your time in what you can do now. Start with positivity and have self-belief.
At this point we would like to inform you that we will be starting a new batch for (Integrated Learning Program (ILP), All India Prelims Test Series (AIPTS) and e – Classroom Learning program (e – CLP). We were getting a lot of requests from the students that they couldn't join the program earlier as prelims was delayed. Now is the opportunity for you to get enrolled and get the right guidance under the best mentors/teachers.
Please Note: Both TLP Connect and TLP+ Programs are available OFFLINE & ONLINE. But given the present conditions you can take the programme ONLINE and when conditions are back to normal you can change to OFFLINE Mode.
1. Integrated Learning Programme- 2021
Integrated (Prelims + Mains + Interview) Program for Fresher's/Veterans. It includes both Prelims and Mains Test Series and Evaluation and Mentorship. In the last five years, ILP has been bang on target with a hit ratio of more than 65%, a figure remarkably high keeping in mind the unpredictable nature of UPSC. With a knack of getting it right ILP has become a reliable name.
The new batch of ILP 2021 will be starting from 12th October 2020.
Read the complete details of ILP-2021 -> Click Here
It has three different programmes.
ILP Basic
ILP Plus
ILP Connect
Download the New Schedule -> Click Here
Payment Links
2. All India Prelims Test Series-2021
Exclusive Prelims Test Series. IASbaba is known for its quality coverage and it is a testimony that we have been able to HIT the bull's eye in Prelims and Mains both over the period of the last 5 years. The closeness and exact repetition of Questions from our Tests needs no mention. This is acknowledged by many Toppers every year. Well, apart from the fact that many toppers have recommended IASbaba for our quality, the overall results are a testimony of our meticulous planning and dedication towards students. We try to match the standards set by UPSC in our test series by keeping the questions of mixed difficulty level i.e. easy, moderate, difficult, and very difficult.
We have two different courses under AIPTS 2021.
AIPTS 2021
AIPTS Plus 2021
The new batch of AIPTS 2021 will be starting from 21st October 2020.
Read the complete details of AIPTS-2021 -> Click Here
It has two different programmes.
AIPTS 2021
AIPTS PLUS 2021
Download the New Schedule -> Click Here
Payment Links
3. e-Learning Classroom Programme (e-CLP)-2021
If you are a Fresher and needs classroom programme with conceptual clarity, this programme is for you.
Hybrid Model of Classes
Integrated & the Most Comprehensive CLASSROOM Program
Focus on Fundamentals through Strategy/Approach Classes
Focus on Conceptual Understanding & Value Add Notes
Daily Prelims and Mains Tests/Assignment and Fortnightly Full-Length tests
Connecting the Dots – Sessions by Experts & Toppers
Live Doubt Clearing Sessions
Subject-wise Mentorship by Expert
The new batch of e-CLP 2021 will be starting from 12th October 2020.
Read the complete details of e-CLP-2021 -> Click Here
Download the New Schedule -> Click Here
Payment Links
4. TLP CONNECT 2021 (Prelims + Mains+ Interview) INTEGRATED Mentorship Based Programme and TLP PLUS (+) 2021 MAINS Mentorship Based Programme (OFFLINE and ONLINE)
TLP Connect 2021 Integrated (Prelims + Mains + Interview) Test Series Based Mentorship Program for those who have completed their syllabus at least once or twice/who have given Mains/Interview. In UPSC 2019, 150+ (from ILP and TLP ONLY) students from IASbaba got an Interview call. It's a Proud moment!  All Credit goes to the efforts of our students put in the right direction! 
100+ Ranks UPSC CSE 2019 Topper's from IASbaba – 5 in Top 20 Ranks makes it even more Special! -> CLICK HERE
For the past 5 years, TLP has become synonymous with quality and effectiveness. The testimony and recommendation of toppers and a hit ratio of more than 82% in Mains (in the last 4 Years) speak volumes about the quality of questions that IASbaba frames. In TLP, you will get a mix of thought provoking, opinion oriented, highly analytical and most probable questions apart from few direct questions to prepare you for any scenario that UPSC can throw at you.
You can see it yourself here: 2016, 2017, 2018, 2019
Going by the success of last year, we are re-launching both the versions of Think Learn Perform (TLP) Programme. Read the details below: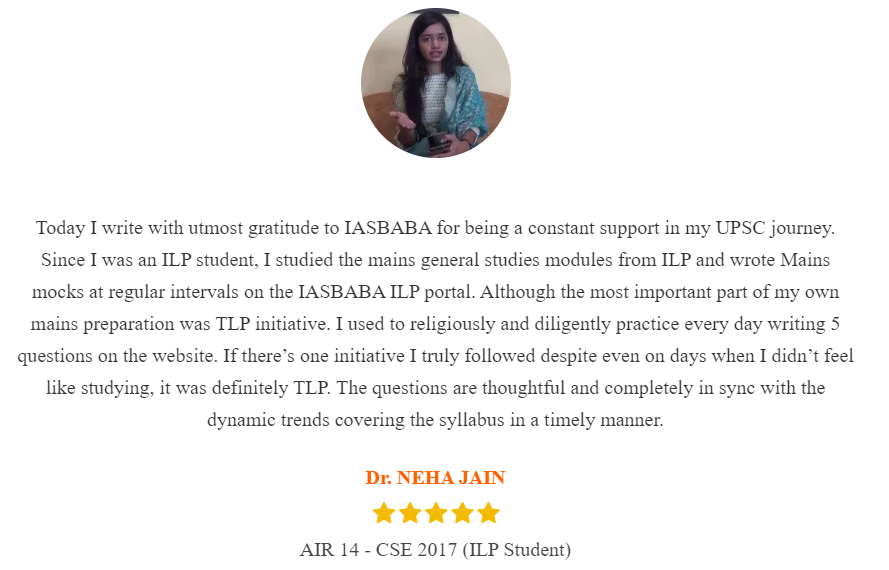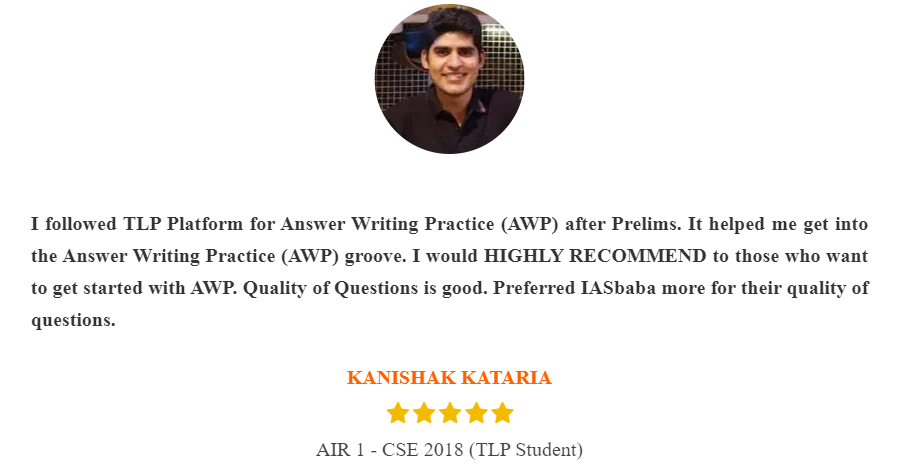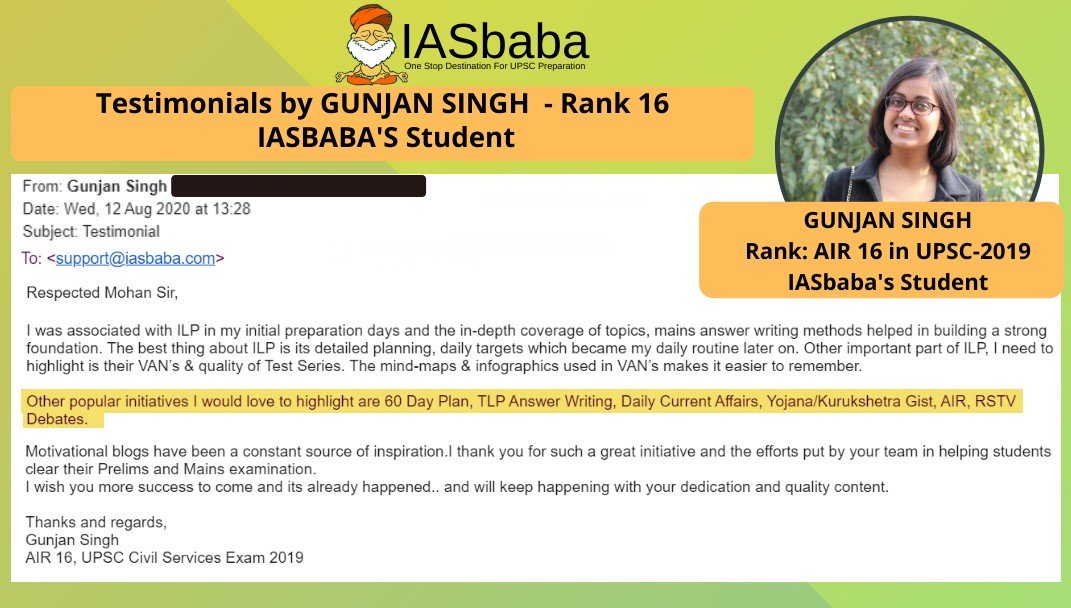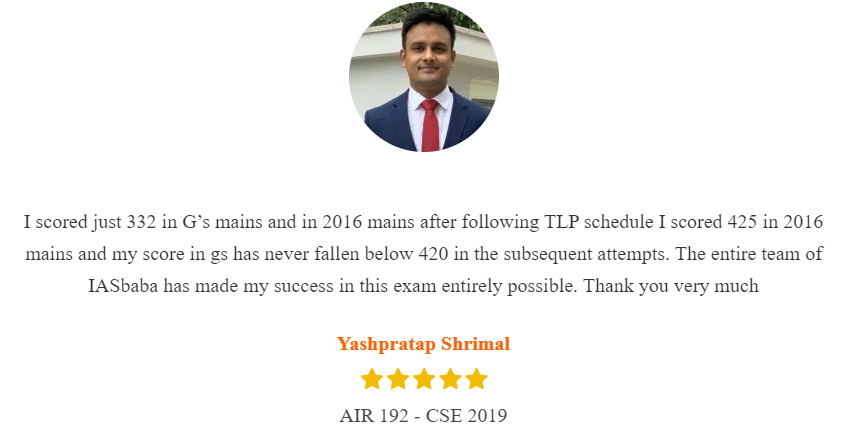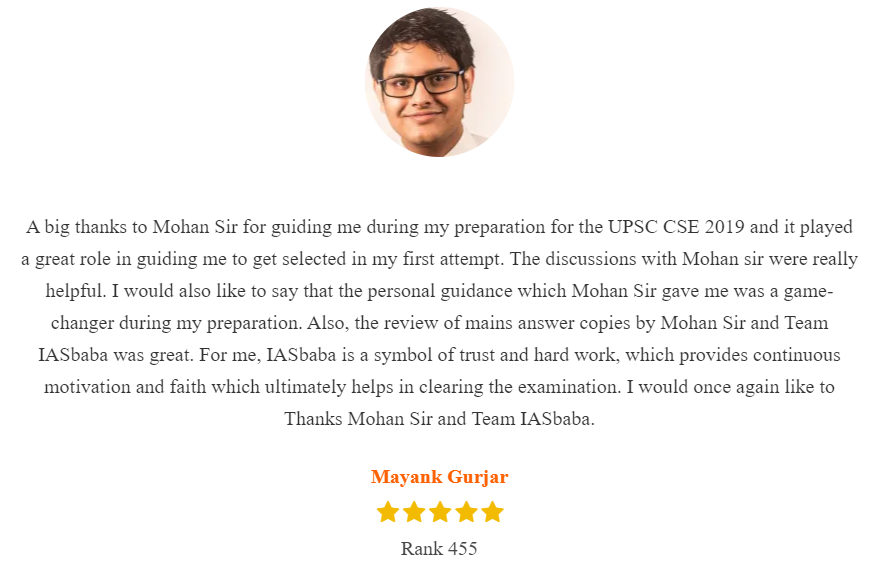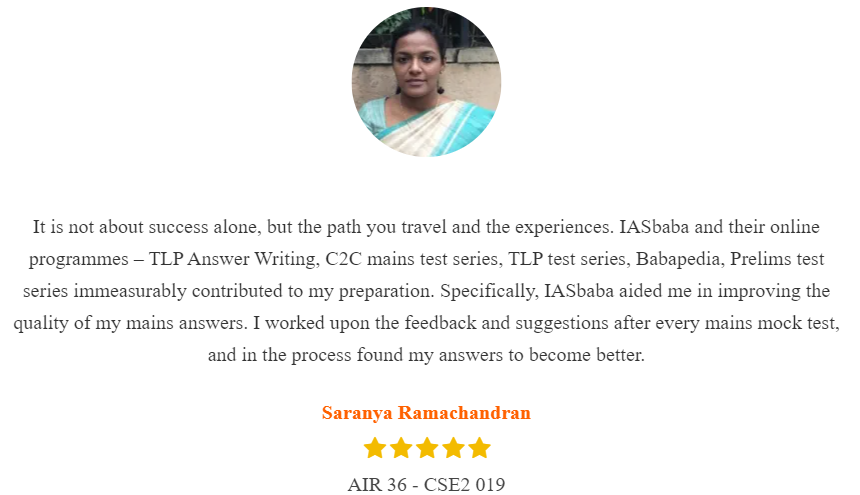 Comparison Chart of all the Programmes-2021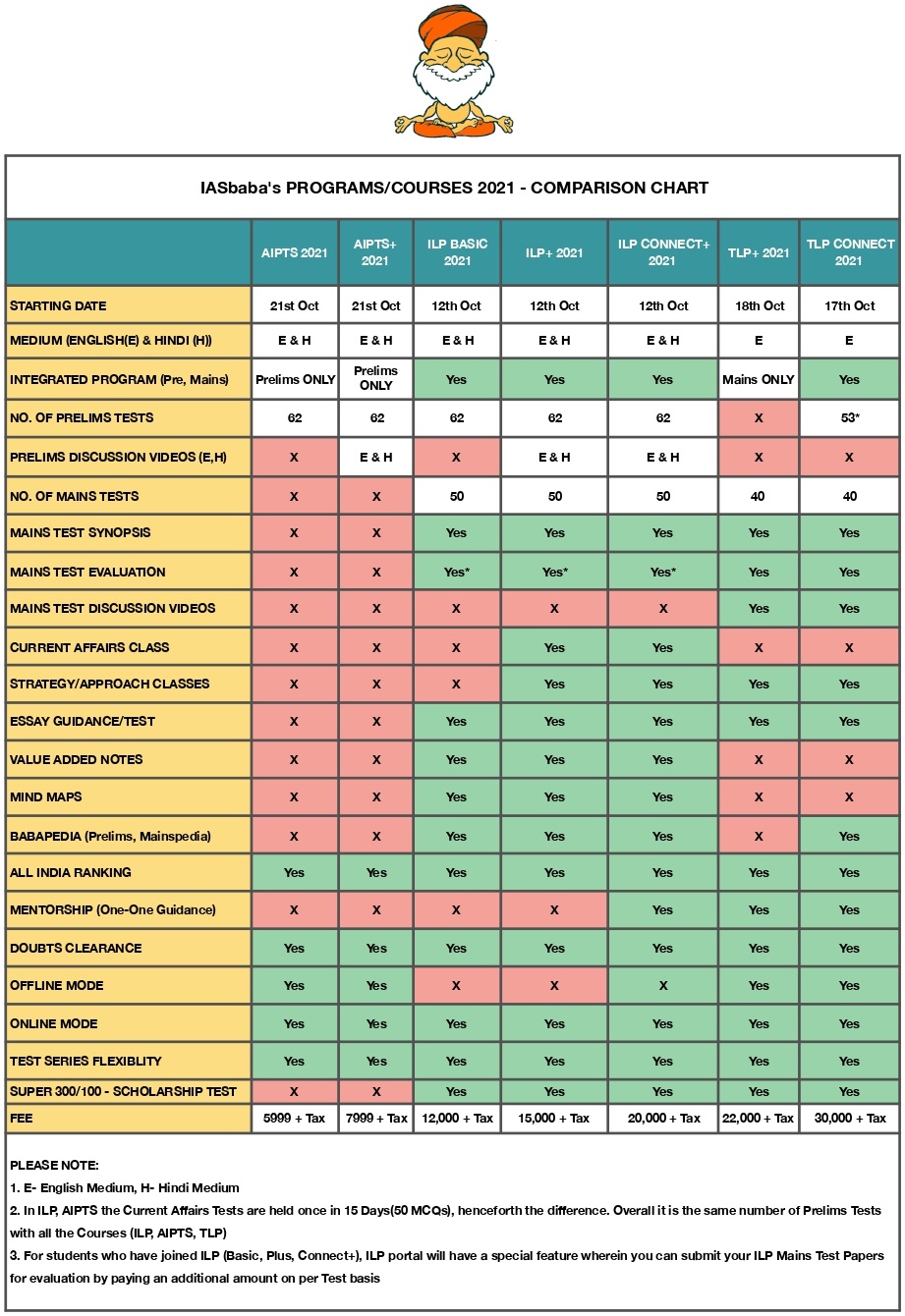 Offline Payment Details
Bank Details

BANK Name

CANARA BANK

BANK BRANCH

BANGALORE KLE SOCIETY

ACCOUNT NAME

IASBABA

ACCOUNT NUMBER

8418201003836

IFSC CODE

CNRB0008418

ACCOUNT TYPE

CURRENT ACCOUNT
 AFTER MAKING PAYMENT ONLINE
You will receive a Receipt/Mail with Login Details.
Do not worry it may take 2-3 hours time since it is automated.
You can always mail for any technical issue on ilp@iasbaba.com
FOR ANY QUERIES (Related to Programmes of 2021)
You can reach us on
Email id's:

eclp@iasbaba.com
ilp@iasbaba.com
support@iasbaba.com

Mobile No's: 9986193413 / 90350 77800 / 6366456458 / 8882979568  (Please call between 10 am – 6 pm ONLY)
Office Address:

BANGALORE CENTRE: IASbaba's TLP Centre 2– No. 1443/1444, 2nd Floor, Above Carzspa, Ganapati Circle, Chandra Layout, Vijaynagar, Bangalore 560040.
DELHI CENTRE: IASBABA, 5B, Pusa Road, Karol Bagh, New Delhi – 110005. Landmark: Just 50m from Karol Bagh Metro Station, GATE No. 8 (Next to Croma Store)
 All the Best 🙂
IASbaba