TLP Plus 2020 (OFFLINE and ONLINE) Programme
Most Trusted GS Mains Answer Writing Evaluation Cum Mentorship Programme. 
It is a Mains Answer Writing + Interview based Mentorship Based Programme.
Number of Mains Tests: 30 Tests in Total
Each test shall be preceded by an Approach Paper detailing the sources, focus areas, and the overall strategy to approach the subject (test).
Discussion Classes and Videos: (for Online students) will be available.
MENTOR DISCUSSION: One-on-one discussion is provided by the mentor for every test.
Course Duration: From 13th October 2019 to March 2020.
Course Fee: Rs.21,000 + 18% GST = Rs.24,780/- (for both Online and Offline)
Hitting the Bull's Eye Year After Year​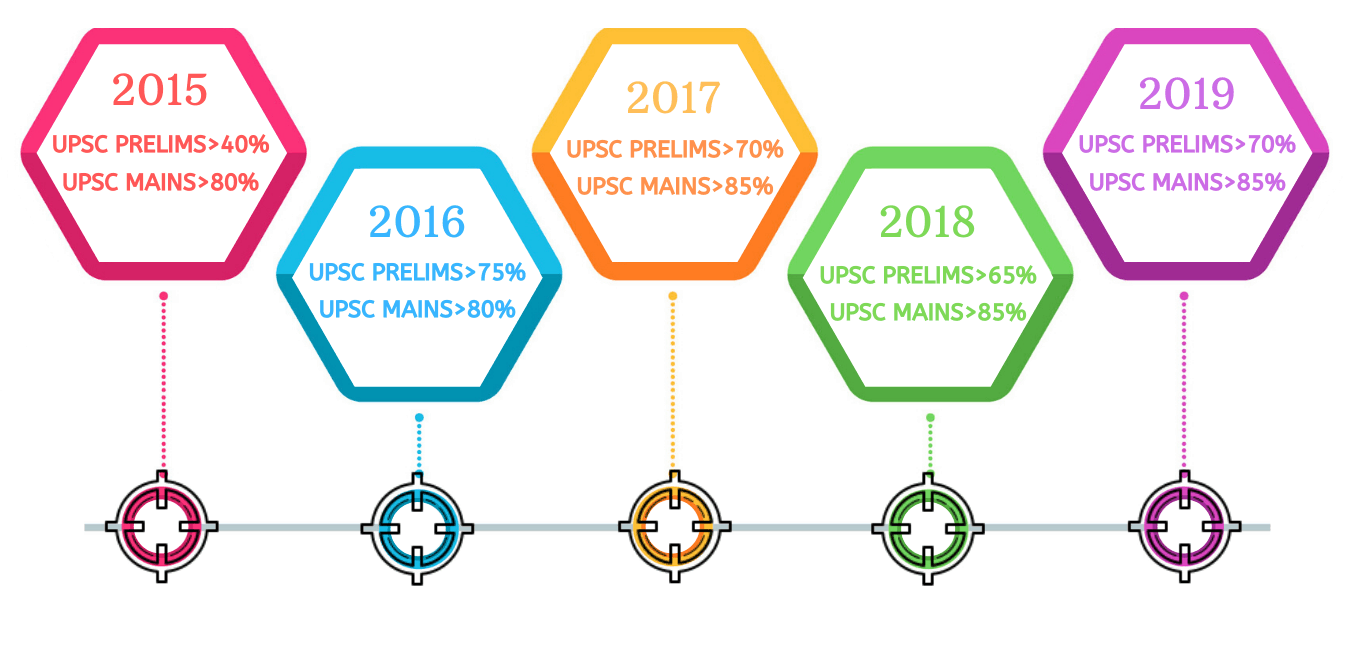 Mains + Interview
Online Platform – Mains Test Evaluation, Ranking and Assessment
Mentorship – One on One with Mentors (Telephonic)
Video Discussion – Online Access
Mains Tests
12 Sectional Tests (Based on Basics, Conceptual Understanding + Analytical nature) of 2 hours duration each)
2 Tests Exclusively on Ethics Case Studies
8 Essay Tests (3 Tests only on Philosophical Essays, 3 only on Theme Based and 2 (Philosophical + Theme Based)). In total, you will be writing 16 Essays.
8 Comprehensive Mock Tests of 3 hours duration each.
Sample – Approach Paper
Sample – Evaluated Copies/Feedback
Course Fee: Rs.21,000 + 18% GST = Rs.24,780/-
Mains + Interview – DELHI + BENGALURU
Offline – Mains Test Evaluation, Prelims Tests, Ranking and Assessment
Mentorship – One on One with Mentors (Offline)
Mains Tests Discussion-in Class
Mains Tests
12 Sectional Tests (Based on Basics, Conceptual Understanding + Analytical nature) of 2 hours duration each)
2 Tests Exclusively on Ethics Case Studies
8 Essay Tests (3 Tests only on Philosophical Essays, 3 only on Theme Based and 2 (Philosophical + Theme Based). In total, you will be writing 16 Essays.
8 Comprehensive Mock Tests of 3 hours duration each.
Sample – Approach Paper
Sample – Evaluated Copies/Feedback
Course Fee: Rs.21,000 + 18% GST = Rs.24,780/-
Contact Us: tlp@iasbaba.com / support@iasbaba.com