IASbaba's Daily Current Affairs- 11th September

, 2015
NATIONAL
MSME's: Engine for Growth
Contributes
8% of GDP
40% of the total exports
45% of manufacturing input
Keeping in view the contribution of MSME's in the growth of Indian Economy, its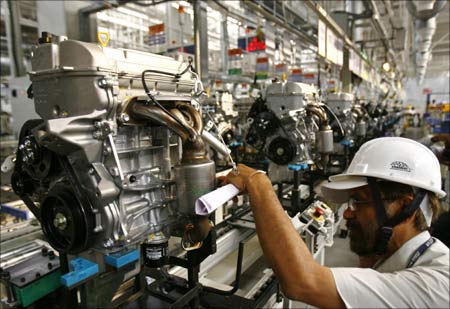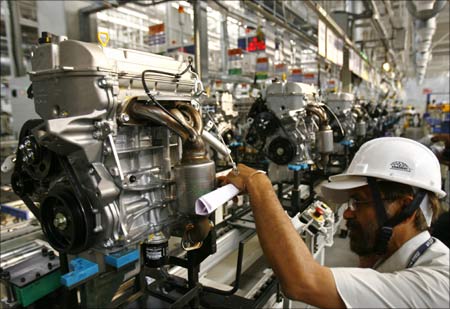 development hasbeen assigned an important role in India's national plans. Therefore, there is a need for the Government to take concrete steps in order to resolve those concerns which continue to thwart the growth of small and medium enterprises (SMEs) over the years
Action Plan for Make in India Initiative of MSME 
E-Governance:
Different procedures and lack of mutual trust leads to hidden costs and slow paralysis
Strengthen the communication between stakeholders
Establish a proper procedure pan-India
Improve efficiencies in service delivery
Public Participation to be enhanced via the integration of Social Media
Building up of a database to measure the levels of productivity of the products
Identification of products in need of research and development
Financial Inclusion:
High cost of credit, requirements of collateral, limited access to equity capital, lack of access to global markets, and the absence of a mechanism for the revival of sick enterprises
Frame guidelines for micro and small enterprise financing; business, registration, regulation and accreditation of MFI entities; promoting right technology solutions; and formulating a credit guarantee scheme for loans given out to micro enterprises
Financial Education of the borrowers for empowerment
Statutory guidelines to stipulate penalties or interest for big corporations which delay payments to SMEs
Skill development for bankers :

Standardising simple format for accounting purposes for MSMEs,
Competent development of human resources,
Cultivating business ethics and standards, and
Imparting training to MSMEs
Steps taken:
All loans to come under Priority Sector Lending
Micro Units Development and Refinance Agency (MUDRA) Bank expected to partner with coordinators at the State level to provide finance to SMEs. A corpus of Rs.20,000 crore has been allocated to the bank.
The Union Budget has proposed to set up 'Trade Receivables Discounting System' (TreDs), an electronic platform that will facilitate financing of trade receivables from corporates and other buyers through multiple financiers.
Employment Generation & Skill Development:
MSMEs are labour-intensive and have the capability to create more jobs to cater to a young demographic country like India, where the climatic vagaries render many unemployed in the agricultural sector.
Training of educated unemployed youth both in conventional and most advanced production and management technology/processes
Developing Modular Courses and training of trainers
Developing districts wise skill development needs and training providers.
Up-scaling in collaboration with NSDC, Ministry of Skill Development, Entrepreneurship, Youth Affairs and Sports and Ministry of Labour and Employment
Steps Taken:
Virtual Cluster web portal, to provide facilities like common application forms, credit scoring models etc. and a platform for Industry-Academia linkages has been set-up.
Employment Facilitation Portal enables matching of job providers and job seekers
Technology and Energy Efficiency
Compulsory procurement of materials by public sector units from SMEs
Setting up of common research and development facilitation centres
Up scaling cluster approach for infrastructure development and technology support
Augmenting the past initiatives for further absorptions
Steps to reduce wastages and innovative designs for waste-management
Zero Effect Zero Defect Manufacturing
Promoting Lean Manufacturing Competitiveness Scheme (LMCS) in mini-clusters for Zero Defect manufacturing
Promoting Energy Efficient Technologies using Clean Technology
ZED Certification scheme in consultation with QCI, Industry Association and Rating Agencies
Steps taken:
Quality Management Standards (QMS) and Quality Technology tools (QTT): to enhance their competitiveness
ICT Scheme: for adopting ICT tools and applications through Cloud Computing
IASBABA's Views
We also need to take care of the welfare of our artisans and workers and enable an environment which not only helps them survive but also, provide them a life full of dignity. The government has, thus announced the USTTAD (Upgrading the Skills and Training in Traditional Arts/Crafts for Development) scheme in Varanasi, which is expected to enhance the traditional skills of craftsmen and artisans there.
In the run to achieve a status of a developed country, we need India's growth story to be narrated with the concept of development banking at its core with the intent of nation building.
Connecting the Dots:
Can virtual clusters launched by the Ministry of Micro, Small and Medium Enterprises, supplement the existing physical clusters? Critically examine.
Write a short note on MUDRA Bank.
Amid all the noises surrounding the issue of GI, the hoarse history of neglecting our traditional artisans and workers, fail to ring bells. Is it possible to establish a synchronization between the empowerment of our craftsperson and MSME? Suggest a way forward.
INTERNATIONAL
A greater engagement with the islands in Pacific
The summit hosted by India on august 21,2014 in Jaipur, for the 14 members of the Pacific Islands Forum (PIF), came at the drop back when India was trying to engage itself more with island of pacific ocean.
As a part of extended Act East policy, India is trying to actively promote good relations with smaller islands nations of the South Pacific, along with heavyweights in the region, and cooperate on multiple issues that impact India.
Forum for India-Pacific Islands cooperation(FIPIC):
It is a multinational grouping developed in 2014 for cooperation between India and 14 Pacific Islands nations.
Though often grouped together, the Pacific countries belong to three ethnically distinct subregions: Micronesia, Melanesia and Polynesia.
Micronesia, spanning the north Pacific, consists of Palau, the Federated States of Micronesia (FSM), the Marshall Islands, Kiribati and Nauru.
Polynesia includes the independent countries of Samoa, Tonga and Tuvalu, Niue and the Cook Islands. 
Melanesia — covering Fiji, Papua New Guinea (PNG), the Solomon Islands and Vanuatu.
What can India expect from PIF?
Even though PIF countries have relatively small land areas, their exclusive economic zone (EEZ) encompasses fairly large areas of the ocean. 
The EEZ areas range from Kiribati (3.55 million sq km) to Samoa (120,000 sq km).
The existence of large EEZs makes it important to optimally manage marine living and non-living resources.
Management of fisheries and development of aquaculture and the "blue economy" are particularly important.
Other areas include oil and natural gas, mining, IT, health care, fishing and marine research.
What has India done in this region?
During Prime Minister Modi's visit to Fiji in November 2014, India offered some major assistance projects in Fiji.
The projects offered include setting up of a special fund of $1 million for adapting to climate change, establishing a trade office in India and Pan Pacific Islands, e-network to improve digital connectivity. 
They also include extending visa on arrival at Indian airports for all the 14 Pacific Island countries, cooperation in space technology applications for improving the quality of life of the islands, and training to diplomats from Pacific Island countries.
Also, India has increased the annual grant-in-aid from $125,000 to $200,000 to each of the 14 Pacific countries for community projects, and launched a new Visitors Programme. These represent a significant upgrade in India's relationship with the PIF countries.
Way Forward:
India's relationship with PIF is usually cast in terms of their natural resources, strategic location and countering China's growing influence in the region.
But the Pacific is a lot more than mineral resources or strategic locations, and China merely one of several players competing for influence there.
As it steps up its engagement, India would do well to remember the complexity and diversity of the Pacific, and learn from the experience of other major countries that have done business with it.
Connecting the dots:
Comment on Fiji as a gateway for India into island wealth of Pacific ocean.
Other than countering Chinese influence, what is India's stake/interest in the islands of Pacific ocean?
For a dedicated peer group, Motivation & Quick updates, Join our official telegram channel – https://t.me/IASbabaOfficialAccount
Subscribe to our YouTube Channel HERE to watch Explainer Videos, Strategy Sessions, Toppers Talks & many more…