IASbaba's Daily Current Affairs (Prelims + Mains
Focus)- 09th November 2018
---
(MAINS FOCUS)
---
India to join Afghanistan peace talks
Part of: GS Prelims and Mains II – India and its neighbour; International Relations
In news:
Two former senior diplomats will attend talks on the Afghanistan peace process to be held in Russia.

The talks, known as the

"Moscow format"

will include a "high-level" delegation from the Taliban as well as a delegation of Afghanistan's "High Peace Council", along with representatives of 12 countries.

This is the first time an Indian delegation has been present at the table with the Taliban representatives based in Doha.

US and Pakistan to send their representatives too.
Do you know?
India supports all efforts at peace and reconciliation in Afghanistan that will preserve unity and plurality, and bring security, stability and prosperity to the country.

India's consistent policy has been that such efforts should be Afghan-led, Afghan-owned, and Afghan-controlled and with participation of the Government of Afghanistan.
---
Smoke overdose: Delhi air worsens a day after Diwali
Part of: GS Prelims and Mains III – Environment concerns; Pollution
In news:
We had earlier read about Supreme Court's order that

permitted the sale of only 'green crackers'

, which reduce particulate matter emissions by 35% at least, and specified that even these only

be used between 8 p.m. and 10 p.m.

on Diwali. (especially in Delhi and NCR region)

However, many regions of Delhi's National Capital Region reported instances of crackers being burnt beyond this interval. Moreover, because such green crackers weren't commercially available, the crackers that were burnt were likely illegal.

In simple, Supreme Court restrictions on crackers were violated.
Concerns:
Delhi's Air Quality Index (AQI) in the 'severe' category.

Some of Delhi's pollution monitoring stations recorded particulate matter (PM) levels that exceeded 999 microgram per cubic metre.

This corresponds to air quality that's harmful to even healthy people and severely afflicts those with underlying respiratory illnesses.
---
Tribal development and empowerment
Part of: GS Prelims and Mains II – Social and welfare issue; Inclusive development
In news:
According to the Scheduled Castes and Scheduled Tribes Research and Training Institute –
Odisha has made significant strides in tribal empowerment and development during the past couple of decades.

Comparing the status of 13 tribal-dominated districts (from 2001-02 to 2011-12), the study indicated that seven districts have climbed up, two districts have remained constant and four districts have climbed down in their respective rankings.

The tribal literacy rate of Odisha was 37.37% with tribal female literacy at 23.37%, but it increased to 52.24% with female literacy at 41.20 % in the 2011 Census.
Do you know?
Odisha has the second highest percentage of tribal population in the country.

The State has 62 Scheduled Tribes, of which 13 have been identified as particularly vulnerable groups.

The scheduled area of Odisha comprises 13 districts and 119 tribal sub-plan blocks.

About 60% of the total tribal population of Odisha lives within the scheduled area and the remaining 40% live outside.
---
Animal in news: 490 Indian star tortoises seized
Part of: GS Prelims and Mains III – Animal conservation
In news:
Customs officials seized 490 Indian star tortoises when they were about to be smuggled out of Chennai harbor.

Wildlife Protection Act, 1972 and Convention on International Trade in Endangered Species (CITES) prohibits the exports and imports of star tortoises.

In countries like Malaysia, Thailand and Singapore, there is a huge demand for star tortoises. They are traded usually for use in traditional medicines, for food and also to be kept as exotic pets.
Miscellaneous:
Six airports set to be privatized: 'In principle' nod by Cabinet to PPP projects for 'world-class' non-metro airports. This will be done through the Public Private Partnership Appraisal Committee (PPPAC).

National parks/Sanctuaries in news:

Satkosia Tiger Reserve is in Odisha

Bandhavgarh Tiger Reserve in Madhya Pradesh

From the below picture, know which persons are available for Free Legal Service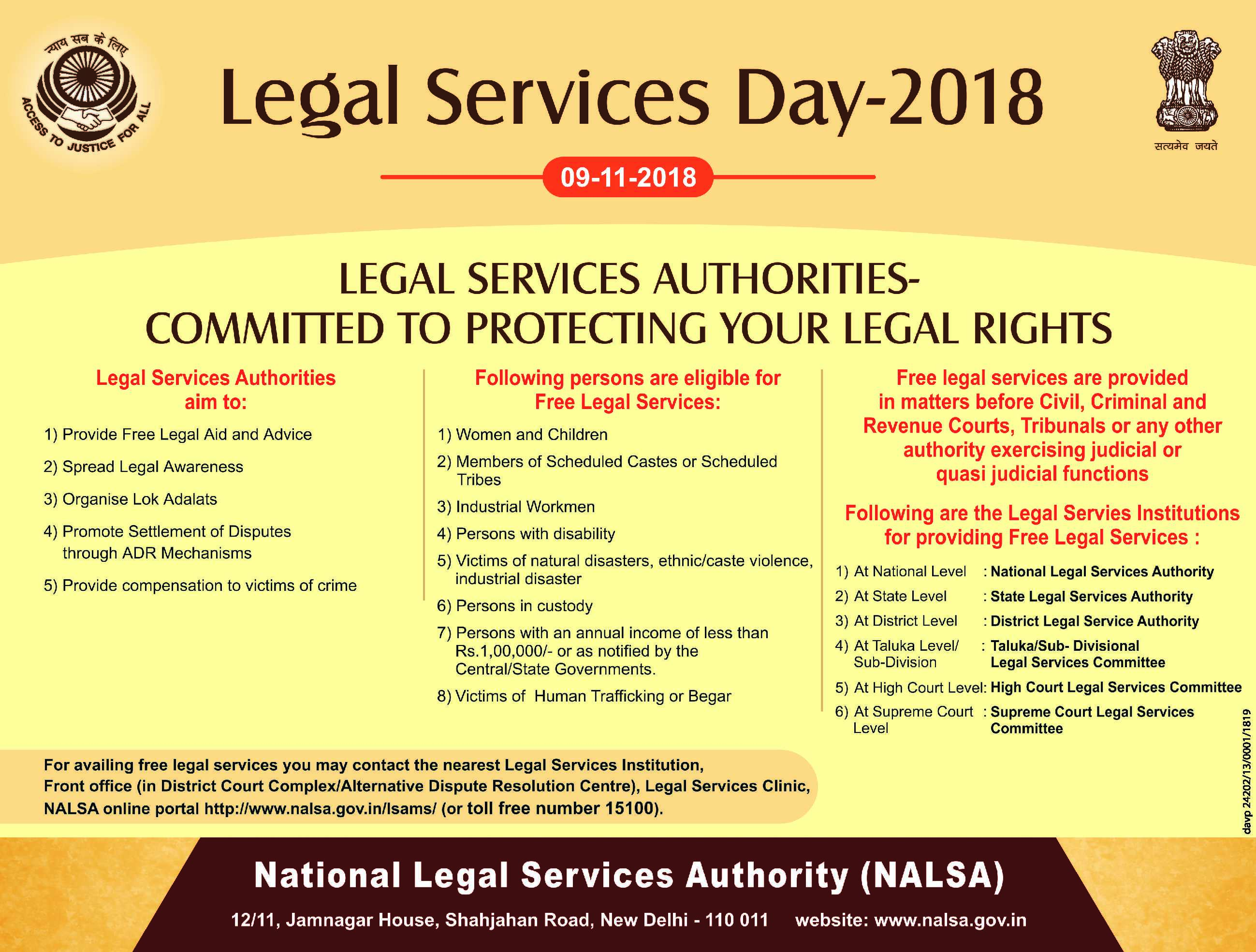 https://d39gegkjaqduz9.cloudfront.net/TH/2018/11/09/DEL/Delhi/TH/5_06/211aa1e6_293788_A1_mr.jpg
---
(MAINS FOCUS)
---
NATIONAL
TOPIC:General studies 3

Environment and Ecology: Pollution
A passage to clean air
Introduction
Globally, rapid economic and social development has resulted in severe air pollution that kills around 7 million people every year. India is home to 14 of the world's 20 most polluted cities.

Winter came along with accompanying murmurs and hints of action to ameliorate the air quality situation in Delhi. However, to win the battle against air pollution, India needs a comprehensive action plan for the whole year.
Examples of China and South Korea
China had also faced severe air pollution problems. On January 12, 2013, the Air Quality Index (AQI) in Beijing rose to a record 755.

It was "Beyond index" on a scale where the worst level and concentration of PM2.5 reached 886 µg/m³, about 35 times the guideline set by the World Health Organisation on what is called the "Blackest Day".

In response, China acted firmly. In September 2013, the Chinese government announced an Air Pollution Action Plan with a PM 2.5 reduction target of 33 per cent in Beijing by 2017, with 2013 as the base year.

The measures adopted were costly, controversial and implemented with seriousness, enabling the city to achieve its target.

Along similar lines, in 2017, the South Korean government also set a target of PM 2.5 reduction by 30 per cent by 2022, with base year 2017.

Based on China and South Korea's experience, and other insights, we feel that India needs three action measures to begin its journey towards clean air.
Action measures for India:
The first is a comprehensive plan and setting of goals.
On this count the Indian government announced a draft of the "National Clean Air Programme (NCAP)" with a framework and multiple strategies to reduce air pollution in the entire country.

There was some criticism for not setting up any goals or schedule to reduce air pollution.

Responding to the same, the government finally announced time-bound air pollution reduction targets at the first global conference on air pollution and health in Geneva.

According to the announcement, the Ministry of Environment, Forest and Climate Change (MoEF) has set a target to cut down PM levels by 30 per cent in five years, with 2019 as the base year.
The second corresponds to; Designating an in-charge, empowered with the due mandate.
While Delhi does have the Graded Response Action Plan (GRAP), statutory notifications, court orders and several other measures in place, the multiplicity of the agencies involved makes the implementation everybody's burden and nobody's mandate.

Therefore, with air quality goals clearly in place, Delhi now needs an "Air Quality Manager" with a clearly defined mandate and powers.

This need is so obvious that it is conspicuous by its absence.

In China, air pollution prevention and control is the responsibility of the central environmental protection inspector, and in cities where air pollution prevention and control work is ineffective, special inspections are carried out to strengthen the accountability of inspectors.

There is chain of responsibilities and accountability from Ministry of Ecology and Environment till local leader.

The Chinese government has established the "five-step" supervision mechanism that involves investigation, assignment, verification, interview and special inspection.
The third action measure is about driving a change in perspective.
A view often touted about pollution reduction plans is that they are economically and politically difficult.

However, clean air programmes can actually provide significant economic opportunity in areas of technology, business, innovation, and enterprise while addressing the challenges of air pollution.

Some evidence for this already exists, and some steps have already been taken.

For instance, both India and China are focusing on renewable energy sources (especially solar photovoltaic) to reduce the air pollution problem.

According to the NITI Aayog report on "Zero Emission Vehicles (ZEVs): Towards a Policy Framework", electric vehicles could launch new business opportunities in areas such as battery charging and swapping infrastructure, service, or integrated transport.

There are several other studies globally that suggest an overall positive impact on the GDP, employment, society and political economy upon introduction of EVs in fuel importing service dominated economies.

In the Indian context, coupled with the generation of renewable power, the battery manufacturing industry in India can become bigger than the total amount spent on import of crude oil, thus providing a huge boost to the Indian economy.

Even the loss in tax revenue corresponding to the oil sector can be potentially compensated by the tax revenue from other economic sectors.
Conclusion
Clean air, apart from better health and quality of life, can also bring in higher GDP, more jobs, more business, social benefits and higher tax revenues.

It certainly doesn't look like an economically or politically difficult proposition.

Perhaps, a visionary leader and statesman can complete this picture and take it to the masses.
Connecting the dots:
To win the battle against air pollution, India needs a comprehensive action plan for the whole year. Comment.

Explain the potential benefits of renewable energy technologies for economy and society along with environment.
---
NATIONAL
TOPIC:General studies 3

Information Technology
Inclusive growth and equal access to resources
Against the current: Access to Internet in India
Introduction
A new report from Internet pioneer Tim Berners-Lee's World Wide Web Foundation has found that while the growth rate of Internet access dips worldwide, India has escaped the slide because of slashed prices.

This is clearly the product of healthy market competition, but the report also attributes it to growth in infrastructure, good policymaking and the role played by TRAI, which has created an open-access system to measure quality of service.
Internet accessibility in India
India has had an advantage over the developed countries because it had less legacy systems to write off and could tap directly into the mobile internet boom.

Competition, led by the disruptive entry of Reliance Jio, ensured that access prices fell while transparent measurements assured maintenance of quality.

The WWW Foundation's study is based on purchasing power, comparing the price of 1GB of data against average household income.

India has the fastest-falling ratio, indicating a rise in affordability, but the lowest rates are found in other Asian countries like Pakistan, Sri Lanka, Myanmar and Vietnam.

There is room for improvement, which is actually needed worldwide.
Digital divide in the world
Despite the global communications boom, one out of every two humans is still offline, and the majority of the disconnected are in nations that are either developing, or small, or both.

This deprivation is nothing but a digital divide.

The half-way mark was expected to be bridged by 2016, but it appears that it will be reached only next year.
Conclusion
The digital divide represents a continuation of old inequalities, is a tremendous waste of human capital and an affront to the right to hear and be heard. And it can be corrected only by making access affordable.
Connecting the dots:
While growth in Internet access falls worldwide, it's surging in India. Yet the digital divide continues to be a challenge. Comment.
---
(TEST YOUR KNOWLEDGE)
Model questions: (You can now post your answers in comment section)
Note:
Featured Comments and comments Up-voted by IASbaba are the "correct answers".

IASbaba App users – Team IASbaba will provide correct answers in comment section. Kindly refer to it and update your answers.
Q.1) Quadrilateral Coordination Group (QCG) consists of which of the following countries?
Pakistan

Afghanistan

China
Select the correct code:
1 and 2

2 and 3

1 and 3

All of the above
---
Q.2) According to the Air (Prevention and Control of Pollution) Act, 1981, any solid, liquid or gaseous substance [(including noise)] present in the atmosphere is considered to be a pollutant if it is harmful/injurious to
Human beings

Animals

Plants

Property
Select the code from below:
1,2 and 3

2,3 and 4

1, 3 and 4

All of the above
---
Q.3) Which of the following constitutes 'Particulate Matter (PM)'?
Nitrates

Pollen

Sulphates

Black Carbon

Fungi
Select the correct code
1, 3 and 4

1, 2, 3 and 4

1, 3, 4 and 5

1, 2, 3, 4 and 5
---
Q.4) Recently, India was awarded with CITES' certificate for efforts in combating illegal wildlife trade. Consider the following regarding CITES
CITES (the Convention on International Trade in Endangered Species of Wild Fauna and Flora) is an international organization under United Nations (UN)

CITES is legally binding and once implemented overtakes national laws
Which of the given statements is/are correct?
1 only

2 only

Both

None
---
Q.5) Consider the following matches of tiger reserves with the state they are located in.
Corbett National Park : Uttarakhand

Bandhavgarh National Park : Odisha

Periyar Tiger Reserve : Kerala
Select the correct answer using the codes below.
1 and 2 only

3 only

1 and 3 only

1 only
---
MUST READ
Independence and accountability: on RBI
What next after #MeToo?
Why the rupee's fall is not a major worry, why intervention by govt and RBI has its limits
Consent in a man's world
No trade-offs in healthcare
Reforming capitalism for human welfare
For a dedicated peer group, Motivation & Quick updates, Join our official telegram channel – https://t.me/IASbabaOfficialAccount
Subscribe to our YouTube Channel HERE to watch Explainer Videos, Strategy Sessions, Toppers Talks & many more…