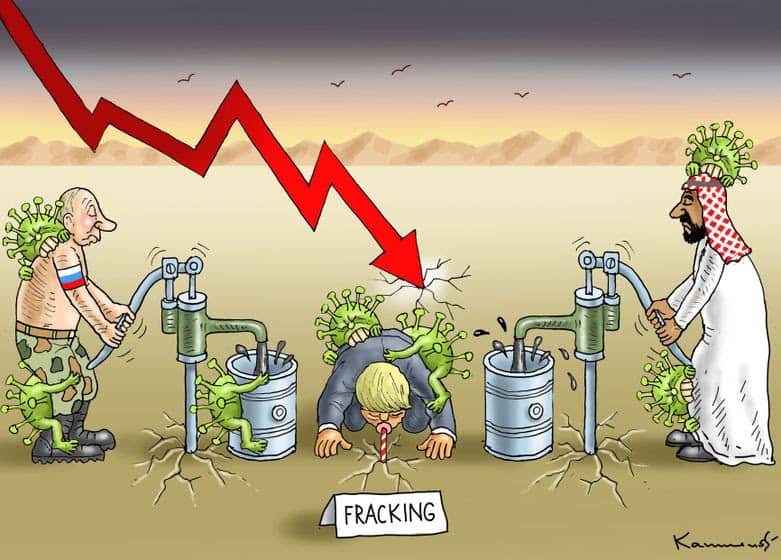 IAS UPSC Prelims and Mains Exam – 10th March 2020
---
(PRELIMS + MAINS FOCUS)
---
Long Term Repo Operations(LTROs)
Part of: GS Prelims and GS-III- Economy
In News:
Repo rate is the rate at which Banks borrow from RBI. Generally, these loans are for short durations up to 2 weeks.

Also, loans with higher maturity period (here like 1 year and 3 year) will have higher interest rate compared to short term (repo) loans

The LTRO is a tool under which the RBI provides one-year to three-year money to banks

at the prevailing repo rate

, accepting

government securities

with matching or higher tenure as the

collateral

RBI has announced injection of Rs. 1 Lakh Crore into the system through LTRO auctions.

Therefore

,

LTRO

supplies Banking system with liquidity

for their 1- to 3-year needs.

LTRO operations are also intended to prevent short-term interest rates in the market from drifting a long way away from the policy rate (i.e. repo rate)

The LTRO will also help bring down the yields for shorter-term securities (in the 1-3-year tenor) in the bond market.
---
Mahatma Gandhi National Fellowship programme
Part of: GS Prelims and GS-II- Governance
In News:
MGNFP was launched in the IIM Bengaluru
The Fellowship is part of the SANKALP programme of the

Ministry of Skill Development and Entrepreneurship
Objective

: To provide skilled manpower for District Skill Committees to prepare the District Skill Development plan. 

Under the pilot project,

IIMB will train 75 graduates for two years

in preparing the District skill plan considering the skill gaps, market utilities, government schemes and institutions available in the district

Its unique design will allow the Fellows to take

academic learning at IIM Bangalore

and use it in the field, under faculty mentorship, with the goal of understanding challenges and barriers that the district ecosystem faces in fostering growth and development
---
Pyramid of Djoser
Part of: GS Prelims and GS-I- Art & Culture
In News:
Egypt reopened the Pyramid of Djoser,

the first pyramid ever built

, after a 14-year restoration costing nearly $6.6 million.

The pyramid was constructed during the era of Pharaoh Djoser, the second king of

Ancient Egypt's

Third Dynasty (2650 BC– 2575 BC). 

The 4,700-year-old pyramid is 60 metres tall, and consists of six stacked steps over a burial shaft tomb 28 metres deep and seven metres wide.

It is located at the Saqqara archaeological site, 24 km southwest of Cairo, outside the royal capital of Memphis

It is a

UNESCO world heritage site
---
Cord Blood Banking
Part of: GS Prelims and GS-II- Science & Technology
In News:
Cord blood banking involves taking the umbilical cord blood, which is a rich source of stem cells, and preserving it for future use. 

Stem cells are special human cells that have the ability to develop into 

many different cell types

, from muscle cells to brain cells

Globally, cord blood banking is recommended as a source of

hematopoietic stem cell

(derived from bone marrow, peripheral blood, or umbilical cord blood)

transplantation

for haematological cancers and disorders where its use is recommended. 

For all other conditions, the use of cord blood as a source of stem cells is not yet established
---
Kyasanur Forest Disease
Part of: GS Prelims and GS-II- Health
In News:
There is a proposal to set up a study & research centre on 

Kyasanur Forest Disease (KFD) in Sagar, Karnataka

.

It is caused by 

Kyasanur Forest disease Virus (KFDV)

, a member of the virus family 

Flaviviridae

.

It was first identified in 1957 in a sick monkey from the Kyasanur Forest in Karnataka. Since then, between 400-500 human cases per year have been reported.

Hard ticks

(

Hemaphysalis spinigera

) are the reservoir of KFD virus. Rodents, shrews, and monkeys are common hosts for KFDV after being bitten by an infected tick.

Larger animals

such as cattle, goats or sheep may become infected with KFD but play a limited role in transmission of disease to humans

Transmission to humans

may occur after a tick bite or contact with an infected animal, most importantly a sick or recently dead monkey. No person-to-person transmission has been described

Signs and Symptoms:

 After an incubation period of 3-8 days, the symptoms like chills, fever, headache, severe muscle pain, vomiting, gastrointestinal symptoms and bleeding may occur. 

Endemic Regions of KFD in India are:

Karnataka

Tamil Nadu

Kerala states

Prevention

: A vaccine does

exist

for KFD and is used in endemic areas of India. Additional preventative measures include insect repellents and wearing protective clothing in areas where ticks are endemic
Places in News:
Kali Tiger Reserve and Bedthi Conservation Reserve – Karnataka 
---
(MAINS FOCUS)
---
Economy & International Affairs
Topic: General Studies 2:

Indian Economy and issues relating to planning, mobilization, of resources, growth, development and employment. 

Effect of policies and politics of developed and developing countries on India's interests
Oil Market meltdown
Context: Saudi Arabia cut oil prices and declared its intention to increase output well beyond what the oil market can absorb currently.
As a result, Oil prices fell (almost one-third) by the most in one day since the 1991 Gulf War. The price of U.S. crude fell as much as 34% to $27.34 a barrel.
The oil market is now set to witness the rare conjunction of a demand and a supply shock which is bad news for prices. 
Why Are Oil Prices Falling?
First came the coronavirus outbreak, which reduced travel and transport, sharply reducing demand for fuel.

China, a major importer, has cut its imports by a third from Saudi Arabia, its biggest supplier

The international Brent benchmark had fallen from $69 at the start of the year to around $50 during Feb Last Week
Why sudden fall in prices within a day?
There was meeting between

OPEC and non-member countries

in first week of March. On the agenda was a

production cut of 1.5 million barrels

a day, or about 1.5% of global production

The idea was

to keep prices from declining further

as demand was expected to fall in 2020

Saudi Arabia, the world's No. 2 oil producer, wanted No. 3 Russia and other nonmembers to take 500,000 barrels per day of the cuts. 

Since 2016, the Saudis and the Russians have worked together on production issues.

But this time

Russia refused to join new cuts,

or even to extend previous production cuts that were due to expire at the end of March, 2020.

And the Saudis hit back, by announcing that they were going to ramp up production and slash prices for Asian customers.
What Is Saudi Arabia's Goal?
First, protecting market share. Both Saudi Arabia and Russia have seen U.S. producers (No 1 producer of Oil in world) take a chunk of their market, and falling prices help keep customers on board.

Second, Saudi Arabia may hope that the pain of low prices will force a Russian rethink.



What Is Russia's Goal?
Russia may have a longer-term target: the U.S. oil industry.

There is a view that Russia's action can damage the financial health of U.S. shale-oil producers (highly leveraged & running on low margins) and that by doing this they can take a lot of U.S. capacity offline and thereby remove U.S. producers as a source of competition.

Russia may also have decided to hit back at the U.S. industry after Washington placed sanctions on Russian state oil company Rosneft for marketing Venezuela's oil.



What does this Mean for US Producers?
According to the Federal Reserve Bank of Dallas,

$50 per barrel is the price at which it becomes profitable to drill a new well in the U.S.

The current low prices could constrain activity in the American shale oil industry. 

A downturn in oil prices in 2014-2016 hurt companies in places like the Permian Basin in west Texas and eastern New Mexico. 

In Texas, the number of active rigs fell from 553 in October 2018 to 398 in January 2020. Around the same time, the oil industry in Texas shed about 14,000 jobs

U.S. shale oil industry

could find itself into

unviable financial position

and the industry can come to a halt due to the lack of further investment in the industry
Impact on the world
Price fall is a bad news for the big oil companies and the smaller shale oil players who are highly leveraged

A collapse of these shale oil producers may set

off defaults in the bond markets

With stock and bond markets already in turmoil, the price war now set off in oil is only going to make the

markets more volatile and murkier. 
Impact on India
A fall in prices is good news for major

consumers

such as India, where nearly 85% of India's oil needs are met by import

This will reduce the

oil import bill

at a time when merchandise exports are likely to suffer due to the freeze in the developed economies

This will keep the

current account deficit

balanced.

The fall in fuel prices will also drag down

headline inflation

giving the RBI elbow

room to cut rates. 

But the oil price fall may be bad news for the

Centre's disinvestment programme

as the sale of Bharat Petroleum Corporation Limited (BPCL) could run into difficulties.

Big oil companies, which are widely expected to bid for BPCL, may either shy away from it or their bids may be much lower than expected as the company's valuation may drop

In such an eventuality, it is quite possible that the

government may step in to grab a slice of the windfall from falling prices

, through higher excise duties to compensate for the loss from disinvestment proceeds.
Connecting the dots
Impact of fall in oil prices on Europe

Strategic Oil Reserves in India
---
(TEST YOUR KNOWLEDGE)
---
Model questions: (You can now post your answers in comment section)
Note: 
Correct answers of today's questions will be provided in next day's DNA section. Kindly refer to it and update your answers. 
Comments Up-voted by IASbaba are also the "correct answers".
Q 1. Consider the following statements about Cord Blook Banking
It involves taking the umbilical cord blood, which is a rich source of stem cells, and preserving it for future use. 

Cord blood banking is recommended as a source of stem cells for all types of cancers and disorders.
Which of the statement(s) given above is/are correct?
1 only

2 only

Both 1 and 2

Neither 1 nor 2
---
Q 2. Kali Tiger Reserve is located in which State of India?
Karnataka

Maharashtra

Uttar Pradesh

Madhya Pradesh
---
Q 3. Consider the following statements about Djoser pyramid
It is considered as the world's oldest monumental stone building.

It is a UNESCO world heritage site
Which of the statement(s) given above is/are correct?
1 only

2 only

Both 1 and 2

Neither 1 nor 2
---
Q 4. Consider the following statements about Kyasanur Forest Disease
It is caused by a bacteria transmitted through mosquito bites

It was first identified in 1957 in a sick monkey from the Kyasanur Forest in Karnataka
Which of the statement(s) given above is/are correct?
1 only

2 only

Both 1 and 2

Neither 1 nor 2
---
ANSWERS FOR 09 March 2020 TEST YOUR KNOWLEDGE (TYK)
---
Must Read
About Yes Bank Crisis:
About PMJAY:
About Coronavirus Outbreak:
For a dedicated peer group, Motivation & Quick updates, Join our official telegram channel – https://t.me/IASbabaOfficialAccount
Subscribe to our YouTube Channel HERE to watch Explainer Videos, Strategy Sessions, Toppers Talks & many more…