Hello Friends,
You must be aware of the term 'catharsis'. It is the process of releasing and thereby providing relief from, strong or repressed emotions.
Recently we have launched a new initiative by the name Catharsis -Unlock Your Talent & Creativity!
Today's work is MANDALA DURGA DRAWING by SWARNA & POEM by SHUBHAM SHEKHAR !
Well done, Keep it up !!
---
MANDALA DURGA DRAWING by SWARNA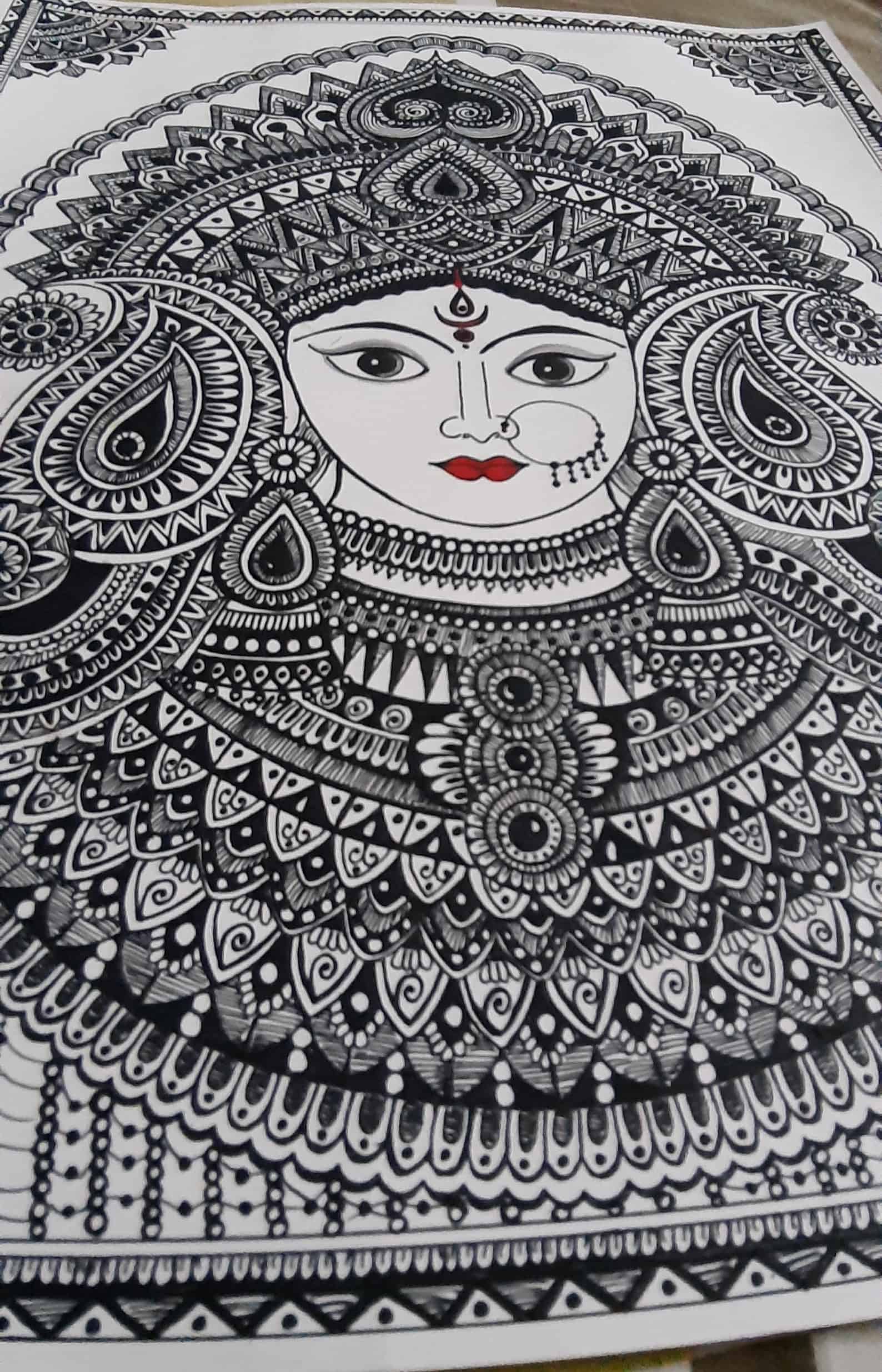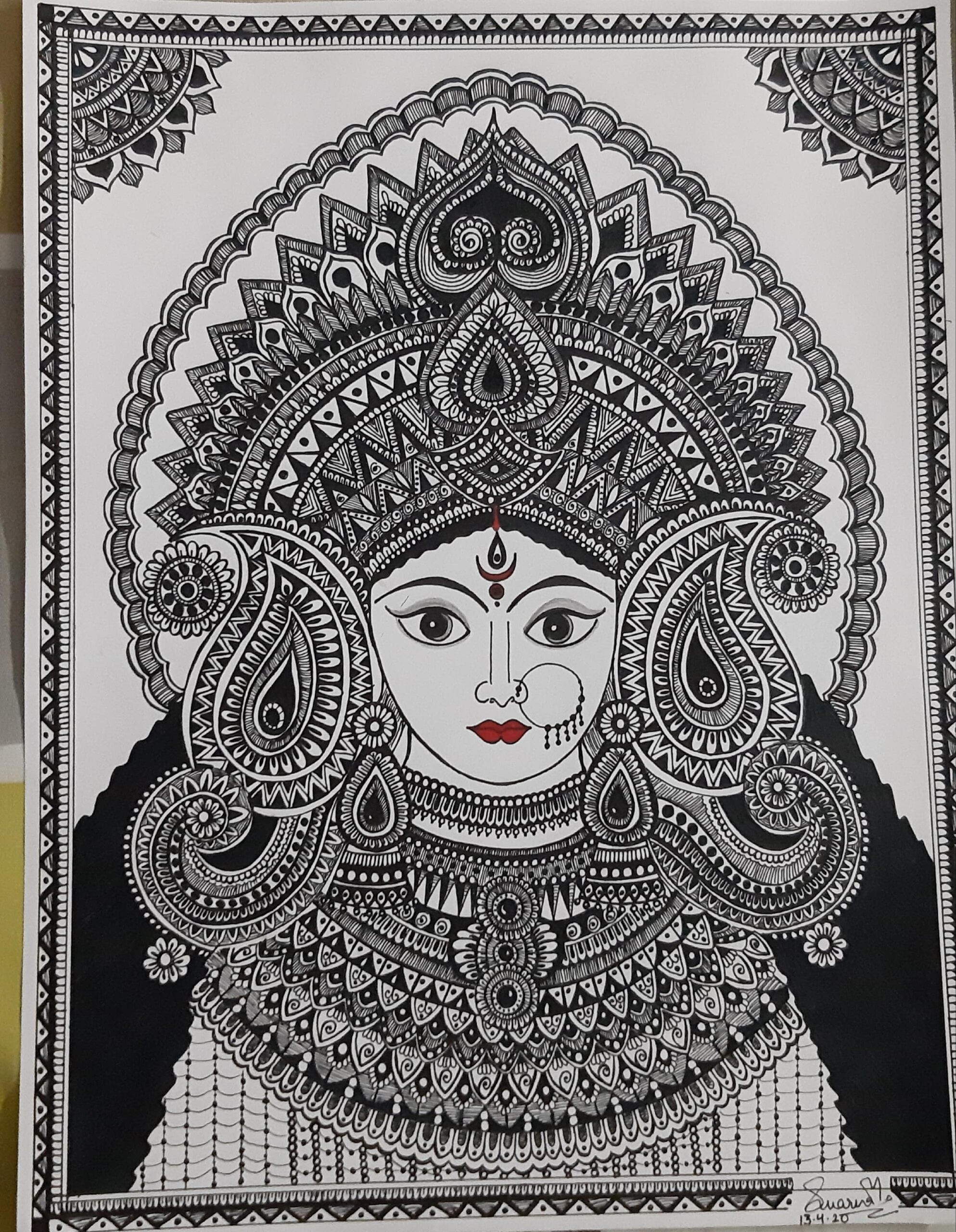 ---
POEM by SHUBHAM SHEKHAR !

The Illusionist

A soul awoke from a deep slumber

and stepped into this planet of wonder.

Strolling incessantly in search of bliss around,

like a crazy, maniac and being spellbound.

The spell of the Illusionist was so intense,

and in the pursuit for bliss immense,

he forgot his own identity divine

and lost his intrinsic quality pristine.

To his wonder, the illusion was everywhere.

The world was such a captivating labyrinth.

But still, he was fathoming the sea of despair,

as he failed to find the Illusionist.

And of course, nowhere on this planet,

he could reach the beatitude.

And being tired of his blind pursuit,

again he fell into deep quietude.

Contemplating now he comes to a conclusion,

he was looted by the desperadoes of illusion.

Now certainly this saga of the soul has come to an end.

As now he is determined to find that brilliant ILLUSIONIST.
SHUBHAM SHEKHAR
UPSC CSE ASPIRANT & ILP Student
University Gold Medalist in UG Programme at JNU, New Delhi. 2016 Batch.
---
Be creative and find your catharsis in whichever form of creativity you are comfortable with. 
It could be anything- a song, a painting, a poem, a story, a dance performance, rangolis, jokes/humor, culinary skills, mimicry and whatnot. There is no limit to creativity. Just unleash and share it with everyone!
Why don't you share your moments of catharsis with us?
UPSC is not only about academics but personality as well. And your personality is shaped by the creativity that you possess.  
We encourage you to keep the comment section alive by sharing your talents and also by commenting and encouraging the talent of your peers. We are also going to be a regular visitor here and will keep on posting the creative works by our talented team members and staff.
NOTE- You can also nominate by tagging anyone (if you know about the talent of your friend or anyone) ?
You can share your talent/creativity with us on support@iasbaba.com
P.S: Kindly share it in a format that can be published on the website.
We believe each one of you have some hidden talent. It's time that you explore more about yourselves and remain positive throughout this journey. Make the best use of this opportunity!
Thank You
IASbaba
For a dedicated peer group, Motivation & Quick updates, Join our official telegram channel – https://t.me/IASbabaOfficialAccount
Subscribe to our YouTube Channel HERE to watch Explainer Videos, Strategy Sessions, Toppers Talks & many more…