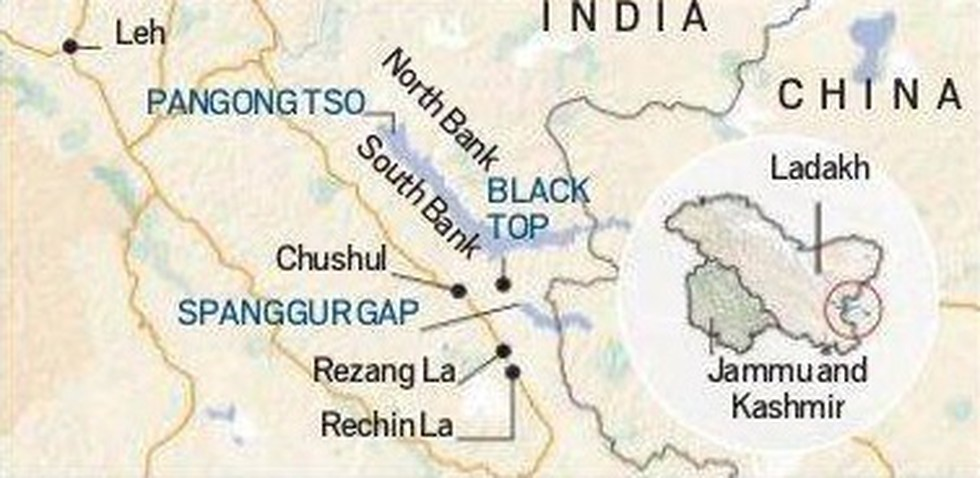 ---
(PRELIMS + MAINS FOCUS)
---
Part of: GS Prelims and GS-III- Defence; Achievements of Indians in Sci & Tech
 In news
The Defence Research and Development Organisation (DRDO) recently successfully flight tested the Hypersonic Technology Demonstrator Vehicle (HSTDV).

It is an unmanned scramjet vehicle with a capability to travel at six times the speed of sound.
Key takeaways
The parameters of the test were monitored by multiple tracking radars, electro-optical systems and telemetry stations and a ship was also deployed in the Bay of Bengal to monitor the performance during the cruise phase of hypersonic vehicle.

The indegenous development of the technology will also boost the development of the systems built with hypersonic vehicles at its core, including both offensive and defensive hypersonic cruise missile systems and also in the space sector.

To achieve the level of technology with countries like the US, Russia and China, many more rounds of tests will have to be done .
Do you know?
It is a giant leap in indigenous defence technologies and a significant milestone towards a Sashakt Bharat and Atmanirbhar Bharat. 

Capabilities for highly complex technology  will serve as the building block for NextGen Hypersonic vehicles in partnership with industry.

The test was conducted from Dr APJ Abdul Kalam Launch Complex at Wheeler Island, off the coast of Odisha. 

The Agni missile was used for the launch.
Important value additions
The hypersonic vehicle and its scramjet engine
The scramjets are a variant of a category of jet engines called the air breathing engines.

Hypersonic speeds are those which are five times or more than the speed of sound. The unit tested by the DRDO can achieve upto six times the speed of sound or Mach 6.

Disadvantages:

Very high cost and high thrust-to-weight ratio.

The Indian Space Research Organisation (ISRO) and DRDO have worked on the development of the technology earlier as well in 2016 and 2019, respectively. 
---
Part of: GS Prelims and GS-III- Economy
 In news
The RBI has retained an amount of Rs 73,615 crore within the RBI by transferring it to the Contingency Fund (CF).

It shall lead to a sharp fall in the transfer of surplus to the government in the current year.
Important value additions
Contingency Fund (CF) 
It is a specific provision meant for meeting unexpected and unforeseen contingencies.

It includes depreciation in the value of securities, risks arising out of monetary/exchange rate policy operations, systemic risks and any risk arising on account of the special responsibilities enjoined upon the Reserve Bank. 

This amount is retained within the RBI.

Section 47 of the RBI Act:

Profits or surplus of the RBI are to be transferred to the government, after making various contingency provisions.

RBI's's main risk provision accounts:

Contingency Fund, Currency and Gold Revaluation Account (CGRA), Investment Revaluation Account Foreign Securities (IRA-FS) and Investment Revaluation Account-Rupee Securities (IRA-RS).
The Currency and Gold Revaluation Account (CGRA) 
It is maintained by the RBI to take care of currency risk, interest rate risk and movement in gold prices. 

Unrealised gains or losses on valuation of foreign currency assets (FCA) and gold are not taken to the income account but instead accounted for in the CGRA.
---
Part of: GS Prelims and GS-III- renewable sources of energy
 In news
The first World Solar Technology Summit (WSTS) is being organized by the International Solar Alliance (ISA) on 8th September, 2020.

Organized by

: The Federation of Indian Chambers of Commerce and Industry (FICCI).

FICCI is also the convenor of ISA Global Leadership Task Force on Innovation.
Key takeaways
More than 26000 participants from 149 countries have registered to join the virtual Summit.

It is expected to bring the spotlight on accelerating affordable and sustainable clean green energy.

Three agreements shall be announced: (1) ISA and International Institute of Refrigeration, (2) ISA and and Global Green Growth Institute and (3) ISA and National Thermal Power Corporation.

A tripartite agreement between India's Ministry of New and Renewable Energy, the World Bank and the International Solar Alliance is also set to be inked.

ISA's technology journal, Solar Compass 360 will also be launched during the summit.
To read more about it, click here
Important value additions
International Solar Alliance (ISA)
The launch of ISA was announced by the Indian Prime Minister and former French President on 30th November 2015, at the 21st session of the United Nations Climate Change Conference of the Parties (COP-21) in Paris, France.

Headquarter:

Gurugram, India

Aim:

Lower the cost of technology and finance and thereby facilitate deployment of over 1,000 GW of solar energy and mobilize more than USD 1,000 billion into solar power by 2030 in Member countries.

It was conceived as a coalition of solar-resource-rich countries (which lie either completely or partly between the Tropic of Cancer and the Tropic of Capricorn) to address their special energy needs.

67 countries have signed and ratified the ISA framework agreement.

The Assembly of the ISA is the apex decision-making body which comprises representatives from each Member Country.

It could play a significant role in achieving the universal energy access goal (SDG 7).
---
Part of: GS Prelims and GS-III- Economy
 In news
The RBI specified five financial ratios and sector-specific thresholds for resolution of COVID-19-related stressed assets in 26 sectors, including auto components, aviation and tourism.
Key takeaways
The circular issued for resolution of the stressed assets is based on the recommendations of the K.V. Kamath Committee.

The 26 sectors include automobiles, power, tourism, cement, chemicals, gems and jewellery, logistics, mining, manufacturing, real estate, and shipping among others.

Five financial metrics need to be taken into account while deciding on a recast plan: (a) total outstanding liabilities/ adjusted tangible net worth, (b) total debt/Ebitda, (c) current ratio, (d) debt service coverage ratio, and (e) average debt service coverage ratio.

For each of these parameters, RBI has prescribed either a floor or a ceiling.

The committee has set 180 days to implement the plan and make an inter creditor agreement (ICA) mandatory. 

The tenure of a loan may be extended by a maximum of two years, with or without a moratorium.

The resolution process shall be treated as invoked once lenders representing 75% by value and 60% by number agree to invoke the same.
---
Miscellaneous
Patrika Gate 
Indian Prime Minister shall inaugurate the Patrika Gate in Jaipur on the 8th September 2020.

Patrika Gate derives its name from newspaper and media company-Rajasthan Patrika.

The facade is inspired by the traditional architecture and features Jharokhas, Pols, Pavilions, and Chhatris.

The idea of building this gate is linked with the old city gates of Jaipur walled city. When Maharajah Sawai Jai Singh II founded Jaipur in 1727 AD, he secured the perimeter with a wall and eight gates.
---
Chushul
The Chushul sub-sector has come into focus in the

standoff between the Indian and PLA troops of China

following the movement that took place recently.

The Chushul sub-sector lies south of Pangong Tso in eastern Ladakh. 

It comprises high, broken mountains and 

It also comprises Thatung, Black Top, Helmet Top, Gurung Hill, and Magger Hill 

Passes such as Rezang La and Reqin La, the Spanggur Gap, and the Chushul valley are also present.

The Chushul Valley has a vital airstrip that played an important role even during the 1962 War with China.

Chushul is one among the five Border Personnel Meeting points between the Indian Army and the Chinese army. 

It is here that representatives of the two armies meet for regular interactions.

It is the gateway to Leh. 

If China enters Chushul, it can launch its operations for Leh.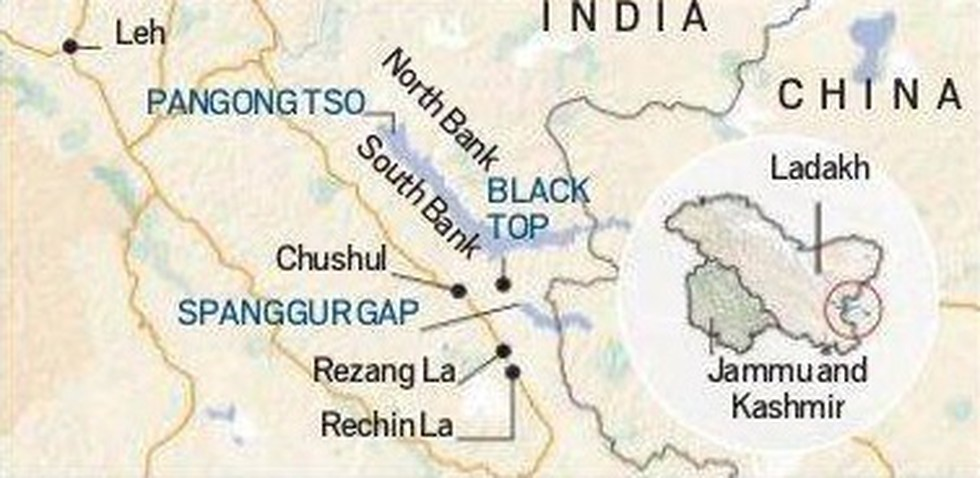 Image source: Click here
---
(MAINS FOCUS)
---
INTERNATIONAL / ECONOMY
Topic: General Studies 2,3:

Effect of policies and politics of developed and developing countries on India's interests
For First part of the article click here
Concern for India about SriLanka's 20th Amendment
Fear of China's incursion in India's sphere of Influence

: The Rajapakshas have shown greater inclination towards China in the past when they were in Power. With China becoming aggressive in the region, it may find suitable partner in present SriLankan government to further its interests at the cost of India's interests

Concentration of Power doesn't end here

: Armed with a two-third majority in Parliament, the Rajapaksas may not be content only with bringing in the 20th Amendment. 

Tamils will be impacted

: The fear, especially among the Tamil minorities in SriLanka is that the 13th Amendment will go too. An internal problem of Sri Lanka will have repercussions on India given the Tamil ethnic linkage between two countries.
Brief History of Sri Lanka's Civil War
In the years following independence, the Sinhalese, who resented British favoritism toward Tamils during the colonial period, disenfranchised Tamil migrant plantation workers from India and made Sinhala the official language.

As ethnic tension grew, in 1976, the LTTE was formed under the leadership of V. Prabhakaran, and it began to campaign for a Tamil homeland in northern and eastern Sri Lanka, where most of the island's Tamils reside.

When war between Sri Lankan Tamils and the Sinhalese majority erupted in 1983, India took an active role to avoid the refugee like situation experienced during the formation of Bangladesh (1971 War)

Indo-Sri Lankan Accord was signed in 1987 to provide a political solution to Sri Lanka's conflict.

It proposed the establishment of provincial council system and devolution of power for nine provinces in Sri Lanka (also known as 

The Thirteenth Amendment)

.

The ethnic war (civil war) ended in 2009 when LTTE was eliminated by the then Mahinda Rajapaksha government.
What is the 13th Amendment that caters to Tamil issue in SriLanka?
The 13th Amendment was a consequence of the Indian intervention in Sri Lanka between 1987-1990. 

It flowed from the India-Sri Lanka Accord of July 29, 1987. 

Sri Lanka is a unitary country, and the 1978 Constitution had concentrated all powers in the centre.

The agreement was aimed at finding a way forward on

devolution of political powers to the then North-Eastern province,

comprising the Tamil dominated areas of the island country.

Under the terms of the Accord (also known as the Jayawardene-Rajiv Gandhi agreement), the Sri Lankan parliament brought in the 13th Amendment, which provided for a system of

elected provincial councils across Sri Lanka
What is the progress with 13th Amendment?
This system of Provincial Councils was proposed specifically for the north and the east to tackle issues there. However, it was implemented in other provinces too. 

Short lived NE Council:

The irony was that while the North-Eastern provincial council could barely survive the violent and bloody circumstances of its birth and died after a short-lived futile struggle

against both the LTTE and the Sri Lankan government, each of the remaining provinces in the Sinhala dominated areas have had elected provincial councils. 

Perceived as Indian Agenda:

The irony was all the greater as there had been much opposition by Sinhala nationalists to the 13th amendment as an Indian imposed provision.

Not Implemented in Spirit:

Devolution of powers to the councils was only in name as the Centre retained all financial powers. 

Long Struggle

: It was only well after the war ended, under much pressure from India, and after the first elections were held to the Northern provincial council in 2013.
Why there is opposition to 13th Amendment?
Demands of Majority:

As it came up in a specific response to the Indian-mediated Tamil demand for power sharing, there has always been a strong lobby by majority Sinhala population in favour of repealing the provision. 

Seen as encouraging Separatism

: As with Article 370 in the Indian Constitution, the 13th Amendment is seen as encouraging Tamil separatism and secessionism. It is the only provision in the Constitution that is a slight nod in the direction of Sri Lanka's Tamil national question. 

Resurgent Majoritarianism

: The demand for doing away with 13

th

Amendment comes up every now and then, especially in times such as now, of a resurgent Sinhala Buddhist nationalism.
What are the challenges with regard to 20th Amendment vis a vis Tamils?
Fear of abolishing Provincial Councils:

The Minister for Provincial Councils and Local Government is an ardent campaigner for the repeal of the 13th Amendment and the abolition of Provincial councils.

Mahinda Rajapaksha's sincerity is in doubt:

Mahinda Rajapaksha expansively spoke of a 13 Plus solution for Tamil demands for political power sharing but his sincerity was in doubt.
Conclusion
While the abolition of the executive presidency appears no more realistic, it will be retrograde if the idea of sharing more power with the provinces is abandoned altogether.
Connecting the dots:
Kalapani Issues with Nepal 

India's neighbourhood first policy
---
SOCIETY/ ECONOMY/ GOVERNANCE
Topic: General Studies 1,2,3:

Issues relating to development and management of Human Resources
Indian Economy and issues relating to planning, mobilization, of resources, growth, development and employment.
Context: It is argued that if India wants to achieve the goal of self-reliance we have to start with empowering the Youth
Status of Youth in India
Definition

: The 2014 National Youth Policy (NYP) defined youth as persons between 15 and 29 years. 

Major Proportion in Total Population:

This segment of the society accounted for 27.5% of the population as per NYP, 2014.

Government Expenditure on Youth:

According to the NYP report, the Central government spends about ₹2,710 per youth on education, skill development, employment, healthcare and food subsidies.

Investment as percentage of GDP:

The total amount of Union government expenditure is pegged at more than ₹90,000 crore. Assuming that States spend an equal amount, the total investment in our youth would be under 1% of the GDP.

Opportunity Cost of investing in Youth:

A World Bank report pegged the projected cost (read: loss) of not investing in children and youth at 4% of the GDP every year. Of this, the costs of unemployment account for 0.6%

Labour Force Contribution

: As of 2017-18, youth participation in India's labour force was 38.3%. 

High Unemployment:

Drawing from the 2018 State of Working India Report, the youth unemployment rate is pegged to be at least 18.3% (3.47 crore youths). 

Unutilized Potential:

About 30% of youth fall under the 'neither in employment nor in education' category and 33% of India's skilled youth are unemployed

Needs Policy Attention in coming years

: Around 50 lakh youth are expected to be entering the workforce annually.

Less Time to prevent Demographic Disaster

: India has just a decade's time to seize the opportunity and realise this youth demographic dividend, else it will turn into demographic disaster with high unemployment rate & underutilized potential
Way Forward
1. Government should launch Indian Youth Guarantee (IYG) programme at the earliest
It is similar to the European Union Youth Guarantee (EU-YG) but tuned to India's context.

EU-YG emerged in 2010 at a time when youth unemployment rates were soaring above 20%.

EU-Youth Guarantee is a commitment by all its Member States to ensure that all 

young people under the age of 25

 years, within a period of four months of becoming unemployed or leaving formal education, receive a good quality offer of

employment

continued education

apprenticeship

traineeship

An IYG initiative, with statutory backing, can function as a facilitatory framework for ensuring gainful and productive engagement of youth. 
2. Youth Component Plan
Such a plan earmarks a specific percentage of funds under a separate head on the lines of the Special Component Plan for the Scheduled Castes and the Tribal Sub-Plan
Objective of Youth Component Plan is to channelise flow of outlays and benefits proportional to the percentage of youth population based on sub-regional requirements.
Existing youth schemes and skilling infrastructure need to be dovetailed and streamlined while leveraging industry to enable an

in situ empowerment of youth.
Rural youth employment can be instituted alongside MGNREGA as only about 4% of youth in the labour force have been impacted by MGNREGA
Conclusion
A focus on our youth is the first step towards self-reliance. It is time we summon the political will to guarantee our youth a viable future.
Connecting the dots:
Skill India Mission

Need for Urban Employment Guarantee Programme
---
(TEST YOUR KNOWLEDGE)
---
Model questions: (You can now post your answers in comment section)
Note: 
Correct answers of today's questions will be provided in next day's DNA section. Kindly refer to it and update your answers. 
Comments Up-voted by IASbaba are also the "correct answers".
Q.1 Consider the following statements regarding Hypersonic Technology Demonstrator Vehicle (HSTDV) which was recently tested:
It was successfully flight tested by ISRO.

It is an unmanned scramjet vehicle with a capability to travel at six times the speed of sound.
Which of the above is/are correct?
1 only 

2 only

Both 1 and 2

Neither 1 nor 2
---
Q.2 Consider the following statements:
Contingency Fund (CF) is a specific provision meant for meeting unexpected and unforeseen contingencies of the RBI.

Unrealised gains or losses on valuation of foreign currency assets (FCA) and gold are accounted for in the Currency and Gold Revaluation Account (CGRA).
Which of the above is/are correct?
1 only 

2 only

Both 1 and 2

Neither 1 nor 2
---
Q.3 Consider the following statements regarding International Solar Alliance (ISA):
Its headquarter is in Paris, France.

It aims to deploy over 1,000 GW of solar energy by 2030 in Member countries.
Which of the above is/are correct?
1 only 

2 only

Both 1 and 2

Neither 1 nor 2
---
Q.4 Patrika Gate, recently seen in news, will be inaugurated in which of the following city of India?
Noida

Jaipur

Bengaluru

Mumbai
---
ANSWERS FOR 7th September 2020 TEST YOUR KNOWLEDGE (TYK)
---
Must Read
About Post Brexit EU-UK Trade deal:
About China's LAC aggression:
About Global Food Prices recovering:
For a dedicated peer group, Motivation & Quick updates, Join our official telegram channel – https://t.me/IASbabaOfficialAccount
Subscribe to our YouTube Channel HERE to watch Explainer Videos, Strategy Sessions, Toppers Talks & many more…