---
(PRELIMS + MAINS FOCUS)
---
Part of: GS Prelims and GS-I – Culture & GS-II – Policies and Interventions
In news 
The Union Home Minister distributed financial grants to 8,000 Namghars under the Assam Darshan programme.
Important value additions 
Namghars are traditional Vaisnavite monasteries of Assam. 

Namghars (literally meaning Prayer House) are places for congregational worship associated with the entire Assamese community and the Ekasarana sect of Hinduism, in particular, that is native to Assam.

Besides forming the primary structure used for worship, they also function as meeting houses and theatres for dramatic performances (bhaona).

The Namghar, also called the kirtanghar, is also the central structure in the Sattras (monasteries of the Ekasarana religion) where the other buildings are positioned around it.

Namghars were introduced in Assam by the Vaishnavite saints Damodaradeva, Madhavadeva and Sankaradeva for Assamese people where they can culture and practice naam (devotional songs) and Bhakti of God (devotion).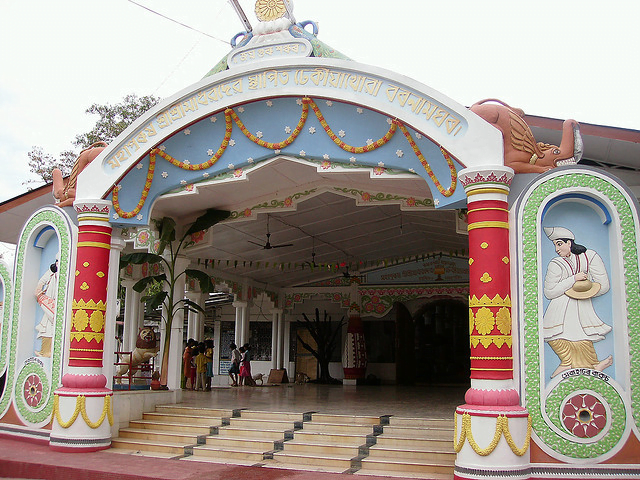 ---
Part of: GS Prelims and GS-III – GST; Taxation
In news 
The government has introduced mandatory physical verification of business premises for the purposes of obtaining GST registration.
Key takeaways 
The move is aimed at controlling the menace of GST fake invoice frauds. 

Recommended by:

GST Council's law committee.

Separately, a new rule has been introduced by the Central Board of Indirect Taxes and Customs that mandates businesses with monthly turnover of over ₹50 lakh to pay at least 1% of their GST liability in cash instead of using input tax credits to discharge their entire liability.

The validity of e-way bills has also been changed, doubling the distance to be covered for each day of validity, effective January 1. 

Till now, an e-way bill for transporting goods under GST allowed transporters to cover 100 km in one day. 

Now, that distance for each day of validity has been increased to 200 km.
Related articles:
---
Part of: GS Prelims and GS-III – Sci & tech
In news 
Researchers at the Indian Institute of Science Education and Research (IISER) have identified a gene that facilitates in the greening of plants. 

This gene plays a crucial role in regulating the levels of protochlorophyllide which is an intermediate in the biosynthesis of the green pigment chlorophyll.
Key takeaways 
IISER scientists have identified the gene 'BBX11′. 

The study was recently published in the British journal New Phytologist.

The synthesis of chlorophyll in plants is a lengthy, multi-step process. 

When a seedling emerges from under the soil it must quickly synthesise chlorophyll to start supporting its own growth.

In order to facilitate quick synthesis of chlorophyll, plants make a precursor of chlorophyll called 'protochlorophyllide' in the dark, which glows red when blue light is shone on the plant.

As soon as the plant comes out into the light from under the soil, light-dependent enzymes convert protochlorophyllide to chlorophyll.

The amount of protochlorophyllide synthesised needs to be proportional to the number of enzymes available to convert them to chlorophyll.

If there is excess of free protochlorophyllide, then exposure to light converts it into molecules that cause 'photobleaching'.
---
Part of: GS Prelims and GS-III – Sci & tech
In news 
An international team of scientists has collected the first possible radio signal from a planet beyond our solar system, emanating from an exoplanet system about 51 light-years away.
Key takeaways 
Using the Low Frequency Array (LOFAR), a radio telescope in the Netherlands, the researchers uncovered emission bursts from the Tau Bootes star-system hosting a so-called hot Jupiter, a gaseous giant planet that is very close to its own sun.

Tau Bootes is an F-type main-sequence star approximately 51 light-years away in the constellation of Bootes. 

It is a binary star system, with the secondary star being a red dwarf.

If confirmed through follow-up observations, this radio detection opens up a new window on exoplanets and provides a novel way to examine alien worlds that are tens of light-years away.
---
Part of: GS Prelims and GS-III – Sci & tech
In news 
The coronavirus variant circulating in the UK is defined by many mutations.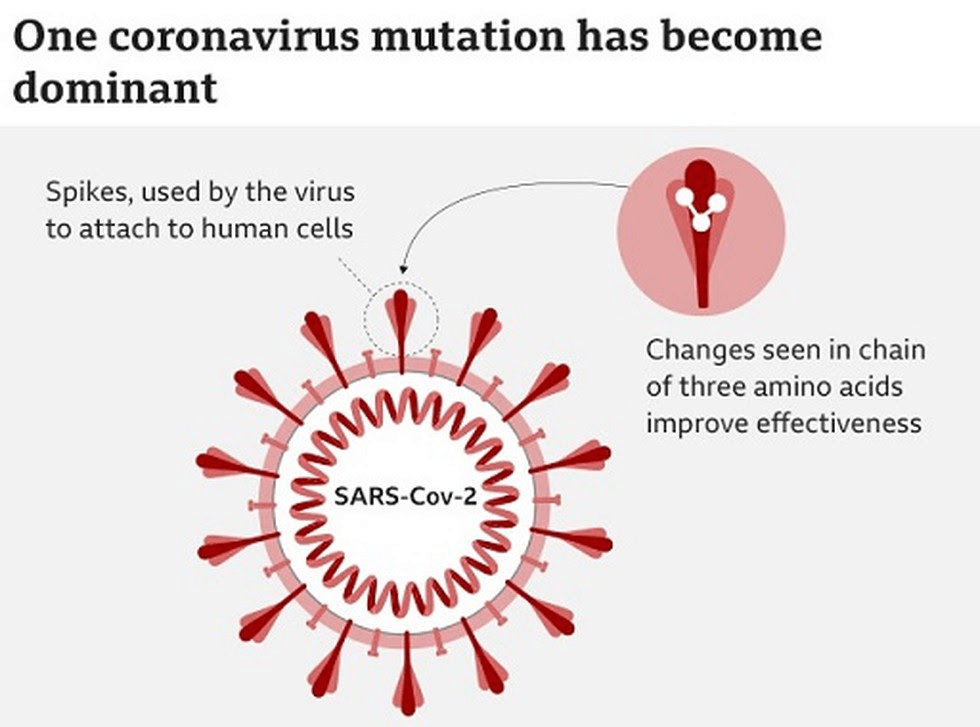 Key takeaways 
A mutation means an alteration in genetic material.

In an RNA virus such as SARS-CoV-2, proteins are made of a sequence of amino acids. 

Such a virus contains some 30,000 'base pairs', which are like bricks placed next to each other to form a structure. 

An alteration in this base can be a mutation, effectively changing the shape and behaviour of the virus.

In the UK variant, one mutation has made the virus more likely to bind with human proteins called receptors. This is called N501Y.
N501Y
In simple words, the amino acid represented by the letter N, and present at position 501 in the coronavirus genetic structure, has been replaced in that position with another amino acid, represented by Y.

The position where this alteration has taken place is in the spike protein's receptor-binding domain.

Therefore, the mutation has increased the binding affinity of the coronavirus.

The mutated virus reportedly accounts for 60% of recent infections in London.



Do you know? 
According the WHO, other than N501Y, mutations that "may influence the transmissibility of the virus in humans" are P681H and HV 69/70.

P681H

: This mutation has occurred in the amino acid present at 681. The amino acid P has been replaced with H.

HV 69/70

: This mutation is the result of a deletion of amino acids at positions 69 and 70. 

These positions are again in the spike protein of the virus. 

This deletion has been observed in France and South Africa as well.
---
Part of: GS Prelims and GS-III – Policies and Interventions
In news 
The 1000-year old heritage art – the Monpa Handmade Paper of Arunachal Pradesh – which was driven to the extinction has been revived with the committed efforts of  Khadi and Village Industries Commission (KVIC).
Key takeaways 
The art of making Monpa handmade paper originated over 1000 years ago. 

This handmade paper was a major source of livelihood for the locals.

However, the handmade paper industry almost disappeared in the last 100 years.

Recently, KVIC commissioned a Monpa handmade paper making unit in Tawang which aims at reviving the art and engaging the local youths with this art professionally and earn. 

The Monpa handmade paper, will be made from the bark of a local tree called Shugu Sheng, which has medicinal values too. Hence availability of raw material will not be a problem.
Do you know? 
The fine-textured handmade paper, which is called Mon Shugu in the local dialect, is integral to the vibrant culture of the local tribes in Tawang. 

The paper has great historic and religious significance as it is the paper used for writing Buddhist scriptures and hymns in monasteries. 

Apart from handmade paper, Tawang is known for two other local crafts – handmade pottery and handmade furniture – that are also getting extinct with passage of time. 

It was announced that within six months, plans will be rolled out for revival of these two local arts
Important value additions 
The Khadi and Village Industries Commission (KVIC) 
It is a statutory body formed in April 1957 (as per an RTI) by the Government of India, under the Act of Parliament, 'Khadi and Village Industries Commission Act of 1956'. 

It is an apex organisation under the Ministry of Micro, Small and Medium Enterprises. 

Vision

– To plan, promote, facilitate, organise and assist in the establishment and development of khadi and village industries in the rural areas in coordination with other agencies engaged in rural development wherever necessary.

In April 1957, it took over the work of former All India Khadi and Village Industries Board.

Head office

: Mumbai

Six zonal offices

: Delhi, Bhopal, Bangalore, Kolkata, Mumbai and Guwahati. 
---
Part of: GS Prelims and GS-III –Defence and Security
In news 
The Indian Army is going to approach the Defence Ministry for a waiver to take the Kamov-226T (Ka-226T) utility helicopters with Russia.
Key takeaways 
In 2015, India and Russia concluded an Inter-Governmental Agreement (IGA) for 200 Ka-226T helicopters estimated to cost over USD 1 billion.

The Kamov-226T is meant to replace Cheetah and Chetak fleets of the Indian Army and the Air Force.

The Ka-226T is a design of Russia's famed Kamov design bureau.

It is a light helicopter, with a maximum take-off weight of over 3.5 tonnes and can carry a payload of up to 1 tonne.

The Ka-226T uses coaxial rotors which is especially advantageous in high-altitude environments. 

The Ka-226T also has a unique, detachable 'mission' compartment which allows the helicopter to be adapted for different roles such as surveillance and cargo delivery.
Issues with the Old Fleet of Helicopters
About 75% of the Army's fleet of Cheetah and Chetak helicopters is over 30 years old which need urgent replacements.

Operational capability has been impacted due to deficiencies and non-availability of replacement.
---
Miscellaneous
India International Science Festival (IISF)-2020 concluded
The 6th edition of India International Science Festival (IISF-2020) concluded recently. 

IISF is an annual event. 

Organised jointly by

: Science & technology-related Ministries and Departments of the Government of India and Vijnana Bharati (Vibha).

The first and second IISF were held in New Delhi, the third in Chennai, the fourth in Lucknow, and the fifth IISF was held in Kolkata.

It is a festival to celebrate the achievements of India's scientific and technological advancements with students, innovators, craftsmen, farmers, scientists and technocrats from India and abroad.

IISF-2020 was held at virtual platform.

Theme:

'Science for Aatmanirbhar Bharat and Global Welfare'.
Thoubal Multipurpose Project
Thoubal Multipurpose Project was recently launched in Imphal by Union Home Minister. 
---
(Mains Focus)
---
HEALTH/ GOVERNANCE
Topic: General Studies 2:

Government policies and interventions for development in various sectors and issues arising out of their design and implementation.
Context: India plans to vaccinate 300 million people against COVID-19 over the next 6-7 months.
Key Challenges for the government
Vaccination large numbers in quick time

: The government plans to give priority to healthcare workers and other front-line workers, followed by everyone who is above 50 years of age. This will mean that roughly 20% of the population will be vaccinated by July or August 2021.

Procurement of Vaccines

: Since all the vaccines that are currently in the spotlight require two doses, the government will have to acquire 600 million doses.
Steps taken by Government towards Vaccination
Pune's Serum Institute of India is the world's largest producer of vaccines. There are reports that the

government has already struck a deal

with the Serum Institute to acquire 500 million doses of the AstraZeneca vaccine. 

Emergency authorisation for this vaccine is likely to follow soon. 

There are other vaccine frontrunners including Bharat Biotech's Covaxin and the Russian Sputnik V whose clinical trials in India are being conducted by Reddy's Labs. 

So, provided that there are no last-minute setbacks, the government should have no problems in acquiring the required number of doses.
What should be the guiding principle of Vaccination drive?
A vaccination drive such as this should have two distinct objectives: 
one, providing protection to those vaccinated, 

Two, to minimise or at least slow down the speed and spread of the viral transmission.
Who gets Priority?
The government's strategy of giving priority

to front-line workers and elderly people

is in line with the practice being followed in the U.K. and the U.S., the two major countries that have been the leaders in the COVID-19 vaccination drive. 

The rationale for this is to protect those who are most likely to be infected in the future as well as those who are most vulnerable to the health consequences of the infection. 

Vaccinating

healthcare professionals

satisfy both the above mentioned objectives: these are individuals who have high levels of exposure and they also act as active disease vectors since they interact with large numbers of people. 

However, the

priority given to older people may not actually minimise

the total social and economic cost inflicted by the virus in the long run. The elderly are less mobile, have a lower level of social interaction, and are hence less likely to spread the virus.

Alternative Suggestions

: A younger person who interacts with a larger number of people is both more likely to be infected and subsequently infect others. This suggests that densely populated areas — for instance, the Dharavi slum — should receive far more attention than they are likely to get under the current strategy. 
What about involving Private hospital in vaccination drive?
The government's procurement strategy seems to depend entirely on domestic sources. It also plans to rely entirely on public resources for distribution without involving private hospitals. 

Moreover, the government plans to bear the entire cost of vaccination. 

Alternative proposition

: Suppose Pfizer or some other multinational pharmaceutical company approaches the government both for authorisation of a vaccine as well as for permission to import and sell (for a profit) to those who can afford it.

Any approval from the government for private players will

enable the affluent to jump the vaccination queue

. This will inevitably attract the charge that the government is catering to the interests of the richer groups in the population.

But perhaps a more dispassionate analysis would suggest that allowing the private sector will help provide additional supplies of the vaccine especially when interests of the poor are taken into account by government.

The government will and should continue to procure all available domestically produced vaccines and supply them through its own distribution channel to people especially the poorer sections of society 

Another potential benefit of allowing private players is that the larger the numbers who get vaccinated, the

lower will be the speed of virus transmission

amongst the non-vaccinated.
Conclusion
The government must examine the principle underlying the vaccination scheme and whether private players should be allowed space
Connecting the dots:
---
SCIENCE & TECH/ HEALTH/ GOVERNANCE/
Topic: General Studies 2, 3:

Government policies and interventions for development in various sectors and issues arising out of their design and implementation.
Science and Technology- developments and their applications and effects in everyday life. 
Context: A year after the novel coronavirus announced itself in China, there was yet another critical update in December 2020 — the emergence of a new strain of the virus, caused by mutations, that seemed to be 70% more transmissible.
Mutations were reported from different parts of the world, including Denmark, Australia, England and South Africa, but the rapid domination of the new strain — lineage B 1.1.7 — in the south of England set off a chain of events, including curbs on travel and Christmas celebrations.
What is the WHO saying?
WHO Chief cited a basic fact of virology,

that viruses mutate over time and it is natural

and is to be expected. 

Trying to counter many ill-informed discussions triggered by panic from the usage of the word 'mutation', WHO Chief said the U.K. had reported that the transmission was higher, but there was no evidence that it causes a more severe disease. 

He also added that ongoing studies will clear the air on this angle.
Why do viruses mutate?
Mutation is part of the life cycle of a virus. 

Once the virus latches on to a host, it begins to replicate and make copies of itself. 

During the process of virus replication, random errors arise, one or two protein molecules change, possibly induced by the immune response mounted within infected people.

These changes in the genomic structure of the virus can be considered mutations. Not all mutations are significant, but those that affect the virus's ability to survive or replicate are important.
How was the new strain identified?
The English variant was identified in genomic surveillance by COVID-19 Genomics UK (COG-UK), a consortium that analyses genome sequencing data from the U.K.

The variant is the result of

multiple mutations in the spike protein

(the point of viral entry into the host) of SARS-CoV-2, as well as mutations in other genomic regions of the RNA virus.

COG-UK reportedly identified one of these mutations as 'N501Y', in an area of the spike protein that binds to a key protein in the human cell, the ACE2 receptor. This was an indication that the alterations may, theoretically, result in the virus becoming more infectious.

As of December 13, according to Public Health England (PHE), there were 1,108 cases of the variant identified "predominantly in the South and East of England". 

The U.K. government's website explains that backwards tracing using genetic evidence suggests

this variant emerged in September 2020

and then circulated at very low levels in the population until mid-November.

The increase in cases linked to the new variant first came to light in late November when PHE was investigating why infection rates in Kent were not falling despite national restrictions. 

They then discovered a cluster linked to this variant that was spreading rapidly into London and Essex.
Can it be detected through PCR tests?
The PCR test is used to identify a number of gene targets and will pick up this variant too. 

The U.K.'s Chief Medical Officer has said that current swab tests are able to identify the new variant.
Is it known how a vaccine will react?
Various studies are on to determine the impact of the vaccine on severity of disease or mortality. Also, scientists are working to know about the implication of mutated viruses for the vaccine that has already been developed.

Scientists advocate for

continuation of vaccination drives

already started in many countries like UK, US and Russia. This is because vaccines will offer protection even from a mutant virus. 

By their very nature, vaccines will make a variety of different antibodies and memory cells that will help fight off the infection

Vaccines will reduce the number of people who get infected, reduce the number of people spreading the infections, lower the number of hosts, lower the chances of further mutations, and allows to get things under control
How can you protect yourself?
Simply by following the original advice on COVID-19 hygiene. Using a face mask, regularly washing hands, and maintaining distance with others when in a public setting will continue to be the best practical ways to prevent the infection.
---
(TEST YOUR KNOWLEDGE)
---
Model questions: (You can now post your answers in comment section)
Note: 
Correct answers of today's questions will be provided in next day's DNA section. Kindly refer to it and update your answers. 

Comments Up-voted by IASbaba are also the "correct answers".
Q.1 Consider the following statements regarding Namghar: 
These are traditional Vaishnavite monasteries. 

These are particularly native to Assam.
Which of the above is/are correct?
1 only

2 only

Both 1 and 2

Neither 1 nor 2
---
Q.2 BBX11 gene was in news recently for which of the following? 
It facilitates in the greening of plants.

It will help in treatment of autoimmune diseases through gene therapy. 

It is a herbicide resistant gene identified in Maize plant

The new mutation of Covid-19 was identified in this gene.
---
Q.3 Recently scientists have found first possible radio signal from a planet beyond our solar system. Consider the following statements regarding the same. 
It was discovered for the first time from the Tau-Bootes star system. 

Tau-Bootes is a binary star system which is 51 light years away from our planet.
Which of the above is/are correct?
1 only

2 only

Both 1 and 2

Neither 1 nor 2
---
Q.4 Consider the following statements regarding the Khadi and Village Industries Commission: 
It is an autonomous body. 

It functions under the ministry of Micro, Small and Medium Enterprises.
Which of the above is/are correct?
1 only

2 only

Both 1 and 2

Neither 1 nor 2
---
ANSWERS FOR 25th December 2020 TEST YOUR KNOWLEDGE (TYK)
---
Must Read
About aggressiveness of China in 2020:
On 2020 being the year of Unease by former NSA- M.K.Narayanan:
About the state of prisons:
For a dedicated peer group, Motivation & Quick updates, Join our official telegram channel – https://t.me/IASbabaOfficialAccount
Subscribe to our YouTube Channel HERE to watch Explainer Videos, Strategy Sessions, Toppers Talks & many more…