---
(PRELIMS + MAINS FOCUS)
---
Part of: GS Prelims and GS-III – Sci & tech
In news 
USA's plan to have the first nuclear reactor on the moon by the end of 2026 got a new push with a recent White House directive.

USA President issued the "National Strategy for Space Nuclear Power and Propulsion.

US Department of Energy in collaboration with NASA also intends to solicit industry design proposals in early 2021 for the same purpose. 
Key takeaways 
Under the directive, NASA was asked to initiate fission surface power project for lunar surface demonstration by 2027 with scalability to a power range of 40 kilowatt-electric and higher to support a sustained lunar presence and exploration of Mars".

NASA aims to establish a flight hardware system that is ready for integrating with the lunar lander by 2026-end. 

The fission power system — as the nuclear reactor is called — will benefit future robotic and human exploration missions to the moon as well as Mars.

The availability of safe, efficient, and readily available power is critical to these missions and a fission surface power system meets those requirements.

The fission surface power system will be fully manufactured and assembled on earth and integrated on a lander as a payload.

The system consists of four major subsystems including a nuclear reactor, an electric power conversion unit, heat rejection array, and power management and distribution subsystem. 

It will be designed to operate for up to 10 years.
---
Part of: GS Prelims and GS-III – Environment
In news 
The giant Antarctic iceberg A68 has become a cause for concern for South Georgia Island.
Key takeaways 
The giant iceberg A68, the biggest block of free-floating ice from Antarctica with an area of about 5,800 sq. km, has been drifting in the Atlantic Ocean since 2017.

In 2020, due to an ocean current, the iceberg was propelled into the South Atlantic Ocean and since then it has been drifting towards the remote sub-Antarctic island of South Georgia, which is a British Overseas Territory (BOT).

This has prompted fears about the impact the iceberg could have on the island's abundant wildlife.

Icebergs travel with ocean currents and either get caught up in shallow waters or ground themselves.

Recently, US National Ice Center (USNIC) confirmed that two new icebergs calved from A68a and were large enough to be named and tracked.

They are called A68E and A68F.
Do you know? 
South Georgia is an island in the southern Atlantic Ocean that is part of the British Overseas Territory of South Georgia and the South Sandwich Islands (SGSSI). 

The main settlement is Grytviken.

The US National Ice Center (USNIC) is responsible for naming icebergs, which are named according to the Antarctic quadrant in which they are spotted.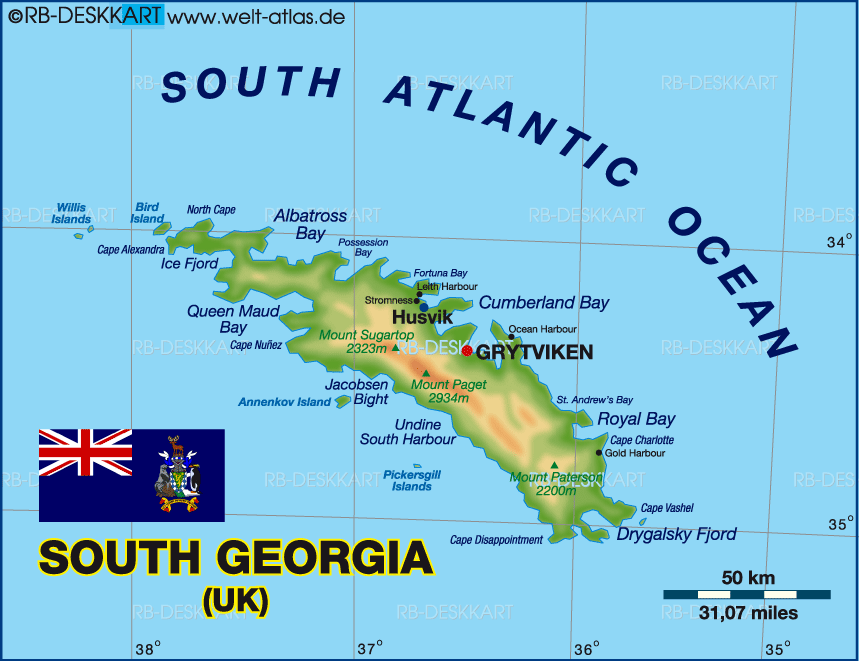 ---
Part of: GS Prelims and GS-II – Policies and Interventions
In news 
Indian Prime Minister recently inaugurated fully operational National Common Mobility Card service on the Airport Express Line of Delhi Metro,

The card service was started in Ahmedabad in 2019.
Key takeaways 
This one card will give integrated access to the commuters wherever they travel, whichever public transport they take.

The idea of NCMC was floated by the Nandan Nilekani committee set up by the Reserve Bank of India (RBI).

NCMC will allow passengers with RuPay debit card, issued in the last 18 months by 23 banks to be swiped for Metro travel. 

This facility will become available on the entire Delhi Metro network by 2022.

NCMC is an automatic fare collection system. 

It will turn smartphones into an inter-operable transport card that commuters can use to pay for Metro, bus and suburban railways services.

It will allow entry and exit from Metro stations with the help of a smartphone, known as the automatic fare collection (AFC) system.
Important value additions 
One Nation, One system examples
One Nation, One Fastag

has made travel seamless on highways across the country.

One Nation, One Tax:

GST has ended the complications in the tax system and has brought uniformity in indirect tax system.

One Nation, One Power Grid

, is ensuring adequate and continuous power availability in every part of the country.

With One Nation, One Gas Grid

, Seamless Gas Connectivity is being ensured of the parts where gas-based life and economy were absent 

One Nation, One Health Insurance Scheme

, that is, Ayushman Bharat through which millions of people from India are taking advantage anywhere in the country.

Citizens moving from one place to another have got freedom from the trouble of making new ration cards through

One Nation, One Ration Card

.

Similarly, the country is moving in the direction of

One Nation, One Agriculture Market

due to new agricultural reforms and arrangements like e-NAM.
---
Part of: GS Prelims and GS-II – Health
In news 
National Medicinal Plants Board (NMPB), Ministry of AYUSH has launched Consortia for Medicinal Plants.
Key takeaways 
NMPB envisions the necessity of connectivity between stakeholders in the supply chain and value chain of Medicinal Plants.

NMPB Consortia will address Quality Planting Material, Research & Development, Cultivation, Trade of medicinal plants/market linkage etc.

To establish the linkage between the farmers and manufacturers, a 'Seed to Shelf' approach is being introduced, wherein, aspects related to Quality Planting Materials (QPM), Good Agriculture Practices (GAP's), Good Post Harvest Practices (GPHP's) would be addressed.

In the first phase, NMPB consortia is proposed for medicinal plant species – Ashwagandha (Withania somnifera), Pippali (Piper longum), Aonla (Phyllanthus emblica), Guggulu (Commiphora wightii), Satavari (Asparagus racemosus).
Important value additions 
The National Medicinal Plants Board (NMPB) 
It has been established by Government of India to coordinate with all matters relating to Medicinal Plants and Support Policies and Programs for growth of trade, export, conservation and cultivation. 

The board is working under Ministry of Ayurveda, Yoga & Naturopathy, Unani, Siddha & Homeopathy (AYUSH).
---
Part of: GS Prelims and GS-II – Health & GS-III – Sci & tech
In news 
Union Health Minister inaugurated India's first pneumococcal conjugate vaccine "Pneumosil".
Key takeaways 
It has been developed by the Serum Institute of India Private Limited (SIIPL) in collaboration with various other partners like the Bill and Melinda Gates Foundation.

This Indigenous Pneumococcal Conjugate Vaccine will be available in the market under the brand name "Pneumosil" at an affordable price in a single dose (vial and pre-filled syringe) and Multidose (vial) presentations.

Pneumosil is effective in the prevention of Pneumonia disease.
Important value additions 
Pneumonia
It is an Infection that inflames air sacs in one or both lungs, which may fill with fluid.

With pneumonia, the air sacs may fill with fluid or pus.

The infection can be life-threatening to anyone, but particularly to infants, children and people over 65.

Symptoms

: A cough with phlegm or pus, fever, chills and difficulty breathing.

Antibiotics can treat many forms of pneumonia. 

Some forms of pneumonia can be prevented by vaccines.

A common cause of bacterial pneumonia is Streptococcus pneumoniae (pneumococcus).
Do you know? 
A conjugate vaccine is a substance that is composed of a polysaccharide antigen fused (conjugated) to a carrier molecule. 

This enhances the stability and the effectiveness of the vaccine.
---
Part of: GS Prelims and GS-III – Biodiversity
In news 
Botanists have discovered a new species of wild sun rose from the Eastern Ghats in India.
Key takeaways 
The new species, named Portulaca laljii was discovered from Prakasam district of Andhra Pradesh. 

It has unique features such as a tuberous root, no hair in its leaf axils, a reddish pink flower, prolate-shaped fruits, and copper brown seeds without lustre.

The flowers are very attractive and bloom for months from June to February.

The plant bears beautiful, tiny pink flowers for eight months. 

It is because of the succulent nature of tuberous roots that the plant can survive on rocky crevices.
Do you know? 
Portulaca laljii has been named to honour the contribution of Lal Ji Singh, an eminent botanist of the Botanical Survey of India associated with its Andaman and Nicobar Centre.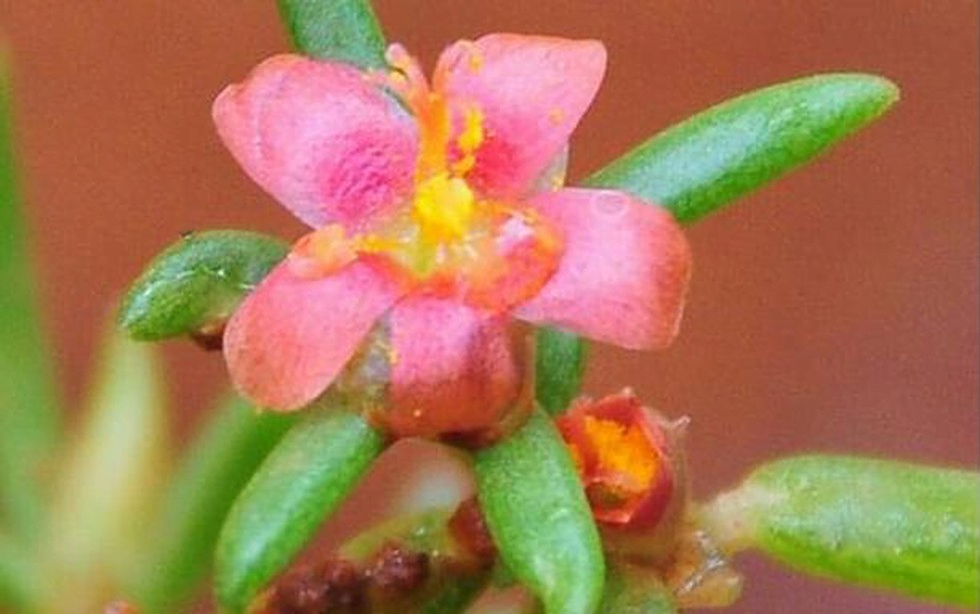 ---
(Mains Focus)
---
ECONOMY/ GOVERNANCE/ ENVIRONMENT
Topic: General Studies 2,3:

Government policies and interventions for development in various sectors and issues arising out of their design and implementation.
Indian Economy and issues relating to planning, mobilization, of resources, growth, development 
Context: India currently consumes only one-third of the global average consumption of energy. Also, India imports about 84% of our oil and 56% of our gas for domestic use 
As we move towards more robust energy consumption figures, the country faces the unique challenge of the following
A ballooning appetite while cutting dependence on imports

Greening the grid while ensuring affordability

Replacing old forms of energy production while boosting employment.

Improving the human and economic capital of the people. 
In the above context, biofuels have become a tool for achieving these delicate balance of outcomes.
Ethanol Blending Programme
Objective of Scheme

: The aim is to achieve 10% ethanol blending in petrol by 2022 and 20% blending by 2030 — something that will cut down carbon emissions in vehicles.

Source for Ethanol Production:

The primary raw material for ethanol production in India is sugarcane and its by-products, accounting for more than 90% of fuel ethanol supplies under the ethanol blended petrol (EBP) programme of Union Government. In addition to sugarcane, ethanol is also produced from damaged food grains, B-heavy molasses and sugarcane juice

Benefits Sugar Industry:

EBP programme injects liquidity into the stressed sugar sector. This programme also encourages diversion of sugarcane for ethanol production, which results in a decrease in the sugar glut in the country.

Helps in Doubling Farmers Income:

EBP scheme provides an alternative revenue stream to farmers. A sum of nearly Rs 35,000 crore in the past six years has flown back to farmers through sugar mills and distilleries as oil marketing companies (OMCs) provide off-take guarantee at fixed prices. 

Improves Payment Cycle for farmers

: The arrangement of OMCs providing off-take guarantee at fixed prices also improves the health of the payment cycle to farmers since OMCs settle their ethanol dues to distilleries in 21 days instead of the months that the farmers had to wait for their payment from sugar mills.

Alternative Market for Rice produce

: The recent decision to utilise surplus rice available with the Food Corporation of India and maize as an additional source of feedstock for ethanol production, starting this year, means farmers will now have an alternative market for their produce.

Increased Production indicates India moving in right direction:

Ethanol supplies have improved from 380 million litres in 2013-14 to 1.89 billion litres in 2019. Offers of about 3.5 billion litres from both sugar/molasses and grain-based distilleries are expected in 2020-21.

Determined Push

: In 2019, in a first for the Republic Day parade, the Indian Air Force flew aircraft in a Vic formation, with the lead plane using a mix of traditional fuel and biofuel, symbolising the government's determination to seek alternative sources of fuel. 
National Policy on Biofuels 
Objective

: The Policy formulated in 2018 targets 5% blending of biodiesel in diesel by 2030. 

Source

: The policy encourages setting up of supply chain mechanisms for biodiesel production from non-edible oilseeds, used cooking oil and short-gestation crops. 

Better land use and increased farmer income:

These crops can be easily cultivated in various states on land that is barren or not fit for edible crops, thus leading to efficient land usage and boosting farm incomes.

Increased Farmers Income:

A total of Rs 1 lakh crore worth of biofuel will be purchased by OMCs every year in the near future for blending. This money will be ploughed back to the rural economy, thus doubling farmers' incomes. 

Increased Production indicates India moving in right direction

: Biodiesel procured by OMCs for blending high speed diesel has increased from 11.9 million litres in 2015-16 to 105.5 million litres last year.
Sustainable Alternative Towards Affordable Transportation (SATAT) 
Objective

: The scheme launched in October 2018 aims to establish an ecosystem for production of compressed biogas (CBG) from various waste biomass sources in the country.

Under SATAT, 5000 CBG plants with a total production capacity of 15 million metric tonne per annum (MMTPA), which is equivalent to 54 MMSCMD of gas by 2023, has been planned.

Investment Potential:

This initiative offers a potential for investment of about Rs 1.75 lakh crore, generating about 75,000 direct employment opportunities.

Environmental benefits:

The SATAT scheme will not only stanch greenhouse gas emissions, but will reduce burning of agricultural residue, which results in significant air pollution in cities like Delhi

Increases Farmer Income

: One of the byproducts of CBG plants is biomanure, which can be used in farming. The scheme also generate employment in rural and waste management sectors, and boost income for farmers from their unutilised organic waste.
Conclusion
The components of a biofuel supply chain create a circular rural economy that results in substantial environmental, socio-economic and health benefits for communities
Connecting the dots:
Paris Climate Deal

India's Strategic Petroleum reserves
---
SCIENCE & TECH/ INTERNATIONAL/ SECURITY
Topic: General Studies 2,3:

International Events and its implication on Security of Nations
Science and Technology- developments and their applications and effects in everyday life.
Context: SolarWinds, a major US information technology firm, was the subject of a cyberattack that spread to its clients and went undetected for months
An unusual hack
Earlier this year, hackers secretly broke into Texas-based SolarWind's systems and added malicious code into the company's software system. 

The system, called

"Orion," is widely used by companies to manage IT resources

. Solarwinds has 33,000 customers that use Orion

Most software providers regularly

send out updates to their systems

, whether it's fixing a bug or adding new features. SolarWinds is no exception. 

Beginning as early as March 2020, SolarWinds unwittingly sent out software updates to its customers that

included the hacked code.

 

A private cybersecurity firm called FireEye was the first to notice the breach in Dec 2020 when it noticed that its own systems were hacked.

The code

created a backdoor to customer's information technology systems

, which hackers then used to install even more malware that helped them spy on companies and organizations.
The victims
SolarWinds told the US regulatory authorities that up to 18,000 of its customers installed updates that left them vulnerable to hackers. 

Since SolarWinds has many high profile clients, including Fortune 500 companies and multiple agencies in the US government, the breach could be massive.

US agencies

, including parts of the Pentagon, the Department of Homeland Security, the State Department, the Department of Energy, the National Nuclear Security Administration, and the Treasury were attacked. 

So were

private companies

, like Microsoft, Cisco, Intel, and Deloitte, and other organizations like the California Department of State Hospitals, and Kent State University.

And since the hack was done so stealthily, and went undetected for months, security experts say that some victims may never know if they were hacked or not
Who did it?
Federal investigators and cybersecurity experts say that

Russia's Foreign Intelligence Service, known as the SVR,

is probably responsible for the attack. 

Russian intelligence was also credited with breaking into the email servers in the White House, the State Department, and the Joint Chiefs of Staff

in 2014 and 2015.

 

Later, the same group attacked the Democratic National Committee and members of the Hilary Clinton presidential campaign.

Russia has denied any involvement

with the breach and President Trump has suggested, without evidence, that Chinese hackers may be the culprits.
Why it matters?
Now that multiple networks have been penetrated,

it's expensive

and very difficult to secure systems.

There are fears that, with access to government networks, hackers could, "

destroy or alter data,

and impersonate legitimate people".

Not only is the breach one of the largest in recent memory, but it also comes as a wake-up call for federal cybersecurity efforts. 

The

US Cyber Command

, which receives billions of dollars in funding and is tasked with protecting American networks, was "blindsided" by the attack. Thus, the hack could accelerate broad changes in the cybersecurity apparatus. 

The

US government may reorganize its cybersecurity efforts

by making the Cyber Command independent from National Security Agency

Companies are turning to a new method of assuming that there are already breaches, rather than merely reacting to attacks after they are found
---
(TEST YOUR KNOWLEDGE)
---
Model questions: (You can now post your answers in comment section)
Note: 
Correct answers of today's questions will be provided in next day's DNA section. Kindly refer to it and update your answers. 

Comments Up-voted by IASbaba are also the "correct answers".
Q.1 Portulaca Laljii, a new species of wild sun rose was recently found in which of the following region? 
Eastern Ghats 

Western Ghats 

Himalayas 

Andaman and Nicobar Islands
---
Q.2 Pneumosil which was recently in news is a conjugate vaccine for which of the following? 
Liver cancer 

Coronavirus 

Pneumonia 

Malaria
---
Q.3 National Medicinal Plants Board works under which of the following ministry? 
Ministry of Health 

Ministry of Chemicals and Fertilizers 

Ministry of AYUSH

Ministry of Environment, Forest and Climate Change
---
Q.4 Consider the following statements regarding National Common Mobility Card: 
It will turn smartphones into an interoperable transport card that commuters can use to pay for Metro, Bus and Suburban Railway services. 

The card service was first started in Mumbai in 2019.
Which of the above is/are correct?
1 only

2 only

Both 1 and 2 

Neither 1 nor 2
---
ANSWERS FOR 28th December 2020 TEST YOUR KNOWLEDGE (TYK)
---
Must Read
On Afghanistan's slow progress toward peace and stability:
On India's two front challenge:
About 5G race led by China:
For a dedicated peer group, Motivation & Quick updates, Join our official telegram channel – https://t.me/IASbabaOfficialAccount
Subscribe to our YouTube Channel HERE to watch Explainer Videos, Strategy Sessions, Toppers Talks & many more…