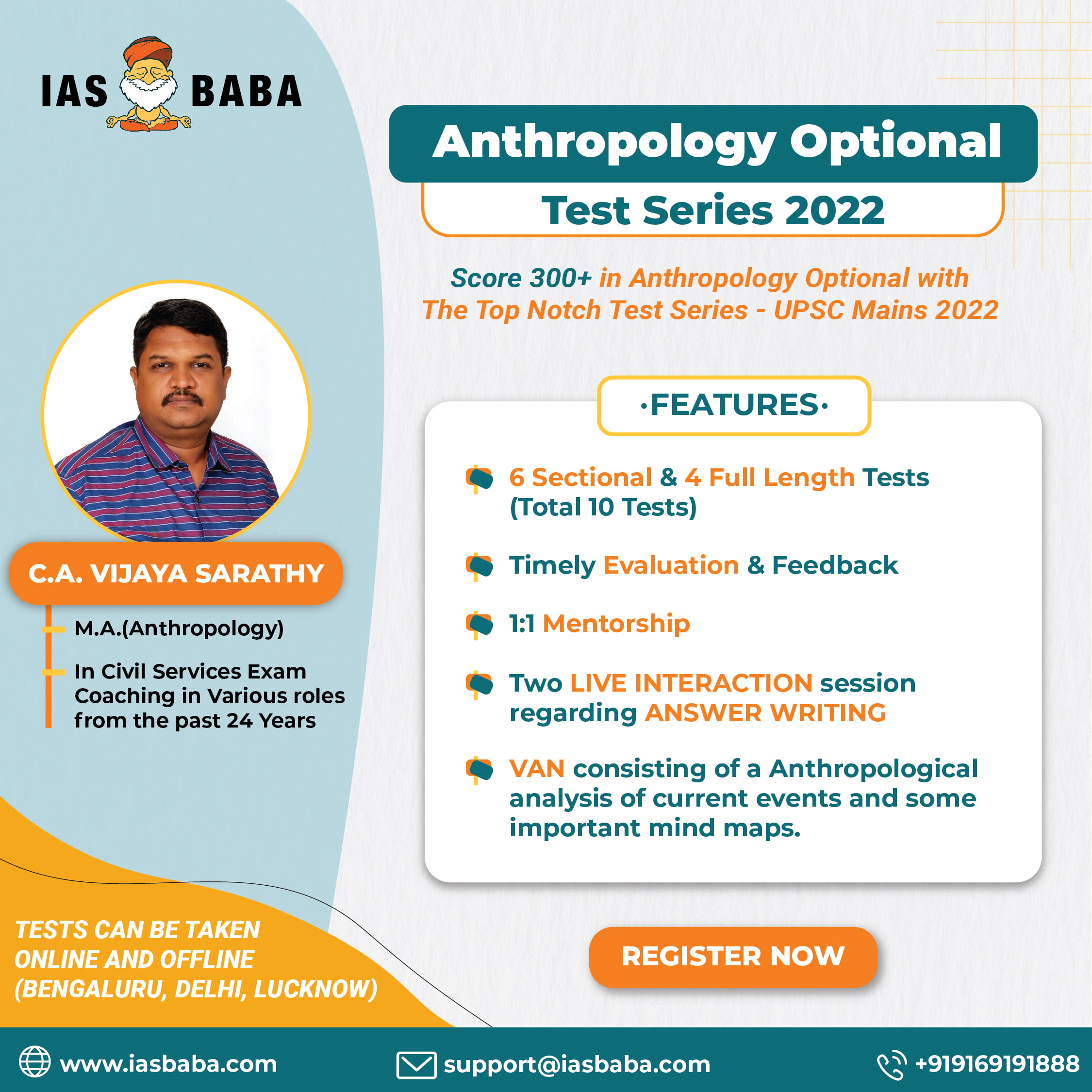 Dear Students
We are tiding over the testing times slowly and gradually.
Now that you have done well in the Prelims, it's time to assess your Mains writing abilities.
It's time to check where you stand in the competition.
Now is the time to check your requirements of Anthropology Answer Writing Skills in both Paper 1, which tests your basic concepts of the subject, and Paper 2, which demands the application of the conceptual base to the applied aspects in the Indian context.
We want you to take advantage of Anthropology Test Series, and come out confident in your preparation.
Anthropology Comprehensive Test Series for aspirants of UPSC 2022
Total Tests – It consists of 6 Sectional & 4 Grand Tests.
Mentorship – After evaluation, 1 to 1 sessions with every student.
Tips on How to Write Winning Answers, with analysis of
Correct Interpretation of the questions
How to make an outline of an answer
Anatomy of an answer
Difference between Excellent answer & Ordinary answer
How to deal with Twisted/Cryptic Questions
How, When & Where to add the Current Affairs touch to the answers
Two Live Interaction Sessions regarding Answer Writing.
Value Added Notes (VAN) consisting of Anthropological analysis of current events and some important mindmaps.
---
SCORE 300+ in ANTHROPOLOGY OPTIONAL IN UPSC MAINS 2022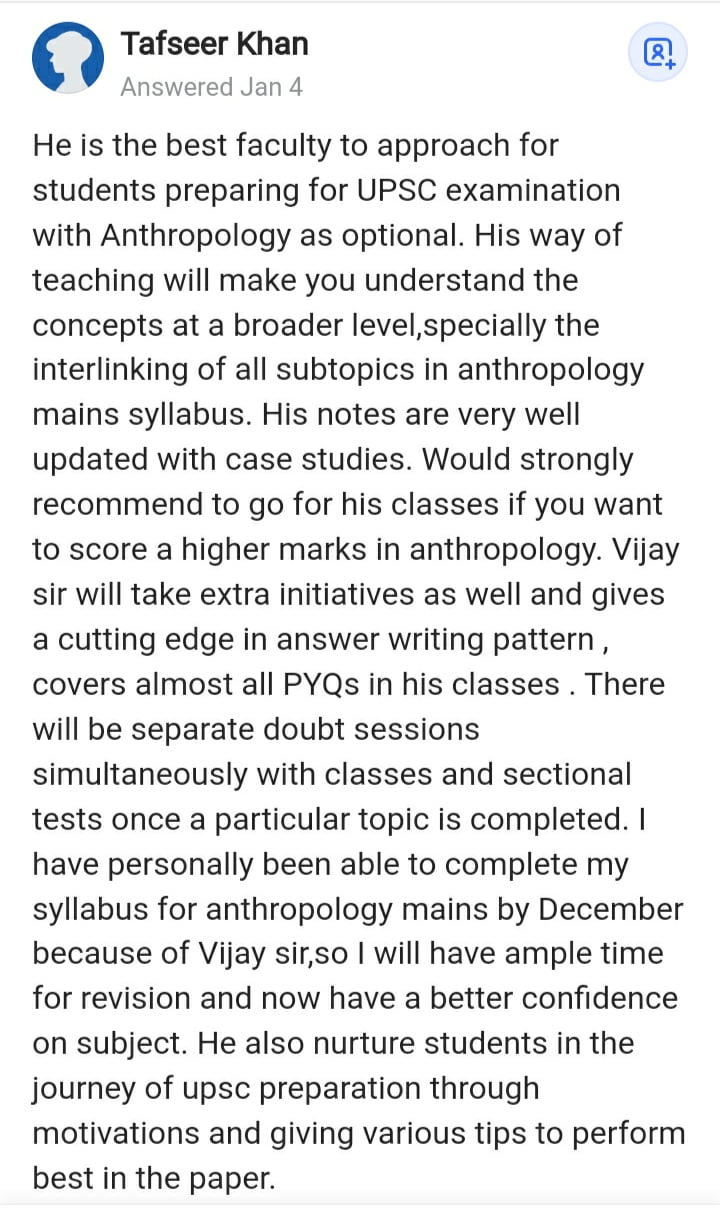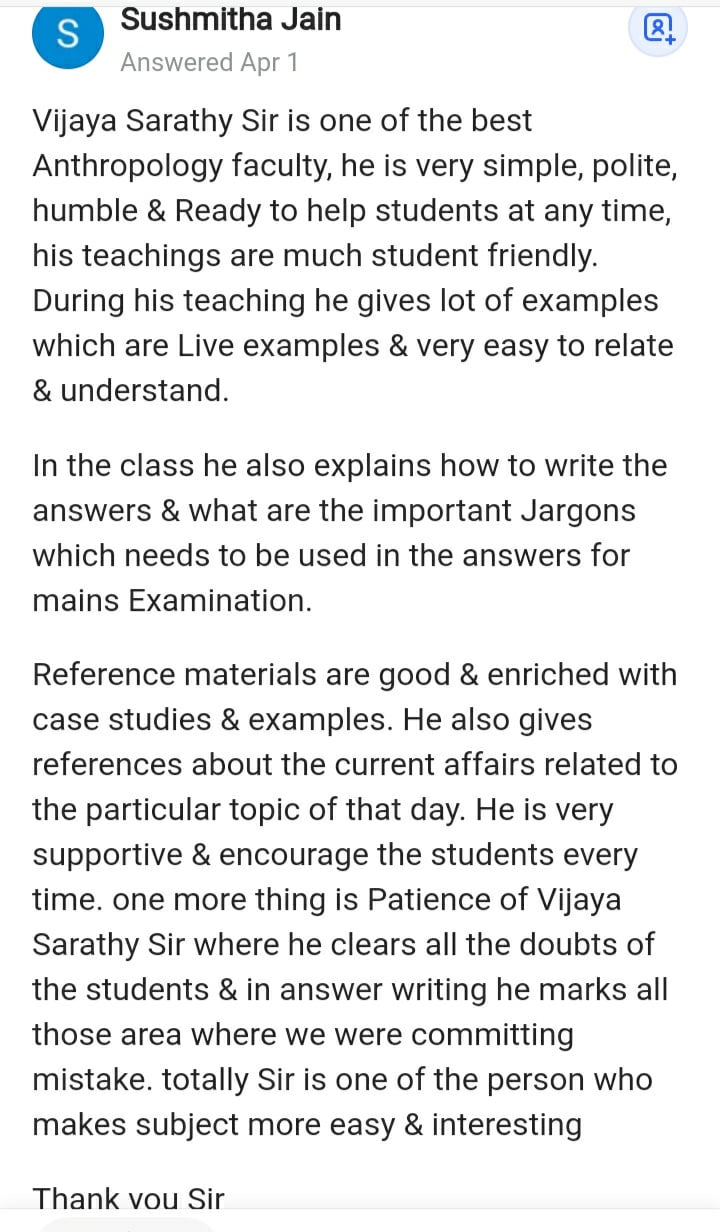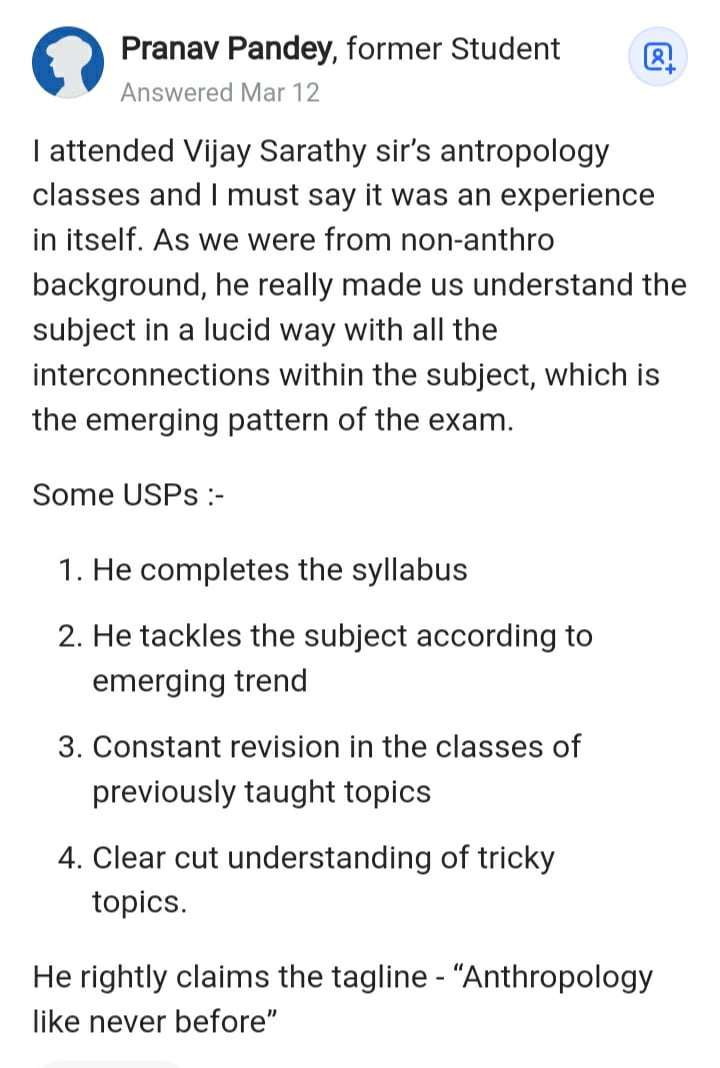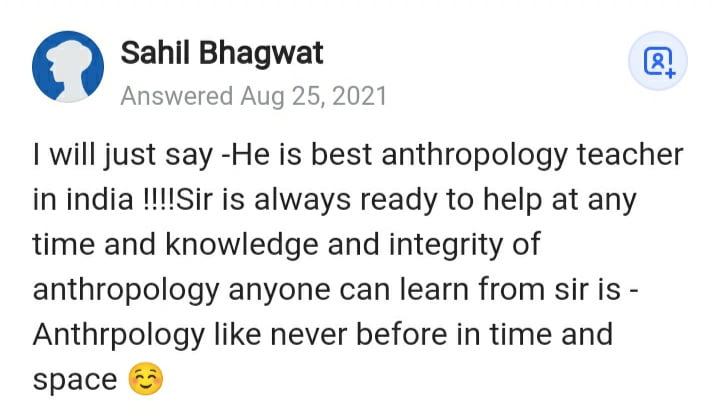 The Tests can be taken both Online and Offline (Delhi, Bengaluru & Lucknow) Please note that for those who are taking the test in offline mode, all the deliverables (Mentorship, Live Interaction Sessions etc.) will be available in online mode only. OFFLINE MODE means you can down to the centre and take the test according to the schedule.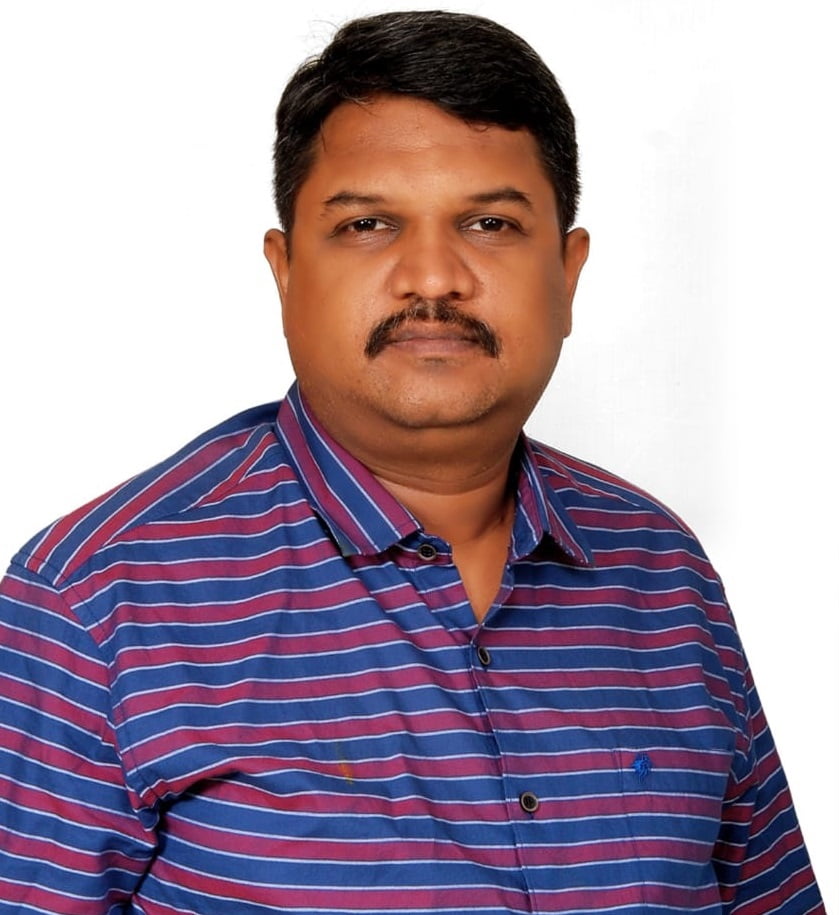 C.A. Vijaya Sarathy
Sc (BZC)
A. (Anthropology)
In Civil Services Exam Coaching in various roles from the past 21 Years
You can mail us on support@iasbaba.com
Or 
Call on – 7386579047 (Faculty)