Context: A Mediterranean medicinal plant considered a cure-all that mysteriously vanished 2,000 years ago may still be around, a recent study claimed.
A researcher from Istanbul University found a plant species recently at three locations in Anatolia — modern-day Turkey, that resembled the ancient plant Silphion.
There may be waterlogged remains of ancient Silphion on the Mediterranean seafloor, which could provide direct evidence of the nature of this elusive plant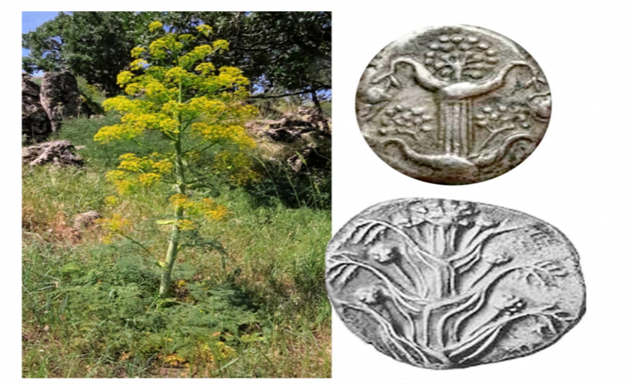 Ancient Usage of Silphion:
The resin of the Silphion was extensively used as a spice, perfume, aphrodisiac, contraceptive and medicine.
It occupied an important place in the export economy of ancient Cyrene, an old Greek and later Roman colony near north-eastern Libya.
Silphion was used to treat various health problems:
goitre, sciatica (nerve pain), toothache, intestinal disorders, hormonal disorders, epilepsy, tetanus, polyps (abnormal growth of tissues) and malignant tumours.
Its stalks were eaten as a vegetable, while the roots were consumed raw.
The plant was also used to preserve lentils.
Causes of extinction of Silphion:
Overharvesting
Human-induced environmental changes
Widespread deforestation and desertification
Environmental conditions:
These plants may need cold and moist conditions for seed germination.
This is because the plants related to Silphion, such as Ferula drudeana and Ferula asafoetida, also need similar environmental conditions for seeds to germinate
An increase in temperature might have increased evaporation, leading to unfavourable conditions.
Source: DownToEarth                 
Previous Year Questions
Q.1) Which of the following are nitrogen-fixing plants? (2022)
Alfalfa
Amaranth
Chickpea
Clover
Purslane (Kulfa)
Spinach
Select the correct answer using the code given below:
1, 3 and 4 only
1, 3, 5 and 6 only
2, 4, 5 and 6 only
1, 2, 4, 5 and 6
Q.2) Recently, there was a growing awareness in our country about the importance of Himalayan nettle (Girardinia diversifolia) because it is found to be a sustainable source of  (2019)
anti-malarial drug
biodiesel
pulp for the paper industry
textile fibre
For a dedicated peer group, Motivation & Quick updates, Join our official telegram channel – https://t.me/IASbabaOfficialAccount
Subscribe to our YouTube Channel HERE to watch Explainer Videos, Strategy Sessions, Toppers Talks & many more…