Context: Recently, government of India informed that Russian banks have opened Special Rupee Vostro Accounts (SRVA) with partner banks in India.
About Special Rupee Vostro Accounts (SRVA):
The SRVA is an additional arrangement to the existing system that uses freely convertible currencies.
It works as a complimentary system to facilitate transactions that cannot be executed through the existing banking setup.
About Vostro Accounts:
A Vostro account is an account that domestic banks hold for foreign banks in the former's domestic currency.
In this, a foreign bank acts as an agent providing financial services on behalf of a domestic bank.
It enables domestic banks to provide international banking services to their clients who have global banking needs.
Domestic banks use Vostro accounts to facilitate transfers, conduct business transactions, accept deposits, and gather documents on behalf of the foreign bank.
Significance:
The system could reduce the "net demand for foreign exchange, the U.S. dollar in particular, for the settlement of trade flows"
It will reduce the dependence on foreign currencies.
It can make the country less vulnerable to external shocks.
Ensure timely payments.
This helps domestic banks to gain wider access to foreign financial markets and serve international clients without having to be physically present abroad.
Vostro accounts are not restricted to banks, they can be used by other entities such as insurance companies and business entities to keep funds with another entity.
When Vostro accounts are used by corresponding banks, the domestic bank can execute transfers, deposits, and withdrawals on behalf of the corresponding bank.
Functioning :
The framework entails three important components, namely, invoicing, exchange rate and settlement.
Invoicing entails that all exports and imports must be denominated and invoiced in INR.
The exchange rate between the currencies of the trading partner countries would be market-determined.
The final settlement also takes place in Indian National Rupee (INR).
Domestic importers are required to make payment in INR into the SRVA account of the correspondent bank against the invoices.
Domestic exporters are to be paid the export proceeds in INR from the balances in the designated account of the correspondent bank of the partner country.
Legal framework:
All reporting of cross-border transactions are to be done in accordance with the extant guidelines under the Foreign Exchange Management Act (FEMA), 1999.
Eligibility criteria of banks:
Banks from partner countries are required to approach an authorised domestic dealer bank for opening the SRVA.
The domestic bank would then seek approval from the apex banking regulator providing details of the arrangement.
Domestic banks should ensure that the correspondent bank is not from a country mentioned in the updated Financial Action Task Force (FATF) Public Statement on High Risk & Non-Co-operative jurisdictions.
Authorised banks can open multiple SRV accounts for different banks from the same country.
Balances in the account can be repatriated in freely convertible currency and/or currency of the beneficiary partner country depending on the underlying transaction, that is, for which the account was credited.
There are 3 types of accounts : Vostro, Nostro and Loro Accounts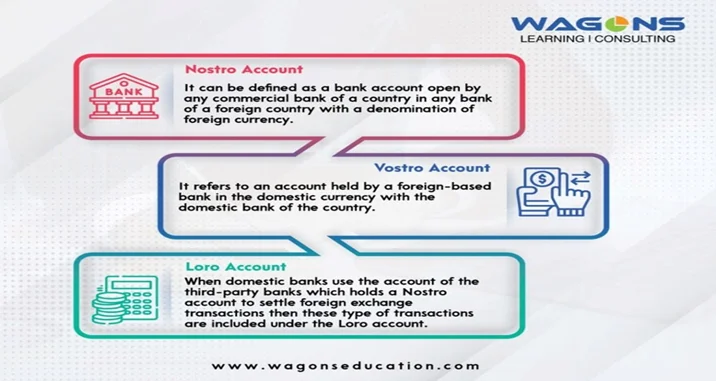 Vostro accounts -are maintained in the domestic currency.
Nostro accounts- are maintained in foreign currency.
A Loro account -is a current account that is maintained by one domestic bank for another domestic bank in the form of a third-party account, unlike nostro and vostro which is bilateral correspondence.
The Foreign Exchange Management Act, 1999 (FEMA):
It is a civil law dealing with foreign exchange market in India.
Under it the Central Government can regulate the flow of payments to and from a person situated outside the country.
Financial transactions concerning foreign securities or exchange cannot be carried out without the approval of FEMA.
The Act empowers RBI to place restrictions on transactions from capital Account even if it is carried out via an authorized individual.
SOURCE:   THE HINDU
Previous year Questions
Q.1) Rapid Financing Instruments" and "Rapid Credit Facilities" are related to the provisions of lending by which of the following: (2022)
Asian Development Bank
International Monetary Fund
United Nations Environment Programme Finance Initiative
World Bank
Q.2)  'European Stability Mechanism', sometimes seen in the news, is an : (2016)
the agency created by the EU to deal with the impact of millions of refugees arriving from the Middle East
agency of the EU that provides financial assistance to eurozone countries
agency of the EU to deal with all the bilateral and multilateral agreements on trade
agency of the EU to deal with the conflicts arising among the member countries
For a dedicated peer group, Motivation & Quick updates, Join our official telegram channel – https://t.me/IASbabaOfficialAccount
Subscribe to our YouTube Channel HERE to watch Explainer Videos, Strategy Sessions, Toppers Talks & many more…