UPSC & IAS Preparation online – IASbaba
         We at IASbaba believe in smart and innovative work to make your UPSC IAS Examination preparation qualitative and more ingrained. Be part of our family.
 Do subscribe to follow us. Thank You.
 Note: Clear the Cookies & Cache from the browser history to get the latest updates
---
Most Trending on ILP 2017 ONLINE COURSE: VAN SAMPLE, BABAPEDIA AND STRATEGY For Late Joiners-

Click Here

 
---
---
---
---

---
Read the complete details of ILP 2017 (ONLINE)– Click here
---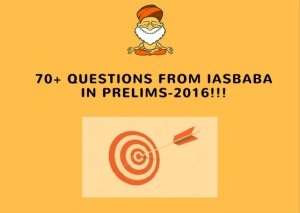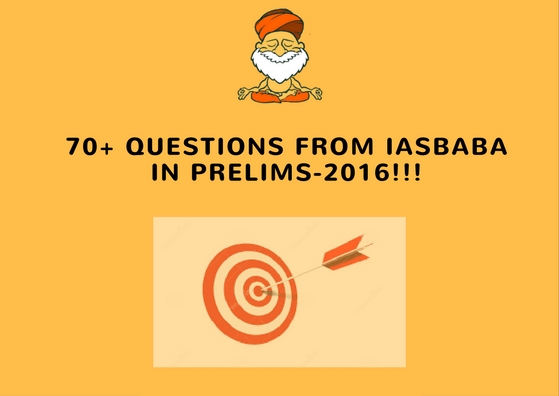 ---
36+ Students of IASbaba Clear 2015 CSE Examination – Click Here
---
OFFLINE CLASSES::
2016 Mains OFFLINE – OPTIONAL Schedule – Click here
2017 OFFLINE INITIATIVE  – A Prelims-Mains cum Interview (Complete package) – Click here
---



NEW INITIATIVES::
---
TLP MAINS ANSWER WRITING 2016 – Questions & SYNOPSIS – ARCHIVES
Today's Questions – 24th Oct 2016
---
PRELIMS DAILY CURRENT AFFAIRS QUIZ-  ARCHIVES
---
OPTIONAL::
GEOGRAPHY OPTIONAL TLP 2016 PLAN– Click here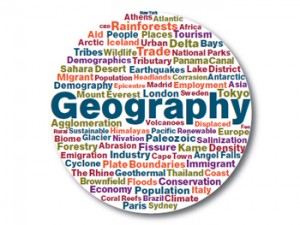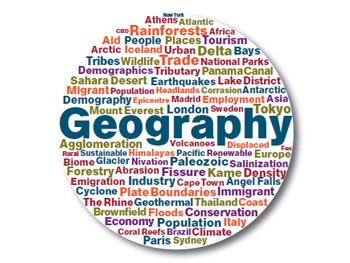 ---

---
TOPPER'S STRATEGY::
---
Nitin Sangwan, AIR 28, CSE 2015, High Quality Notes- Click here
---
Indu Jakhar (Rank 30) CSE-2015- Medical Science- Click here
---
Abhishek J Jain (Rank 304) CSE-2015- A Must for Answer Writing– Click here
---
Pavankumar.G.Giriyappanavar (Rank 420) CSE-2015- Click here
---
Rajat Saklecha (Rank 141)- Click here
---
Darshan H V (Rank 48)- Click here
---
Poonam (Rank 308) – Click here
---
Annapurna Garg (Rank 68)- Click here
---
Agam Jain (Rank 133)- Click here
---
Rohan Botre (Rank 187)- Click here
---
P.D Nitya (Rank 213)- Click here
---
ShivShanker, Youngest Officer (IFS Rank 76)- Click here 
---
Shivshanker (Geology and Forestry Strategy)- Click here 
---
History Optional Strategy: AGAM JAIN (Rank 133)- Click here
---
 Sociology Optional Strategy: Pavankumar.G (Rank 420)- Click here
---
NEW LAUNCH : IASbaba's App – Click Here
Before you start, Read This-  Life Beyond UPSC
---
IMPORTANT INITIATIVES:
Essay Strategy- Click here
Model Essay by IASbaba– Click here
Mains 2015 Question Papers– Click here
1. MAINS STRATEGY
2. Integrated Learning Program (ILP) for 2017 Aspirants
3. Mind-Maps (GS1, GS2, GS3, GS4)
4. Geography Optional – Detailed Strategy (Mind-Maps)
6. International Relations Strategy
7. PRELIMS
8. How to read Hindu Newspaper?
9. IASbaba's Daily Current Affairs
10. IASbaba's Monthly Magazine
11. IASbaba's Yojana Gist (Q & A Format)

Think, Learn & Perform (TLP)-Mains100 Days Plan for Mains & Daily Answer Writing with Feedback & Review
Know More
TLP Mains GeographyDetailed Strategy, 100 Days Plan for Mains & Answer Writing with Feedback & Review
Know More

TLP Mains Public Administration100 Days Plan for Mains & Answer Writing
Know More

TLP Mains History Optional100 Days Plan, Previous Years Questions from GS & Optional
Know More

TLP Mains Sociology Optional 100 Days Plan & Answer Writing for Mains
Know More

TLP Mains Anthropology Optional 100 Days Plan & Answer Writing for Mains
Know More

Baba's Daily News Analysis Analysis of Important Issues for Prelims and Mains
Know More
Baba's Monthly Magazine Compilation of Daily News Analysis along with Important issues
Know More

YojanaGist Each Issue of Monthly Yojana covered in Q & A format covering issues from multiple dimensions
Know More

Weekly PIB Weekly compilation of all the important issues from PIB Releases and Features in point wise format
Know More

RSTV Analysis Analysis of RSTV videos on daily basis to give insights on GS-Mains related issues
Know More

Important Articles Simplifying Notification 2015, How to approach Prelims with change in pattern, How to read Hindu, Why study CSAT now?
Know More

Topper's Videos Videos of IAS Toppers, Preparation Tips, Interview Tips, Motivation, Life at LBSNAA
Know More

Book Reviews Confused with Book??? Not Now
Know More

Books to Refer Highly recommended and most referred Books from Toppers
Know More

UPSC Question Papers Previous Prelims and Mains Question Papers at One Place
Know More

FAQ's Ask Questions, Clear Your Doubts about IAS Preparation & Share your Opinion
Know More
IMPORTANT NOTE
IASbaba will come out with more such initiatives to provide a level-playing field to aspirants who do not need or have access to coaching and provide strategic competitive advantage to our followers in every aspect of UPSC preparation and to stand true to its endeavour 'One stop Destination for UPSC preparation'.
This website will address all your doubts and issues related to preparation. So leave your inhibitions and share it on this page- click 
Also, please feel free to share your views, so that our initiatives become 'need-based' and 'demand-based' to entitle you with the right path for the UPSC journey!! In this journey you would come across a number of ups and downs, but never loose 'Hope', we will be with you to make your journey enjoyable and worthy enough..!!