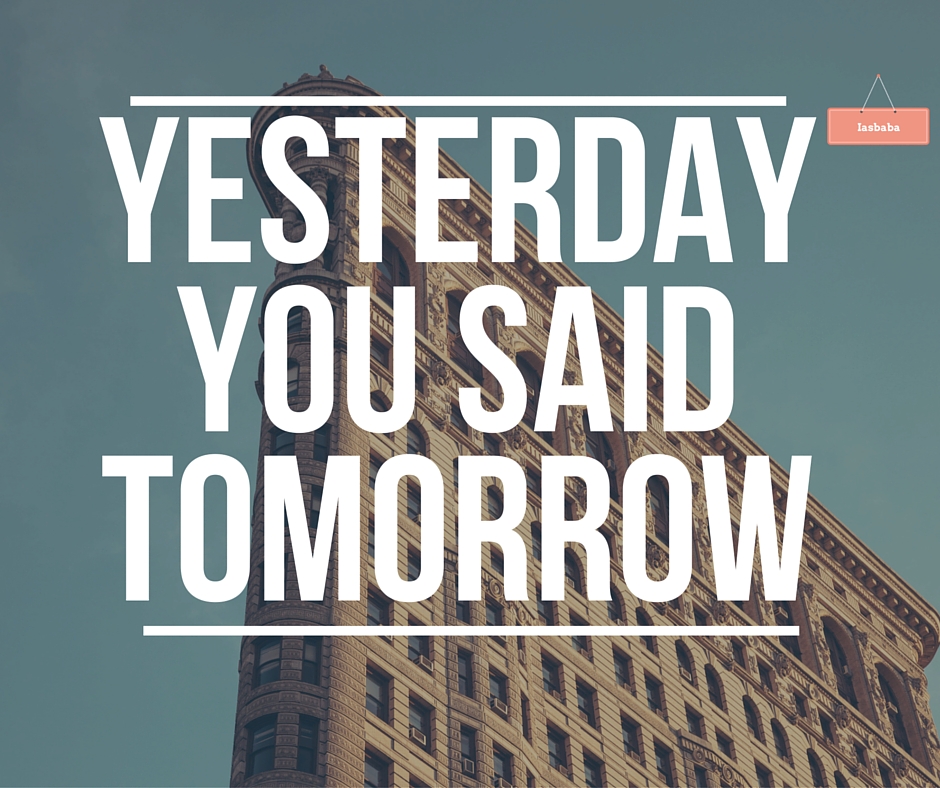 Dip in temperature, goosebumps, craving for warmth and the yearning for the ever-so-cosy bed and your blanket— the freezing cold weather has finally made way in our lives; except that for some, this period brings a lot more to the table than just the dipping temperature.
Yes, you my dear friend— adorning the winter clothes, sipping a mug of coffee or tea at moments, forcing yourself away from your bed, travelling the distance between the table and your bed that seems to keep growing every single time… The Roll number might have been memorised by now and the stationary to be carried, packed and ready. What seems to be a normal lowering of temperature must feel like 'the' moment of anticipation—
My future – The questions – My memory – The result
…………more and yet, more anticipation!
And as you stand on the threshold of what can happen or what might not happen, let us talk to you about things we would want you to know-
"There were two young fish swimming along and they happen to meet an older fish swimming the other way, who nods at them and says "Morning, boys. How's the water?" And the two young fish swim on for a bit, and then eventually one of them looks over at the other and goes "What the hell is water?"
What do you think the story wants to tell us—
Importance of Water – Courtesy of wishing – Activeness of Youth
Did you miss the obvious too?
Often, our mind travels with such speed and restlessness that we tend to ignore most relevant and the most basic things, taking them for granted. These are nothing but the 'obvious' scenarios that we keep letting go, in pursuit of our future actions. Yes, my friend, one of the fish didn't know the obvious answer to its question- 'What the hell is water'
Well the time has come when the yearlong efforts will materialize and fates will be sealed.
This is the time when most of you will be anxious of what is going to happen. Will I be able to perform as expected? Being human it is natural. But one needs to realize that this is not the time to panic. Rather this is the time to be positive.
Have faith in yourself. Have faith in your preparation and knowledge. It is a fact, that even the topper doesn't know whether he/she is going to clear it or not. So believe that you are going to top this year.
Civil Services aspirants are like Gladiators. They choose their weapons; train hard in seclusion for their one deciding battle. Their opponents are their friends, as they are the only ones who can understand each other. Only an aspirant can understand the amount of hard work, pain, pressure, tension, apprehensions and expectations, the other person is going through.
So don't care about the world. Don't think about your past and don't dream about your future. This is the time when you need to leave all the negativity behind and focus on the task at your hand:  The Civil Services Mains Examination.
There are some general tips that can come handy
Don't study anything new now and don't involve in group discussions.
Try to sleep well before exam. Good sleeps is essential in refreshing the mind and prepare it for a strenuous day.
Have a good breakfast and keep a light lunch on the D-Day.
Writing for six hours a day can cause cramps and fatigue in the arms. So keep a spray or moov. Give proper rest to your body.
Before leaving check you admit card, pens, pencils etc.
If you don't know anything, don't panic. Believe that one cannot know 100% and there must be things which other aspirants might not know too. Don't waste time in over thinking about a question that you don't know. And start with the ones that you know properly.
Take 10 minutes initially to calmly understand all questions. Know which to answer on priority basis.
Solve the questions which you know better.
Solve 60% of questions in 70% of time – this is 100% qualitative part .Your conversion rate for marks is highest here
Next 25% should take 20% time.
Last 15% should take 10%. This is least of conversion.
Trust your guts and try to join the dots and link different concepts.
Believe that the battle is yours- Win it this time.
Believe in yourself and all that you are. Know that there is something inside you that is greater than any obstacle.
The fact that you aren't where you want to be should be enough motivation.
We are not telling you it's going to be easy. But it is going to be worth it.
Sometimes there is no second chance, no time outs, no exit time; sometimes it's now or never.

We wish you all the very best. And hope that our association with you will continue even after you become a successful civil servant.
Mohammed Ali, was asked, "How many sit-ups do you do?"
He said, "I don't count my sit-ups. I only start counting when it starts hurting. When I feel pain, that's when I start counting, because that's when it really counts."
The Road Not Taken
Two roads diverged in a yellow wood,
And sorry I could not travel both
And be one traveller, long I stood
And looked down one as far as I could
To where it bent in the undergrowth;
Then took the other, as just as fair,
And having perhaps the better claim
Because it was grassy and wanted wear,
Though as for that the passing there
Had worn them really about the same,
And both that morning equally lay
In leaves no step had trodden black.
Oh, I kept the first for another day!
Yet knowing how way leads on to way
I doubted if I should ever come back.
I shall be telling this with a sigh
Somewhere ages and ages hence:
Two roads diverged in a wood, and I,
I took the one less traveled by,
And that has made all the difference
-Robert Frost
https://www.youtube.com/watch?v=ie2Mspukx14
For a dedicated peer group, Motivation & Quick updates, Join our official telegram channel – https://t.me/IASbabaOfficialAccount
Subscribe to our YouTube Channel HERE to watch Explainer Videos, Strategy Sessions, Toppers Talks & many more…