SYNOPSIS- IASbaba's TLP 2017 [10th March] – Day 39
---
1. What is Internet of Things? Discuss it's potential applications.
Introduction:
Write a brief introduction.
Body:
The Internet of things (IoT) is the inter-networking of physical devices, vehicles, buildings, and other items—embedded with electronics, software, sensors, actuators, and network connectivity that enable these objects to collect and exchange data.
The IoT allows objects to be sensed or controlled remotely across existing network infrastructure, creating opportunities for more direct integration of the physical world into computer-based systems, and resulting in improved efficiency, accuracy and economic benefit in addition to reduced human intervention.
Potential applications:
Smart home: this is most used application, where household appliances are connected over the internet, which can manage everything from sleep timing, monitoring the grocery in the fridge to regulating the lighting etc.
Smart City: Smart city spans a wide variety of use cases, from traffic management to water distribution, to waste management, urban security and environmental monitoring. IoT solutions in the area of Smart City solve traffic congestion problems, reduce noise and pollution and help make cities safer.
Smart grids: Smart grids promises to use information about the behaviors of electricity suppliers and consumers in an automated fashion to improve the efficiency, reliability, and economics of electricity.
Smart supply chain: Supply chains have been getting smarter for some years already. Solutions for tracking goods while they are on the road, or getting suppliers to exchange inventory information have been on the market for years.
Smart farming and agriculture: this sector has the largest potential of IOT, from monitoring the soil moisture to timing the sprinklers, to measure the soil nutrition, to monitoring large livestock, IOT can revolutionize the way agriculture is done.
Smart transport and mobility: IOT has potential of interconnected cars and transport systems which can talk to each other and chart the shortest route and prevent traffic congestion and accidents.
Conclusion:
Write a suitable conclusion.
Best answer: PBN
https://uploads.disquscdn.com/images/78a587a3134c17ff026d4dea9619cf953a78a692d9e8744e016451f6c71254d7.jpg
https://uploads.disquscdn.com/images/dd33ef121237b6cd513c7b878f0563694225154265728018428c01280211c65a.jpg
---
2. Discuss the applications of robotics and nanotechnology in the field of healthcare and medicine.
Introduction:
Robotics is a branch of engineering that involves the conception, design, manufacture, and operation of robots.
Nano technology is the branch of technology that deals with dimensions and tolerances of less than 100 nano-metres, especially the manipulation of individual atoms and molecules.
Body:
Application of robotics in medicine:
Telepresence: Physicians use robots to help them examine and treat patients in rural or remote locations, giving them a "telepresence" in the room. Specialists can be on call, via the robot, to answer questions and guide therapy from remote locations, The key features of these robotic devices include navigation capability within the ER, and sophisticated cameras for the physical examination.
Surgical Assistants: These remote-controlled robots assist surgeons with performing operations, typically minimally invasive procedures. The ability to manipulate a highly sophisticated robotic arm by operating controls, seated at a workstation out of the operating room, is the hallmark of surgical robots, which gives surgeons the spatial references needed for highly complex surgery, including more enhanced natural stereo visualization, combined with augmented reality.
Rehabilitation Robots: These play a crucial role in the recovery of people with disabilities, including improved mobility, strength, coordination, and quality of life. These robots can be programmed to adapt to the condition of each patient as they recover from strokes, traumatic brain or spinal cord injuries, or neurobehavioral or neuromuscular diseases such as multiple sclerosis. Virtual reality integrated with rehabilitation robots can also improve balance, walking, and other motor functions.
Medical Transportation Robots: Supplies, medications, and meals are delivered to patients and staff by these robots, thereby optimizing communication between doctors, hospital staff members, and patients
Sanitation and Disinfection Robots: With the increase in antibiotic-resistant bacteria and outbreaks of deadly infections like Ebola, more healthcare facilities are using robots to clean and disinfect surfaces. These robots can disinfect a room of any bacteria and viruses within minutes.
Robotic Prescription Dispensing Systems: Automated dispensing systems have advanced to the point where robots can now handle powder, liquids, and highly viscous materials, with much higher speed and accuracy than before.
Applications of nanomaterials to biology or medicine:
Nanocapsules for Drug Delivery Self-assembling: Nano-scale vesicles can provide the stable, long-lasting encapsulation key to targeted drug delivery.
Cell Surface Receptors Enabling Targeted Drug Delivery and Pathogen Detection: new pathogen-detection and drug-delivery systems by coating nanocapsules with "smart" materials that recognize targets. These smart systems promise to be much more efficient and effective than current alternatives.
Nanoparticle Tubes Enabling Targeted Drug Release: nano-scale materials that overcome limitations impeding other drug targeting-and-release technologies. The hollow, tube-shaped nanostructures
"Nanofactories" Enabling Nano-based Drug Synthesis: These "nano-factories" automatically collect raw materials in the local environment to synthesize drugs and deliver them to specific sites at specific times and dosages possess the properties of ideal drug carriers: high drug presence, targets or probes, imaging capabilities, and non-toxicity.
Conclusion:
Write a suitable conclusion.
Best answer: Raghav
https://uploads.disquscdn.com/images/d35b5c2ca7781fb6ca207872f494002410b4424db7a762e00fa0df96b2aa05d9.jpg
https://uploads.disquscdn.com/images/8d23d501ab48c2f68147257c9fb8b203dee4b851f20fbcde799100f262dee6ae.jpg
---
3. What is cloud computing? What are it's advantages? Explain.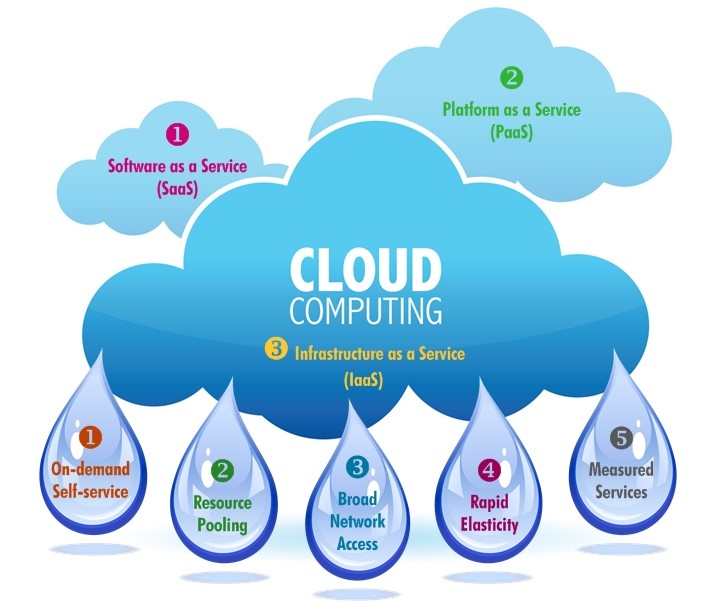 Cloud computing is a type of computing that relies on sharing computing resources rather than having local servers or personal devices to handle applications. Cloud computing is comparable to grid computing, a type of computing where unused processing cycles of all computers in a network are harnesses to solve problems too intensive for any stand-alone machine.
In cloud computing, the word cloud (also phrased as "the cloud") is used as a metaphor for "the Internet," so the phrase cloud computing means "a type of Internet-based computing," where different services — such as servers, storage and applications — are delivered to an organization's computers and devices through the Internet.
Cloud computing applies traditional supercomputing, or high-performance computing power, normally used by military and research facilities, to perform tens of trillions of computations per second. In consumer-oriented applications such as financial portfolios, to deliver personalized information, to provide data storage or to power large, immersive online computer games. To do this, cloud computing uses networks of large groups of servers typically running low-cost consumer PC technology with specialized connections to spread data-processing chores across them. This shared IT infrastructure contains large pools of systems that are linked together. Often, virtualization techniques are used to maximize the power of cloud computing.
Some of the advantages of Cloud computing are:
·         Flexibility
Cloud-based services are ideal for businesses with growing or fluctuating bandwidth demands.
·         Disaster recovery
Businesses of all sizes should be investing in robust disaster recovery, but for smaller businesses that lack the required cash and expertise, this is often more an ideal than the reality. Cloud is now helping more organisations buck that trend. According to Aberdeen Group, small businesses are twice as likely as larger companies to have implemented cloud-based backup and recovery solutions that save time, avoid large up-front investment and roll up third-party expertise as part of the deal.
·         Automatic software updates
You don't have to worry about wasting time maintaining the system yourself.
·         Capital-expenditure Free
Cloud computing cuts out the high cost of hardware.
·         Increased collaboration
·         Work from anywhere
·         Document control
The same are not to be shared again and again and people can have one version of the same thing.
·         Security
Because your data is stored in the cloud, you can access it no matter what happens to your machine. And you can even remotely wipe data from lost laptops so it doesn't get into the wrong hands.
·         Competitiveness
Moving to the cloud gives access to enterprise-class technology, for everyone. It also allows smaller businesses to act faster than big, established competitors.
·         Environmentally friendly
Best Answer: Axi Tak
https://uploads.disquscdn.com/images/22f5d4e68e79a9032443f44ebd82c480213282c7b8ed2b19ad847b05e4934019.jpg
https://uploads.disquscdn.com/images/4386fe7ce3358ac0e4add19e85e6253a4ed66d67f2ddfa44c8b3ef99a650ee56.jpg
---
4. Sustainable use of marine resources is the only way out in India- Srilanka fishing problem. Comment.
The issue of fisherman straying in each other's territorial water has been a bone of contention in the otherwise good bilateral relations between India and Sri Lanka.
Last year, the two countries agreed on establishing a Joint Working Group (JWG) on fisheries to help resolve the dispute. A hotline between the Coast Guards of India and Sri Lanka, convening of the JWG once in three months, and meetings of the fisheries ministers every half-year were the components of the mechanism to be put in place. But short-term measures lose their efficacy in the absence of any forward movement toward long-term solutions.
To increase productivity and boost exports, the government of India embarked on a radical transformation of fishing techniques. The result was the introduction of trawlers.
Without arriving at a settlement on sustainable exploitation of the marine resources that would end the use of bottom trawlers from Tamil Nadu, India and Sri Lanka will not be able to ensure incident-free fishing in the strait.
Efforts should be taken to allow Indian fisherman to perform fishing in other areas. This will prevent confrontation and reduce pressure on marine resources.
Both Sri Lanka and India must also take effective steps for the conversion of fishing with trawlers to deep sea fishing.
In order for a ban on bottom trawling to succeed, alternatives must be available to protect the livelihoods of fishermen presently engaged in bottom trawling. Additionally, interim steps must also be taken to minimise the serious damage being caused by trawling.
Such a ban will act as a confidence building measure and will encourage speedy resolution of this issue.
License system under which fisherman from both sides can fish on specific days. This will help to reduce over exploitation of marine resources.
Fish breeding ground is very important and for which there is dire need for reserving some ground or area of sea free from fishing.
Deep sea fishing is unexploited and research and development in those areas should be increased as both India and Sri Lanka lack modern deep sea fishing technology.
Fishermen can indulge in pond fish breeding, by utilising the eggs obtained from fishes found at sea, which can significantly reduce dependence on sea.
End with an apt conclusion: It is time the governments of both India and Sri Lanka moved beyond political rhetoric and tough talk and took effective and sustainable steps to resolve this issue.
Also refer: http://test.iasbaba.com/posts/iasbabas-daily-current-affairs-29th-june-2016/
Best answer: Navneet Khubber
The problems of Indian and Sri Lankan fishermen in the Palk Bay appear everlasting. The attributable causes are the instances of Indian fishermen being prevented from fishing, facing harassment and arrest by the Sri Lankan Navy etc.
However sustainable use of marine resources by both countries can solve this problem-
replacing mechanised trawlers that indulge in bottom trawling with deep water long line fishing
providing alternate employment opportunities to fisherman by indulging in Aquaponics, sea weed growing etc
license system under which fisherman from both sides can fish on specific days. This will help to reduce pressure on sea
efforts should be taken to allow Indian fisherman to perform fishing in other areas. This will prevent confrontation and reduce pressure on marine resources
Govt efforts such as joint working group, hotline, meeting of fisheries ministers etc are steps in right direction. However measures such as arranging frequent meetings between fishing communities, fitting of GPS in boats, coordinated patrolling etc needs to be done for sustainable fishing in territorial water between both the countries.
---
5. The fight against climate change is more effective at the household level than macro level policy formulations. Do you agree? Substantiate.
While world leaders are hammering out international agreements and policies that they hope will fight climate change, research and studies have revealed that the efforts we make at home may be just as important. Daily household tasks, from using the washing machines to turning on Air Conditioners, account for 17% of the world's carbon-dioxide emissions.
Understanding how individuals engage with climate change is critical for developing successful climate adaptation policies
When it comes to addressing climate change, discussions often center around industrial and transportation sectors, as they are the main sources of carbon emissions but consumers produce a considerable amount of carbon dioxide globally.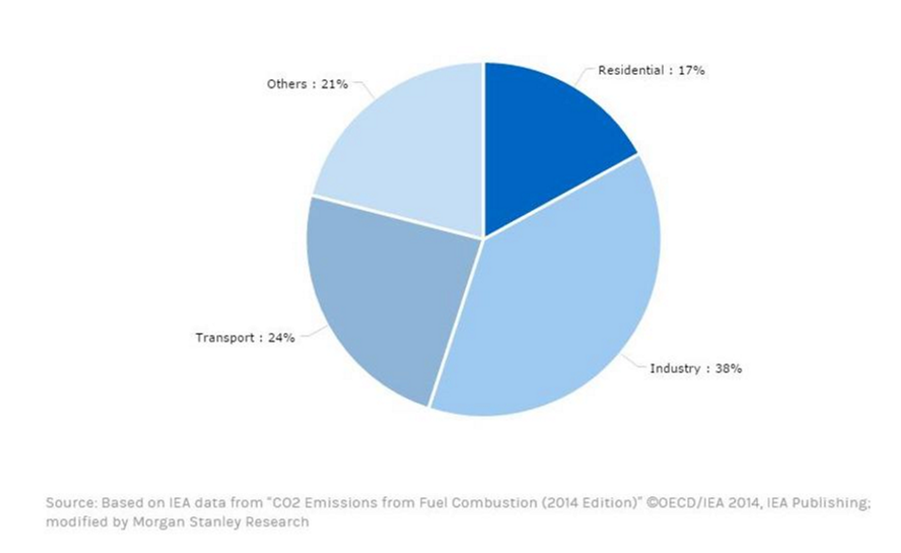 Highlight that along with micro or household level, macro-level policy formulations play an important and complimentary role.
End with an apt conclusion.
Best answer 1: Frictionally Unemployed
Climate change (CC) has become a pressing problem for the whole world today. A developing country like India faces a twin challenge here. It has not yet realised its true economic potential on one hand. And one the other, it lacks adequate resources to borrow or create green technological solutions.
With this background, it is often suggested that if every individual play its part, then India can contribute effectively in mitigating CC, without risking its growth potential and shortfall of financial resources. Since we had a large population, efforts like household waste management, afforestation, rainwater harvesting, conservation of energy, recycling, using energy efficient transport means etc. at an individual level can create a huge impact.
But the question is whether most of people are sufficiently aware so as to initiate actions on their own. Here comes the role of macro level policy formulation. It sensitizes people about the problem plus generates effective economic and legal incentives for them to act accordingly. Moreover the macro decisions like changing the energy mix in favor of renewables can only be taken by the govt.
To sum up, in a lower middle income country like India, the govt resources will always fall short of what is required to mitigate the challenge of CC holistically. Hence the people's individual effort at a micro level should complement govt effort.
Best answer 2: Axi Tak
https://uploads.disquscdn.com/images/f4ab727a650d60d62f8bc87e467f84b466a21944f7e40738079bfbe0852d3cc3.jpg
https://uploads.disquscdn.com/images/7c5bf37148fa14878ea36b99c59ad1dcff070ec07d6f8c1937d7cd606bd4173f.jpg