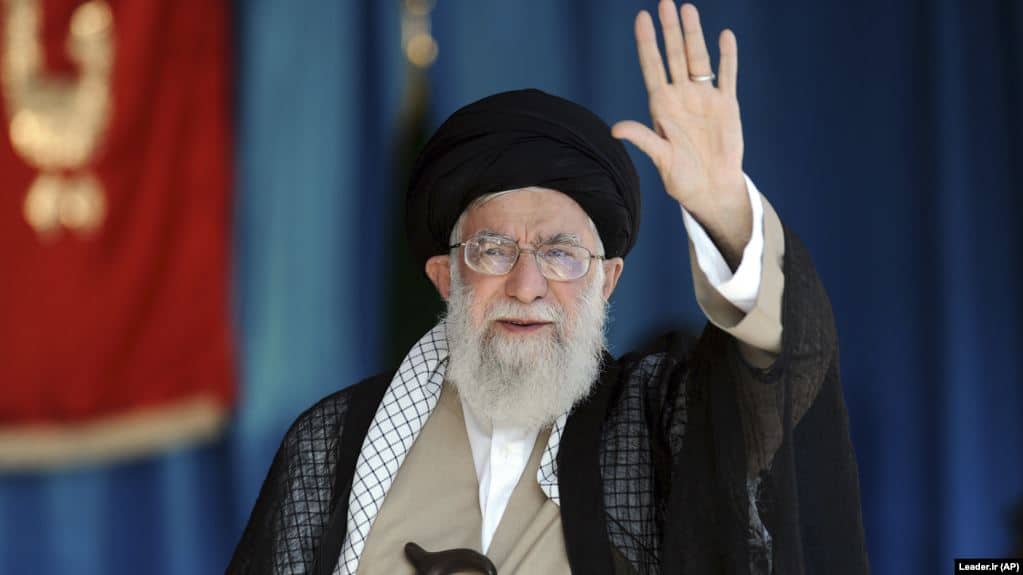 IAS UPSC Prelims and Mains Exam – 20th November 2019
---
(PRELIMS + MAINS FOCUS)
---
NATGRID
Part of: GS Prelims and GS-III – Security
In News
The ambitious National Intelligence Grid (NATGRID) project will be operational by December 31, 2020

NATGRID is an online database for collating scattered pieces of information from more than 20 organisations in the field of telecom, tax records, bank, immigration, etc. to enable the generation of intelligence inputs.

At least 10 central agencies like IB, R&AW and others will have access to the data on a secured platform for counter-terror investigations.

The project was started in 2009 in the aftermath of 26/11 Mumbai terror attacks with a budget of Rs. 2800 crore

While NATGRID's data recovery centre in Bengaluru has been constructed, its office complex in South Delhi is nearing completion

NATGRID is exempted from the Right to Information Act, 2005 under sub-section (2) of Section 24
---
Abrogation of Article 370
Part of: GS Prelims and GS-II – Indian Polity
In News
Kashmir Chamber of Commerce and Industry (KCCI) said that Economic losses in Kashmir have run well over a billion dollars since India revoked its autonomy and statehood to Jammu & Kashmir in August 2019

India turned its erstwhile State of Jammu and Kashmir into a federally-controlled territory, tightening control in a shock move it said would rein in militancy in the region and promote its development.

Losses arose mainly from protracted shutdown after people closed markets and businesses as a mark of protest, and for fear of reprisals from insurgents.

The clampdown has hit tourism as well as farming, horticulture and the arts and crafts that contribute the most to its export-oriented economy.
---
IMD WORLD TALENT RANKING
Part of: GS Prelims and GS Mains III – Economy
In News
According to the latest edition of IMD World Talent Ranking, India has slipped 6 places to 59 rank on the global annual list of 63 countries.

India is also lagging behind fellow BRICs countries – China ranked 42nd on the list, Russia (47th) and South Africa (50th).

International Institute for Management Development (IMD) is a business education school located in Lausanne, Switzerland.

The ranking is based on the performance in three main categories — investment and development, appeal and readiness.

India also witnessed one of the sharpest declines among Asian economies owing to low quality of life, negative impact of brain drain, and the low priority of its economy on attracting and retaining talents.

The list was topped by Switzerland. Denmark was placed second and Sweden, was in the third place.
---
Solar Eclipse
Part of: GS Prelims
In News
The people of Kasaragod district(Kerala) will have a rare opportunity to witness the December 26 solar eclipse first in all of India. It is one of the three places in the world where the eclipse will be most clearly seen.

A solar eclipse occurs when the moon passes directly between the Earth and the sun.

Observers will be able to experience the "ring of fire" that is characteristic for this kind of solar eclipse. This is a rare event that can be seen only along a relatively narrow strip on the earth's surface. 

The eclipse is also visible in other areas, but the moon will not move centrally in front of the sun there and the "ring of fire" will not be visible. 

The bright ring of sunlight around the moon at the height of the annular solar eclipse is nicknamed the "ring of fire" during the eclipse
---
ROAD ACCIDENTS IN INDIA-2018
Part of: GS Prelims and GS Mains III – Infrastructure
In News
The Ministry of Road Transport and Highways released the annual report on road accidents in India, which shows a

daily average of 1,280 road crashes and 415 deaths

Some of the findings of the report are:

More than 1.5 lakh people lost their lives in road crashes in the country in 2018, registering an

increase of 2.4%

as compared to the 2017 (1.47 lakh fatalities)

Of the total people killed in road crash deaths in 2018, 48% were between 18 years and 35 years old. Minors involved in road crash deaths were at 6.6% of the total deaths.

Over-speeding is a major killer

, accounting for 64.4% of the persons killed. This category was followed by driving on the wrong side of the road, which accounted for 5.8% of the accident related deaths. 

Use of mobile phones accounted for 2.4% of the deaths and drunken driving accounted for 2.8% of the persons killed.

As many as 43,614 deaths or 28.8% of total road accident deaths in the country last year were caused due to "non-wearing of helmets"

Among the States, Tamil Nadu (13.7%) topped the country in terms of the total number of road crashes, followed by Madhya Pradesh (11%) and Uttar Pradesh (9.1%). 

India is the most unsafe country in the world for road users across 199 countries, as reported by the Geneva-based World Road Federation's World Road Statistics 2018. It's followed by China (63,000 deaths) and the U.S. (37,000 deaths).
---
(MAINS FOCUS)
---
IR
TOPIC: General Studies 2:

Bilateral, regional and global groupings and agreements involving India and/or affecting India's interests
Effect of policies and politics of developed and developing countries on India's interests, Indian Diaspora.
Nationwide protests in Iran
Context
Nationwide protests broke out recently challenging the Iranian regime.

Thousands of people took to the streets, similar to the recent protests in Hong Kong, Chile, Lebanon and neighbouring Iraq

The protesters chanted slogans against the Islamic regime, carried "Death to Khamenei" posters, in a direct challenge to the country's Supreme Leader Ali Khamenei
Why protests?
Government announced increase in the fuel price of up to 200%

The protests are the first to involve middle-class Iranians since the 2009 Iranian presidential election protests

Amnesty International reports that at least 106 protesters have been killed
Background:
Sanctions by the United States and the European Union, coupled with economic mismanagement, have led to a severe economic crisis in Iran in the past few years.

Inflation is at 40%

 Iran is experiencing one of its hardest years since the 1979 Islamic revolution".

Iranian allies in Lebanon and Iraq have also witnessed anti-government protests 

The decision to increase fuel price  is seen as an attempt to manage the economic crisis. 

The increase in oil price  helps to fund the subsidies of around 60 million Iranians
Oil price in Iran:
Iran still has the lowest fuel prices in the world. 

But people are  reeling under high inflation, joblessness and a collapsing economy , hence led to protests

Crux:


President Donald Trump's decision last year to pull the U.S. out of the 2015 nuclear deal and reimpose sanctions has dealt a blow to Iran's economy.

A quarter of Iran's youth are unemployed.
IMF:
Country's economy is expected to contract by 9.5%  

The currency, the rial, has plunged to record lows against the dollar.
Iran's Response:
In recent years, Iran has seen many protests and labour agitations. And the regime's response has always been typical.

Iran  branded the protesters as counter-revolutionaries and blamed foreign hands. 
Conclusion:
The latest round of protests might die down. But Iran needs a lasting solution to address its revolting underbelly.

The economic woes have weakened the delicate balance between the regime and its angry youth.
Connecting the dots:
Iran can't violently suppress the protesters forever and needs to get the nuclear deal back on track. Justify
---
SECURITY
TOPIC: General Studies 3:

Awareness in the fields of IT, Space, Computers, robotics, nano-technology, bio-technology and issues relating to intellectual property rights
'Pegasus' spyware and Data security
Context:
WhatsApp sued the Israel-based NSO Group for the use of its '

Pegasus'

spyware on thousands of WhatsApp users in the lead-up to the general elections..

accusing it of using their messaging platform to despatch Pegasus for surveillance to approximately 1,400 mobile phones and devices worldwide.

The NSO claims that it only sells the software to governments but the Indian government has denied purchasing it and has asked WhatsApp to explain the security breach.

Phones of several dozen Indian journalists, lawyers and human rights activists had been compromised using an invasive Israeli-developed malware called Pegasus.

121 individuals were targeted in India alone.
Pegasus
Pegasus is a spyware developed by the Israeli cyberarms firm, NSO Group

 It can be installed on devices running certain versions of iOS, Apple's mobile operating system, 

Pegasus is capable of reading text messages, tracking calls, collecting passwords, tracing the location of the phone, accessing the target device's microphone(s) and video camera(s

 Apple released version of its iOS software to fix the vulnerabilities.

 News of the spyware got  significant media attention. 

It was called the "most sophisticated" smartphone attack ever.
Surveillance  laws in India
Indian Telegraph Act, 1885, deals with interception of calls,
 Information Technology (IT) Act, 2000, deals with interception of data. 
Under both laws, only the government, under certain circumstances, is permitted to conduct surveillance, and not private actors.
Hacking is prohibited under the IT Act
IT Act cover the civil and criminal offences of data theft and hacking respectively.
punishment for dishonestly receiving stolen computer resource or communication, includes imprisonment for a term which may extend to three years.
Judgments:
In 1996, the Supreme Court noted that there was a lack of procedural safeguards in the Indian Telegraph Act. It laid down some guidelines that were later codified into rules in 2007. This included a specific rule that orders on interceptions of communication should only be issued by the Secretary in the Ministry of Home Affairs.

Under the IT Act only the competent authority can issue an order for the interception, monitoring or decryption of any information generated, transmitted, received or stored in any computer resource (mobile phones would count).

In 2018, the Central government created a furore when it authorised 10 Central agencies to conduct surveillance ,this  action of the Union government has been challenged in the Supreme Court.
Privacy:
The Supreme Court in a landmark decision in 2017  unanimously upheld right to privacy as a fundamental right

under Articles 14, 19 and 21

of the Constitution. 

Data Protection Committee under retired

Justice B.N. Srikrishna

held public hearings across India and submitted a draft data protection lawdraft law does not deal adequately with surveillance reform.
US as Example: 
Electronic surveillance is considered a search under the Fourth Amendment which protects individuals from unreasonable search and seizure. Thus the government has to obtain a warrant from a court in each case and crucially, establish probable cause to believe a search is justified.

After the 9/11 attacks in 2001, the USA PATRIOT (Uniting and Strengthening America by Providing Appropriate Tools Required to Intercept and Obstruct Terrorism) Act was passed. 

Under certain provisions in this Act, the U.S. government used phone companies to collect information on millions of citizens and these were part of revelations made by the whistleblower Edward Snowden in 2013
Report:
In 2019, the U.K.-based security  survey of 47 countries found that only five countries had "adequate safeguards" and most are actively conducting surveillance on citizens and sharing information about them. China and Russia featured as the top two worst offenders on the list. 

India in 3

rd

position because its data protection Bill is yet to take effect and there isn't a data protection authority in place.
Connecting the dots:
After the WhatsApp breach, what should the way forward for the data protection? Analyse.
---
(TEST YOUR KNOWLEDGE)
---
Model questions: (You can now post your answers in comment section)
Note: 
Correct answers of today's questions will be provided in next day's DNA section. Kindly refer to it and update your answers. 
Comments Up-voted by IASbaba are also the "correct answers".
Q.1) Consider the following statements with respect to 'Solar eclipse'
A solar eclipse occurs when the moon passes in a direct line between the Earth and the sun.

Solar Eclipse takes place twice a year in the month of May and November.
Which of the statement(s) given above is/are correct?
1 only

2 only

Both 1 and 2

Neither 1 nor 2
---
Q.2) Consider the following statementsabout World Talent Ranking
It is released by World Economic Forum

India has slipped 6 places to 59 rank on the global annual list of 63 countries, in the recently released ranking.
Which of the statement(s) given above is/are correct?
1 only

2 only

Both 1 and 2

Neither 1 nor 2
---
Q.3) Consider the following statements
More than 1.5 lakh people lost their lives in road crashes in the country in 2018, registering an increase of 2.4% as compared to the 2017

India is the third most unsafe country in the world for road users across 199 countries, as reported by the Geneva-based World Road Federation's World Road Statistics 2018.
Which of the statement(s) given above is/are correct?
1 only

2 only

Both 1 and 2

Neither 1 nor 2
---
Q.4) Consider the following statements about NATGRID
It is an online database for collating scattered pieces of information from more than 20 organisationsto enable the generation of intelligence inputs.

NATGRID also comes under the ambit of Right to Information Act,2005
Which of the statement(s) given above is/are correct?
1 only

2 only

Both 1 and 2

Neither 1 nor 2
---
ANSWERS FOR 19 Nov 2019 TEST YOUR KNOWLEDGE (TYK)
---
MUST READ
Turning the policy focus to child undernutrition
The threat to the idea of a public university
Discussions of rural poverty fail to factor in multi-dimensional changes in the sector in the last five years
Ranjan Gogoi's tenure as CJI started with a whimper, ended with a bang
SC has always upheld and strengthened secularism, but its Ayodhya ruling is problematic on that score
That primary employment is rising is a reason for hope
For a dedicated peer group, Motivation & Quick updates, Join our official telegram channel – https://t.me/IASbabaOfficialAccount
Subscribe to our YouTube Channel HERE to watch Explainer Videos, Strategy Sessions, Toppers Talks & many more…