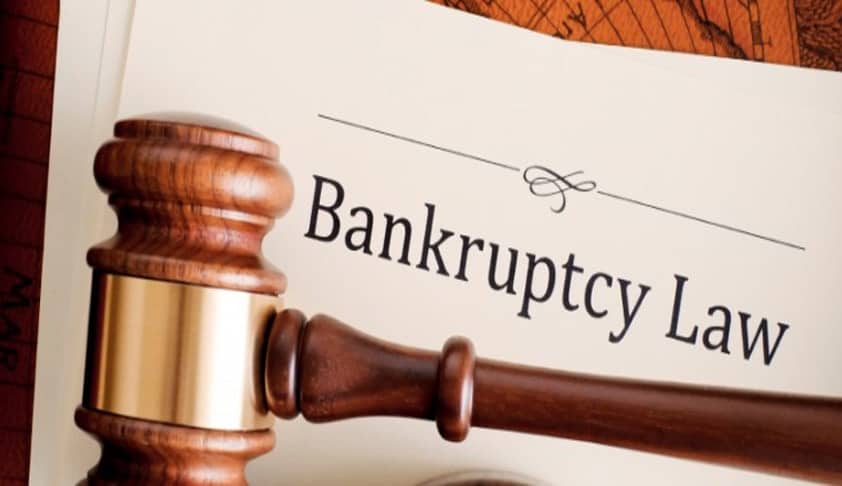 IAS UPSC Prelims and Mains Exam – 13th December 2019
---
(PRELIMS + MAINS FOCUS)
---
V.S. Sirpurkar Commission
Part of: GS Prelims and GS Mains II – Polity
In News
The Supreme Court set up an inquiry commission led by its former judge, Justice V.S. Sirpurkar, to probe the circumstances of the

police 'encounter' killing

of four persons accused in the gang-rape and murder of a veterinarian in

Hyderabad

.

The commission will sit in Hyderabad and has 6 months to complete investigation

The apex court has, meanwhile, stayed the proceedings in the Telangana High Court and the NHRC into the incident.

The four accused were taken to the scene of the crime around 60 km from Hyderabad in the early hours of December 6 for a re-construction of crime scene.

Two petitions were filed in the Supreme Court claiming that the alleged encounter was "fake" and that investigating agency like police has no right to punish any accused without

due process of law.
---
Pradhan MantriUjjwalaYojana (PMUY) – Diversion of LPG
Part of: GS Prelims and GS Mains II – Governance
In News
The Comptroller and Auditor General (CAG) of India, in a report on the Pradhan MantriUjjwalaYojana (PMUY), has highlighted the risk of diversion of domestic LPG cylinders for commercial use, 
PMUY
Objective: Providing clean-cooking fuel to the poor households, which are otherwise vulnerable to health hazards associated with 

indoor air pollution(which annually causes 10 lakh deaths in India)
It is implemented by 

Ministry of Petroleum and Natural Gas

 through its Oil Marketing Companies (i.e., IOC, BPCL and HPCL) and their distributors network.

As on 31 March 2019, the oil marketing companies had issued 7.19 crore connections, which is about 90% of the target of 8 crore connections to be achieved till March 2020.
Some of the findings of the CAG report are:
1.98 lakh beneficiaries had an average annual consumption of more than 12 cylinders.The CAG said this level of consumption seemed improbable in view of the BPL (below poverty line) status of such beneficiaries.

To rule out existing LPG connections in beneficiaries' household, de-duplication was to be carried out based on Aadhaar of all family members.

Data analysis also revealed that 8.59 lakh connections were released to beneficiaries who were minor as per the SECC-2011 data, which was in violation of PMUY guidelines and LPG Control Order, 2000.

It also exposed a mismatch in the name of 12.46 lakh beneficiaries between the PMUY database and SECC-2011 data.

The audit also highlighted the delay of more than 365 days in the installation of 4.35 lakh connections against the stipulated time period of seven days.
---
IBM GRAF
Part of: GS Prelims and GS Mains III –Science & Technology
In News
International technology companyIBM plans to make a high-

resolution weather forecast model

that will also rely on user-generated data to improve the accuracy of forecasts available in India.

IBM GRAF, as the forecast system is called, can generate forecasts at a

resolution of 3 kilometres.

This is a significantly higher resolution than the 12-kilometre models used by the India Meteorological Department to generate forecasts.

For its forecasts, IBM relies on a global network of sensors — automatic weather station, data bouys and barometric pressure

data from cellphones

of users who've downloaded the application. 

Weather forecasts will be

availableto individuals for free download

and can be used by farmers.

A study by IBM found that 72% Indians believed that the local economy had been disrupted by a severe weather event in the past year and 89% were concerned that climate change could negatively impact the economy.
---
Unique Barcoding Software- Trakea
Part of: GS Prelims and GS-III – Science & Technology
In News
Haryana Police

has adopted a unique barcoding software — Trakea — to ensure that thousands of

forensic reports

that form the backbone of the

criminal investigation

system and subsequent trials in the courts of law, are not tampered with.

Essentially, it is a

forensic evidence management system

that helps in automation of the entire procedure, right from the stage when forensic experts collect vital samples from the scene of crime to conducting analysis of the samples, followed by tracking casewise forensic reports electronically through barcodes.

Even the

selection of forensic teams

is done randomly through this software.

Due to the unique barcoding, only the authorised investigating officers and forensic science experts shall be able to track the crime exhibits and scientific examination reports, reducing the chances of tampering/leakage of the report at any stag

Also, there will be no case details mentioned on the crime exhibits/samples/parcels except the unique bar code, that can

only be read through the biometric system

The roadmap for the future includes the expansion of the software on an app-based android platform for real-time online reporting of crime scene investigation visitsand

its integration with the judicial system

to reduce time lags and the chances of malpractices even at later stages

The software

was originally designed by a prisoner

who was lodged in Bhondsi jail for 13 months. A software engineer by profession, the man was facing charges of having murdered his wife, but was ultimately acquitted by the trial court.
---
Rare Earths
Part of: GS Prelims and GS-I – Geography and GS-II- International Affairs
In News
The United States Army plans to fund the construction of a Rare Earths processing facility to secure the domestic supply of minerals that are used to make military weapons and electronics
This will be the first financial investment by the US military into commercial-scale Rare Earths production since the

Manhattan Project to build the first atomic bomb during World War II.
The decision comes after

China threatened to stop exporting Rare Earth materials

to the US amid the ongoing trade war between the countries

Rare Earth Elements or Rare Earth Metals are a set of 17 chemical elements in the periodic table — the 15 lanthanides, plus scandium and yttrium, which tend to occur in the same

ore deposits as the lanthanides

, and have similar chemical properties.

These elements are important in technologies of consumer electronics, computers and networks, communications, clean energy, advanced transportation, healthcare, environmental mitigation, and national defence, among others.

Scandium is used in televisions and fluorescent lamps, and yttrium is used in drugs to treat rheumatoid arthritis and cancer.
Cerium, the most abundant Rare Earth element, is essential to

NASA's Space Shuttle Programme
The estimated size of the Rare Earth sector is

between $10 billion and $15 billion

. About 100,000-110,000 tonnes of Rare Earth elements are produced annually around the world.

China's Rare Earths deposits account for

80% of identified global reserves
---
Miscellaneous 
Lotus emblem on passports
Opposition has questioned the government over replacement of 'Lion' with 'Lotus' symbol on Indian passports.The lotus symbol was printed inside a rectangle on the page near passport officer's signature and seal

Ministry of External Affairs said that it this

symbol is our national flower

and was part of the

enhanced security features to identify fake passports

.

These security features have been introduced as part of the International Civil Aviation Organisation guidelines

The MEA said the measure would involve

the use of other national symbols

as well on rotation.
---
(MAINS FOCUS)
---
ECONOMY
TOPIC:General Studies 3:

changes in industrial policy and their effects on industrial growth
New insolvency Bill (Inslovancy and Bankruptsy Code Amendment Bill 2019)
Context:
The Union cabinet, chaired by Prime Minister Narendra Modi, cleared amendments to the Insolvency and Bankruptcy Code (IBC) 
Why Amendment?
To ease the insolvency resolution process ( streamlining of the insolvency resolution process)
Features:
 The licenses, permits, concessions and clearances cannot be terminated or suspended during the moratorium period for the corporate debtors
Bill seeks to protect

last-mile funding

 to corporate debtors to prevent their insolvency, in case the company goes into corporate insolvency resolution process or liquidation.
Successful bidders will be provided more immunity against any risk of criminal proceedings for offences committed by previous promoters of companies concerned.  

Cabinet approved

Partial Credit Guarantee Scheme

for purchase of high-rated pooled assets from financially sound

non-banking financial companies (NBFCs

) – also known as

shadow banks

– by state-run banks.
Easier lending rules are aimed at enabling NBFCs to get better access to funds.

NBFCs have been key drivers of lending growth in India, with their consolidated balance sheet worth Rs 28.8 lakh crore ($400 billion) in 2018-19, according to RBI data
The bill also proposes a threshold for financial creditors to prevent frivolous triggering of corporate insolvency.( bankruptcy is not invoked for small amounts)

Replaces laws such as the

Sick Industrial Companies Act (SICA Act)

and the

Securitisation and Reconstruction of Financial Assets and Enforcement of Securities Interest Act (SARFAESI Act),

shifting the control of recovery process to creditors from borrowers.
Esp for Real estate
New threshold for allowing home buyers

and certain category of financial creditors for initiating corporate insolvency resolution plan (CIRP). 

It has been stipulated that at

least 100 home buyers or 10 per cent of home buyers

in a project, whichever is lower, are required for moving an insolvency petition against

real estate developer
Do you know?
Last mile financing

: is a mode of funding normally used for unlocking projects that have come to a halt due to some reason which commonly includes cash being tied up in

escrow accounts.

 

Last mile financing

is increasingly becoming popular as an option for developers that have exhausted other funding options towards the closing phase of a project already under-way.
Merits:
Approval by the cabinet to provide immunity to successful bidders under IBC is a great boost to IBC 

This is a positive and timely step and will increase confidence among prospective buyers of stressed assets

This is expected to incentivise the provision of last mile funding to companies to prevent their insolvency, whilst at the same time provide such creditors a fall back protection of priority of payment should the company become insolvent.

The amendments are aimed at providing more protection to bidders participating in the recovery proceedings and in turn boosting investor confidence in the country's financial system.

Boosts Investment in financially-distressed sectors.

Strengthens  the country's financial sector, marred by huge bad assets and bank frauds, to support economic growth
Way forward:
Debts that would be eligible for this priority are to be notified. Such debt will have priority of payment in both resolution and liquidation processes under the Insolvency and Bankruptcy Code.
Criticisms:
Cross border insolvency framework did not make it to the Bill.
Conclusions:
This will help companies that need last mile funding to access a wider pool of capital that caters to this requirement and should also enable such funding on competitive terms.
Connecting the dots:
Do you think NBFCs have been key drivers of lending growth in India?
---
PARLIAMENT
TOPIC: General Studies 2:

Parliament and State Legislatures – structure, functioning, conduct of business, powers & privileges and issues arising out of these.
Parliament passes( 126th Amendment) bill to extend SC-ST reservation quota
Context:
Parliament recently passed a Constitution amendment bill to extend quota to SCs and STs in LokSabha and state assemblies by another 10 years.

Govt also asserted that the Central government will never stop the reservation system 

Also Revoked  the provision for nomination of Anglo-Indians to the LokSabha and 14 state Assemblies

The bill would now be sent to the states for ratification by 50 per cent of the assemblies before it comes into force.
Background
Reservation for members of Scheduled Castes (SCs) and Scheduled Tribes (STs), given for the past 70 years in the LokSabha and state assemblies, is due to end on January 25, 2020. 

The reservation for Anglo-Indians in the form of "nomination" is set to expire on January 25 2020  as the bill does not extend the facility to the community.
Amendment of the Constitution
Amending the Constitution of India is the process of making changes to the nation's fundamental law or supreme law.

The procedure of amendment in the constitution is laid down in

Part XX (Article 368)

of the Constitution of India which ensures the sanctity of the Constitution of India and keeps a check on arbitrary power of the Parliament of India.

There have been conflicts between the Supreme Court and Parliament, where Parliament wants to exercise discretionary use of power to amend the constitution while the Supreme Court wants to restrict that power. 
This has led to the laying down of various doctrines; the most famous among them is the

Basic structure doctrine

as laid down by the Supreme Court in the case of

Kesavananda Bharati v. State of Kerala.
Procedure
An amendment of the Constitution can be initiated only by the introduction of a Bill in either House of Parliament. 
The Bill must then be passed in each House by a majority of the total membership of that House and by a majority of not less than

two-thirds

of the members of that House present and voting

.(special majority)
There is no provision for a joint sitting in case of disagreement between the two Houses. 

The Bill, passed by the required majority, is then presented to the President who shall give his assent to the Bill.

If the amendment seeks to make any change in any of the provisions mentioned in the provision to article 368, it must be ratified by the Legislatures of not less than one-half of the States. 

Although there is no prescribed time limit for ratification, it must be completed before the amending Bill is presented to the President for his assent
Do you know?
Parliament is free to enact any number of constitutional amendments in any given year. Although Parliament must preserve the basic framework of the Constitution, there is no other limitation placed upon the amending power, meaning that there is no provision of the Constitution that cannot be amended.

Scheduled Castes (SCs) and Scheduled Tribes (STs) are among the most disadvantaged socio-economic groups in India. Hence, the Government of India has enacted progressive legislation, programmes and schemes for the development and empowerment of the SCs and STs. 

Article 366(2) of the Constitution Of India states: "An Anglo-Indian means a person whose father or any of whose other male progenitors in the male line is or was of European descent but who is domiciled within the territory of India and is or was born within such territory of parents habitually resident therein and not established there for temporary purposes only…"
Connecting the dots:
Do you think Supreme Court needs to decide whether 'creamy layer' norms can be extended to SCs & STs ?
---
(TEST YOUR KNOWLEDGE)
---
Model questions: (You can now post your answers in comment section)
Note: 
Correct answers of today's questions will be provided in next day's DNA section. Kindly refer to it and update your answers. 
Comments Up-voted by IASbaba are also the "correct answers".
Q.1) Consider the following statements about Pradhan MantriUjjwalaYojana(PMUY)
The scheme was launched in May 2016 to safeguard the health of women and children by providing them with clean cooking fuel.

It is being implemented by Ministry of Women and Child Development
Which of the statement(s) given above is/are correct?
1 only

2 only

Both 1 and 2

Neither 1 nor 2
---
Q.2) Consider the following statements about IBM GRAF
It is a Weather forecast system which can generate forecasts at a resolution of 50 kilometres.

It will rely on user-generated data like from user's phone data to improve the accuracy of forecasts available in India.
Which of the statement(s) given above is/are correct?
1 only

2 only

Both 1 and 2

Neither 1 nor 2
---
Q.3) Consider the following statements about Gangetic dolphins
They have been declared as the National Aquatic Animal of India.

It is essentially blind and thus hunt by using ultrasonic sounds.
Which of the statement(s) given above is/are correct?
1 only

2 only

Both 1 and 2

Neither 1 nor 2
---
Q.4) Consider the following statements about Trakea
Itis a forensic evidence management system which aims at ensuring security and a tamperproof tracking system of forensic reports

It is developed by Karnataka Police which is the first state in the country to have such unique barcoding system to make forensic reports tamperproof.
Which of the statement(s) given above is/are correct?
1only

2 only

Both 1 and 2

Neither 1 nor 2
---
Q.5) Consider the following statements about Rare Earth Metals
These elements are important in technologies of consumer electronics, computers and networks, communications, clean energy, advanced transportation & healthcare.

Cerium, the most abundant Rare Earth element, is used in NASA's Space Shuttle Programme.

China's Rare Earths deposits account for 80% of identified global reserves
Which of the statement(s) given above is/are correct?
1 and 2only

2 and 3 only

1 and 3 only

1,2 and 3
---
ANSWERS FOR 12 DEC 2019 TEST YOUR KNOWLEDGE (TYK)
---
MUST READ
In the name of a majority
Not many lessons learnt from water planning failures
Let CAB Not Add To Societal Strife
Welcome Move to Strengthen IBC
Citizenship Bill makes distinctions that are reasonable, does not violate Article 14
For a dedicated peer group, Motivation & Quick updates, Join our official telegram channel – https://t.me/IASbabaOfficialAccount
Subscribe to our YouTube Channel HERE to watch Explainer Videos, Strategy Sessions, Toppers Talks & many more…