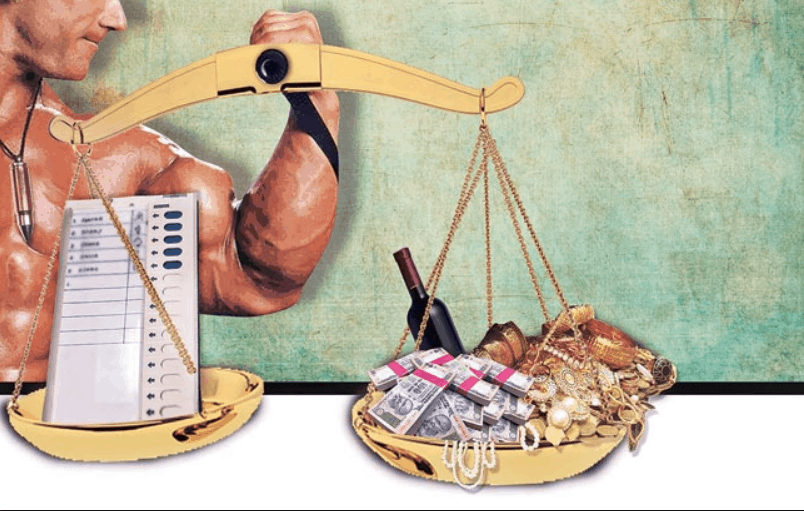 IAS UPSC Prelims and Mains Exam – 15th February 2020
---
(PRELIMS + MAINS FOCUS)
---
Following SC rap, telcos asked to pay AGR dues immediately
In news:
The Supreme Court ordered contempt proceedings initiation against Telcom companies for failing to pay even a "single penny" to the government in Adjusted Gross Revenue (AGR) dues, worth ₹1.47 lakh crore, despite an October 2019 judgment.
Timeline:
From Prelims  Point of view:
Adjusted Gross Revenue (AGR)

The usage and licensing fee that telecom operators are charged by the Department of Telecommunications (DoT)
divided into spectrum usage charges and licensing fees ( 3-8 %)
Bone of contention: 
The definition of AGR has been under litigation for 14 years.
As per DoT

,

the charges are calculated based on all revenues earned by a telco – including non-telecom related sources such as deposit interests and asset sales.

As per Telcos

, insist that AGR should comprise only the revenues generated from telecom services.
AGR is very Important in Mains Perspective too , it will soon be covered in Mains section 
---
India's position on Global Hunger Index alarming: VP
In news:
Vice president:
India ranks 102nd on the Global Hunger Index, Despite high food production.

Nutritional security requires measures to improve protein and vitamin deficiencies
From Prelims  Point of view:
Global Hunger Index (GHI) Report
Prepared by the

Concern Worldwide

(an Irish agency) and the

Welt Hunger Hilfe

(a German organization)

The report is based on four GHI indicators namely, undernourishment, child stunting, child wasting, and child mortality.

 India's child wasting rate was extremely high at 20.8% – the highest

India's rank has slipped from 95th position (in 2010) to 102nd (in 2019)
Child wasting
Child wasting refers to the share of children under the age of five who are wasted, i.e, they have low weight with respect to their height, reflecting acute undernutrition.
---
New structure for Military Affairs
In news:
The Defence Acquisition Council (DAC), procurement cases will be put up as prioritised by the Chief of Defence Staff (CDS).

Formal structure comprising civil and military officials for the

Department of Military Affairs

(DMA) headed by the CDS

(At present, we have an interim structure, they have no financial power

)

The proposed DMA will have a Secretary, Transformation and Coordination, which will be the Chief of Integrated Defence Staff (IDS), Additional Secretary and five Joint Secretaries.

Additional Secretary will be a three-star officer while the Joint Secretaries include three officers, one from each service of the rank of Major General or equivalent ,Major Gen.
From Prelims Point of view:
Department of Military Affairs:
The DMA will be the

fifth department in the Ministry

after the Department of Defence, the Department of Defence Production, the Department of Defence Research and Development and the Department of Ex-Servicemen Welfare.

 The DMA's mandate includes

promoting jointness in procurement, training and staffing for the Services

; facilitating restructuring of the military commands for optimal utilisation of resources by bringing about a jointness in operations, including through the establishment of joint/theatre commands and promoting use of indigenous equipment 
The DMA would deal with 
The armed forces; 

The integrated headquarters of the Ministry, comprising the Army, Naval and Air and defence staff headquarters; 

The Territorial Army; and 

Works relating to the three services and procurement exclusive to them, except capital acquisitions
Defence Acquisition Council
Highest decision-making body in the Defence Ministry

Decides on new policies and capital acquisitions for the three services (Army, Navy and Air Force) and the Indian Coast Guard. 

Minister of Defence is the Chairman of the Council.

Formed, after the Group of Ministers recommendations on

'Reforming the National Security System',

in 2001, post Kargil War (1999).
Chief of Defence Staff (CDS)  (Important for Mains)
Link 1: https://iasbaba.com/2020/01/chief-of-defence-staff-cds-the-dual-hatted-role/
Link 2 : https://iasbaba.com/2020/01/chief-of-defence-staff-cds-gen-bipin-rawat-appointed-as-first-cds/
---
Indian pangolin
In news:
scientists have radio-tagged the Indian pangolin, an endangered  animal
Tagging the animal will help understand the habits of the reclusive, nocturnal animal
Radio-tagging is part of a joint project by the forest department and non-profit organisation, the Wildlife Conservation Trust (WCT).
IASBaba's Value addition
Ninth 'World Pangolin Day' on 15th February, 2020. 
Celebrated in February every year to raise awareness of pangolins and bring together stakeholders to help protect these species from extinction.
From Prelims Point of view:
Indian pangolin: 
Hunted for meat and used in traditional Chinese medicine. 
Pangolins are among the most trafficked wildlife species in the world. 
Out of the eight species of pangolin, the Indian and the Chinese

pangolins are found in India. 

Both these species are listed under Schdule I Part I of the Wildlife (Protection) Act, 1972.
IUCN Red List
Indian Pangolin: Endangered

Chinese Pangolin: Critically Endangered
---
(MAINS FOCUS)
---
Governance
Topic: General Studies 2:

Statutory, regulatory and various quasi-judicial bodies
Elections: Salient features of the Representation of People's Act.
Criminalisation of Politics
Context
A two Judge Bench of Supreme Court delivered a Judgment on the contempt petitions regarding non-compliance of the directions of a Constitution Bench of SC in Public Interest Foundation and Ors. v. Union of India, 2018
The 2018 Judgement had given the following pronouncements
There is lack of information about rising criminalisation of Politics among the citizenry

Rapid Criminalisation of Politics cannot be arrested by merely disqualifying tainted legislators but should begin by cleansing Political Parties

Ordered Political Parties to publish the criminal details of their candidates in their respective websites and print as well as electronic media for public awareness.
Increase in the incidence of criminals in politics
| | |
| --- | --- |
| Year | Percentage of MPs with Criminal Cases pending against them |
| 2004 | 24% |
| 2009 | 30% |
| 2014 | 34% |
| 2019 | 43% |
The Court in its present judgement issued the following directions in exercise of its constitutional powers under Articles 129 and 142: 
It shall be

mandatory for political parties

[at the Central and State election level] to upload on their website detailed information regarding individuals with pending criminal cases,

who have been selected as candidates. They also have to mention reasons for such selection over people with clean background

The

reasons as to selection of candidates

shall be with reference to the qualifications, achievements and merit of the candidate concerned, and not mere "winnability" at the polls

This information shall also be

published in newspaper

(one local & one national) and on the

official social media platforms

of the political party, including Facebook & Twitter.

These

details shall be published within 48 hours

of the selection of the candidate or not less than two weeks before the first date for filing of nominations, whichever is earlier.

The political party concerned shall then submit a

report of compliance

with these directions with the

Election Commission

within 72 hours of the selection of the said candidate.

Non-compliance

of these directions shall be brought to notice of SC by Election Commission on the grounds of

Contempt of Court
Merits of the Judgement
It is in line with a series of judgments aimed at

preserving the purity of the election process

: Asset disclosure, NOTA option, Special courts for quick disposal of cases involving elected representatives

It increases the

information available for Citizens

which enables him to take informed choice while choosing his representative.

Helps bring

structural changes in electoral system

which are long-term in nature
Criticism of the Judgement
Judicial Overreach:

An election is an issue to be decided between parties, candidates and the voters. The courts should have no say in the matter, except in particular cases where the Representation of the People Act is violated

Threatens autonomy of Election System:

By making them enforceable under Article 142 of the Constitution – failure to produce demanded documents risks attracting Contempt of Court – SC threatens to undermine the autonomy of the system of elections and elected legislature.

Infringe on ECI:

Candidates are already required to file their details in affidavits with the Election Commission. This order could infringe upon the role of the poll watchdog.

Selection of candidates is subjective matter

: The suitability of candidates is a subjective matter, and the justification required by the SC can only be an opinion, and not an objective fact, making the court's order effectively unenforceable. 
Conclusion
SC is in danger of overstepping limits and boundaries, rather it should be limiting itself to exerting moral force on political parties. De-criminalisation of politics cannot be achieved by judicial fiat alone, rather there has to be changes from within the Political parties.
Connecting the dots!
Internal Democracy of the Political Parties

Decline in the institution of Parliament
---
Governance
Topic: General Studies 2:

Government policies and interventions for development in various sectors and issues arising out of their design and implementation. 

Awareness in the fields of IT
Digital ID systems and Algorithmic Governance
Context
For the first time in world, court in the Netherlands stopped a digital identification scheme for reasons of exclusion. This is of significance especially at a time when identity, citizenship and privacy are pertinent questions in India & worldwide
What was the scheme?
SyRI (System Risk Indicator)

was developed by

The Dutch Ministry of Social Affairs in 2014 to weed out those who are most

likely to commit fraud

and receive government benefits

Legislation passed by Dutch Parliament allowed government agencies to

share 17 categories of data about welfare recipients

such as taxes, land registries, employment records, and vehicle registrations with a private company.

The company, called "The Intelligence Agency", used an algorithm to analyse data for four cities and

calculate risk scores. 

Elevated risk scores were sent to relevant government arms, which stores these on government databases for a maximum of two years. The government, in that time period, could open an investigation on the targeted person.
What were the arguments in court?
Civil society groups and NGOs launched a legal attack on this case of

algorithmic governance
The allegation was that the algorithm would begin associating poverty and immigrant statuses with fraud risk.

The Dutch government

defended the programme in court, saying it prevented abuse and acted as only a starting point for further investigation instead of a final determination.

The government also

refused to disclose all information about how the system makes its decisions

, stating that it would allow gaming of the system.

The court found that

opaque algorithmic decision-making

puts citizens at a disadvantage to challenge the resulting risk scores.
Judgement of the Court
The court ruled that SyRI was violative of principles of transparency and data minimisation laid out in their General Data Protection Regulation.

While the Hague district court found using new technology to control fraud was acceptable, it held SyRI was too invasive and violative of the privacy guarantees
Significance of the Judgement
This decision sets a strong

legal precedent for other courts to follow

, especially when Digital ID systems are being rolled out at a fast pace in places like Kenya, Philippines, Nigeria, Mexico, and more

This is one of the first times a court anywhere has

stopped the use of digital technologies

by welfare authorities

on human rights grounds
Impact on India
Similar to the Supreme Court's Aadhaar judgment setting limits on the ID's usage, the Hague Court attempted to balance social interest with personal privacy.

However, the Aadhaar judgment was not regarding algorithmic decision-making; it was about data collection.

India's

pending data protection regulation,

being analysed by a Joint Select Committee in Parliament, could learn from the judgement about the need to regulate governments use of digital technologies for welfare activities.
Conclusion
The ruling demonstrates that parliaments ought to look very closely at the ways in which governments use technology in the social security system, to protect the rights of their citizens.
Did You know?
Due to

General Data Protection Regulation

, European tech initiatives have been stalled, including a

facial recognition system on students

in Sweden and France.

However, attempts to ban facial recognition in cities such as San Francisco, USA have not had the same success as in Europe due to loopholes in US regulations

A system somewhat paralleling the Dutch SyRI system was a risk-scoring software being used by US court systems to establish bail times. The US Supreme Court declined to hear a related case in 2017.
Connecting the dots!
Justice B.N.Srikrishna Committee Report

Facial recognition used on large scale by China on Uyghurs

Algorithmic Governance 
---
(TEST YOUR KNOWLEDGE)
---
Model questions: (You can now post your answers in comment section)
Note: 
Correct answers of today's questions will be provided in next day's DNA section. Kindly refer to it and update your answers. 
Comments Up-voted by IASbaba are also the "correct answers".
Q 1. With reference to India, which one of the following statements is NOT correct? 
IPCL is India's largest petrochemical company

RIL is the largest private sector company in India

MTNL is listed on NYSE

BSNL is the first telecom service organization in India to launch a nationwide cellular service at one time
---
Q 2. Consider the following statements. 
The number of post office in India is in excess of 1 lakh.

Bharat Sanchar Nigam Limited (BSNL) was formed in the year 2000.

Telecom Regulatory Authority of India (TRAI) was established in the year 1997.
Which of the statements given above is/are correct?
1, 2 and 3 

1 and 2

1 only 

3 only.
---
Q3. Which of the following is/are the indicator/indicators used by IFPRI to compute the Global Hunger Index Report? 
Undernourishment

Child stunting

Child mortality
Select the correct answer using the code given below.
1 only

2 and 3 only

1, 2 and 3 

1 and 3 only
---
Q 4. Consider the following statements: 
Toothless mammals such as Pangolins are not found in India.

Indian Pangolin is the only species of Pangolins  found in India.
Which of the statements given above is/are correct?
1 only 

2 only

Both 1 and 2

Neither 1 nor 2
---
ANSWERS FOR 14 FEB 2020 TEST YOUR KNOWLEDGE (TYK)
---
Must Read
About Significance of Data:
About Fighting Corona Virus :
About growth of Asian economies:
For a dedicated peer group, Motivation & Quick updates, Join our official telegram channel – https://t.me/IASbabaOfficialAccount
Subscribe to our YouTube Channel HERE to watch Explainer Videos, Strategy Sessions, Toppers Talks & many more…