Dear Friends,
How do batsmen of international repute like Virat Kohli or Steve Smith are able to pierce the gaps with their cracking cover drives? How to fierce pacers like Bumrah or Mitchell Starc can bowl bullet like yorkers on the trot?
Well, the answer is simple- they have the skills to do what they do and they have perfected their skills through years of practice. Although a cliche, you need to understand that practice does make a man (or woman) perfect. When you listen to commentators praising Virat Kohli for his abilities and that he can play his shots while sleeping is a testimony to the significance of practice.
While you might be a good cricketer, you are supposed to practice something different to succeed in the Mains examination. Yes, we are talking about answer writing. People tend to forget a simple fact – what you have read and understood doesn't matter if you don't have the ability to express your learnings in words.
The only tool that you have to impress the examiner is the answer booklet where you write the answers. The examiner, while evaluating your answers, won't know your gender, age, background, personality, sense of humour and of course the hard work that you might have put in during the preparation process. He will judge you only through the prism of your answers. While it may appear unfair, you need to quickly adapt to this reality and buckle up for answer writing practice, a lot of it.
It is not going to be easy by the way. Most of us hate to write. In the age of social media and cellphones, we are quicker and more efficient in typing on qwerty keys than writing with a pen. The initial days will produce a lot of friction. You will tend to loose interest midway, thinking that you will manage to write like Amartya Sen or Shashi Tharoor during Mains. Let us tell you that it doesn't work that way.
Reading and writing are two different ballgames. People may be good in both or either of the two. Depending upon how comfortable you are with your writing and reading skills, you need to prioritise your time.
So, in order to give direction to your mains preparation, we are starting the most trusted Mains program for answer writing. Yes, we are talking about Think Learn and Perform Plus (TLP+) Program for UPSC Mains 2020!
Here, we bring you the most trusted and awaited program of IASbaba – Think Learn and Perform (TLP)+ for UPSC Mains 2020.
For the past 5 years, TLP has become synonymous with quality and effectiveness. The testimony and recommendation of toppers and a hit ratio of more than 82% in Mains (in the last 4 Years)  speak volumes about the quality of questions that IASbaba frames. In TLP, you will get a mix of thought provoking, opinion oriented, highly analytical and most probable questions apart from few direct questions to prepare you for any scenario that UPSC can throw at you.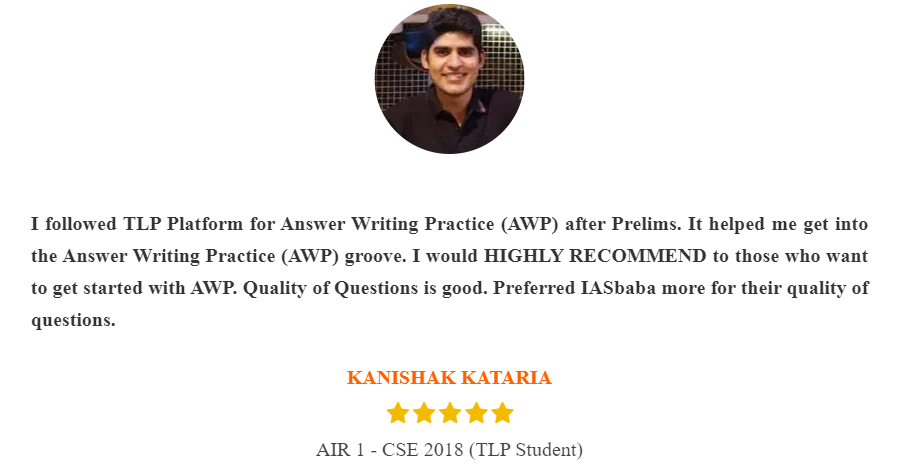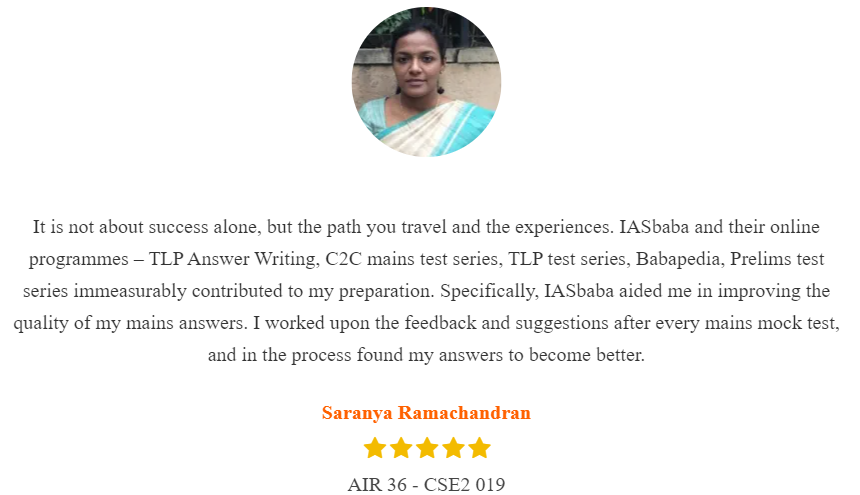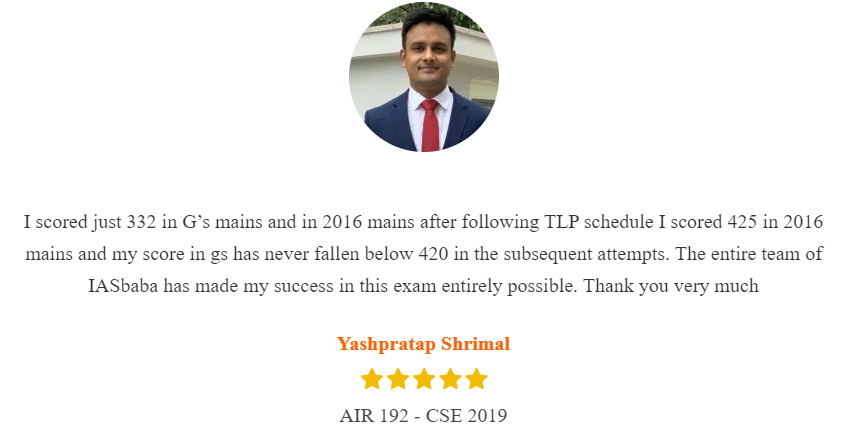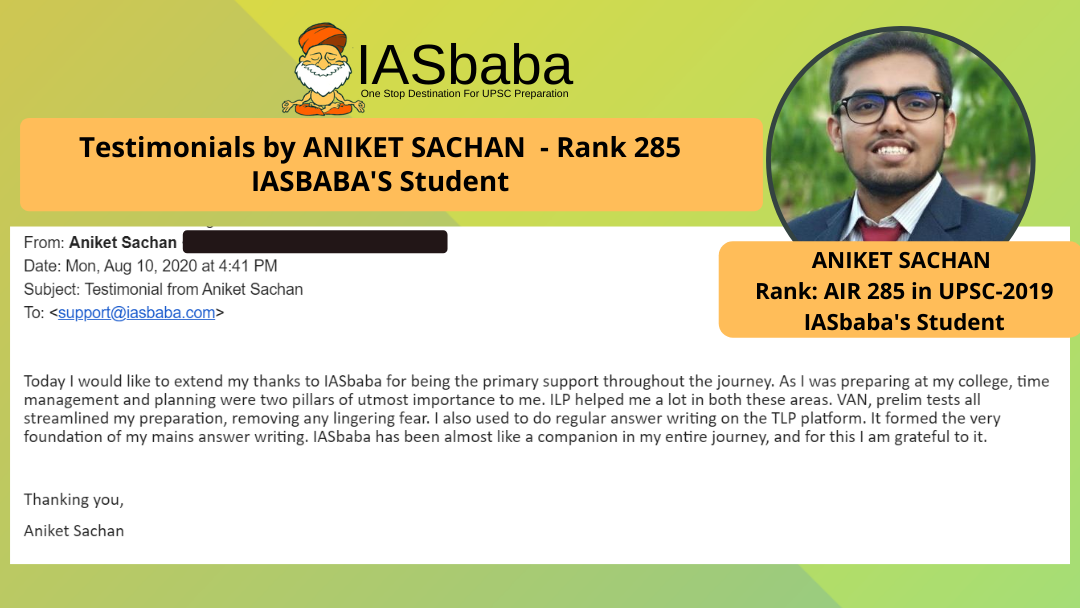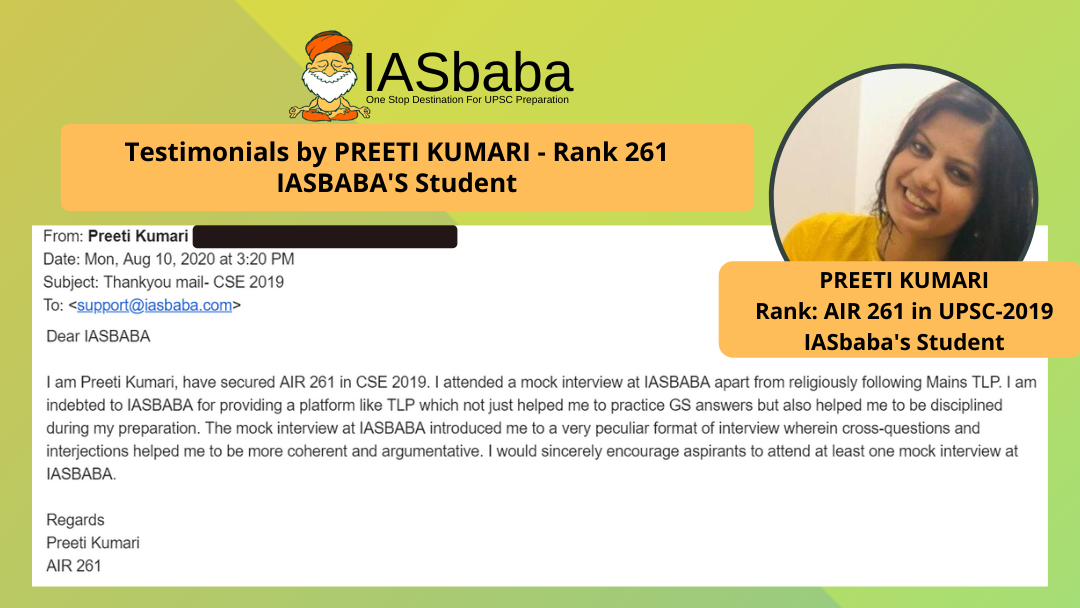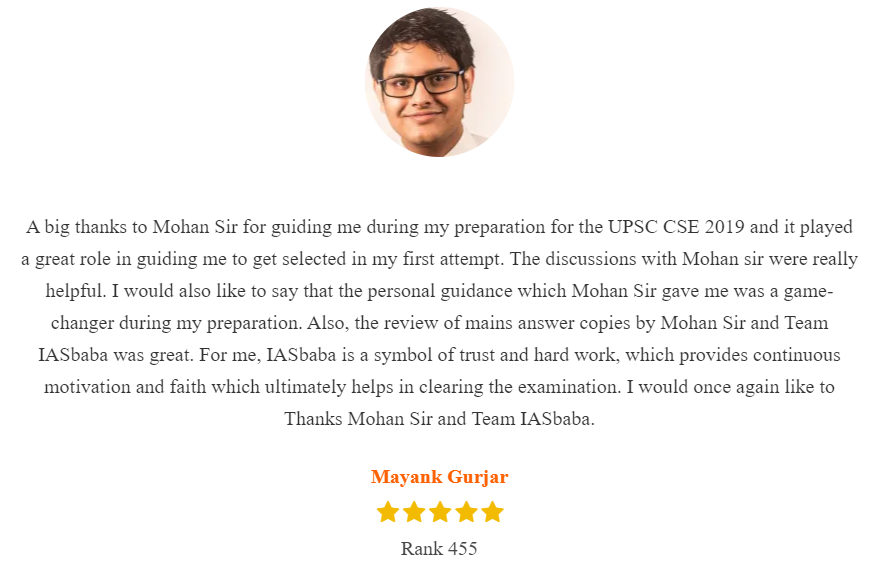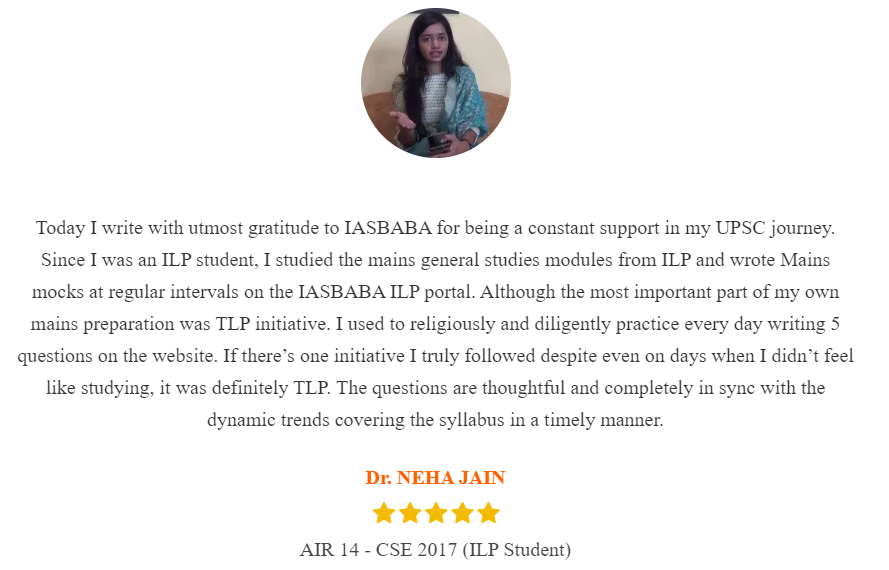 In UPSC 2019, 150+ (from ILP and TLP ONLY) students from IASbaba got an Interview call. It's a Proud moment!  All Credit goes to the efforts of our students put in the right direction! 
100+ Ranks UPSC CSE 2019 Topper's from IASbaba – 5 in Top 20 Ranks makes it even more Special! -> CLICK HERE
Now, coming to the –
1. FEATURES OF TLP (+) PLUS:
This is one of the most intensive and comprehensive Answer Writing Program of IASbaba designed with some unique features exclusively  for UPSC Mains 2020 keeping the paucity of time between Prelims and Mains in mind.
The Program will start from 12th October, 2020 (Monday). This programme is available in both offline and online modes.
Please Note: Both TLP+ & TLP Full Length Mock (FLM) Tests are available OFFLINE & ONLINE. But given the present conditions you can take the programme ONLINE and when conditions are back to normal you can change to OFFLINE Mode. Mentors will be available in the offline centres. 
TLP+ 2020 is a MAINS Mentorship-Based Answer Writing Program for UPSC Mains 2020. One-to-one personal guidance and feedback from experts. Each evaluated copy is discussed in detail by the mentor, who will help you in identifying your strengths and weakness and give you the right direction.
There are 25 Full-Length Tests (12 Full-Length Sectional Tests and 8 Full-Length Mock Tests and 5 Essay Tests). Special emphasis is given on Ethics and Essay.
All the Tests are for 250 Marks, 3 hours Duration and these tests are flexible!
Quality of Questions -A mix of static and analytical questions which will be on the lines of UPSC pattern. The tests are designed to help you in developing the thought process and on the spot thinking which is very important while answering opinion based questions in the actual exam scenario. Most of you would vouch for the quality of TLP questions and this year's results stands testimony to it.
Detailed Synopsis – How to Approach the questions based on the demand of the question will be mentioned in the Synopsis. There will be a special emphasis on approach to analytical questions and alternative introductions one can come up with, to the same question. All the important pointers will be given along with value addition.
Evaluation and Ranking to be done and list to be published for both Online and Offline Combined.
This time, we have synced the schedules of our TLP (Free Initiative) with TLP+ Programme (paid) so that, those who will be enrolling for TLP+ can also use the free initiative to daily hone their answer writing skills and at the same time give full –length tests every week, making it a comprehensive answer writing program for UPSC Mains 2020!  
Please Note, On Every Saturday, there will be GS tests and on every 4th Saturday along with Ethics (GS-4) will be Essay test. Only the 1st Test will be starting on 10th October, the remaining tests will be held on every Saturday's.
If Answer Copies are submitted on the same day or within 24 hours of the exam, it will be evaluated and given before the next test. For others, copies will be given within maximum of 7 Days.
A Separate platform has been designed for ONLINE students. Tests will be uploaded on this Platform on the day of the exam and you will be given a time-domain to write and upload your answer sheets. Evaluated answer sheets will be uploaded back on your profile before the next scheduled test, provided you are submitting the Answer copies within 24 hours. This will help us in timely evaluation and publication of Offline + Online Ranking.
**SPECIAL FEATURES**
Apart from the USP of all IASbaba's Programs – 'Mentorship', where IASbaba is the pioneer of this model, the following are the special/unique features added to TLP+ this year.
Weekly Answer-Writing Enrichment Sessions with Mohan Sir (IASbaba Founder). These sessions will immensely help you as Mohan sir will share his years of experience on the thought process, Answer Writing skills and what it takes to top the mains exam, which he has done consistently over the years. These Sessions will start from the 3rd Week of the Program. Students can get directly get in touch with Mohan Sir apart from the regular mentorship provided by your respective mentor.
Weekly Value added notes (VAN's) – on Contemporary and Current Affairs Topics which will act as Mains fodder points and can be used directly in the UPSC Mains Examination.
A few highly specialised sessions under the SERIES OF INTERACTIVE LECTURES (SOIL) to help you grow your analytical ability in areas like Ethics, Essay, Answer-Writing Strategy (GS1, GS2, GS3), International Relations and among others will be taken by Mohan Sir, People in Services and Toppers on Pro-bono basis.
For Sample [ESSAY and GS ANSWER COPIES] of SARANYA RAMCHANDRAN Rank 36 UPSC CSE 2019 TOPPER- IASbaba's TLP Connect Student -> CLICK HERE
2. EXCLUSIVE MODULE : TLP+ Full-length Mocks (FLM)
For those who are interested in taking ONLY Full-length Mock tests along with mentorship, we have an Exclusive Module, TLP+ Full-length Mocks. It will consist of 10 Full-length Mock Tests comprising of Essay, GS1, GS2, GS3, GS4 on the similar lines of UPSC Mains Exam.
Mentorship:

One-to-one personal guidance and feedback

 from experts. Each evaluated copy is discussed in detail by the mentor, who will help you in identifying your strengths and weakness and give you the right direction.
The First Full-Length Mock will be held in 1st Week of November and the Second Full-Length Mock will be held in 1st Week of December.
These Tests are Flexible!
We invest our hearts and soul in this initiative. We have come a long way in the past few years. We try our best to make the questions as authentic and relevant as possible.
In return, we want your best effort. We have seen consistency in paying off sincere candidates in the past. We believe in you and we are sure that for all the hard work that we put into this initiative, you will reciprocate by being regular and determined.
So here, we would like to reiterate the tagline of IASbaba's TLP Program – "Write to Write Your Future ..!!"
Success at anything will always come down to this – Focus & Effort, and we control both.. !!
** For Previous Students/Subscribers of IASbaba's Programs (ILP/TLP/PEP), you can avail 15% Discount **
Procedure to Avail Discount:
While making the Payment through the below given links
Use Instamojo ID and Previous Registered Email while making Payment.
Email to ilp@iasbaba.com for assistance in case you are not able to find your details.
For TLP Plus (ONLINE), once payment is done, an acknowledgment will be sent via mail. The Mains Test Platform will be active 2 days before the Test (i.e., 10th October), you will also receive Login credentials on the same day.
FOR ANY QUERIES (Related to TLP+):
You can reach us on
Email id: tlp@iasbaba.com
Mobile No: 63664 56458 / 88829 79568 / 98992 91288 (Please call between 10 am – 6 pm ONLY)
Office Address:
BANGALORE CENTRE: IASbaba's TLP Centre – No. 1443/1444, 2nd Floor,  Ganapati Circle, Chandra Layout, Vijaynagar, Bangalore 560040.
DELHI CENTRE: IASBABA, 5B, Pusa Road, Karol Bagh, New Delhi – 110005. Landmark: Just 50m from Karol Bagh Metro Station, GATE No. 8 (Next to Croma Store)
All the Best 🙂
IASbaba