---
(PRELIMS + MAINS FOCUS)
---
Part of: GS Prelims and GS-III – Achievements of Indians in Sci and Tech
In news
Indian supercomputer Param Siddhi has achieved global ranking of 63 in TOP 500 most powerful non-distributed computer systems in the world.

The rankings were released recently.
Key takeaways 
Param Siddhi is the high performance computing-artificial intelligence (HPC-AI) supercomputer established under National Supercomputing Mission (NSM) at C-DAC.

Conceived by:

C-DAC 

Developed jointly:

Department of Science and Technology (DST), Ministry of Electronics and Information Technology (MeitY) under NSM.
---
Indian Scientist proposes to have found treatment for Duchenne Muscular Dystrophy
Part of: GS Prelims and GS- II – Health & GS-III – Achievements of Indians in Sci and Tech
In news
Sandeep Eswarappa, Assistant Professor at IISc, Bengaluru proposes to provide new genetic treatment for duchenne muscular dystrophy.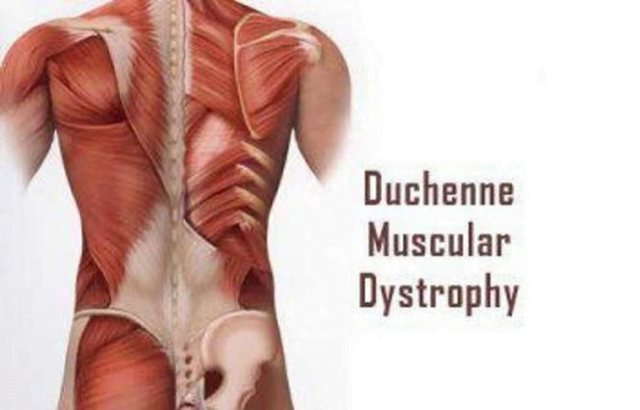 Important value additions 
Duchenne muscular dystrophy (DMD) is a severe type of muscular dystrophy that primarily affects boys. 

Females with a single copy of the defective gene may show mild symptoms.

Muscle weakness usually begins around the age of four, and worsens quickly. 

Muscle loss typically occurs first in the thighs and pelvis followed by the arms.

This can result in trouble standing up.

Most are unable to walk by the age of 12. 

Scoliosis is also common. 

Some may have intellectual disability.
Do you know?
It is caused by a mutation in the gene for the protein dystrophin. 

Dystrophin is important to maintain the muscle fiber's cell membrane.

Although there is no known cure, physical therapy, braces, and corrective surgery may help with some symptoms.
---
Part of: GS Prelims and GS-III – Environemnt
In news
Recently, Karnataka Forest Minister announced that the state government would soon declassify 6.64 lakh hectares of the 9.94 lakh hectares of deemed forests in the state (nearly 67%) and hand it over to Revenue authorities.

The issue of deemed forests is a contentious one in Karnataka, with legislators often alleging that large amounts of agriculture and non-forest land are "unscientifically" classified as such.
Important value additions 
While the concept of deemed forests has not been clearly defined in any law including the Forest Conservation Act of 1980, the Supreme Court in the case of T N Godavarman Thirumalpad (1996) accepted a wide definition of forests under the Act.

"The word 'forest' must be understood according to its dictionary meaning. 

According to the Supreme Court, this description covers all statutorily recognised forests, whether designated as reserved, protected or otherwise under Forest Conservation Act.

"The term 'forest land' occurring in Section 2 of the Act will not only include 'forest' as understood in the dictionary sense, but also any areas recorded as forest in the government record irrespective of the ownership.

The provisions enacted in the Forest Conservation Act 1980 for the conservation of forest and related matters must apply clearly to all forests.



---
Safaimitra Suraksha Challenge launched
Part of: GS Prelims and GS-II – Policies and interventions
In news
Ministry of Housing and Urban Affairs launched Safaimitra Suraksha Challenge across 243 Cities to ensure that no life of any sewer or septic tank cleaner is ever lost again owing to the issue of 'hazardous cleaning'.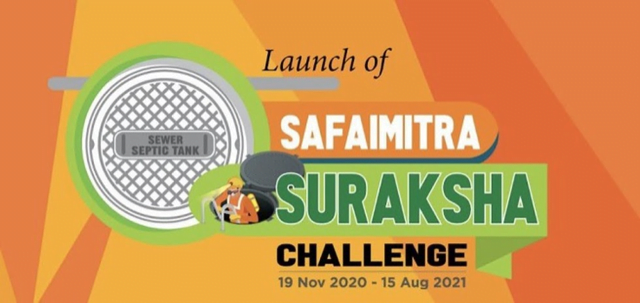 Key takeaways
The Challenge was launched on the occasion of World Toilet Day.

Aim:

Preventing 'hazardous cleaning' of sewers and septic tanks and promoting their mechanized cleaning.

Representatives from 243 cities across the country took a pledge to mechanize all sewer and septic tank cleaning operations by 30th April 2021.

The initiative is in line with the core of the Swachh Bharat Mission-Urban (SBM-U)

The actual on-ground assessment of participating cities will be conducted in May 2021 by an independent agency and results of the same will be declared on 15 August 2021.

Cities will be awarded in three sub-categories – with population of more than 10 lakhs, 3-10 lakhs and upto 3 lakhs, with a total prize money of ₹52 crores to be given to winning cities across all categories.
Do you know?
The Prohibition of Employment as Manual Scavengers and their Rehabilitation Act (2013) and various judgements of Supreme Court prohibit hazardous cleaning, i.e. manual entry into a septic tank or sewer without protective gear and observing operating procedures.
---
India-Luxembourg Summit held
Part of: GS Prelims and GS-II – International Relations
In news
Recently the first-ever India-Luxembourg Virtual Summit was held.
Key takeaways
Luxembourg is a founding member of the EU. 

In this context, the two countries exchanged views on further strengthening India-EU relations including forward movement on India-EU trade agreements and investment agreements.

The Luxembourg Prime Minister conveyed the intention of Luxembourg to join the International Solar Alliance. 

Indian PM also invited Luxembourg to join the Coalition for Disaster Resilient Infrastructure.

The leaders looked forward to the 17th Joint Economic Commission between India and the Belgium-Luxembourg Economic Union to review the economic and trade relations.

Three agreements were signed coinciding with the Summit. The agreements were: (1) MoU between India International Exchange (India INX) and Luxembourg Stock Exchange; (2) MoU between State Bank of India and Luxembourg Stock Exchange; (3) MoU between Invest India and Luxinnovation
---
India and Bhutan to virtually launch RuPay Card phase-2 in Bhutan
Part of: GS Prelims and GS-II – International Relations
In news
Prime Ministers of India and Bhutan will virtually launch RuPay Card phase-2 in Bhutan in November, 2020 (20

th

November).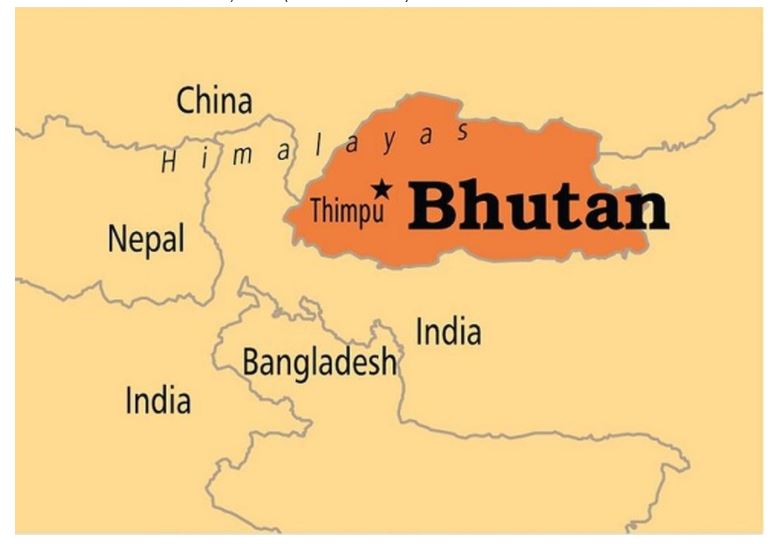 Key takeaways
The two Prime Ministers had jointly launched phase-1 of the project during Indian PM's visit to Bhutan in August 2019.

The implementation of phase-1 of RuPay cards in Bhutan has enabled Indian visitors in Bhutan to access ATMs and points of sale terminals across Bhutan. 

The phase-2 will now allow Bhutanese cardholders to access RuPay network in India.
---
Meghalaya Integrated Transport Project (MITP) signed
Part of: GS Prelims and GS-II – Policies and Interventions
In news
The Government of India, the Government of Meghalaya and the World Bank signed a $120 million project to improve and modernise the transport sector of state of Meghalaya.
Key takeaways
The project will improve about 300 km of strategic road segments and stand-alone bridges by using innovative, climate resilient, and nature-based solutions. 

It will also support innovative solutions such as precast bridges to reduce both time and cost of construction.




MITP will help Meghalaya develop reliable, climate resilient and safe roads which is crucial for the economic development of the state. 

About half of the 5,362 habitations in the state lack transport connectivity.

This operation will also support state government's "Restart Meghalaya Mission" to revive and boost development activities affected due to COVID-19 pandemic.
---
(MAINS FOCUS)
---
INTERNATIONAL/ SECURITY/ DEMOCRACY
Topic: General Studies 2,3:

Effect of policies and politics of developed and developing countries on India's interests.
Internal Security
A world in Chaos & Threats to Democracy
Context: The extent to which Mr. Trump has been willing to go in his attempt to negate the election (in which he lost), and the fact that a very sizeable segment of the U.S. population seems to be backing him reflects the threat to Democracy.
Threats to Democracy
Rise of Identity Politics

: Issues of identity, or threats to identity, are becoming an important issue in elections across democracies.

Misuse of Technology:

Manipulation of grievances by using psychometric techniques (a la Cambridge Analytica), and the use of 'deep fakes' made possible through Artificial Intelligence, further enhances the threat to current notions of democracy.

Social Unrest

: Protests in Thailand, Belarus and Kyrgyzstan

Threats to Secularism in Europe

: The recent wave of terrorist attacks, beginning with the beheading of a Paris schoolteacher by an Islamic State (IS) supporter, followed by IS violence in Nice, have been a major trigger, raising questions about long-held secular beliefs.

Terrorism

is resurfacing, and with renewed vigour.

The al-Qaeda is again becoming prominent. The IS has returned with attacks in France — Paris and Nice — and in Austria (Vienna)

Informational autocracy:

Manipulation of information — and also events — to achieve certain desired ends, is becoming a norm in many democratic regimes. Many democratic nations today resort to manipulating data to support or prop up the government's version of events. 
Challenges to Democracy in India
High Polarization

Rising terrorism threats in J&K aided by Pakistan which pushes for authoritarian tendencies.

Borders issues with both China and Pakistan

Protests against CAA and NRC

Holding of Assembly elections in Gilgit-Baltistan by Pakistan

India is being steadily marginalised in Afghanistan, where the control of the Taliban is increasing.
Connecting the dots:
---
ECONOMY/ GOVERNANCE
Topic: General Studies 2,3:

Government policies and interventions for development in various sectors and issues arising out of their design and implementation
Indian economy and mobilization of resources
Trade protectionism
Context: Statements made by Minister of External Affairs hints at trade protectionism with disapproval of free trade and globalization.
Tariffs have been increased, FTAs are being demonised, and 'vocal for local', which strikes at the heart of international trade and globalisation, is the new mantra.
Issues
Refusing to sign

RCEP India

is now truly at the margins of the regional and global economy.

Trade multilateralism at the

World Trade Organization (WTO)

remaining sluggish, FTAs are the gateways for international trade. 

By not being part of any major FTA, India cannot be part of the global value chains.

India's competitors such as the East Asian nations, as part of RCEP, are in a far superior position to be part of global value chains and attract foreign investment.

Blaming FTAs for deindustrialization of India means the same old issue with Indian industry — which is the lack of competitiveness and absence of structural reforms.
India is not that open as perceived
India's applied most favoured nation import tariffs are 13.8%, which is the highest for any major economy.

According to the United Nations Conference on Trade and Development, on the import restrictiveness index, India figures in the 'very restrictive' category.

India has initiated anti-dumping measures 972 times (the highest in the world), zealously endeavouring to protect domestic industry.
Globalization and India
India has been one of the major beneficiaries of economic globalisation — a fact attested by IMF.

Post-1991, the Indian economy grew at a faster pace, ushering in an era of economic prosperity. 

According to the economist and professor, Arvind Panagariya, poverty in rural and urban India, which stood at close to 40% in 2004-05, almost halved to about 20% by 2011-12. 

This was due to India clocking an average economic growth rate of almost 8% with international trade being a major engine of progress.
Conclusion
Expecting to attract Foreign Investments and adopting a policy of trade protectionism is contradictory in nature.
Connecting the dots:
---
(TEST YOUR KNOWLEDGE)
---
Model questions: (You can now post your answers in comment section)
Note: 
Correct answers of today's questions will be provided in next day's DNA section. Kindly refer to it and update your answers. 

Comments Up-voted by IASbaba are also the "correct answers".
Q.1 Consider the following statements:
Param Siddhi was recently ranked in Top 100 amongst the most powerful non-distributed computer systems in the world.

Param Siddhi is the high performance computing-artificial intelligence (HPC-AI) supercomputer established under National Supercomputing Mission (NSM).
Which of the above is/are correct?
1 only

2 only

Both 1 and 2

Neither 1 nor 2
---
Q.2 Consider the following statements regarding Duchenne muscular dystrophy (DMD):
It primarily affects females.

It is caused by a mutation in the gene for the protein dystrophin.
Which of the above is/are correct?
1 only

2 only

Both 1 and 2

Neither 1 nor 2
---
ANSWERS FOR 19th November 2020 TEST YOUR KNOWLEDGE (TYK)
---
Must Read
About India facing two front threat:
About bailout of Laxmi Vilas Bank:
About East Asian Summit:
For a dedicated peer group, Motivation & Quick updates, Join our official telegram channel – https://t.me/IASbabaOfficialAccount
Subscribe to our YouTube Channel HERE to watch Explainer Videos, Strategy Sessions, Toppers Talks & many more…